About iPad and Windows
The iPad is a tablet computer created, developed, and marketed by Apple, running iOS systems. There are many versions of iPad, like iPad Air, iPad Pro, iPad mini. Compared to Windows, the iPad is more portable and easier to move, which provides convenience for people who needs to run an errand or take a trip to deal with work stuff.
However, many applications such as outlook 365 just can be installed on Windows, which troubles many people who are on a trip. At this time, remote access tools take an important part in allowing us to remotely control a PC on iPad or iPhone for running Windows apps.
How do I run Windows apps on iPad?
To run Windows app or programs on iPad, here we come up with 2 methods for you to achieve it. Keep reading.
Method 1. AnyViewer
AnyViewer is a remote access software, which can help you easily achieve remotely controlling PC apps. It's easy-operated, high-responsive and the connection speed is fast. With it, you can run Windows apps or programs on your iPad without any pressure. And it uses Elliptic Curve Cryptography (ECC) encryption, which can secure privacy and data and protect them from being leaked in the course of the remote session. Follow me to know how to run Windows apps on iOS.
Part 1: Set up AnyViewer on Windows 11, 10, 8, 7
Here are the concrete operations on Windows 11, 10, 8, 7. Follow me to take into practice.
Step 1. Download AnyViewer for Windows on the PC.
Step 2. Go to Log in, and then click Sign up. (If you already have signed up on its official website, you can log in directly.)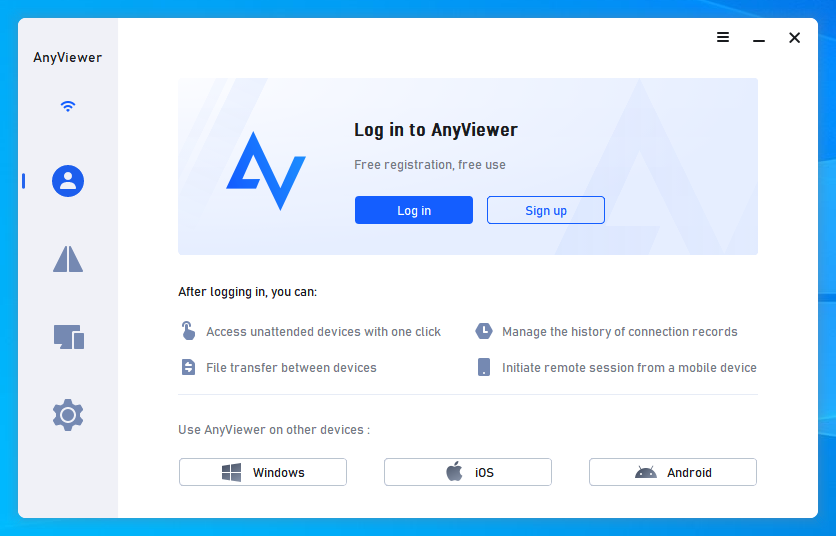 Step 3. Fill in the signup information.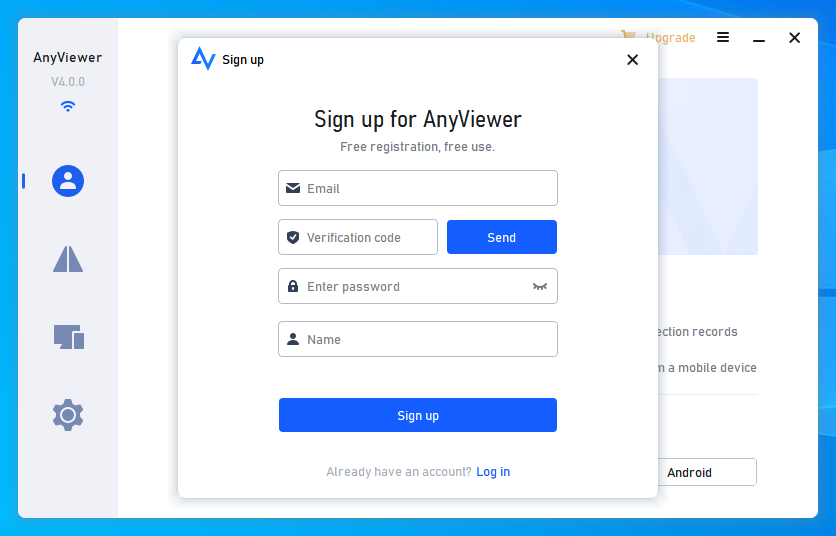 Step 4. Then you can see you successfully logged in to AnyViewer. Your device will automatically be assigned to the account you've logged in to.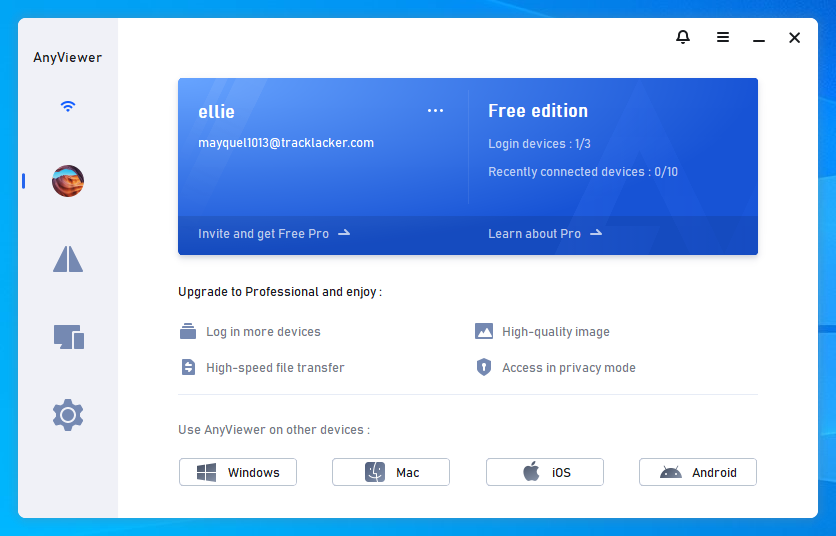 Part 2: Use AnyViewer on iPad
This part is about how to use AnyViewer on iPad.
Step 1. Download AnyViewer for iOS on your iPad.
Step 2. Then all the devices that have been logged in to the same account will be displayed here. Choose the device that you want to control.
Step 3. Click Remote control to achieve unattended remote access to the specific computer.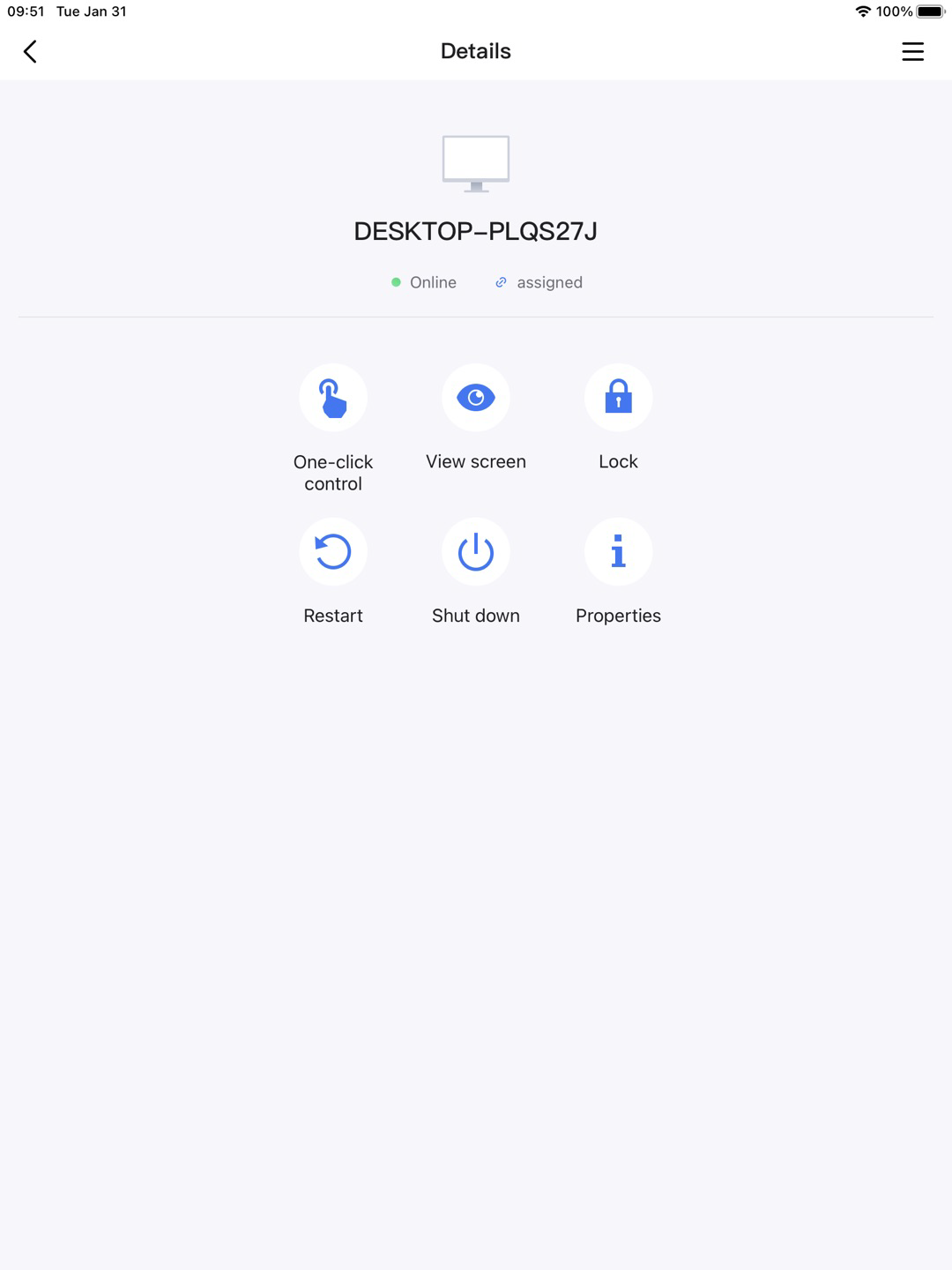 Step 4. Then you'll be successfully connecting your iPad to a Windows computer. It supports both vertical and horizontal screens, you can switch freely. And you can run the Windows app on an iPad.
Step 5. Click the menu icon, you can also see multiple shortcuts. You can do the adjustments here.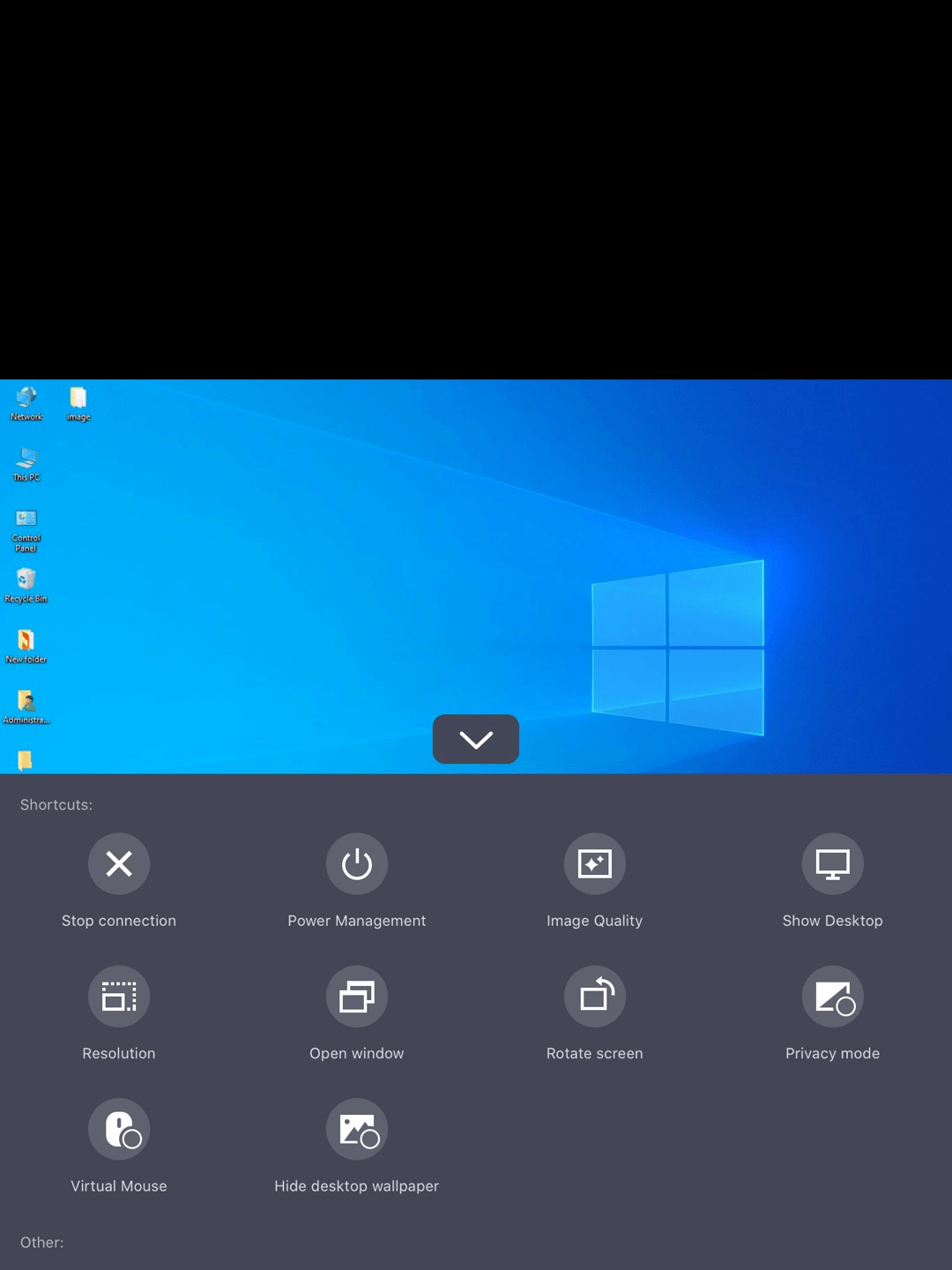 Method 2. RD Client
Another method to run Windows programs is using RD Client. RD Client is also third-party software that is released by Remote Desktop and designed for Android and iOS devices. With it, you can also achieve running Windows app or programs remotely. But the points that need to be mentioned are that the 2 devices must be on the same network and the Remote Desktop of the PC must have been enabled.
Step 1. Download RD Client in the App Store on your iPad.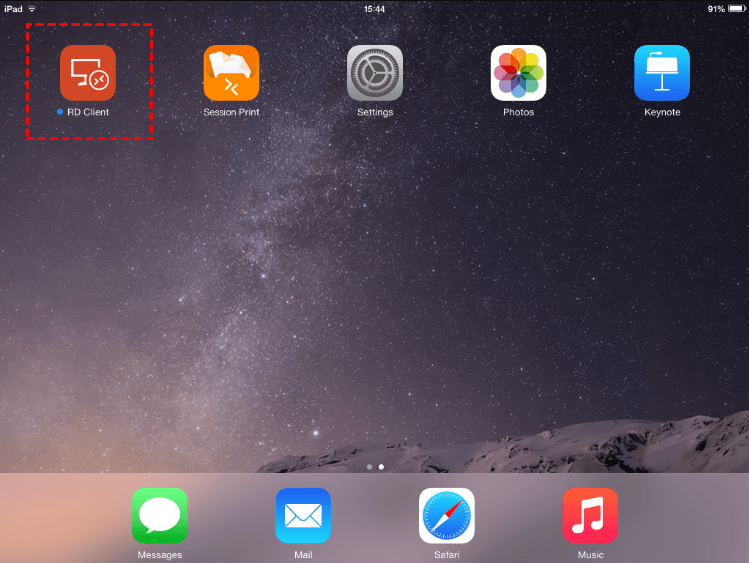 Step 2. Click "+" sign.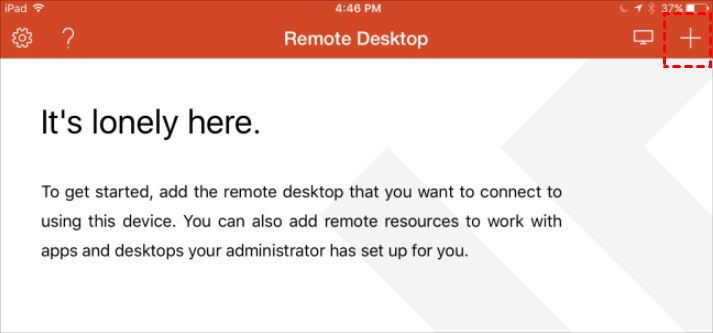 Step 3. Click "Desktop" to add a new desktop.
Step 4. Enter the desktop name or IP address of the PC.
Step 5. Click on "Additional Options" to do a little further configuration.
Step 6. You can configure "Friendly Name", "Gateway", "Sound", or choose to enable "Swap Mouse Buttons" and "Admin Mode" or not. After configuration, click on "Desktop".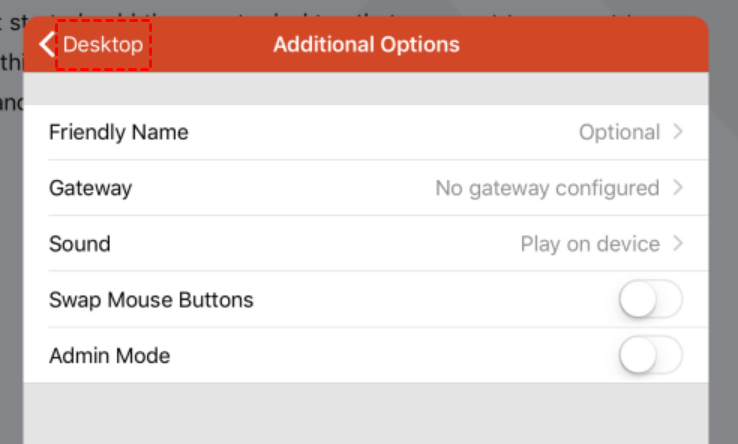 Step 7. Then the desktop of the computer will appear in the main Remote Desktop window.
Step 8. If you see a screen telling you that the PC is not verified, tap Accept to continue with the connection. You can also turn on the "Don't ask me again for connection to this computer" option if you'd rather not see the message again.
Step 9. Now the connection is been successfully established. And you can run Windows apps or programs on iPad now.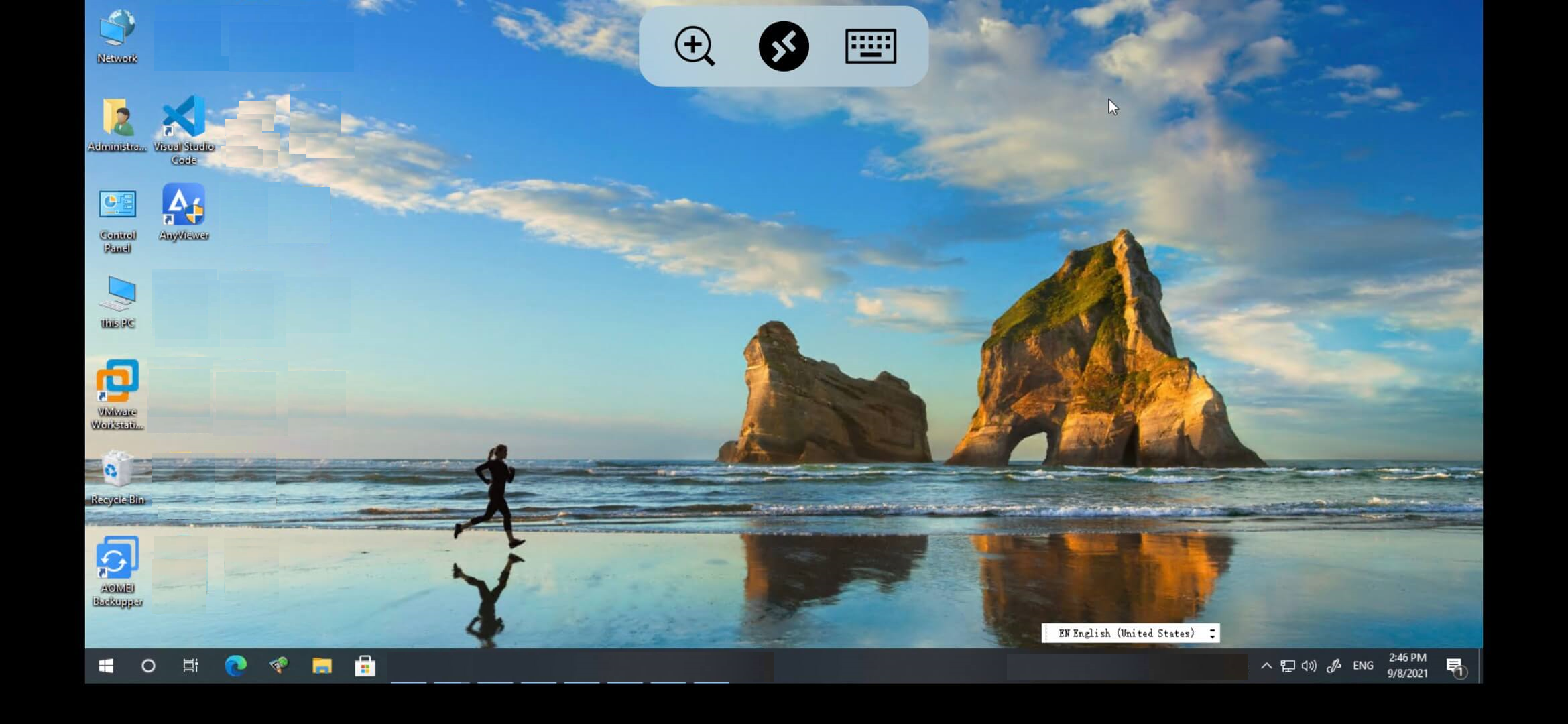 Note: If the 2 devices are not on the same LAN, you need to perform port forwarding to achieve the connection.
Conclusion
Remote Access tools, like AnyViewer or RD Client can truly help us to run Windows app or programs on iPad. If you meet with some errors with RD Client or you think the port forwarding is too complicated, AnyViewer is the best method for you.