What is remote IT support service?
Remote IT support services entail providing technical assistance and issue resolution for computer systems, software, hardware, and networks without the necessity for physical presence at the user's location or the device requiring support. This approach utilizes various communication tools and advanced technologies for effective service delivery.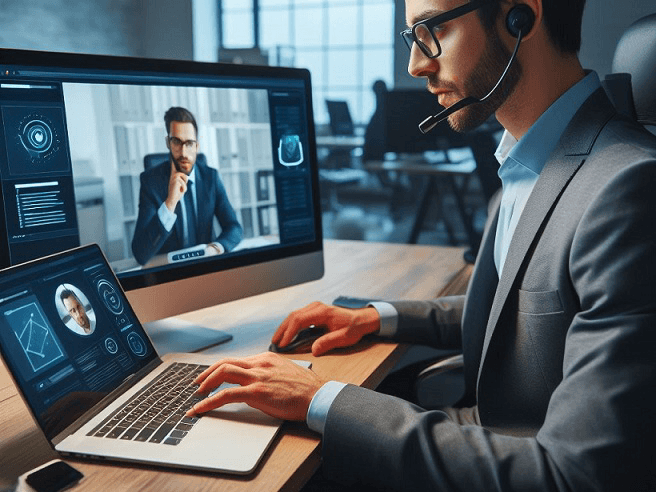 AnyViewer: Best software for remote IT support services
For businesses who needs to provide clients with IT remote support services, AnyViewer is your best choice. This avant-garde provider introduces revolutionary free remote support software, delivering a rapid and secure solution for IT support and management. AnyViewer empowers a spectrum of IT professionals - from experts to leaders to novices - enabling them to improve efficiency and attain their objectives effortlessly.
Why choose AnyViewer for remote IT support services?
Why should individuals and businesses choose AnyViewer to provide remote IT support services to their clients? Here are the reasons:
Robust Security Measures: AnyViewer takes data safety seriously, using strong measures like end-to-end encryption and two-factor authentication to keep your account secure.
Optimized Performance: AnyViewer ensures a seamless remote IT experience, responding promptly and delivering a fluid 60 FPS frame rate for efficient support operations.
User-Friendly Interface: Navigating complex IT issues becomes a breeze with AnyViewer's intuitive design, minimizing training requirements and allowing IT professionals to adapt swiftly.
Cross-platform Ability: AnyViewer empowers IT experts to provide support seamlessly, bridging the gap between Windows devices or extending aid from a mobile platform.
What features does AnyViewer have for remote IT support services?
AnyViewer offers free services for individuals and small businesses, making it accessible for any use. Whether you're assisting your family or clients with remote IT support, the free version comes with these features for your convenience:
Unattended Remote View & Control: You can view and control remote desktop sessions, allowing you to troubleshoot and fix issues even when there is no one present at the other end. This feature is particularly useful for managing unattended systems efficiently.
Text & voice communication: AnyViewer facilitates effective communication during remote IT support sessions. The platform supports real-time communication through both text and voice for clear interaction between support providers and end users.
Multi-session: You can engage in multiple remote support sessions simultaneously. For IT professionals managing multiple system issues simultaneously, this multitasking capability proves invaluable, enhancing efficiency and reducing resolution times.
Efficient Shortcuts: AnyViewer ensures smooth navigation with quick shortcuts for essential operations like accessing Task Manager, initiating Command Prompt, or remotely shutting down a computer. These shortcuts enhance user convenience and streamline remote support processes.
File transfer: AnyViewer facilitates secure and efficient file transfer between the local and remote systems. This capability is crucial for exchanging necessary files, updates, or patches during a remote IT support session, adding a layer of convenience to the troubleshooting process by allowing for the seamless transfer of relevant data.
Mobile Device Support: AnyViewer is also compatible with iPhones and Android devices, enabling you to provide remote support to a Windows device from your mobile device. This flexibility ensures that you can offer assistance anytime, anywhere.
For medium-sized businesses and big enterprises, AnyViewer provides an Enterprise plan with the following added-on features.
Group Management: AnyViewer streamlines device organization for sizable teams. Effortlessly add devices to different groups using deployment codes, enhancing efficiency in handling numerous devices.
Mass Deployment with MSI: AnyViewer simplifies large-scale deployment through automatic installation via an MSI package, ensuring a seamless and efficient setup process.
Privacy Mode: Prioritize privacy and security during remote support. AnyViewer's Privacy Mode allows access to remote devices while blacking out their physical screens and disabling the physical keyboard, guaranteeing a confidential and secure support session.
How to use AnyViewer for remote IT support services
To provide remote IT support services using AnyViewer, follow these detailed steps:
For the Remote Computer:
Step 1. Start by downloading, installing, and launching AnyViewer on your remote computer.
Step 2. If you're a new user, sign up; existing users can log in.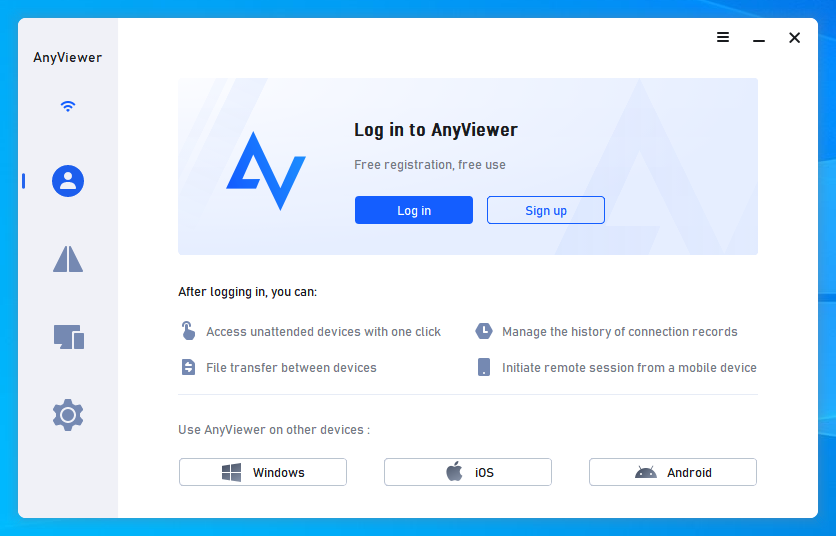 Step 3. Your device is now seamlessly connected to your AnyViewer account.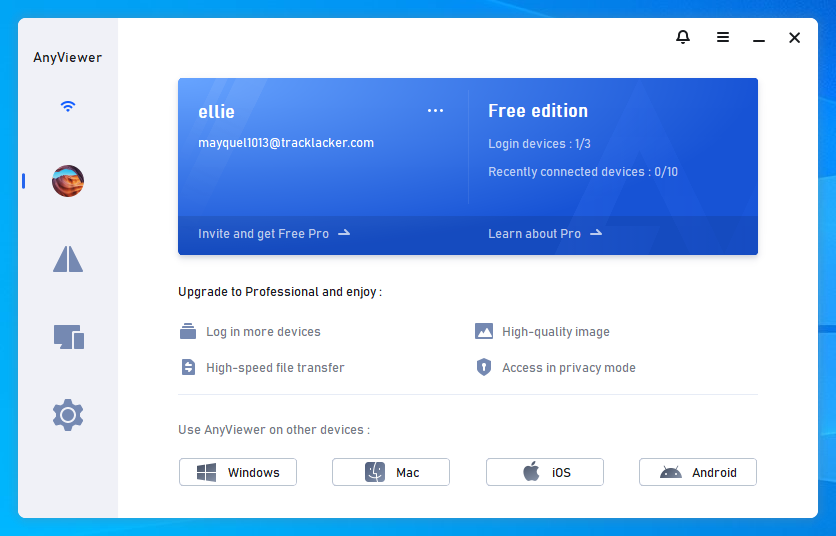 For the Local Computer:
Step 1. Download AnyViewer on your local computer.
Step 2. Log in using the same account credentials from the remote computer.
Step 3. Initiate the remote support session by identifying the remote computer and selecting "One-click control."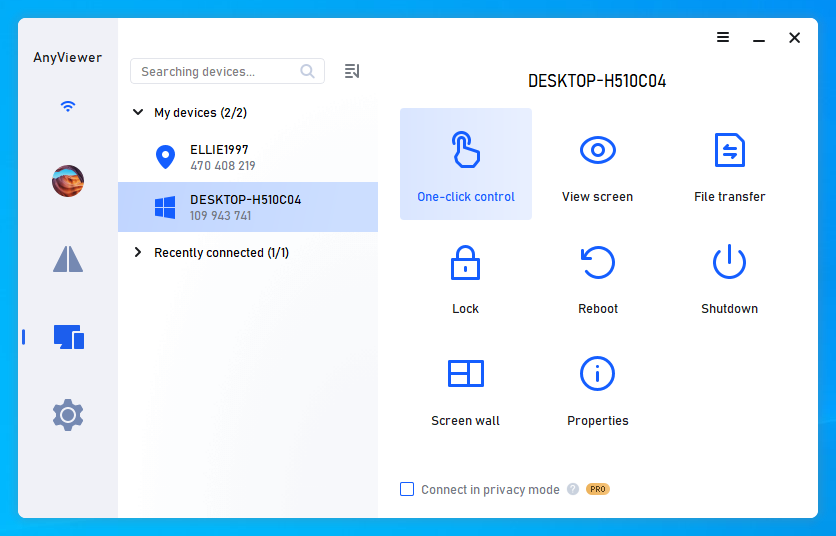 The bottom line
In conclusion, this post serves as a comprehensive guide for uncovering the leading free software choices for remote IT support services. AnyViewer stands out as the optimal solution, offering robust security, seamless performance, and a user-friendly interface. Whether you're an individual, a small business, or a large enterprise, AnyViewer's features cater to diverse needs, ensuring efficient and secure remote IT support.