What is the best remote support tool?
Remote support software encompasses a set of tools that empower technicians and support teams to establish internet-based connections with remote devices, enabling them to access and execute specific operations. In the realm of remote support solutions, a plethora of options abound. Determining the optimal choice, however, hinges on various factors and specific needs.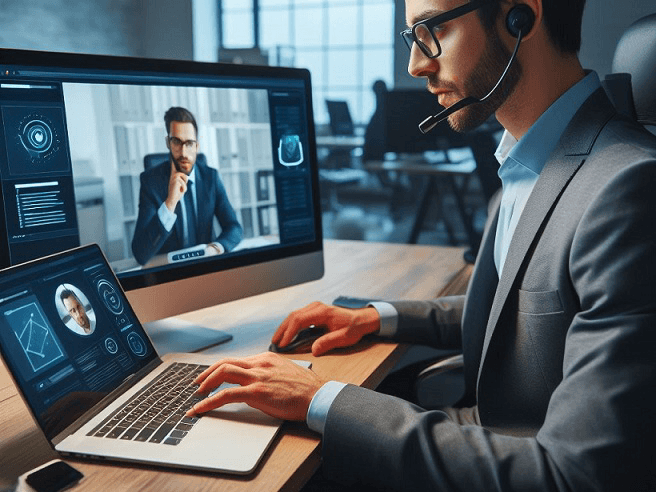 This post lists the top eight remote support tools for enterprises for you. You can compare their pros and cons, and then make a choice.
Remote support tools for enterprise [8 options]
Here are eight remote support tools that are commonly used by businesses and enterprises. Check out their pros and cons.
Option 1. AnyViewer [highly-recommended]
AnyViewer is a free remote access and control software that provides secure connections for IT support and management. While it is free for both private and commercial use, it also offers an Enterprise plan for businesses with advanced remote support needs.
Pros:
Easy Group Management: AnyViewer lets you easily add devices to various teams using deployment codes, making it efficient for handling a large number of devices.
Strong Security: AnyViewer ensures data security with end-to-end encryption and two-factor authentication for account protection.
Improved Performance: AnyViewer delivers fast and smooth remote access with low latency and a high frame rate of up to 60 FPS.
User-Friendly Interface: AnyViewer features an intuitive design that reduces training time, helping your employees adapt quickly.
Mass Deployment with MSI: AnyViewer offers automatic installation through an MSI package, simplifying large-scale deployment.
Affordable Options: AnyViewer provides a free version for small businesses and an Enterprise plan priced at $199.00 per year, a competitive option in the market.
Cons:
Less compatible. AnyViewer is only available in Windows, Android, and iOS at present.
Option 2. TeamViewer Tensor
TeamViewer is a popular remote support and remote access solution. It offers secure connections and a range of features for IT support, collaboration, and remote desktop control. TeamViewer Tensor is specifically tailored to meet the needs of large organizations, offering features and capabilities that go beyond what is available in TeamViewer's free and individual user versions.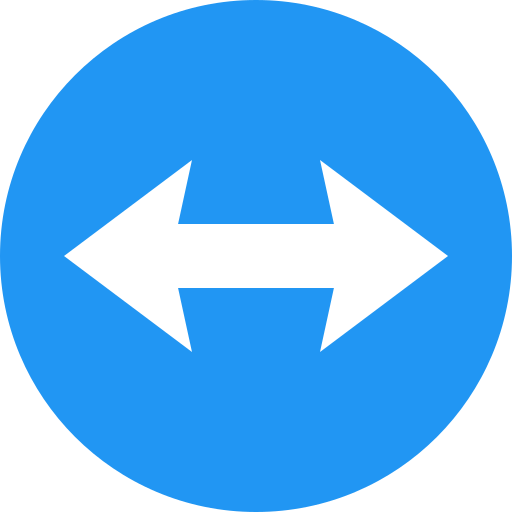 Pros:
Cloud Convenience: TeamViewer Tensor makes remote connectivity easy by using the cloud, enabling device support from anywhere with an internet connection.
Scalability: It's designed to grow with larger organizations, accommodating more users and devices.
Strong Security: TeamViewer Tensor offers end-to-end encryption, two-factor authentication, and access controls to protect sensitive data during remote sessions.
Multi-Platform Support: It works with various operating systems, ensuring compatibility with diverse IT setups.
Centralized Management: IT administrators can efficiently oversee and maintain remote support operations with user access control, centralized management, and reporting and monitoring tools.
Effortless Deployment: TeamViewer Tensor simplifies network deployment, making it easier for IT teams to manage remote support sessions.
Cons:
Cost Concerns: TeamViewer Tensor can be costly, especially for smaller organizations, as licensing fees may increase with more users and features.
Complex Setup: Its many features and customization options can be challenging to configure, demanding careful planning and expertise.
Internet Reliance: Being cloud-based, TeamViewer Tensor relies on a stable internet connection, and disruptions in connectivity can disrupt remote support sessions.
Option 3. AnyDesk Ultimate
AnyDesk is another remote support and remote desktop software commonly used in enterprise environments. Its premium remote desktop solution for big businesses and organizations with individual needs is called AnyDesk Ultimate.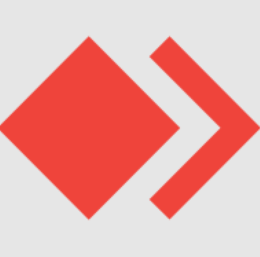 Pros:
Easy User Management: Organize your users into groups that match your organization's structure. Assign specific roles for different responsibilities.
LDAP Compatibility: Smoothly sync user data between Active Directory and my.anydesk II for efficient administration.
Single Sign-On (SSO): Simplify user access and enhance security.
User Permissions: Control what users can do on my.anydesk II by assigning specific permissions to their roles.
User Accounts: Increase security with individual user accounts for the Windows client and my.anydesk II management console.
Quick Deployment: Save time by rolling out AnyDesk easily through MSI deployment.
Cons:
Cost: AnyDesk may be costly for enterprises, particularly when requiring multiple licenses for a large user base or simultaneous connections, which can be a drawback.
Limited Advanced Features: AnyDesk may lack some advanced IT management and reporting features compared to other enterprise solutions, making it less suitable for complex organizational needs.
Option 4. LogMeIn Rescue
LogMeIn Rescue is a remote support and remote access software solution designed for IT professionals, customer support teams, and helpdesk technicians to provide assistance and technical support to remote users and devices. It is a product of LogMeIn, a well-known provider of remote access and collaboration tools.
Pros:
Versatile Compatibility: It works on a wide range of operating systems, including Windows, macOS, iOS, and Android, making it suitable for diverse devices and platforms.
Handy Diagnostic Tools: The software provides diagnostic tools to help technicians gather system information and resolve issues more efficiently.
Reporting & Analytics: It offers features for tracking and analyzing support sessions, technician performance, and customer satisfaction.
High-Level Security: Ensure top-notch security with features like permission-based security, PIN code validation, IP restrictions, data storage customization, Single Sign-On (SSO), Active Directory (AD) Sync, and robust 256-bit AES encryption.
Brand Personalization: Customize the customer support experience for your enterprise, from your branding elements to the support app.
Cons:
Costly: LogMeIn Rescue comes at a relatively high price of $108.25 per month (billed annually), which may be more expensive compared to some competitors.
Learning Curve: The extensive features and customization options can be challenging for new users, leading to a steeper learning curve, especially for IT teams not familiar with the platform.
Option 5. Bomgar (BeyondTrust)
Bomgar, now known as BeyondTrust Remote Support, is a remote support and privileged access management solution used by enterprises to provide remote support and manage access to critical systems.
Pros:
Automated Support with Scripts: Easily execute commands and automate tasks using predefined scripts, speeding up diagnostics and troubleshooting during remote support.
Wide Compatibility: Works with a variety of platforms and devices, making it efficient for support tasks on different systems.
Web Rep Console: Provides secure remote support through web browsers without requiring additional installations, allowing you to resolve issues from anywhere.
Secure Credential Management: Safely store and manage privileged credentials, reducing security risks associated with credential theft.
Shell Jump for Command Line Access: Access SSH or Telnet-enabled devices securely through the command line, with the flexibility to customize access settings.
Branding and Customization: Customize the support experience to align with your brand, enhancing trust and recognition.
Cons:
Lack of Host Whitelisting: It doesn't offer the ability to create a list of allowed hosts for specific resource access, which could impact security control.
Display Quality: The display quality, especially in best quality mode, could be improved for higher image resolution.
Web Console Experience: The web-based console experience may not be as smooth as the desktop client, with some limitations.
Option 6. GoToAssist (GoTo Resolve)
GoToAssist, now known as GoTo Resolve, is a remote support and IT service management solution developed by LogMeIn, a leading provider of cloud-based connectivity and collaboration services. It is designed to help businesses and IT professionals deliver efficient and effective technical support to their customers and end-users. GoToAssist offers a variety of tools and features to streamline remote support processes and enhance customer satisfaction.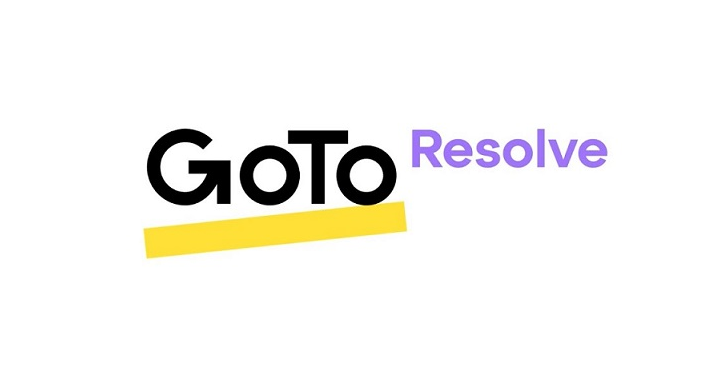 Pros:
Remote Monitoring & Management: Control and secure your SMB IT infrastructure with features like patch management, customizable alerts, IT automation, and more.
Helpdesk: Customize your ticketing system for easier support, offering various features like integrated remote support, reporting, and an end-user ticket portal.
Mobile Device Management: Effectively manage Android, Apple, and Windows devices, ensuring data security, app management, and automation.
IT Asset Management: Keep track of your assets, making it easy to manage warranties, budgeting, and employee onboarding/offboarding while ensuring security and compliance.
Advanced Security: Protect your business with strong security measures, including access control, encryption, multi-factor authentication, and single sign-on.
Cons:
Cost: The starting price of $217 per month (billed annually) for GoTo Resolve Premium may be relatively expensive for budget-conscious enterprises.
Additional Costs: Some features like mobile support, camera sharing, and endpoint protection may require extra payments.
Option 7. Zoho Assist
Zoho Assist is a free solution for remote support, screen sharing, and remote access that helps users access the remote desktops of customers or share screens and manage unattended computers. It offers an enterprise support plan as an additional paid support plan available for eligible Zoho Assist customers.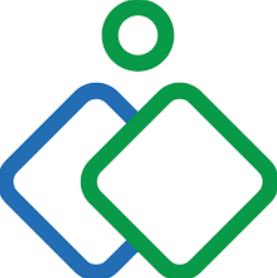 Pros:
Custom Branding: Customize your remote support with your company's name, logo, and more to match your brand. You can even create a personalized portal.
Organizational Management: Easily manage your technicians and organize them into departments.
Single Sign-On: Use your existing identity provider for secure user authentication that complies with corporate policies.
Multifactor Authentication: Enhance security with multifactor authentication to protect your account.
Easy Deployment: Zoho Assist supports quick agent deployment to thousands of devices based on your network setup.
Dedicated Technical Support: Access 24/7 technical support from skilled engineers to address any issues.
Cons:
Licensing Limits: Some licenses have limitations on the number of simultaneous sessions, which may not suit larger enterprises.
Additional Cost for Premium Support: Premium technical support may require extra payment.
Unreliable Wake on LAN: Wake on LAN can be unreliable.
Incorrect Online Status: Clients may appear offline even when they are online.
Copy/Paste Issues: Copy and paste functionality can be inconsistent.
Option 8. Splashtop Business Access
Splashtop Business Access is a remote desktop software solution designed for businesses and professionals to facilitate remote access and control of computers and servers from virtually anywhere. Splashtop Business Access offers a range of features and capabilities to enable efficient and secure remote access and management of computers and servers within an organization.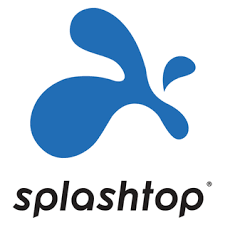 Pros:
High-Performance: Splashtop offers smooth 4K streaming at 60fps, and it supports Retina 5K streaming and high-quality audio for an immersive remote access experience.
SSO/SAML Integration: Easily authenticate using Single Sign-On (SSO) and Security Assertion Markup Language (SAML) with support for various identity providers.
Advanced Access Management: Gain precise control over user access with granular permissions and scheduling. Manage users by groups, roles, and individual levels.
Broad Device Support: Connect to a wide range of devices, including Windows, Mac, Linux, Android, and even unattended Android devices for remote support. Access from various devices.
Endpoint Monitoring & Management: Monitor and manage endpoints with background diagnostics, alerts, scheduled commands, and more.
Service Desk: Access advanced on-demand support features, including technician grouping, service channel management, and robust security with encryption.
Cons:
Lack of Advanced Features: Splashtop Business Access may not offer as many advanced features as some enterprise solutions focused on IT service management and support.
Limited Integration: Integration options may be more limited compared to other remote desktop solutions, which could be a drawback for organizations with complex IT environments.
No Free Version: Unlike some competitors, Splashtop Business Access is a paid service and does not offer a free version for personal or small business use.
The bottom line
Choosing the best remote support tool for your enterprise requires a careful evaluation of your specific needs. This post has provided an overview of eight prominent options, each with its own set of pros and cons. To make the right choice, consider factors like cost, compatibility, security, customization, and advanced features. Your decision will depend on your organization's unique requirements and priorities, ensuring that you have the ideal tool to streamline your remote support operations and enhance your IT management processes.