What is the remote customer support software?
Businesses sometimes need to provide remote assistance to their customers for various reasons. For example, when the customer explains that the payment isn't going through and they're unsure of the reason, the customer support representative requests permission to access the customer's screen remotely and troubleshoot the issue.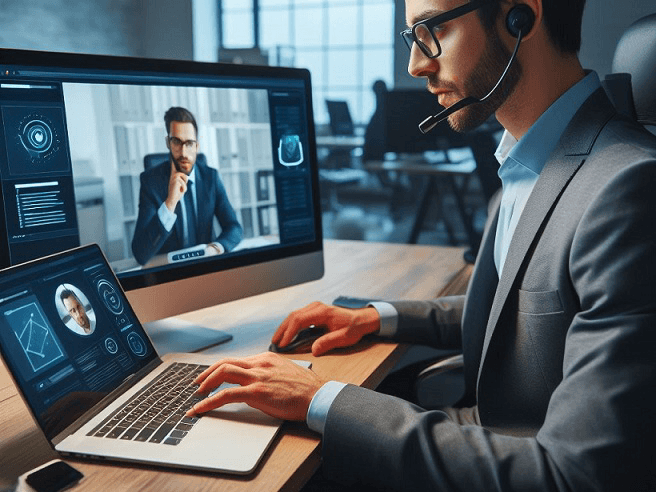 This is usually done with remote customer support software. Remote customer support software is designed to help businesses provide assistance and resolve customer issues remotely. This type of software is essential for companies that need to support customers who may be located in different geographical areas.
Best remote customer support software [10 options]
This post introduces the top 10 best remote customer support software. Delve into the distinctive attributes, advantages, and drawbacks of each, empowering you to select the perfect fit based on your specific requirements.
Option 1. AnyViewer [highly-recommended]
Optimize your IT remote support with AnyViewer - the pioneer in free, secure, and swift custom remote support software solutions. Tailored for IT professionals of all levels, AnyViewer effortlessly enhances efficiency and achieves objectives.
Main features:
Unattended Remote View & Control: Troubleshoot and resolve issues on remote desktops even when unattended, efficiently managing systems.
Text & Voice Communication: Foster effective real-time communication with support providers through both text and voice options.
Multi-Session Capability: Engage in multiple remote support sessions simultaneously, improving efficiency for concurrent issue resolution.
Efficient Shortcuts: Navigate seamlessly with quick shortcuts for essential operations, enhancing user convenience during remote support.
File Transfer: Securely transfer files between local and remote systems, streamlining data exchange for effective troubleshooting.
Mobile Device Support: Provide remote support to Windows devices from iPhones and Android devices, ensuring assistance anytime, anywhere.
Group Management: Organize devices effortlessly for sizable teams, enhancing efficiency in handling numerous devices through grouping.
Mass Deployment with MSI: Simplify large-scale deployment with automatic installation via an MSI package, ensuring a smooth setup process.
Privacy Mode: Prioritize security with Privacy Mode, granting access to remote devices while maintaining confidentiality through screen blackout and keyboard disablement.
Pros:
Free Services: AnyViewer extends free service, making it accessible for individuals and small businesses with budget constraints, ensuring versatile use for family assistance or client support.
Robust Security Measures: Prioritizing data safety, AnyViewer employs end-to-end encryption and two-factor authentication, ensuring a secure account environment.
Optimized Performance: AnyViewer guarantees a seamless remote IT experience, responding promptly and delivering a fluid 60 FPS frame rate for efficient support operations.
User-Friendly Interface: Navigating complex IT issues is simplified with AnyViewer's intuitive design, minimizing training requirements and enabling swift adaptation for IT professionals.
Affordable Prices for Enterprises: Addressing the needs of medium-sized businesses and enterprises, AnyViewer offers a competitive Professional or Enterprise plan with added features at an affordable price.
Cons:
Less-Competitive: Presently, AnyViewer lacks support for Linux and macOS, limiting its compatibility with certain operating systems.
Option 2. TeamViewer
TeamViewer stands as a renowned choice for remote support and access, providing secure connections and a spectrum of features catering to IT support, collaboration, and remote desktop control. From desktop troubleshooting to billboard maintenance, TeamViewer empowers the resolution of IT problems seamlessly and remotely.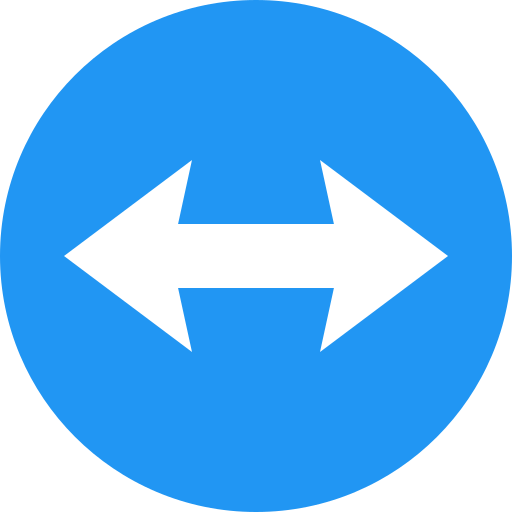 Main features:
Unattended Access: IT administrators can configure unattended access to remote computers, connecting even when the user is absent, ideal for server management and after-hours support.
File Transfer: Support agents can seamlessly transfer files between their computer and the remote device, facilitating the exchange of patches, updates, or other necessary files.
Session Recording: TeamViewer allows users to record remote support sessions, serving documentation, training, and auditing purposes effectively.
Live Chat: Support agents can communicate with end-users through a chat interface during remote sessions, enhancing real-time interaction.
Central Dashboard: Remote Support offers a central dashboard for monitoring, managing, and accessing all devices, systems, and services, ensuring expert support at a rapid pace.
Custom Branding: Businesses can personalize TeamViewer with their branding, including logos and colors, delivering a professional and branded support experience.
Switch Sides: The Switch Sides feature allows the seamless transition between remote control and being remote-controlled.
Pros:
Compatibility: TeamViewer supports multiple operating systems, including Windows, macOS, Linux, iOS, and Android, making it versatile for providing support to users on various devices.
Performance: TeamViewer ensures a seamless and frustration-free support experience with fast connection set-up, high transmission speeds, and superior picture quality.
Security: All TeamViewer connections are end-to-end encrypted, ensuring the confidentiality of the content during connections.
Cons:
Limited Free Use: The free version of TeamViewer offers very few features and is restricted to non-commercial uses.
Cost Concerns: TeamViewer Tensor can be costly, especially for smaller organizations, as licensing fees may increase with more users and features.
Internet Reliance: As a cloud-based service, TeamViewer Tensor relies on a stable internet connection, and disruptions can interrupt remote support sessions.
Option 3. AnyDesk
AnyDesk stands out as a secure and dependable remote customer service software designed for IT professionals and service providers. Renowned for its user-friendly interface and exceptional performance, AnyDesk ensures top-notch IT support from any location.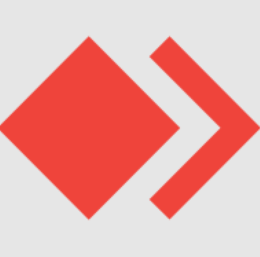 Main features:
Automated Roll Out: Empowers IT professionals to roll out and configure AnyDesk software on multiple computers without the need for a single installation on each device.
Fast File Transfer: AnyDesk's File Transfer enables swift sharing of files and folders across all devices, platform-independent, with no limitations on the quantity or frequency of file sharing.
Group Policies: Simplifies the configuration of multiple workplaces by allowing centralized management of settings through AnyDesk's Group Policies, ensuring quick readiness for users.
Privacy Mode: When addressing IT issues in public places, AnyDesk provides a Privacy Mode, allowing remote access while hiding the screen from onlookers.
Customization: AnyDesk offers extensive customization options, including setting logos, configuring permissions, privileges, default behaviors, and other features, ensuring a perfect fit for company needs.
Address Book: Centralize contacts with AnyDesk's Address Book, where users can find and manage all contacts, either in-client or through the shared Address Books of team members.
Pros:
Fast and Responsive: AnyDesk stands out for its high-speed connections, ensuring quick and responsive remote access crucial for efficient troubleshooting and support.
Security: AnyDesk's Remote Desktop Software prioritizes high-level security through RSA 2048 asymmetric key exchange encryption, employing military-grade standards to protect devices from unauthorized access.
All Operating Systems: AnyDesk facilitates seamless cross-compatibility between machines on various operating systems, covering desktop computers, mobile devices, and IoT solutions, including Windows, macOS, iOS, Linux, FreeBSD, Raspberry Pi, and Chrome OS.
Cons:
Limited Feature Set in Free Version: The free version of AnyDesk may have limitations on certain features, prompting users to consider purchasing a subscription for advanced functionalities.
Pricing for Business Use: While AnyDesk offers a free version for personal use, commercial licenses for businesses and organizations may be relatively higher compared to some competitors.
Less Robust Collaboration Features: AnyDesk may have fewer collaboration features compared to some other remote support tools, making it less ideal for users prioritizing advanced collaboration and teamwork features.
Option 4. ConnectWise Control
ConnectWise Control, previously ScreenConnect, is a potent remote support and access solution for IT professionals, technicians, and support teams. With a comprehensive set of features, ConnectWise Control streamlines the process of remote support and fosters seamless collaboration.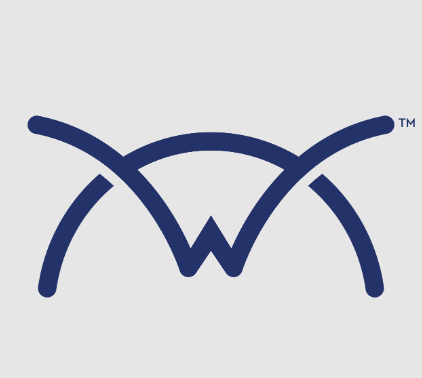 Features:
Unattended Access: Gain access to unattended computers, services, or virtual machines, maximizing productivity.
Instant File Transfer: Seamlessly share files and folders with customers and internal teams using copy-and-paste or drag-and-drop functionality.
Remote Meetings: Simplify and enhance meetings by effortlessly engaging multiple participants from different locations.
Consents and Alerts: Keep end users informed during background maintenance, providing alerts for routine work and requesting consent to access during work hours if their presence is unknown.
Shared Toolboxes: Utilize a robust toolbox folder for storing documentation and running small scripts and executables on remote machines, fostering collaboration among team members during remote sessions.
Pros:
Boosted Productivity: ConnectWise Control streamlines remote support, enhancing efficiency by resolving issues and configuring settings remotely.
Improved Customer Experience: Swift issue resolution with ConnectWise Control leads to superior customer experiences, reducing downtime and building trust.
Cost and Time Savings: Remote support eliminates the need for costly on-site visits, saving time and reducing travel expenses.
Security and Compliance: ConnectWise Control prioritizes security, ensuring secure connections and compliance with data protection regulations.
Cons:
No Free Version: ConnectWise Control lacks a free version, offering only a 14-day free trial.
Pricing: The pricing model may not be suitable for smaller businesses or those with limited budgets.
Complexity: The setup process might pose challenges for users unfamiliar with the software due to its complexity.
Option 5. LogMeIn Rescue
LogMeIn Rescue stands as a remote support and access software tailored for IT professionals, customer support teams, and helpdesk technicians. It facilitates assistance and technical support for remote users and devices, showcasing the quality associated with LogMeIn, a renowned remote access and collaboration tool provider.
Main features:
Unattended Access: Deploy unattended access for remote devices, allowing technicians to connect even when users are absent, ensuring problem resolution during downtime.
File Transfer and Toolbox: Enable seamless file transfer between technicians and end-users. LogMeIn Rescue includes a toolbox with various tools and scripts for enhanced support sessions.
Multi-Session Handling: Optimize resources by supporting multiple users concurrently, toggling between up to 10 sessions simultaneously, saving time on multiple support processes.
Chat Support: Communicate with end-users seamlessly from your website without requiring app downloads. Live translation services enable multi-lingual support in remote sessions.
Mobile Device Support: With the widespread use of mobile devices, LogMeIn Rescue's support for smartphones and tablets enhances overall support capabilities, allowing technicians to troubleshoot issues effectively.
Diagnostic Tools: Provide diagnostic tools to help technicians gather system information and resolve issues efficiently during support sessions.
Reporting and Analytics: LogMeIn Rescue features tools for tracking and analyzing support sessions, technician performance, and customer satisfaction.
Brand Personalization: Customize the customer support experience for your enterprise, incorporating branding elements into the support app.
Pros:
Versatile Compatibility: LogMeIn Rescue supports a wide array of operating systems, including Windows, macOS, iOS, and Android, ensuring compatibility with diverse devices and platforms.
High-Level Security: Prioritize top-notch security with features such as permission-based security, PIN code validation, IP restrictions, data storage customization, Single Sign-On (SSO), Active Directory (AD) Sync, and robust 256-bit AES encryption.
Ease of Use: LogMeIn Rescue is lauded for its user-friendly interface, facilitating easy navigation for both technicians and end-users. The intuitive design contributes to a smoother support experience.
Integration Capabilities: Seamless integration with various IT service management (ITSM) and customer relationship management (CRM) tools streamlines workflows, fostering a more cohesive support process.
Cons:
Costly: LogMeIn Rescue comes at a relatively high price of $108.25 per month (billed annually), which may be more expensive compared to some competitors.
Learning Curve: The extensive features and customization options may pose a challenge for new users, leading to a steeper learning curve, especially for IT teams not familiar with the platform.
Option 6. BeyondTrust (Bomgar)
BeyondTrust Remote Support, previously known as Bomgar, stands as a remote support and privileged access management solution employed by enterprises to deliver remote support and oversee access to critical systems.
Main features:
Remote Control & Screen Share: Easily troubleshoot and maintain computers, mobile devices, or endpoints with BeyondTrust's remote control and screen share features, reducing resolution time.
Automated Support with Scripts: Speed up diagnostics and troubleshooting in remote support by executing commands and automating tasks using predefined scripts.
Jump Clients: Manage remote computers with Jump Clients, even without controlling the remote network. Install a Jump Client on each system for unattended access, scaling with your IT infrastructure.
Shell Jump for Command Line Access: Access SSH or Telnet-enabled devices securely through the command line, with customizable access settings.
Compliance Enablement: Meet regulatory requirements with BeyondTrust's detailed access audit trails, logs, and reports. Generate attestation reports for PCI, HIPAA, ISO, GDPR, SOC 2, and more. Capture end user consent for GDPR compliance.
Pros:
Wide Compatibility: Efficiently supports various platforms and devices, making it versatile for support tasks on different systems.
Web Rep Console: Facilitates secure remote support through web browsers, eliminating the need for additional installations and enabling issue resolution from any location.
Secure Credential Management: Safely stores and manages privileged credentials, mitigating security risks associated with credential theft.
Branding and Customization: Customizes the support experience to align with your brand, fostering trust and recognition.
Cons:
No Free Version: ConnectWise Control lacks a free version, offering only a 14-day trial.
Lack of Host Whitelisting: It cannot create a list of allowed hosts for specific resource access, potentially impacting security control.
Display Quality: The display quality, particularly in best quality mode, could be improved for higher image resolution.
Web Console Experience: The web-based console experience may not be as smooth as the desktop client, with some limitations.
Option 7. GoTo Resolve (GoToAssist)
GoTo Resolve, previously GoToAssist, is a remote support and IT service management solution developed by LogMeIn. Designed for businesses and IT professionals, it streamlines technical support processes and enhances customer satisfaction.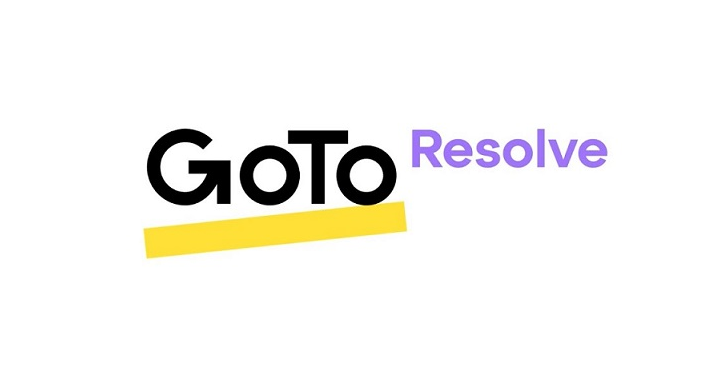 Main features:
Ad Hoc Support: GoTo Resolve enables instant device viewing or control without installation, offering flexible connection options through a web browser or app.
In-Session Functionality: Enhance remote IT support with easy file sharing, multi-monitor access, screen recording, admin tasks, and optional camera access for troubleshooting.
Multi-Agent Collaboration: Expedite issue-solving by transferring sessions between agents, allowing multiple agents to view and control screens simultaneously in GoTo Resolve.
Unattended Access: Simplify issue resolution with unattended access, checking diagnostics and managing files even without the user present, ensuring security for trusted endpoint protection.
Remote Monitoring & Management: Mitigate cyber threats, automate routine IT tasks, and gain better control over endpoints with GoTo Resolve.
Help Desk Ticketing: Modernize the IT help desk by integrating support requests into messaging platforms like MS Teams with GoTo Resolve.
Zero Trust Security Architecture: GoTo Resolve employs a security-first mindset and a zero-trust architecture, enhancing security by locking out malicious actors.
Pros:
Multi-Platform Support: GoTo Resolve provides quick and easy support across Windows, Mac, iOS, Android, and Chromebooks. Agents can access devices remotely from browsers, desktops, or apps on iOS and Android.
User-Friendly: Designed for simplicity, GoTo Resolve offers various connection methods and a zero-trust security approach, making remote support easy for end users and agents.
Advanced Security: Ensure business protection with strong security features like access control, encryption, multi-factor authentication, and single sign-on in GoTo Resolve.
All-in-One Solution: Covering the entire support lifecycle, GoTo Resolve empowers agents to prevent issues, troubleshoot without disturbing end users, and track tickets in the built-in helpdesk.
Cons:
No Free Version: ConnectWise Control lacks a free version, offering only a 14-day trial.
Cost: The starting price of $217 per month (billed annually) for GoTo Resolve Premium may be relatively expensive for budget-conscious enterprises.
Additional Costs: Certain features like mobile support, camera sharing, and endpoint protection may involve extra payments.
Option 8. Zoho Assist
Zoho Assist is a free solution providing remote support, screen sharing, and remote access capabilities. Users can access remote desktops, share screens, and manage unattended computers. Additionally, Zoho Assist offers an enterprise support plan as an optional paid service for eligible customers.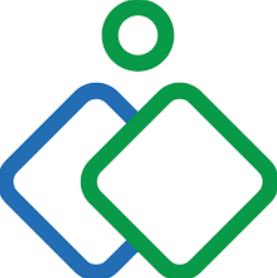 Main features:
On-Demand Remote Support: Easily troubleshoot remote computers through instant sessions, no installation needed. Invite users via email.
Unattended Remote Access: Set up unattended access for computers inside and outside LAN. Works for both Windows and Mac with mass deployment options.
Online Meeting: Host secure online meetings, webinars, and video broadcasts for efficient web conferencing.
Augmented Reality Remote Assistance: Provide real-time assistance using augmented reality through your customer's smartphone camera.
Reboot and Reconnect: Reboot any remote desktop with a click and reconnect seamlessly without losing control.
Rebranding and Custom Domains: Customize your Zoho Assist portal with your logo and branding. Use custom domain mapping for a personalized remote assistance experience.
Pros:
Easy Deployment: Zoho Assist supports swift agent deployment to numerous devices, accommodating various network setups.
Security: Ensuring enterprise-grade security, Zoho Assist employs TLS 1.2 and AES 256-bit encryption, establishing a robust and secure environment for remote sessions.
Cross-Platform Support: Zoho Assist's cross-platform support enhances versatility, enabling effective remote management across diverse devices and operating systems.
Cons:
Licensing Limits: Some licenses have restrictions on the number of simultaneous sessions, which may not be suitable for larger enterprises.
Additional Cost for Premium Support: Accessing premium technical support may require additional payments.
Unreliable Wake on LAN: The Wake on LAN feature can be unreliable.
Incorrect Online Status: Clients may appear offline even when they are online.
Copy/Paste Issues: Copy and paste functionality can be inconsistent.
Option 9. Splashtop Business Access
Splashtop Business Access is a remote desktop software solution crafted for businesses and professionals, providing seamless remote access and control of computers and servers from any location. Packed with features, Splashtop Business Access ensures efficient and secure remote access and management of computers and servers within an organization.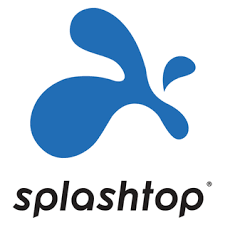 Main features:
File Transfer: Streamline file management by effortlessly exchanging files between local and remote devices with Splashtop's file transfer feature.
Remote Printing: Enhance productivity and workflow by seamlessly printing documents from a remote device to a local printer.
Chat and Collaboration: Improve communication through built-in chat and collaboration tools, fostering real-time interaction between IT professionals and end-users.
Multi-Monitor Support: Accommodate multiple monitors for a comprehensive view, enabling efficient multitasking during remote support sessions.
Unattended Access: Gain remote access to devices even when users are absent, allowing for scheduled maintenance, updates, and troubleshooting.
Session Recording: Record remote support sessions for documentation, training, or auditing, ensuring transparency and accountability.
Remote Wake: Power on remote computers and servers remotely, enabling tasks without physical access to the devices.
SSO/SAML Integration: Easily authenticate using Single Sign-On (SSO) and Security Assertion Markup Language (SAML) with support for various identity providers.
Advanced Access Management: Exercise precise control over user access with granular permissions, scheduling, and management by groups, roles, and individual levels.
Endpoint Monitoring & Management: Monitor and manage endpoints with background diagnostics, alerts, scheduled commands, and more.
Service Desk: Access advanced on-demand support features, including technician grouping, service channel management, and robust security with encryption.
Pros:
Security: Splashtop places a high priority on security, incorporating features like TLS and 256-bit AES encryption to establish a secure environment for remote IT support.
High-Performance: Enjoy smooth 4K streaming at 60fps with Splashtop. It supports Retina 5K streaming and high-quality audio for an immersive remote access experience.
Broad Device Support: Connect to a diverse range of devices, including Windows, Mac, Linux, Android, and even unattended Android devices for remote support. Accessible from various devices.
Cons:
Lack of Advanced Features: Splashtop Business Access may not offer as many advanced features as some enterprise solutions focused on IT service management and support.
Limited Integration: Integration options may be more limited compared to other remote desktop solutions, which could be a drawback for organizations with complex IT environments.
No Free Version: Unlike some competitors, Splashtop Business Access is a paid service and does not offer a free version for personal or small business use.
Option 10. RemotePC
RemotePC is a comprehensive remote access and support solution that facilitates seamless connectivity and efficient operations. Whether you're a professional providing remote assistance or managing IT infrastructure, RemotePC delivers a user-friendly experience coupled with a suite of powerful features.
Main features:
Always-On Remote Access: Set up your computer for constant remote access, allowing complete control over the Internet at any time.
File Transfer: Seamlessly transfer files and folders, even from mapped drives, between your computers.
Multi-To-Multi Monitor: View multiple monitors of a remote computer on a single screen simultaneously or view each monitor on different screens.
Remote Reboot: Reboot the remote computer in normal mode or safe mode (for Windows) from your RemotePC desktop application or web dashboard.
Multiple Users into One Computer: Enable multiple users to simultaneously access one remote computer from desktop, web, and mobile.
Invite To Collaborate: Invite associates to connect to your computer for collaborative work on presentations or troubleshooting.
Endpoint Cloud Backup: Remotely back up all computers to guard against ransomware. Run simultaneous backups and recover data from a centralized console.
Logs and Reports: Track activities with remote access logs and web activity logs.
Pros:
High Performance: RemotePC ensures fast and reliable remote access, facilitating efficient operations.
Cross-Platform Compatibility: With support for various operating systems, RemotePC offers flexibility across different devices.
Advanced Security Measures: Prioritizing security, the platform incorporates encryption and other measures to establish a protected remote support environment.
User-Friendly Interface: RemotePC provides a user-friendly experience, simplifying the remote support process for both technicians and end-users.
Comprehensive Solution: It addresses various remote support needs, covering troubleshooting, maintenance, and issue resolution.
Cons:
No Free Version: Lack of a free version may limit accessibility for users with budget constraints.
No Built-in Audio/Video Chat: The absence of integrated audio/video chat features could affect real-time communication during remote support sessions.
The bottom line
In conclusion, selecting the right remote customer support software is crucial for businesses aiming to provide efficient assistance across diverse scenarios. Each option offers unique features, advantages, and drawbacks. Whether prioritizing security, user-friendliness, or cost, businesses can tailor their choice based on specific needs, ensuring optimal remote support and customer satisfaction.