Encounter the RD Client iOS error 0x907
After updating RD Client to 10.3.0 on my iOS, error code 0x907 is displayed every time I want to RDP to another PC. Everything worked on the previous version of RD Client. What can I do to fix the issue?
Meeting with some error code when we use RD Client to remote access on iOS devices is not strange for many users, such as error code 0x204 and so on. It may have a bad effect on the user's mood and experience. It is said that the reason causing RD Client error 0x907 on iOS is that the update bugged it out.
How to fix the RD Client Error code 0x907
To fix the issue, here we come up with a useful way for you to easily fix the issue. Before the operation, make sure 2 devices are on the same network, otherwise, you need to perform port forwarding.
Uninstall and reinstall the RD Client
There's no denying that many issues can be fixed by uninstalling and reinstalling the app. So, we can try to remove it and then reinstall the app to re-establish the connection if the solution above does not work for you..
Step 1. On your iPhone or iPad, long-press the RD Client and then click on the "x" button. On your mac, drag the app to the trash. And then you can remove it successfully.
Step 2. Search "Remote Desktop" in App Store, and then download it on your iOS device.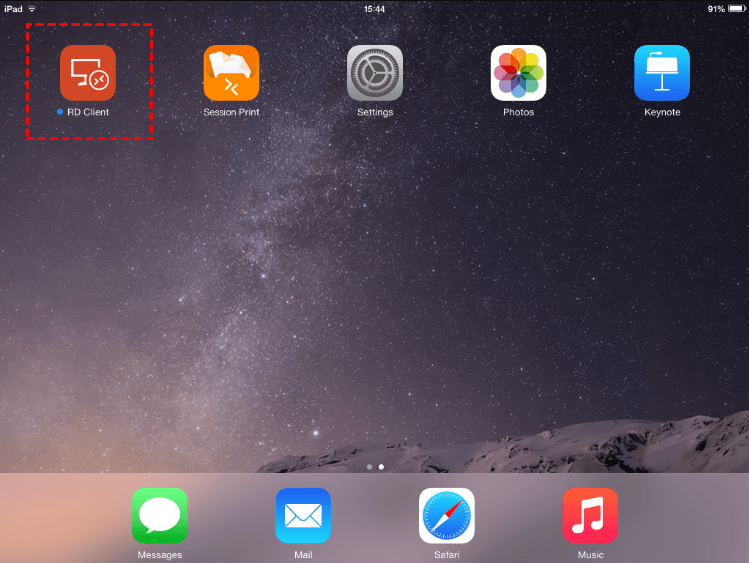 Step 3. Open and run it and then click on the "+" sign.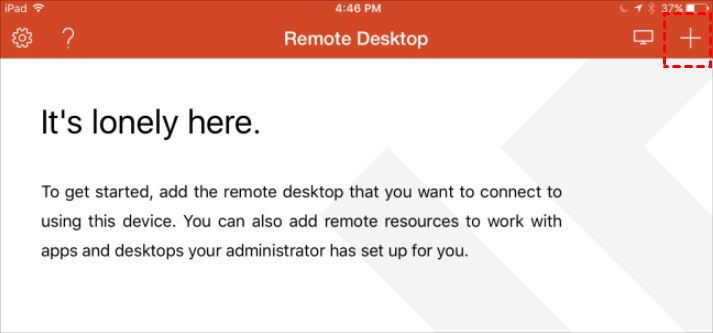 Step 4. Click "Desktop" to add a new desktop.
Step 5. Enter the desktop name or IP address of the PC.
Step 6. Click on "Additional Options" to do a little further configuration.
Step 7. You can configure "Friendly Name", "Gateway", "Sound", or choose to enable "Swap Mouse Buttons" and "Admin Mode" or not. After configuration, click on "Desktop".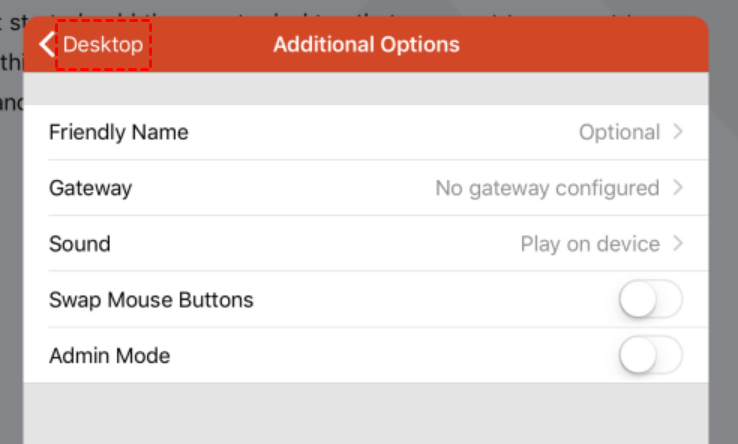 Step 8. Then the desktop of the computer will appear in the main Remote Desktop window.
Step 9. If you see a screen telling you that the PC is not verified, tap Accept to continue with the connection. You can also turn on the "Don't ask me again for connection to this computer" option if you'd rather not see the message again.
Step 10. Now the connection is been successfully established.
Bonus tip: Error code 0x 907 on MAC
Return to the previous version
In the course of updating, the newest version may not compatible with the MAC. Therefore, we may fix the issue by returning to the previous version if it works fine before.
Step 1. Click on the released version of RD Client and find the version you possess before.
Step 2. Download the version on your iPhone and then reconnect to the remote PC to see whether the error code 0x907 disappears or not.
AnyViewer: Access PC from iOS device without failure
Do you fix RD Client iOS error 0x907 now? If you have already addressed the issue, you can enjoy your remote connection now. But if you are not, don't worry. Because we'll provide you with an RD Client iOS alternative to let you get remote connections without any pressure. That's AnyViewer!
Like RD Client, AnyViewer is also third-party remote access software that allows you to connect and control a remote PC from iOS devices. AnyViewer is becoming more and more popular for its features like fast connection speed, low latency, and high responsiveness.
Moreover, it won't be limited to the same network. And it suits multiple Windows versions, including Windows 10 Home Edition and Windows 7 Standard Edition. Follow me to learn how it works.
Part 1. Enable remote access on Windows computer
Step 1. Download, install and launch AnyViewer on Windows computer.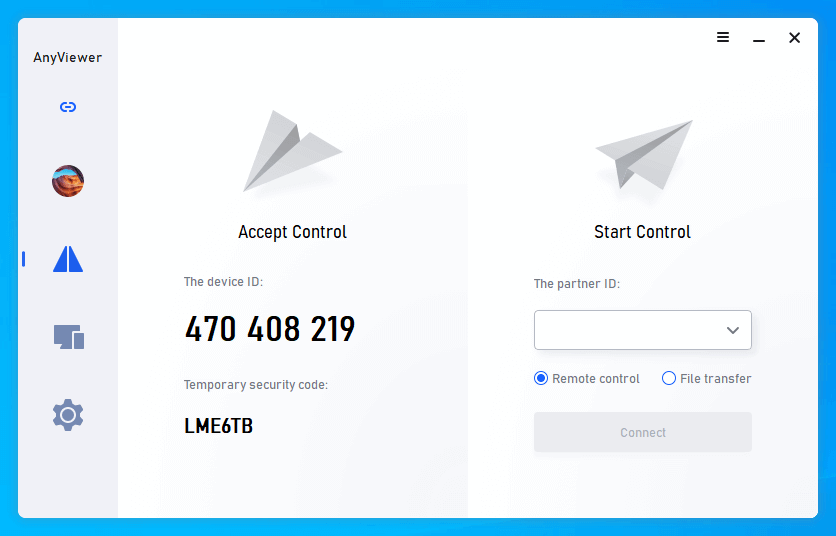 Step 2. Go to Log in, and then click Sign up. (If you already have signed up on its official website, you can log in directly.)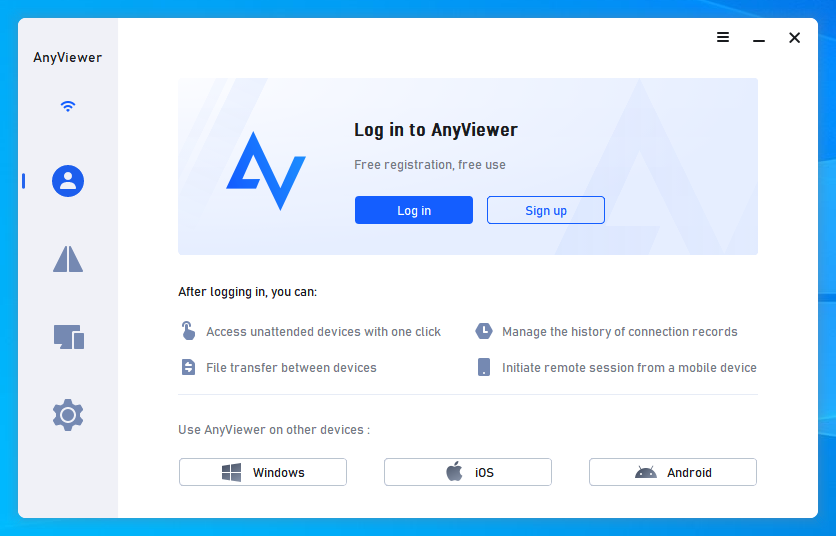 Step 3. Fill in the signup information.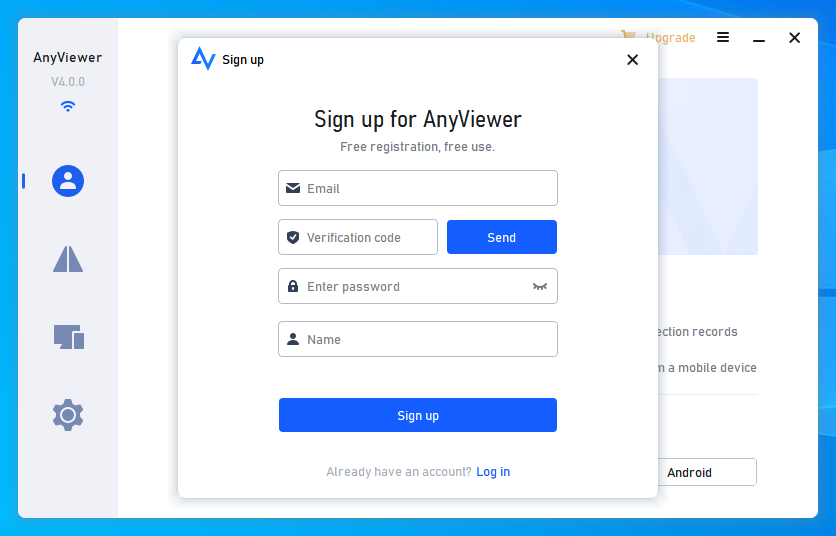 Step 4. Then you can see you successfully logged in to AnyViewer. Your device will automatically be assigned to the account you've logged in to.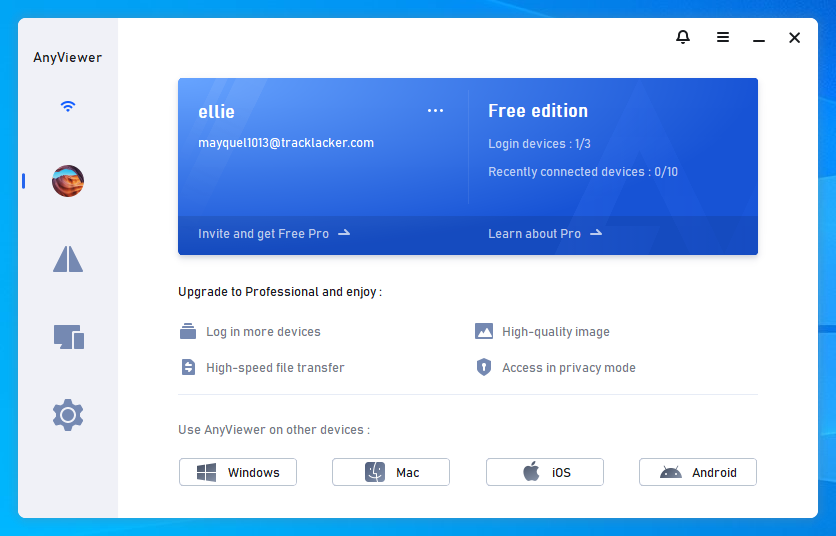 Part 2. Achieve unattended remote access on the iPad
Step 1. Download and install AnyViewer for iOS on your iPhone/iPad, then open it. Log in to the same account that you've logged into on your computer.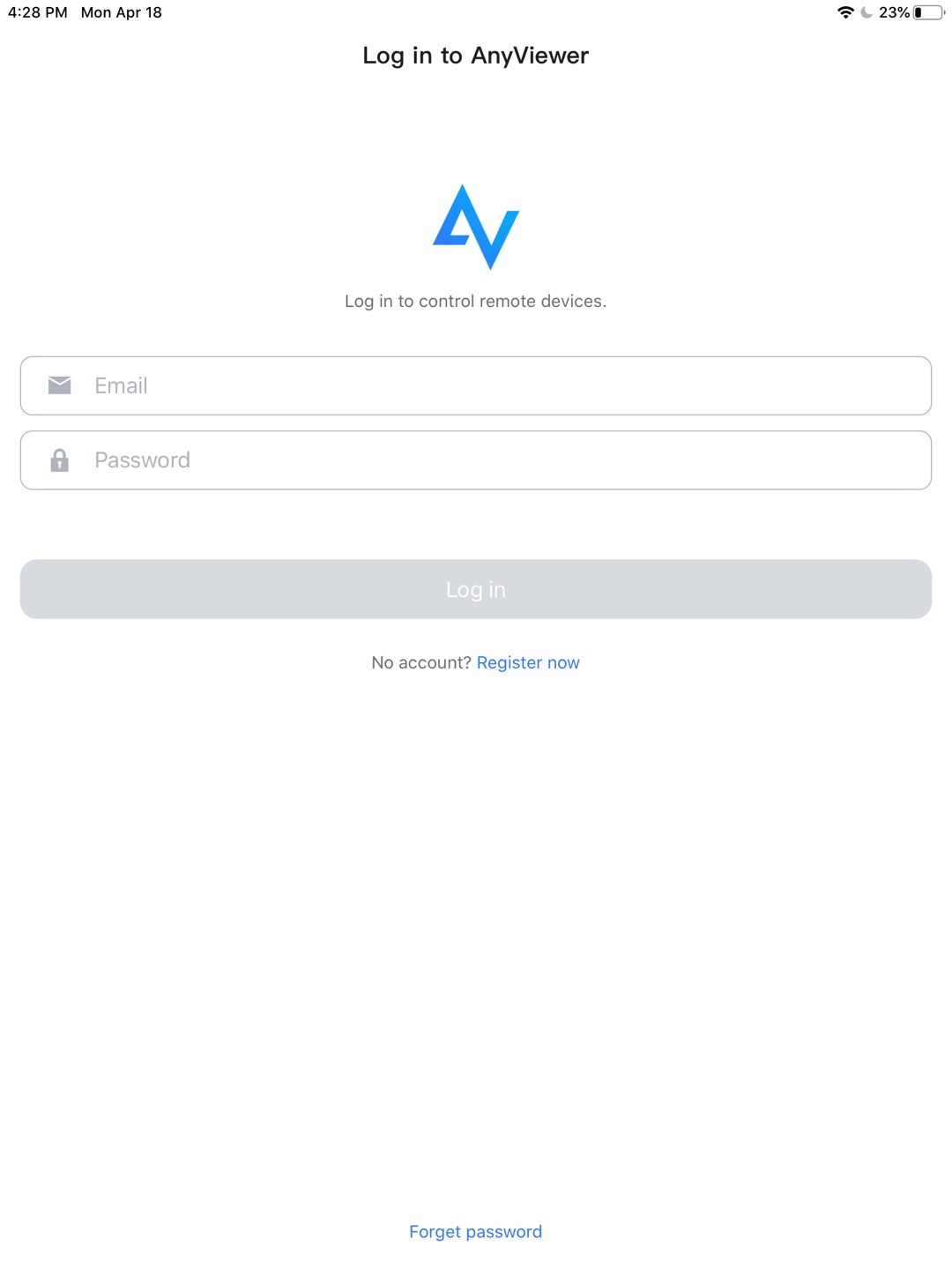 Step 2. Then all the devices that have been logged in to the same account will be displayed here. Choose the device that you want to control.
Step 3. Click One-click control to achieve unattended remote access to the specific computer.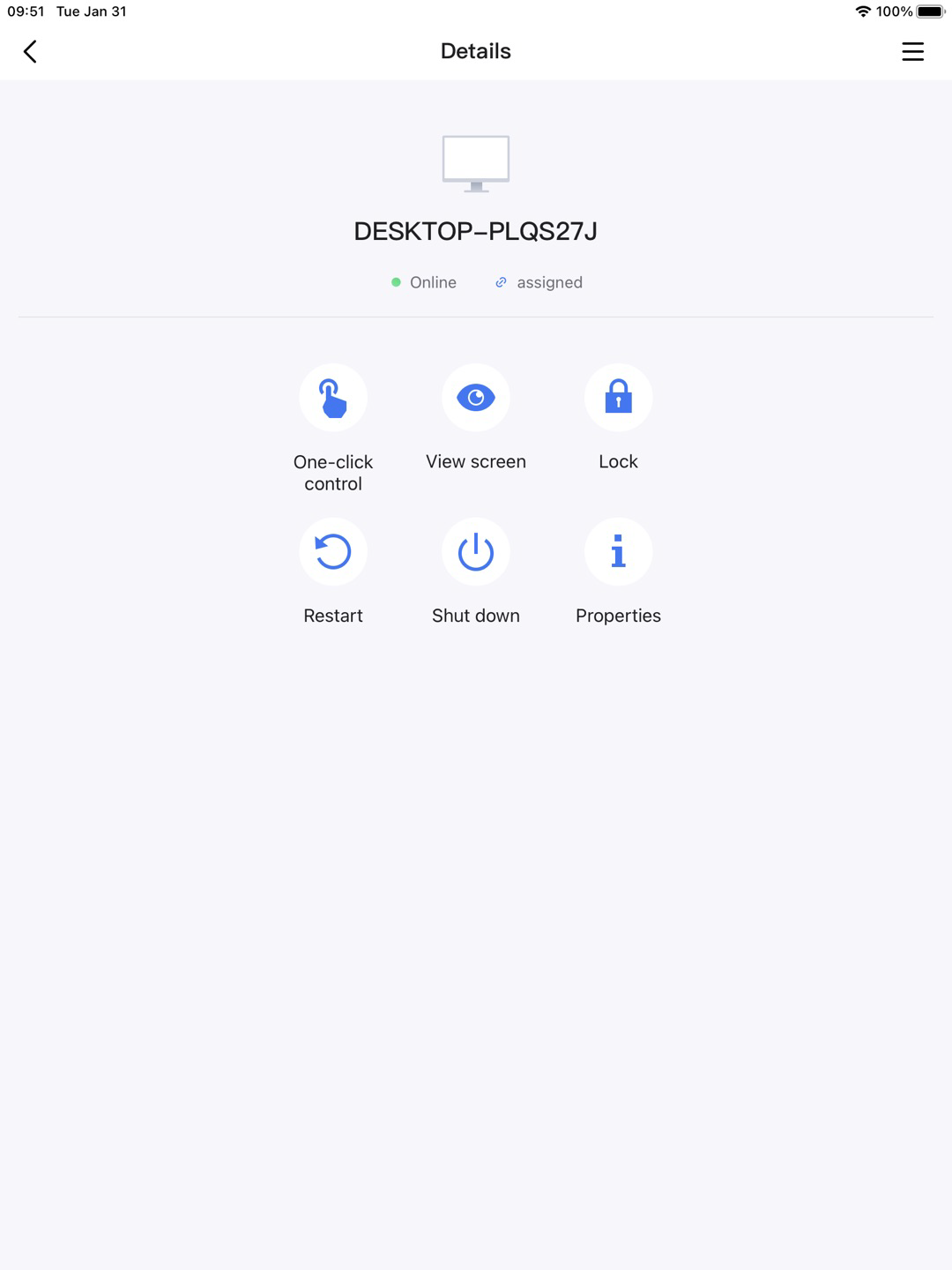 Step 4. Then you'll be successfully connecting your iPad to a Windows computer. It supports both vertical and horizontal screens, you can switch freely.
Conclusion
I believe most of the users' feelings will be influenced by RD Client iOS error 0x907. If the method above is useful for you, that will be great. However, if it does not work for you, we believe AnyViewer will provide a better experience. Why not give it a shot?