Is it possible to access QuickBooks desktop remotely?
I recently bought a new laptop and an office computer. I want to remote in and update files while using QuickBooks for the first time in two small enterprises. How can I get QuickBooks remote access so that one local and one remote will use it simultaneously?"
- Question from a user
Remotely access QuickBooks could be easy with the help of remote access software. We will discuss the details associated with QuickBooks remote desktop. Please keep reading.
What is QuickBooks?
QuickBooks is the most widely used small business accounting software for tracking financial health and managing income and expenses. The five basic operations of QuickBooks Software are Vendors, Customers, Employees, Company, and Banking. You can invoice customers, pay bills, make reports, and prepare taxes.
The benefits of QuickBooks remote access
The requirement for remote access to accounting data has increased dramatically due to firms being worldwide and individuals becoming more inclined to work from home. That's why QuickBooks remote access is important for most businesses. The common advantages of using QuickBooks remotely are listed below.
Access your customers' computers anytime, even after regular work hours.
Move a file or an entire folder from one machine to another.
Track the accountants' activity or acts.
Use QuickBooks on a mobile device in addition to a computer.
Maintain your productivity even when you're on the go.
Save your travel expenses and office setup costs for accounting.
Maintain a work-life balance by working from the convenience of your home.
Less paper is utilized or wasted.
Work on the same QuickBooks file concurrently with multiple users.
Copy and paste data locally and remotely between PCs.
How to access QuickBooks remotely from your PC or phone
You might need help with how to setup QuickBooks remote access. Using remote desktop software such as AnyViewer, you may remotely access QuickBooks on any of your clients' machines in seconds.
AnyViewer is a simple, safe, and stable remote desktop tool for Windows, iOS, and Android. It allows you to connect to the remote computer and run the installed QuickBooks software from another computer or your phone.
AnyViewer has the features that any remote control software should have. In addition to running applications remotely, you can perform other tasks such as remote desktop file transfer, copy and paste, remote reboot, instant chat, etc. If you have many computers to manage, AnyViewer also supports QuickBooks remote desktop multiple users.
Then we will show you how to access QuickBooks in simple steps remotely.
Case 1. Access QuickBooks remotely from your PC
First, you need to download and install AnyViewer on your computers, but overall the process is effortless.
Step 1. Open AnyViewer on the host device, create an account by clicking Sign up, and sign in.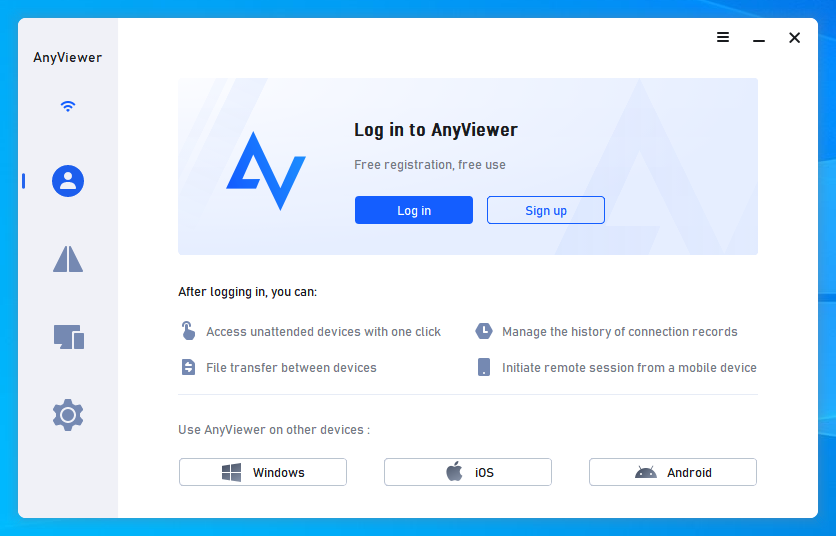 Step 2. Log in AnyVeiwer on the client device using the same login information as the host.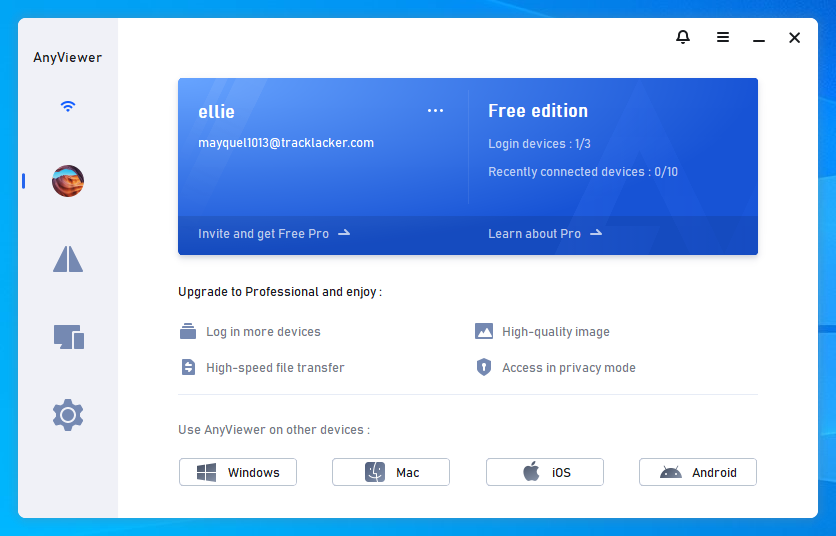 Step 3. Go tothe Device interface tosee the list of your assigned devices. Click the computer you want to connect to and click One-click control.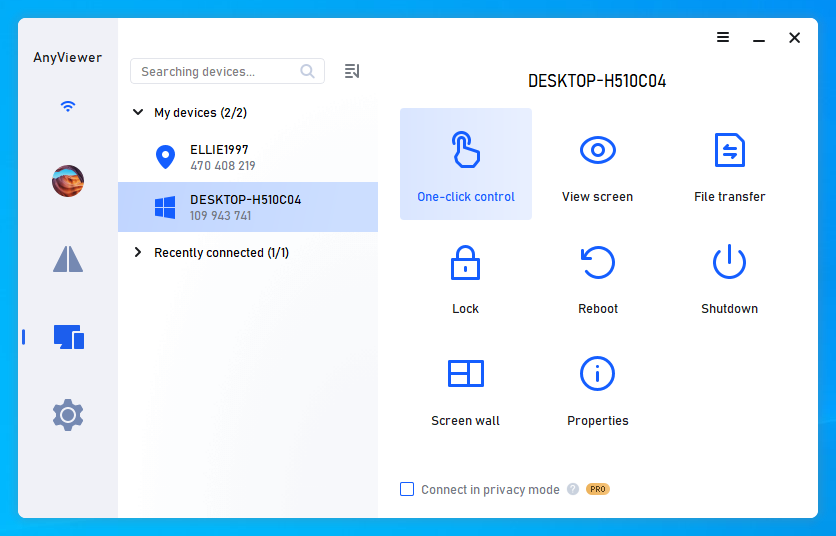 Now you are able to remote control the computer in real time and use QuickBooks remotely.
If you need to access multiple computers simultaneously, repeat the process to connect to other devices. Once achieved, you can switch between the sessions by clicking the tab.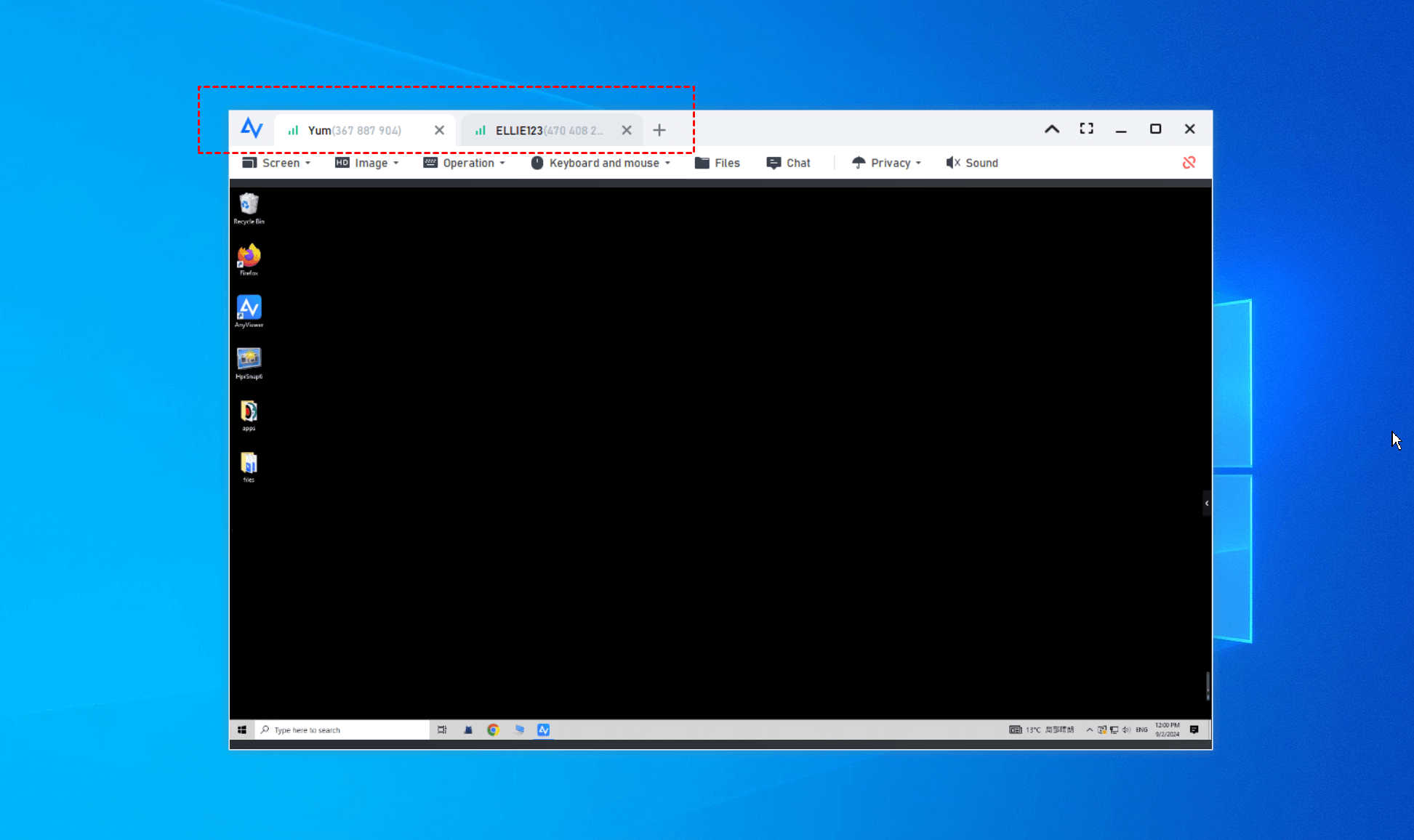 Tips:
AnyViewer free plan supports two simultaneous sessions and three assigned devices. Thus, we advise
upgrading your account
if you have more than two remote PCs. Then, for a low cost, you can establish up to 10 connections at once and gain access to up to 100 unattended devices.
Case 2. Access QuickBooks remotely from your phone
You can also remotely access QuickBooks from your iOS/Android phone or tablet. In this case, you don't have to carry your computer with you at all times.
Step 1. Download and install AnyVeiwer for Windows on the remote computer, create an account, and login.
Step 2. Download AnyViewer for mobile on your local device. Log in with the same account as on the computer.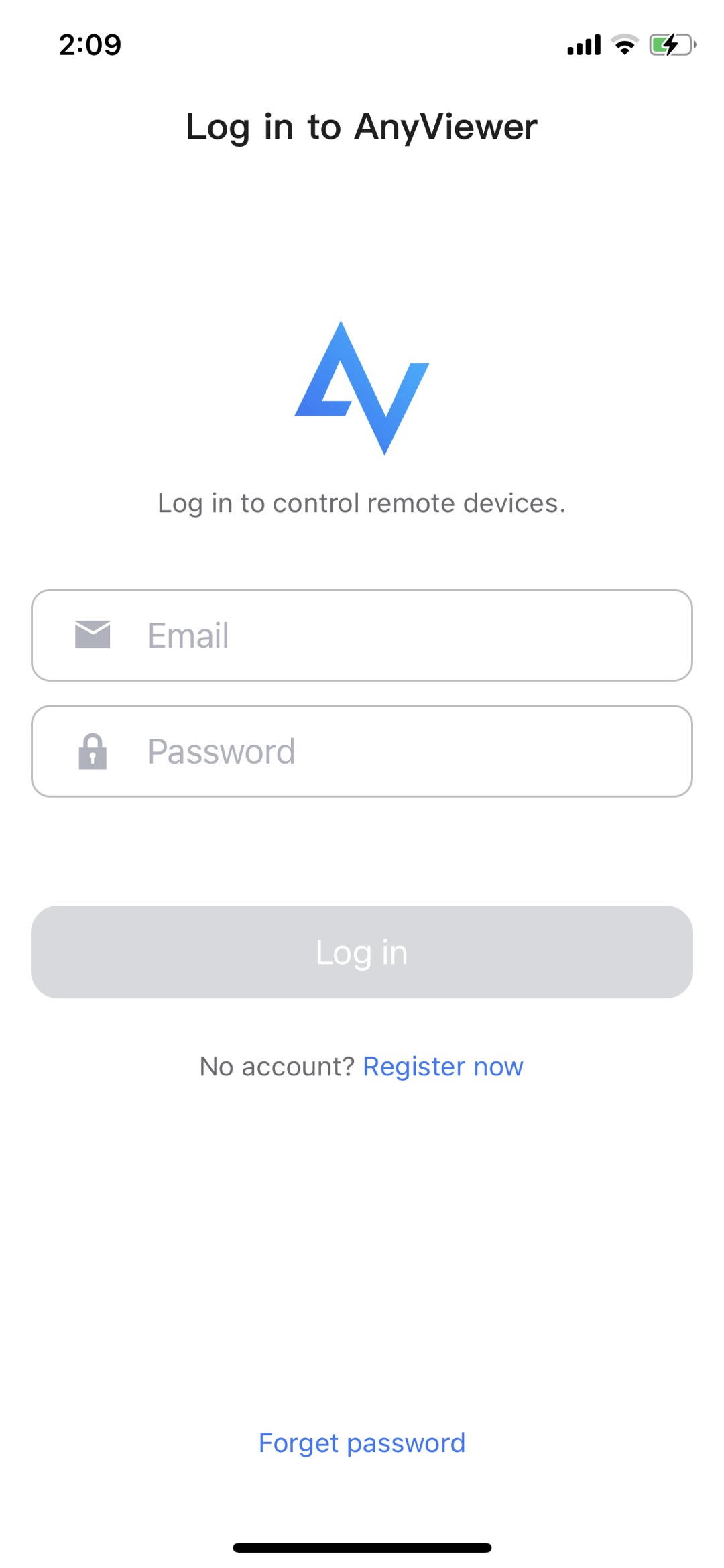 Step 3. Tap the remote device you want to connect to.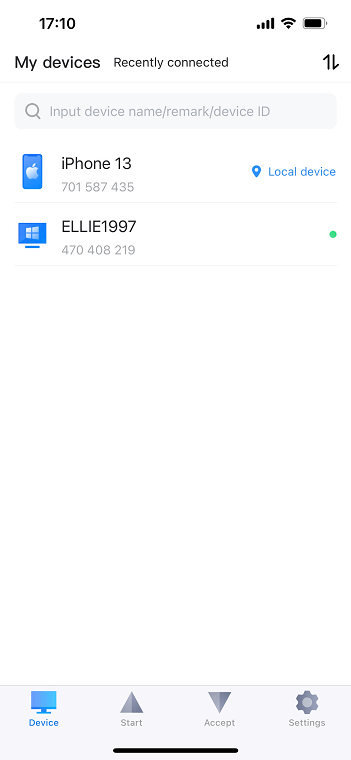 Step 4. Tap One-click control, and then you can run the QuickBooks software from your phone.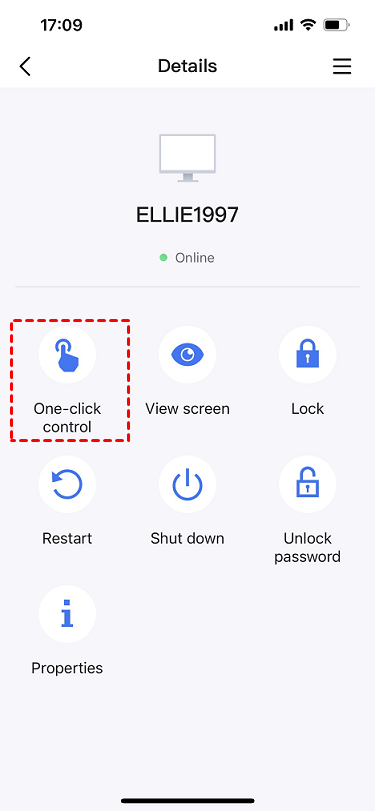 Conclusion
That's it for QuickBooks remote access. You can utilize remote access software to access QuickBooks on another computer. AnyViewer is worth a go for remote employees who want to stay productive and save time.