Is anyone seeing the Quick Assist bug with a tiny window, can't resize?
I use Quick Assist 2-15 times a week at the office. In the past seven days, every second session, it's connected in a TINY window, about 320x240 resolution, and I can't maximize the remote session to see the screen properly. Any way to fix this?"
- Question from Reddit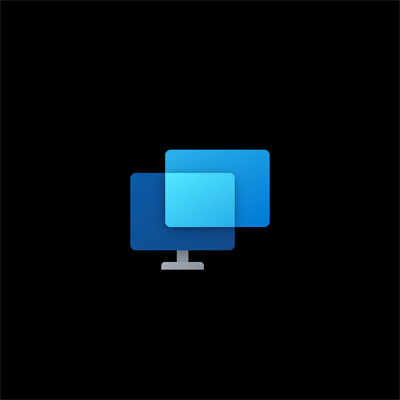 Typically, Windows Quick Assist does not offer the option to enter the full-screen mode as RDP, for instance. So Quick Assist full screen is not possible. But If your screen resolution is more significant (in both dimensions) than that of the screen connected to the machine you are supporting, then you scale the screen to a proper size.
How to fix Windows Quick Assist screen too small [4 ways]
Something must be wrong if the Windows Quick Assist screen too small. Here are four ways to fix this issue.
Way 1. Restart the Quick Assist service
Sometimes, restarting the Quick Assist service helps fix everything. If you face the Windows Quick Assist screen too small issue, try restarting the service and see if the problem is solved. This is not a permanent fix for the case, but it may help fix the problem quickly and get everything back to normal if you need to use Quick Assist urgently.
Way 2. Run Quick Assist as Administrator
Sometimes, the problem shows because the help needs to run Quick Assist in administrator mode. Let's see how to run Quick Assist as an administrator.
Press Win + S, and type "Quick Assist" in the search box. Choose Run as administrator on the right pane to open Quick Assist in administrator mode. You can also right-click the Quick Assist shortcut and enable administrator mode in the Properties.
Way 3. Reinstall the Quick Assist
You can also uninstall and reinstall Quick Assist to see if this can solve the problem.
Step 1. Right-click the Windows Start menu icon and then click Apps and Features.
Step 2. Click Optional features.
Step 3. Click the Microsoft Quick Assist feature and then click Uninstall. After this, click Add a feature.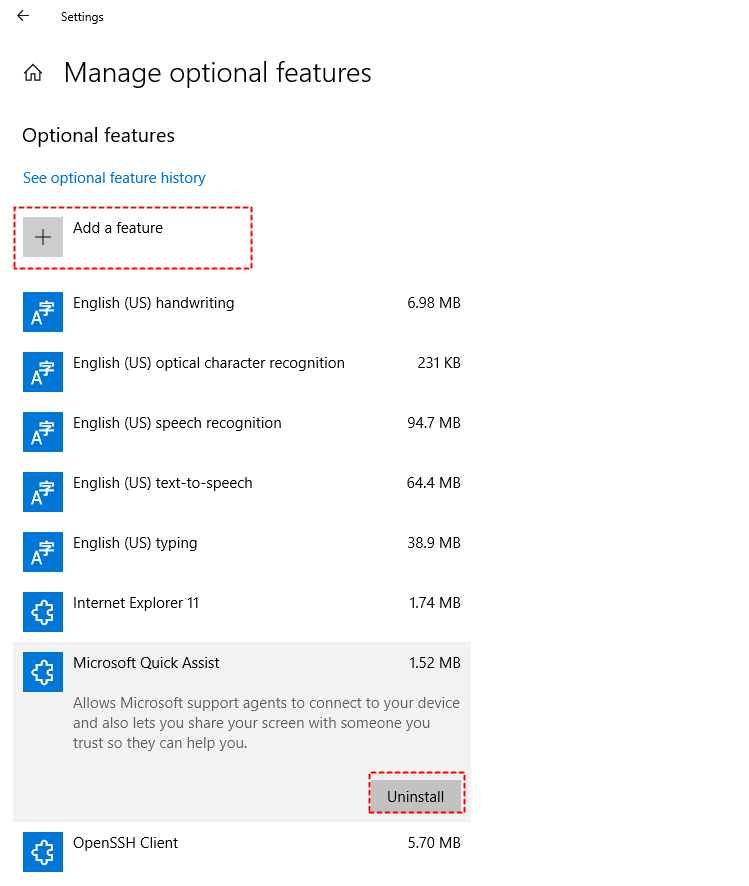 Step 4. Search for Microsoft Quick Assist, tick it, and then click Install. After this, you should now have Quick Assist back on your start menu and see whether the problem has been solved.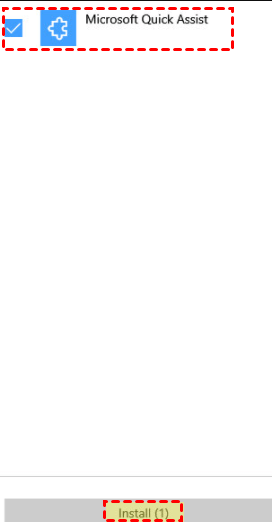 Way 4. Resort to a Quick Assist alternative
Another way to fix Windows Quick Assist screen too small is to resort to a Quick Assist alternative, for example, AnyViewer. AnyViewer is the best free remote support tool. It has the following advantages over Quick Assist:
Wider compatibility. Quick Assist is only available on Windows 10 and 11. AnyViewer supports Windows 7/8/8.1/10/11 and Windows Server 2012 R2/2016/2019/2022.
File transfer. AnyViewer allows users to transfer files between computers, while file transfer is not available on Quick Assist.
One-to-many support. AnyViewer supports multiple remote support simultaneously, significantly saving time and energy.
Changeable resolution. AnyViewer allows you to change the screen resolution easily. You can also enter the full-screen mode.
Step 1. Download, install, and run AnyViewer on both computers. Navigate to Log in and then Sign up on one computer (if you have already registered on the official website, you can log in directly).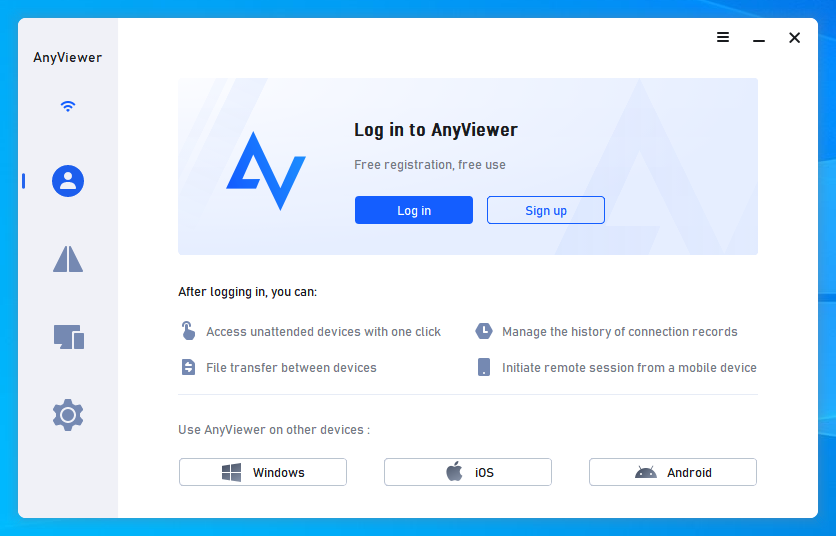 Step 2. Fill out the sign-up form.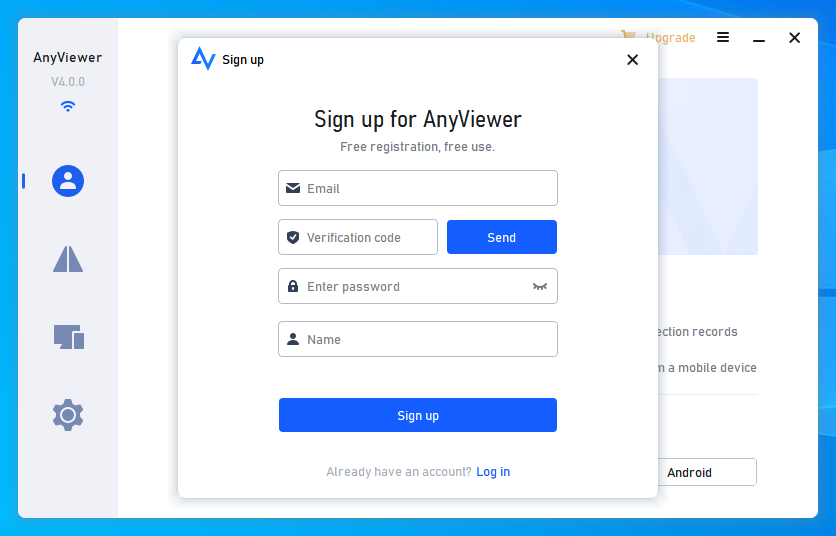 Step 3. You should now see that you have successfully logged into AnyViewer. Your device will be assigned to the account to which you have logged in automatically.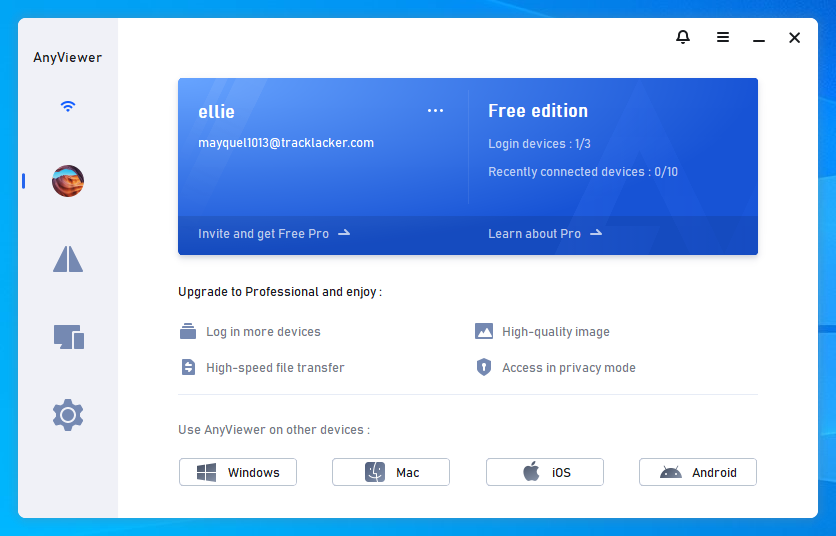 Step 4. On both devices, log in to the same AnyViewer account, then click One-click control for unattended remote access.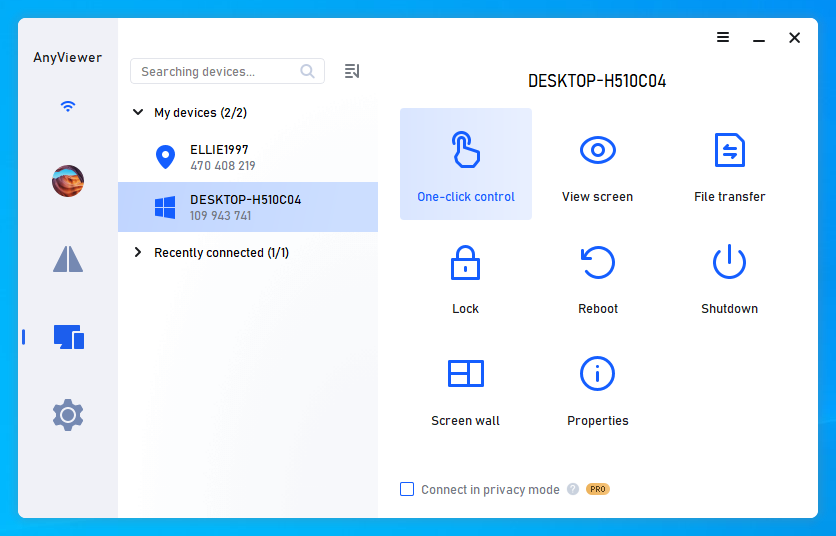 Step 5. After connecting successfully, you'll see the remote desktop. Then you can completely control it and provide remote support just like you're sitting in front of it. You are able to change the resolution to the one that you need by clicking Screen. If you don't know the appropriate screen resolution, you can also click Adaptive to adapt automatically.

It is also recommended to upgrade your account to a professional or enterprise plan. More rights and features are waiting for you. For example, higher file transfer speed,high-image quality, privacy mode, etc.
The bottom line
This post primarily introduces four ways to fix Windows Quick Assist screen too small. If you can not get the Quick Assist screen more considerably with the first three solutions, we highly recommend you choose the best Quick Assist alternative AnyViewer.