Can you use Quick Assist on a Mac?
"So, basically, can we provide remote assistance on a Mac using Quick Assist?"
-Question from Microsoft Support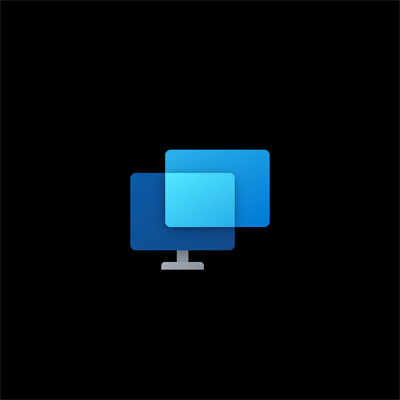 Is there a Quick Assist for Mac?
Quick Assist was created as a Windows-to-Windows support application. It only works when connecting from one Windows 10/11 computer to another Windows 10/11 computer remotely.
Is there a Windows 10 Quick Assist for Mac? According to Microsoft, somehow, you can use the Web version of Quick Assist on MacOS. Quick Assist web app supports Mac with browsers Safari 13.1+ and Safari 14+. If you go to the Microsoft Quick Assist web page on your Mac, you'll see the following interface asking you to enter the 8-digit security code that was provided to you to get assistance:
Some of you may wonder why it is asking for an 8-digit code and the app only provided a 6-digit code? Because Quick Assist web app is not designed for regular users. Only authorize Microsoft Representative/Support has the ability to generate 8 Digit codes. So basically, the web app can be used if they (MS Support) want to remote our PC, but we can't use it if we want to remote someone's PC.
In short words, there's no Windows Quick Assist for Mac that was designed for regular users.
How to provide remote technical assistance from Mac to Mac
Apple provides several methods for viewing and controlling the screen of another Mac via a network connection. For those who don't want to mess with system settings, the Messages chat app may be the most convenient option. Both Macs used for remote assistance require Apple ID accounts and must be logged into the Messages app.
If you are the one providing the technical assistance:
Step 1. Launch Messages on your Mac. To begin a conversation, click the name of the person you want to help or type a new message. Click the Details button in the upper right corner of the window. When you click the Screen Share button, which looks like two overlapping rectangles, and select Ask to share screen.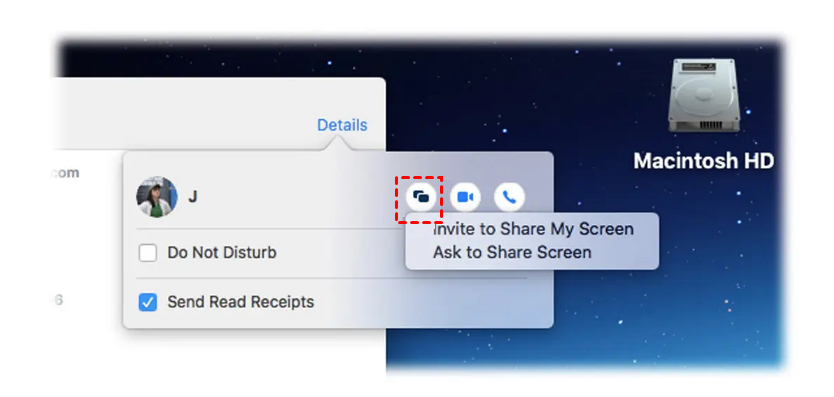 Step 2. On the receiver's Mac, tick Control my screen, and then click Accept to complete.
If you're the one needing the help, you can also reach out via a Messages buddy and use the "Invite to Share My Screen" option.
Bonus tip: Best remote support software for Windows
Typically, Quick Assist is utilized to deliver remote assistance between Windows machines. However, consumers have often claimed that the issue with Quick Assist not working has caused them great harm. We suggest the free remote support software AnyViewer as a Quick Assist replacement.
Support unattended access: The one that needs your help may not always be sitting in front of the PC for requiring support, thus AnyViewer allows you to access an unattended computer, while Quick Assist doesn't.
Fast installation and launch: You can complete AnyViewer installation and then fire up it within several seconds, saving you from the troubles like launch failure.
High-standard encrypted: It uses Elliptic Curve Crptotoraphy encryption, which is even stronger than the AES algorithm used by Quick Assist.
Full compatibility: AnyViewer can be installed on Windows 11, 10, 8, 7 (all editions) & Windows Server 2022/2019/2016/2012 R2 (all editions).
Step 1. Download, install, and launch AnyViewer on both your work and home computer. On the Controller computer, go to Log in, and then click Sign up. (If you already have signed up on its official website, you can log in directly.)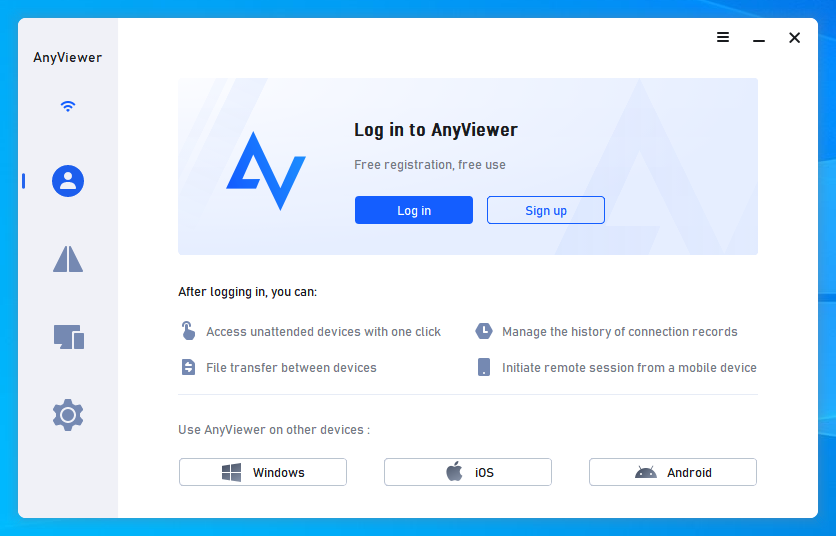 Step 2. Fill in the signup information.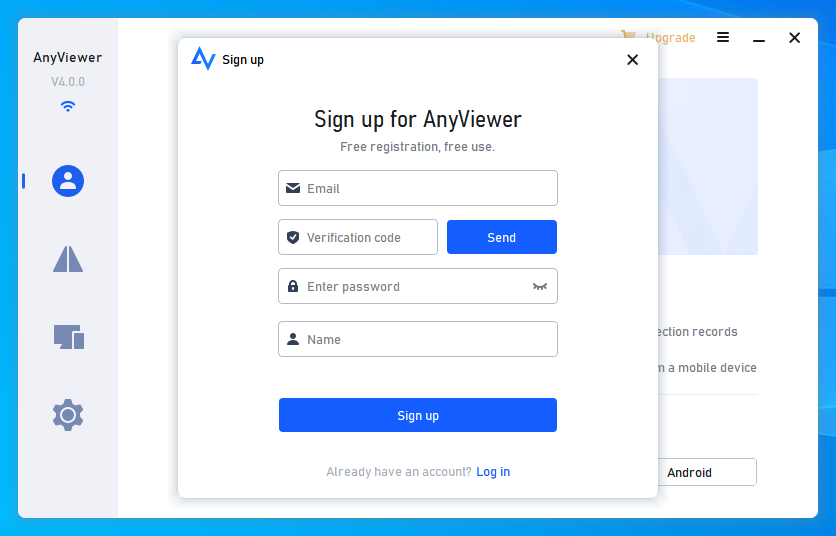 Step 3. Then you can see you successfully logged in to AnyViewer. Your device will automatically be assigned to the account you've logged in to.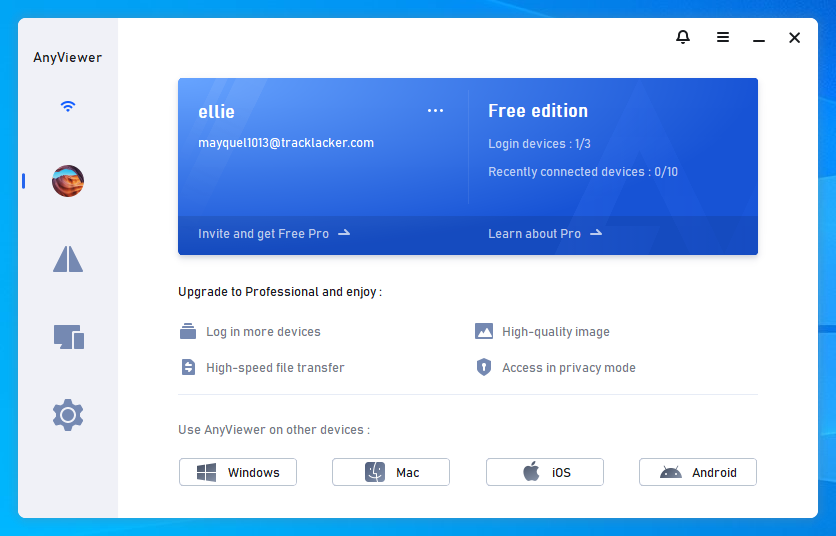 Step 4. Log in to the same AnyViewer account on the two devices, then you can achieve a direct connection by clicking One-click control to achieve unattended remote support.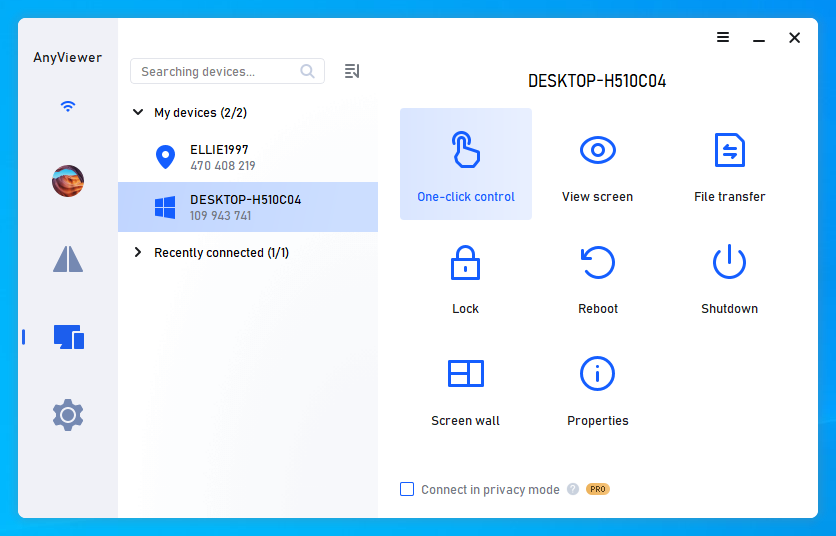 Step 5. After connecting successfully, you'll see the remote desktop. Then you can completely control it and provide remote support just like you're sitting in front of it.
Notes:✎...

You can also upgrade your account to a Professional or Enterprise plan. What can a professional or enterprise plan brings to you:

More devices can be assigned to the same account for unattended remote support.
Connect in privacy mode to protect privacy, which means the Controller can black the remote PC screen and disable the remote keyboard & mouse click.
Faster file transfer speed. Transfer speed for a free account is 500 KB/s, and for a paid account is up to 10 MB/s.
The bottom line
The question "Is there a Quick Assist for Mac?" is primarily addressed in this post. Actually, the response is no. Use the screen sharing function offered by the Message chat software if you wish to give remote support from a Mac to a Mac.
You can use AnyViewer, a free remote assistance program for Windows, as a Quick Assist substitute. It allows for unattended remote help and is significantly safer and simpler to utilize.