How do I unblock Quick Assist on Windows 10?
Quick Assist is blocked by Firewall, which makes me unable to use Quick Assist. How can I allow Quick Assist through Firewall?"
- Question from Reddit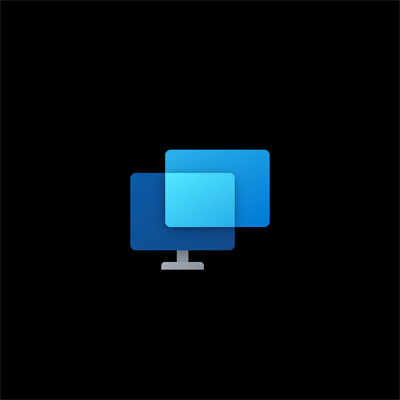 How to fix Quick Assist blocked by Firewall
Here is the solution to fix Quick Assist blocked by Firewall. But before starting, you need to know what network port is used by Quick Assist to allow internal users and external ones to receive support. The answer is TCP port 443. Now, you can set the Firewall to allow Quick Assist firewall ports 443.
Step 1. Type "Windows firewall" in the search box on the Windows host computer and choose "Windows Firewall with Advanced Security".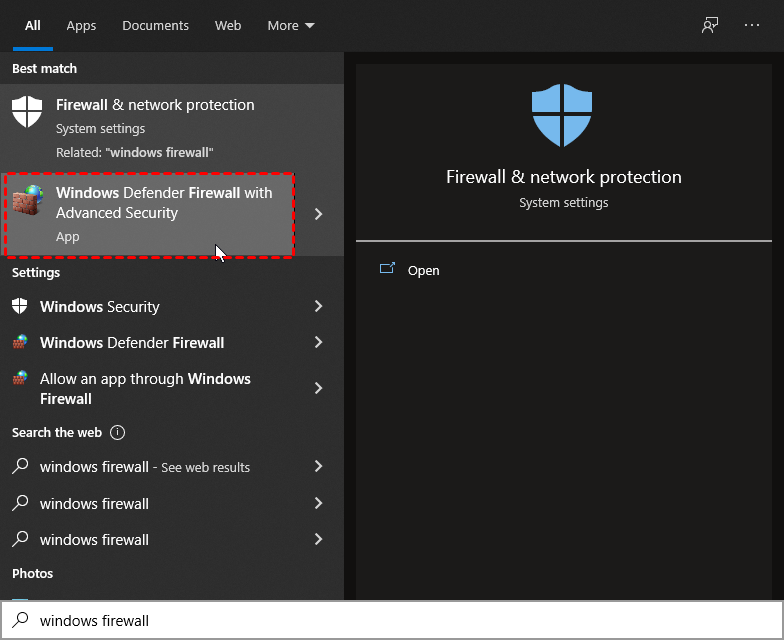 Step 2. Click "Inbound Rules" and "New Rule".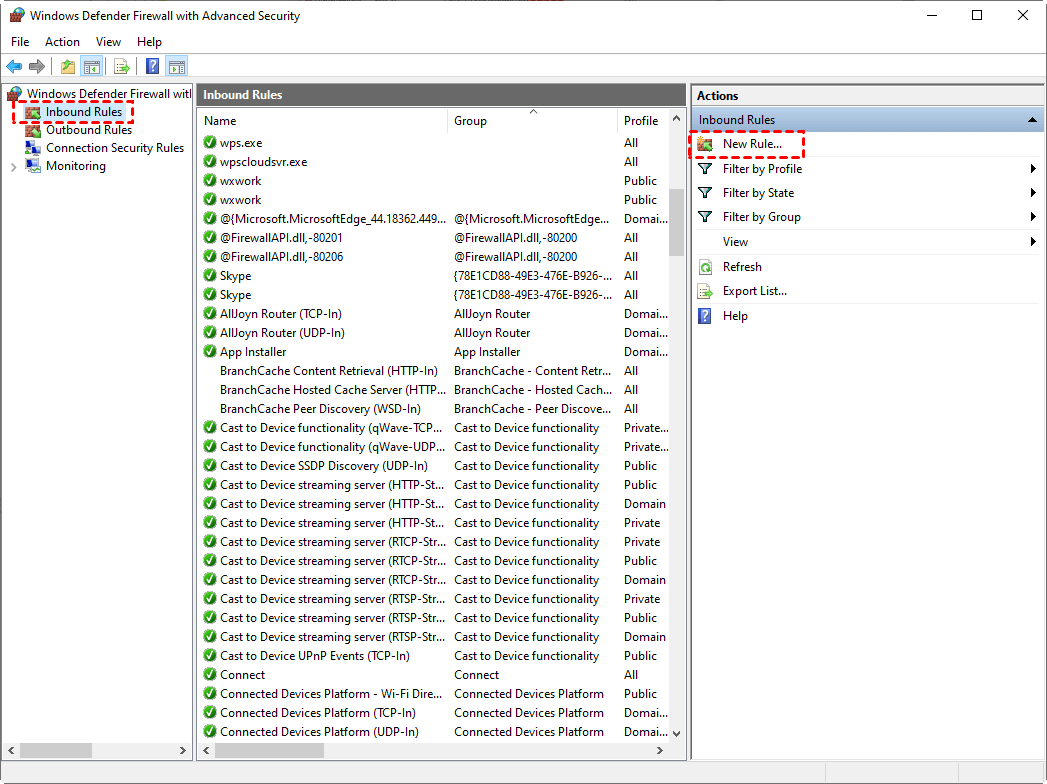 Step 3. Select "Port" and click "Next".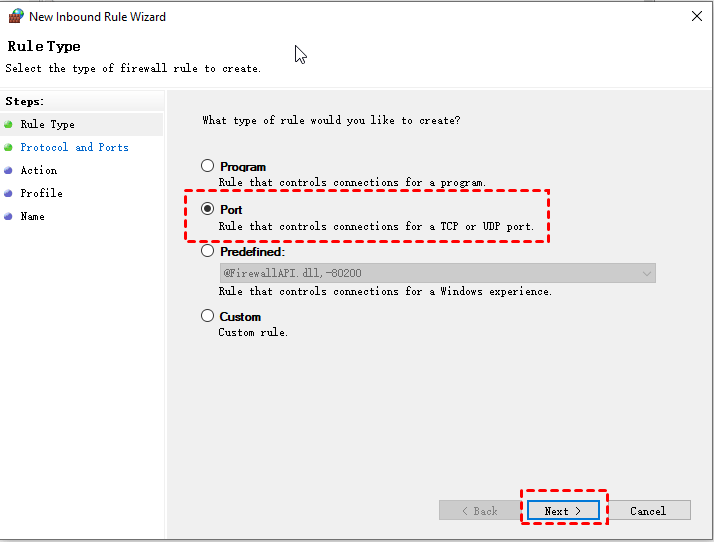 Step 4. Click "Specific local ports" and enter the port number "443" under "TCP".
Step 5. click "Allow the connection".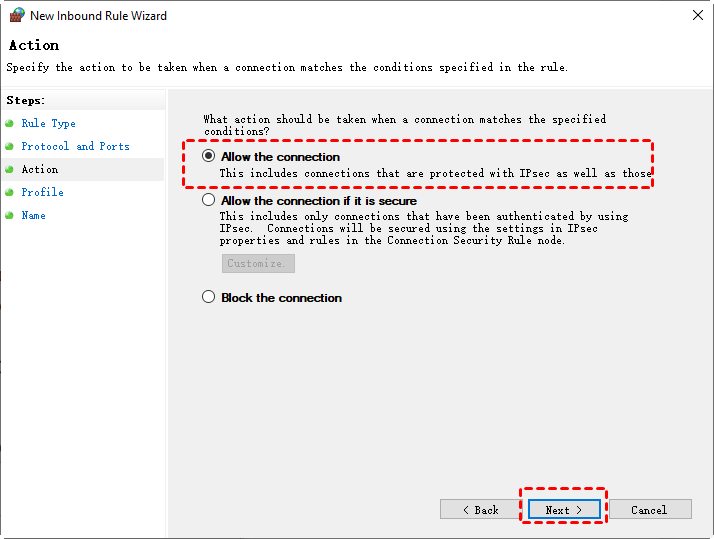 Step 6. Select the network types you want to use, name the rule, and hit "Finish".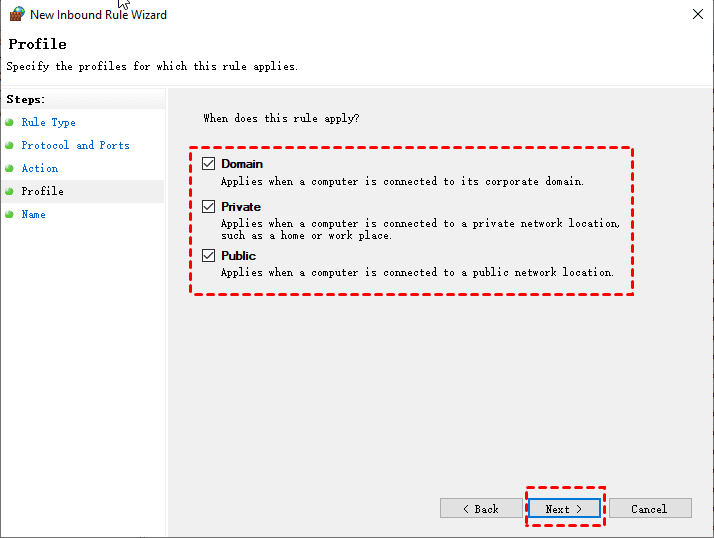 Step 7. Now, TCP port 443 is opened for Quick Assist in Firewall rules. You shall not encounter Quick Assist blocked by Firewall anymore.
Bonus tip: Best Quick Assist alternative for remote support
If you need to provide remote support to or receive remote support from others, you're advised to use the best Quick Assist alternative, AnyViewer. AnyViewer has many impressive features for remote support that Quick Assist doesn't have.
Wide compatibility. AnyVieweris widely compatible with Windows OS and Windows Server OS, while Quick Assist only supports Windows 10 and 11.
Mobile version. AnyViewercan be used on iOS and Android devices, while Quick Assist can't be used on Android and iPhone.
Unattended remote access. AnyViewer supports attended remote access and allow users to access an unattended computer without permission.
File transfer. AnyViewer provides various ways of remote file transfer between computers.
Multi-session. AnyViewer allows users to have two concurrent remote sessions.
Remote management. AnyViewer allows users to control an unattended computer remotely, such as locking, restarting, or shutting it down.
Screen share. AnyViewerallows you to share your screen with your others without giving them control right.
Usually, when using AnyViewer for remote access, you don't need to set port permission for the firewall. If the host computer has set strict filtering rules, you may need to open UDP 30196 and TCP 30192, 30193. You can follow the same steps above.
Step 1. On both computers, download, install, and launch AnyViewer. Go to Log in on the Controller computer, and then click Sign up (if you have already signed up on its official website, you can log in directly).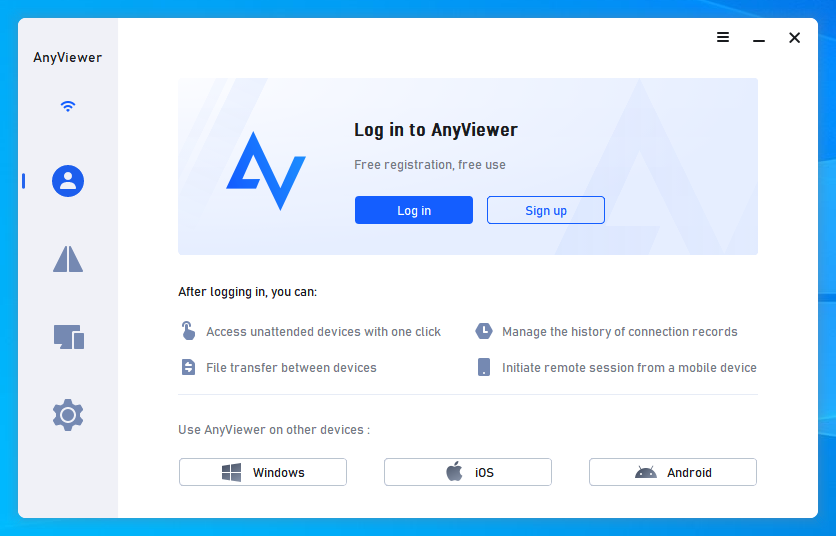 Step 2. Fill out the signup form.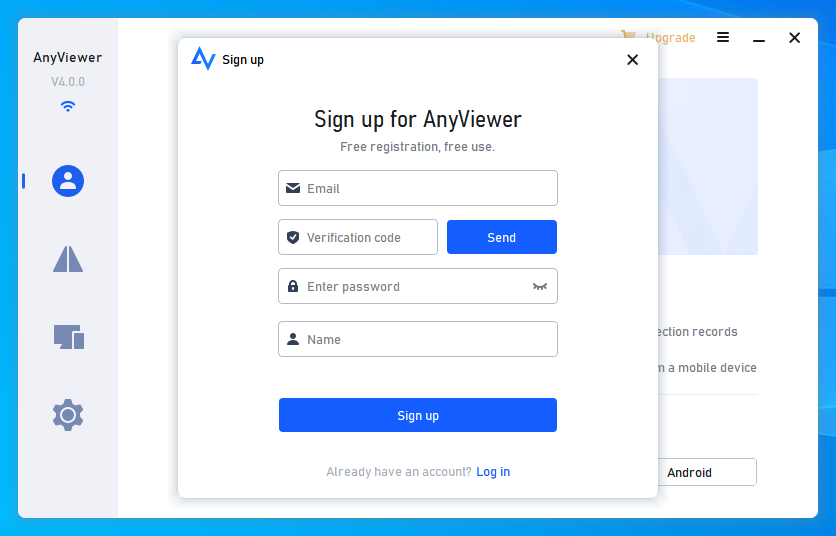 Step 3. You should now see that you have successfully logged into AnyViewer. Your device will be assigned to the account to which you have logged in automatically.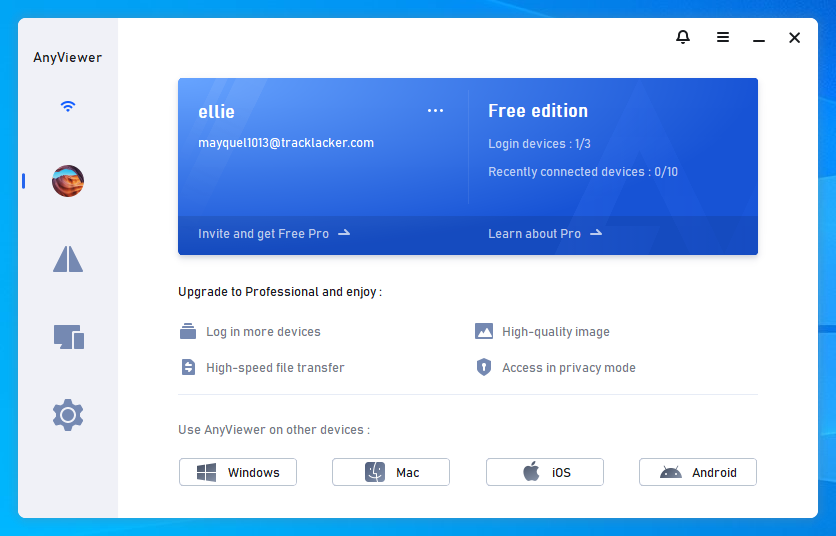 Step 4. Sign in with the same AnyViewer account on both computers, then click the One-click control for unattended remote access.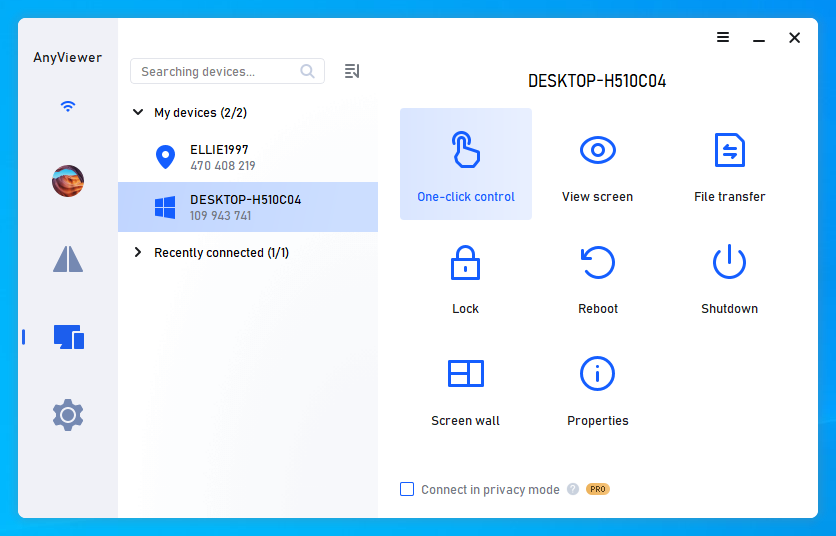 Notes:✎...

It is recommended to upgrade your account to a Professional or Enterprise plan. What can a professional or enterprise plan brings to you:

More devices will be allowed to assign to the same account for unattended access.
More connection channels for more devices to be able to start remote connection at the same time.
One device can connect to more devices simultaneously.
Black the remote PC screen and disable the remote keyboard & mouse click to protect privacy.
Transfer 1TB files at 10 MB/s.
The bottom line
This post primarily introduces how to fix Quick Assist blocked by Firewall. You must allow TCP port 443, used by Quick Assist to allow connection through Firewall. But if you want an easier way to provide remote support, you are advised to use AnyViewer. It provides you with more features. With it, you can have a better remote support experience.