What is the minimum latency for remote desktop?
Does anyone know of a reliable remote desktop solution? Since my bandwidth within the network is fast, I was hoping that using the remote system on the same network would result in a positive experience, but it wasn't so much. ——from Reddit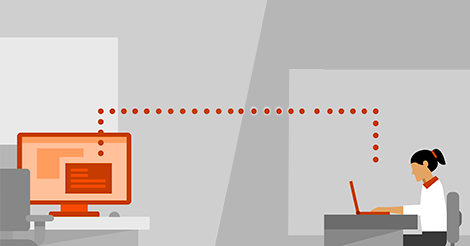 For remote access applications, the ideal latency is less than 100 milliseconds. Any higher latency than 150 milliseconds degrades the experience with slow downloads and uploads, slow mouse clicks, and so on. Fortunately, there are many excellent remote desktop software options available to users. But how should users make their choice? Don't worry, this article will bring you five lowest latency remote desktop software that you can choose according to your needs
Top 5 lowest latency remote desktop software
Remote desktop software, also known as remote access software, allows users to seamlessly connect to and interact with a computer in another location via an intranet or the Internet as if they were directly in front of it. Remote desktop software with high frame rates will provide you with the best experience when connecting to a remote computer. However, trying to find the best free lowest latency remote desktop software is not easy, but don't worry, this article will introduce you to the following 5 software and you can choose the kind that suits you.
Option 1. AnyViewer
AnyViewer deserves to be recommended first. It is a fast and stable, free remote desktop software with the lowest latency. AnyViewer uses advanced and powerful connectivity technology to automatically determine the best server connection for minimal latency and superior real-time responsiveness. The strong technical support behind it ensures superb security for your remote connection. In addition, the user interface is clean and user-friendly, ensuring a seamless experience for you and making connecting to your remote control much easier.
Pros:
Free plans are available for both personal and commercial use.
Supports both attended and unattended remote access.
There is no time or frequency limit.
AnyViewer boasts a host of other great features including one-click control, unattended file transfer, real-time remote sound synchronization, live text chat functionality, iPhone screen mirroring, and multi-monitor support.
Cons:
Mac and Linux systems are not supported.
Step 1. After installing and launching AnyViewer on both of your devices, navigate to "Log in" and click "Sign up".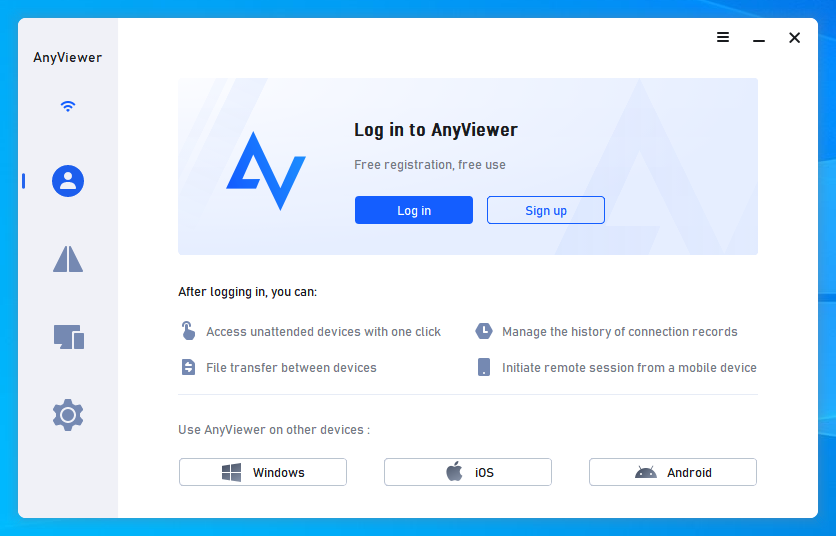 Step 2. Fill in the signup form to create an AnyViewer account and log into this account on all your devices for remote access.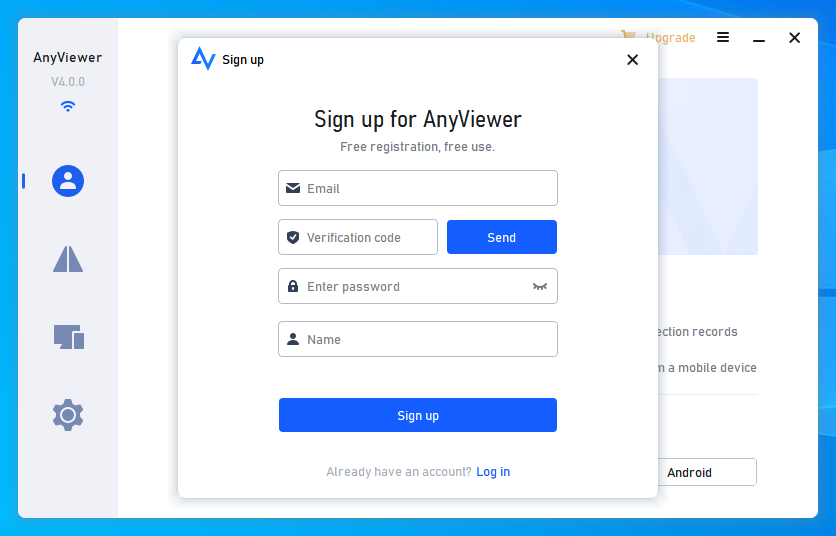 Step 3. After successfully logging into the same account, your device will be automatically assigned to your account species.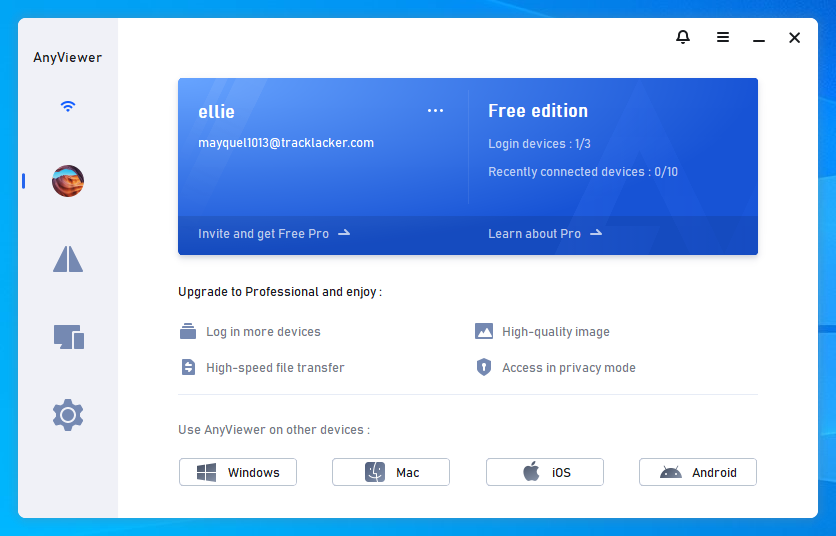 Step 4. Navigate to "Device" and select the device you want to connect to, then click "One-click control" to achieve unattended remote access.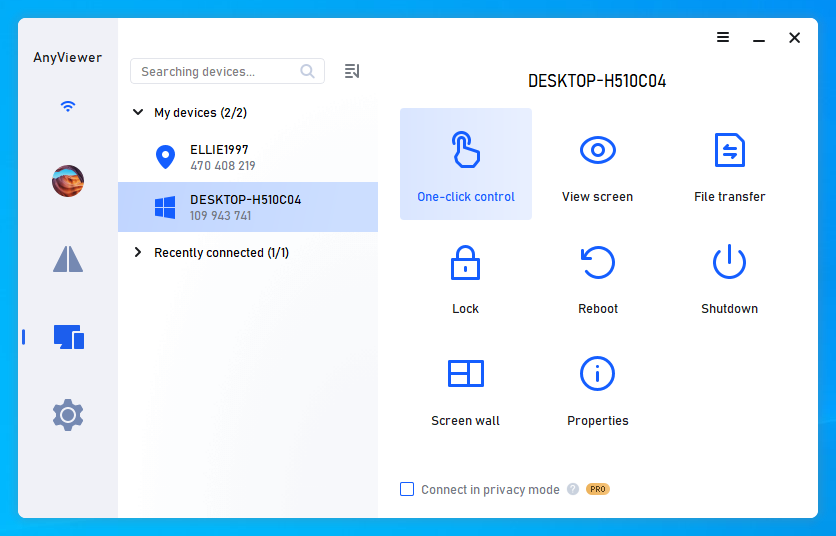 ★Tips: You can upgrade your account to a Professional or Enterprise plan, and you can unlock more benefits:

Ability to control more devices with one-click control.
Enjoy remote access in Privacy Mode.
One computer is capable of controlling an unlimited number of devices simultaneously.
Enjoy file transfer speed.
Create groups for corporations to more efficiently handle huge numbers of devices.
...
Option 2. Windows Remote Desktop
Microsoft Remote Desktop is a great tool to access a remote PC from any location. Users can simply watch the computer screen, manipulate the mouse, and access files and software by using remote desktop technology. It is a function that the Windows operating system comes with. When it does, you can achieve low latency Remote Desktop by making the relevant settings.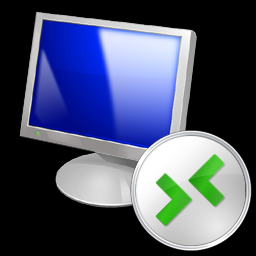 Pros:
It is built into Windows computers and is free to use without downloading.
File transfer and support for copy and paste.
Automatically lock the host during the session to prevent others from peeking.
Cons:
Some Windows versions, such as Windows 11/10 Home Edition, do not support Remote Desktop.
Accessing a computer from an external network requires complex setup and operation.
Useful features such as chat and resolution change are not available during remote sessions.
On the remote computer:
Step 1. Go to "Settings"> "System"> "Remote Desktop" and turn on the "Enable Remote Desktop" switch.
Step 2. Select "Control Panel"> "System and Security"> "System" and under the System section, click "Remote Settings".
On the local computer:
Step 1. Press the "Win+R" at the same time, and type "mstsc" in the Run box to open the Remote Desktop connection.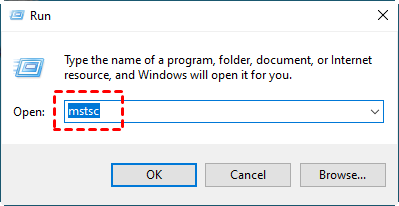 Step 2. Click "Show Options" enter the IP of the target PC and click "Connect". Then follow the prompts to complete the remote access.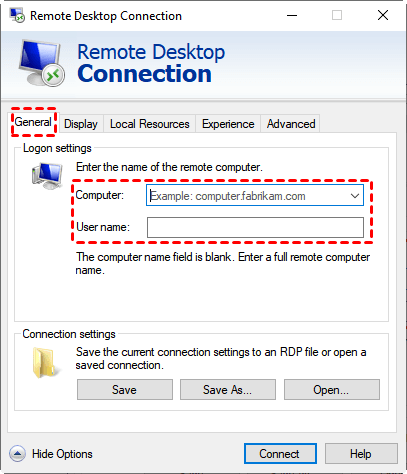 Option 3. TeamViewer
TeamViewer is a remote desktop software that enables users to remotely access and control computers and other devices with an automatic resolution scaling feature that allows you to connect to a remote computer in ultra-high resolution. It allows adjustments to be made to fit the PC's display.
Pros:
Support for file transfer.
Provide cross-platform IT support or global remote access for enterprise IT services.
It supports multiple monitors.
Cons:
Commercial use is expensive.
There is no unsubscribe from self-service.
May incorrectly assume that you are using it for commercial purposes.
Users are always experiencing problems such as unstable connections and TeamViewer sound not working.
Step 1. Download and install TeamViewer on your device and select the purpose for which you are downloading the software (business or personal). In this article, we will use the personal user version as an example.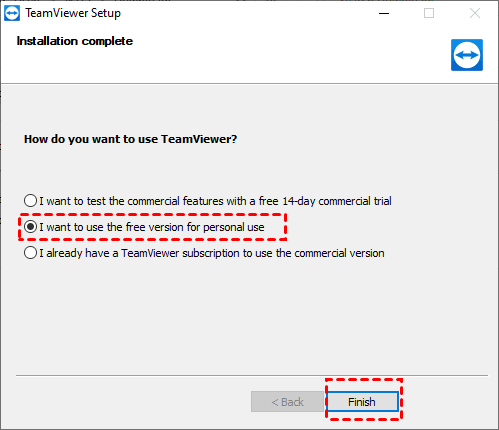 Step 2. After logging in to your account, click "Remote Control" on the left side of the main interface of TeamViewer User on the client computer, enter the host ID under "Partner ID" and click "Connect" to achieve remote access.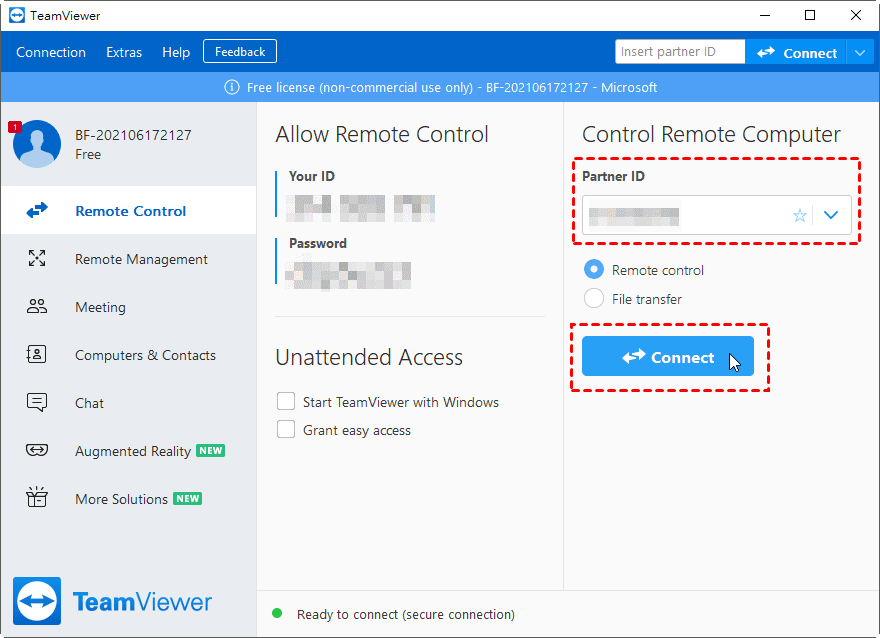 Option 4. Splashtop
Splashtop is a software solution for remote access and remote help that provides a seamless remote desktop connection experience. It provides fast, secure remote access to high-end workstations with high frames.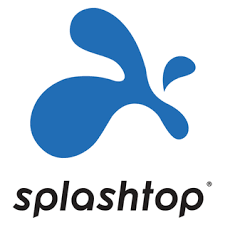 Pros:
Fast connection speeds.
Supports file transfer and multi-monitor display.
Supports multiple operating systems.
Cons:
No free plans are available.
Complicated to set up and operate.
Too expensive for advanced features.
Step 1. Download and install Splashtop on your device, then sign in.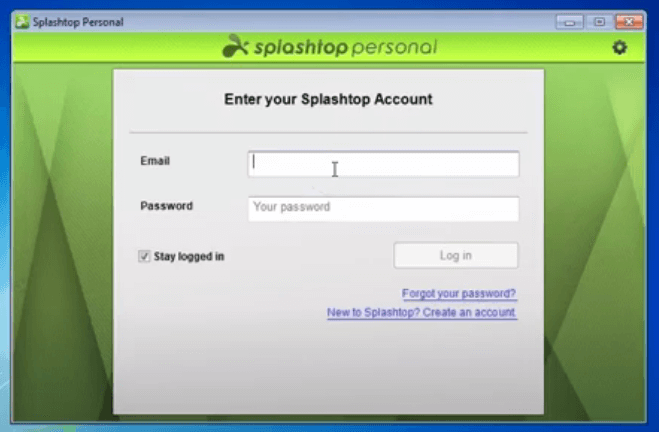 Step 2. After successfully logging in, you will see other devices that also have Splashtop installed. To successfully connect to the remote device, click "Connect".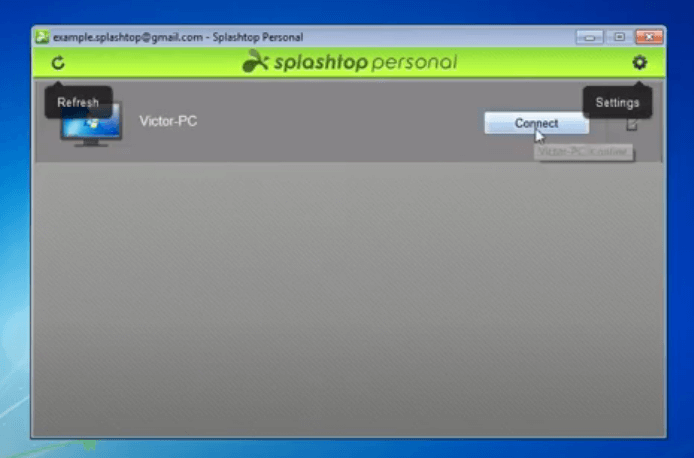 Option 5. AnyDesk
AnyDesk is a free remote access application for personal use, rich in features and available on multiple platforms. Provides users with a low-latency connection and supports the high screen resolution they require.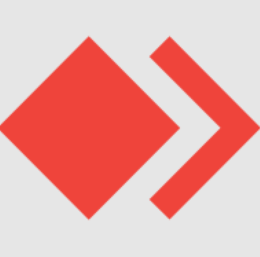 Pros:
You can save connection shortcuts for easy access.
Free for personal use.
Supports file transfer via copy and paste or file manager.
Cons:
Connection time is limited.
Slow connection speed.
Users may experience issues such as inconsistent screen resolution and AnyDesk sound not working.
Step 1. Download, install, and launch AnyDesk on your devices.
Step 2. On the controller device, enter the connection password of the target device you want to connect and click "Connect".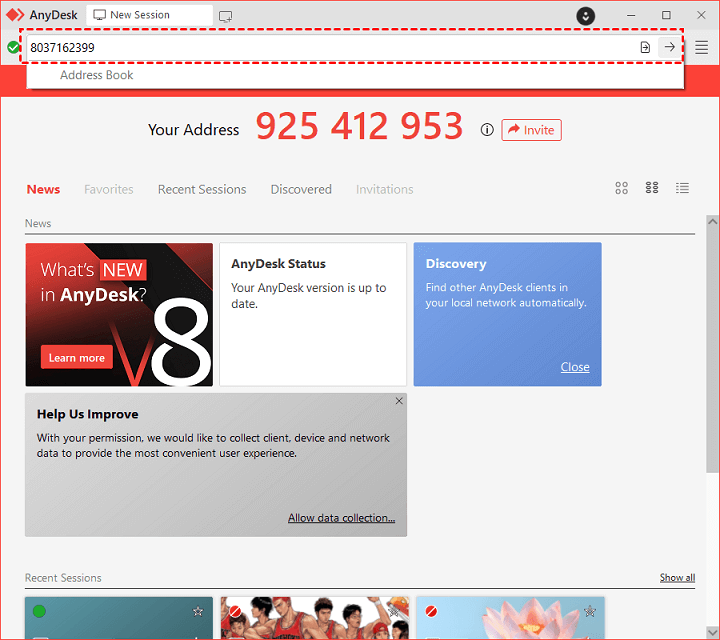 Step 3. On the to-be-accessed computer, allow the remote control to connect successfully and be able to access and control the computer.
Conclusion
By now, you've likely identified thelowest latency remote desktop software. Through the comparisons made in this article, it becomes evident that although the latter software may claim a relatively low latency rate, it is significantly expensive and lacks full-featured functionality. In the grand scheme, if your aim is to discover the finest free remote desktop software with minimal latency, AnyViewer emerges as the ideal choice. Not only does it provide free plans suitable for both personal and commercial purposes, but it also delivers an array of comprehensive features for its users. AnyViewer takes the crown as the top free remote desktop software with the lowest latency—waste no time, download it, and embark on your seamless journey!