Does LogMeIn have audio?
I have no sound from my LogMeIn remote control desktop. I checked the settings and volume on the host. Is there anyone who knows how to repair the sound?
- Question from GoTo Community
The answer is yes, LogMeIn supports audio functionality. LogMeIn allows you to remotely access your work computer from home or offsite. And you can synchronize the sound of the remote computer at the same time. However, many users will have problems with the LogMeIn sound not working. In this article, we will take LogMeIn Pro as an example for you to solve the problem of LogMeIn remote sound not working.
How to fix the LogMeIn sound not working
Have you been suffering from LogMeIn sound not working problem for a long time? Don't worry, you will get the solution next.
Solution 1. Checking Windows system settings
To use the audio features, you must ensure that the Windows system settings are configured correctly. You can check and modify them according to the following steps.
Step 1. Navigate to "Settings" from the "Start" menu.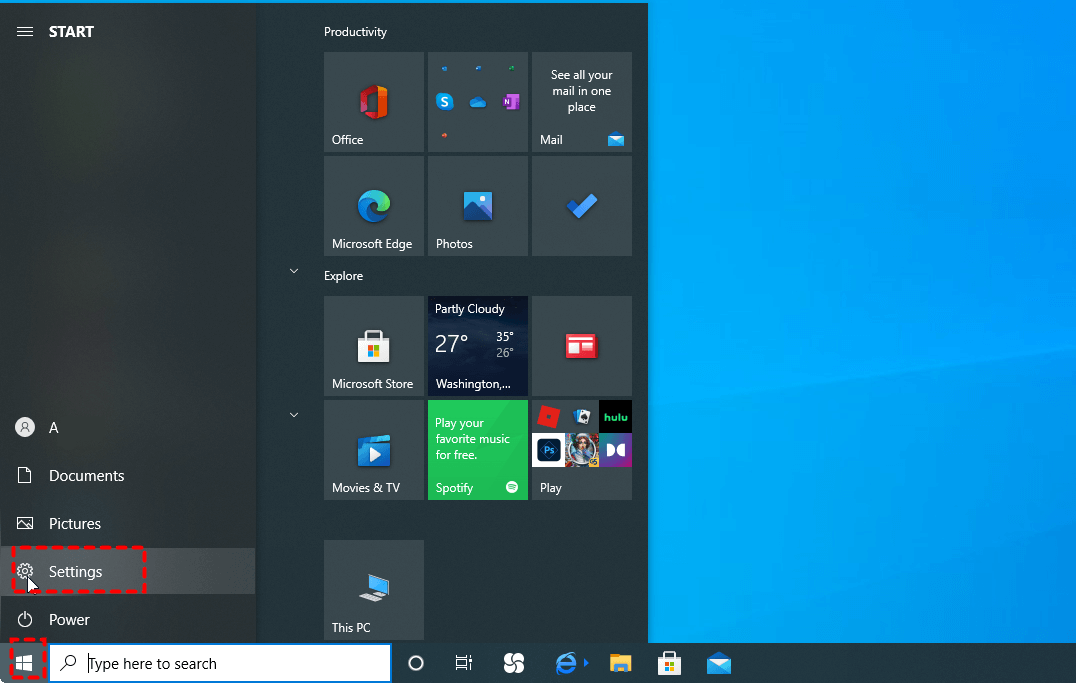 Step 2. In "Settings", find the "System" option.
Step 3. Select "Sound" and then under "Related Settings" on the right, select "Sound Control Panel".
Step 4. Under the "Playback" tab in the Sound Control Panel, make sure that the desired audio output device is set to default by clicking "Set Defaults".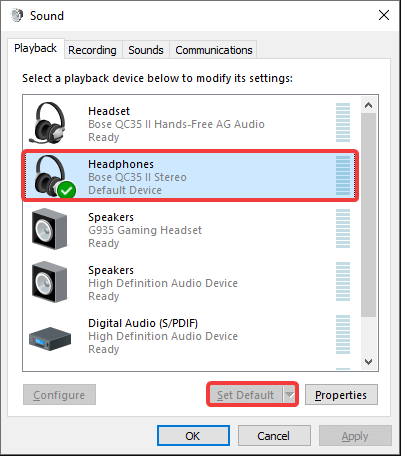 Solution 2. Troubleshooting Speakers
You need to check your speaker settings. This is also probably going to be a cause of the sound over LogMeIn not working.
Step 1. Locate the "Settings" option in the "Start" menu.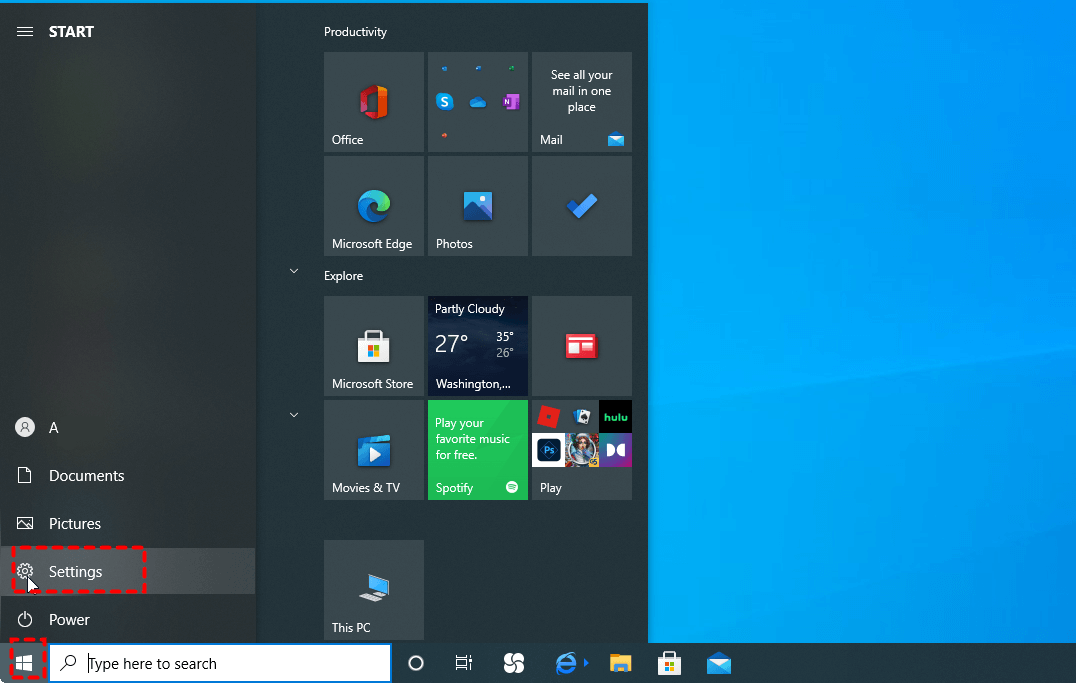 Step 2. Go to "Settings" and click on "System" Options.
Step 3. Select "Sound" and check if the output device is the "Speakers" and check the "Master volume".
Step 4. If there is no problem with step 3, you can click on "Troubleshoot" to check for errors.
Solution 3. Checking the application version
There is also a possibility that your version of LogMeIn has not been updated. To check and update, please adhere to the instructions below.
Step 1. Launch LogMeIn on your device and click on the "LogMeIn Control Panel" and select "About".
Step 2. Then click "Check for Updates" to check and follow the prompts.
Solution 4. Reinstall LogMeIn
If none of the above solutions work, then you can re-download and install LogMeIn to try to eliminate the error.
Step 1. Search for "Applications and Features" in the "Start" menu.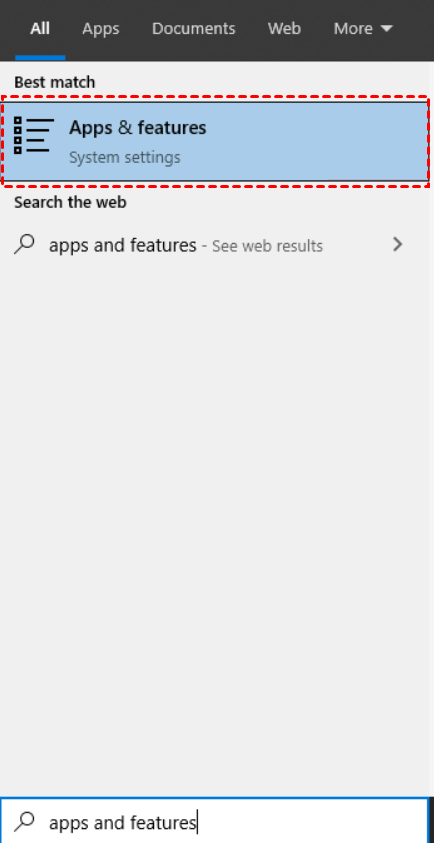 Step 2. Find LogMeIn in the list and click on it. Then, go ahead and click on the "Uninstall" option to start the removal process.
Bonus tip: The best free LogMeIn alternative without sound problem
Did the above methods help you to solve the LogMeIn sound not working problem? For a LogMeIn alternative without sound problems, AnyViewer is highly recommended. AnyViewer is a free remote desktop software that is loved by a wide range of users for its all-in-one functionality and reliable sound features. If you need real-time audio communication during remote desktop, then it will be perfect for you.
On top of that, the free version of AnyViewer is available for both personal and commercial use. Even the free version has very powerful features, including file transfer, multi-monitor setup support, live chat function, and so on. However, LogMeIn does not offer a free version.
To get started, follow the steps below:
Step 1. Install AnyViewer on all of your devices.
Step 2. Once installed, launch it on your device, then register and "Log in".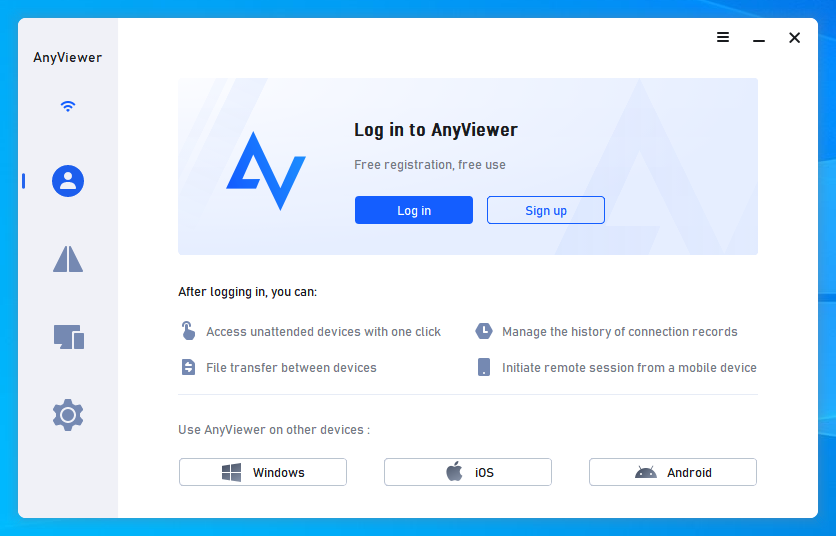 Step 3. After completing the sign-up form, log into the same account on both of your devices.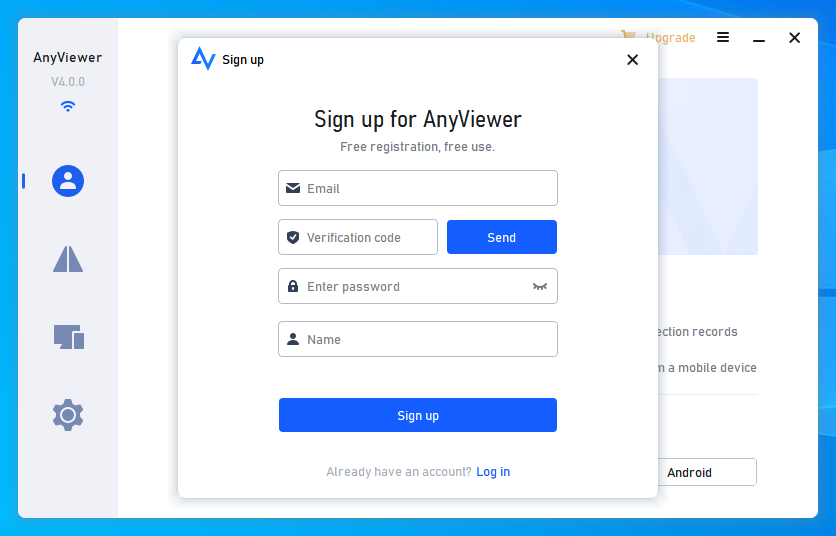 Step 4. On your local device, navigate to "Devices", select the target device you want to connect to, and click "One-click control" to initiate the unattended remote access.
Step 5. To activate remote sound, make sure that sound is activated in the toolbar.

★Tips: To gain more benefits, you should upgrade your account to a professional or enterprise plan:

Control more devices with one click.
One computer can control wireless devices at the same time.
Enjoy faster and more efficient file transfer speeds.
More secure access in privacy mode.
Create groups to manage large numbers of devices more efficiently.
Enjoy higher-quality images.
...
Conclusion
This article provides four solutions to fix the LogMeIn sound not working problem. Also, AnyViewer is recommended as the perfect LogMeIn alternative without any sound issues. With AnyViewer users can have a fast and seamless remote working experience. Hurry up and use this great free assistant!