The issue: LogMeIn not working
Hi. I have many Windows computers in my office for remote support. Today I want to control one of the computers via LogMeIn remotely, but the connection fails. Why isn't LogMeIn working? How can I fix LogMeIn not working? Thanks for any advice."
- Question from a user
LogMeIn is a useful remote access tool for sharing your computer remotely with others to perform remote control, transfer files, and more. However, if you experience any connection troubles or display issues with LogMeIn, it's possible that your firewall, proxy, or display settings are incorrect, or that the app may not be functioning at all. But don't worry. We've compiled a complete LogMeIn troubleshooting guide to assist you in resolving LogMeIn connection and display issues.
How to fix LogMeIn connection failed [3 solutions]
If you are facing LogMeIn connection failed or LogMeIn stuck on connecting, try the following ways to resolve the problem.
Solution 1. Allow LogMeIn in the Windows Firewall
Because the Windows Firewall might sometimes interfere with establishing a LogMeIn remote connection, you need to allow LogMeIn through Windows Firewall.
Step 1. Open Control Panel and navigate to System and Security > Windows Defender Firewall. Select Allow an app or feature through Windows Defender Firewall in the left pane.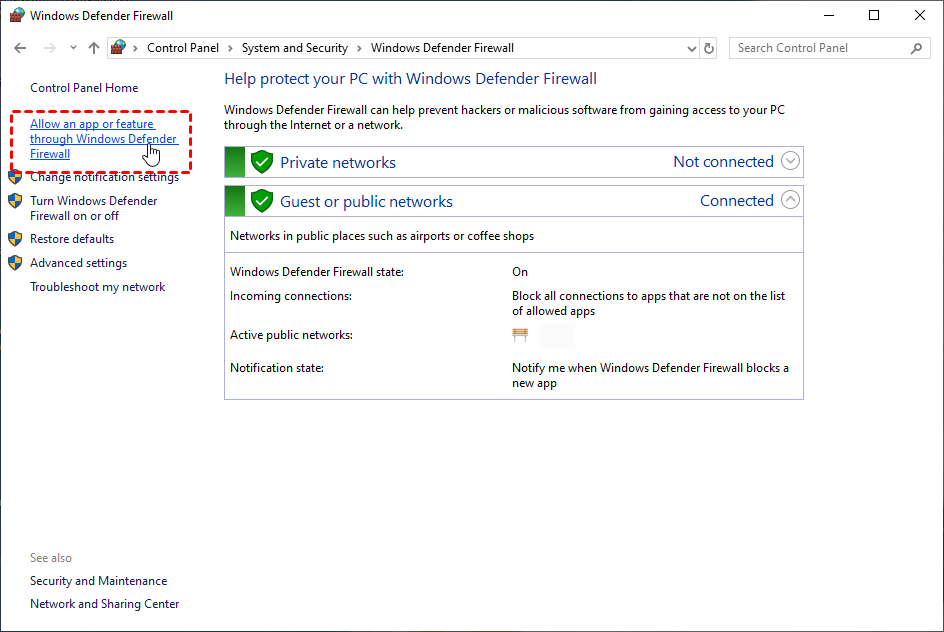 Step 2. Click Change settings. Check the LogMeIn check-boxes and click OK.
Solution 2. Configure the proxy settings
If your proxy is not set up to function with the host software, you might experience connection problems. See how to change the proxy settings below.
Step 1. Press Win + R, input "inetcpl.cpl", and press OK.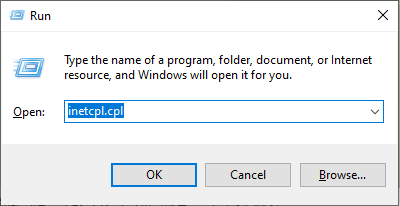 Step 2. Click the Connections tab, and select LAN settings.
Step 3. Uncheck Automatically detect settings. Check Use automatic configuration script and enter your IP address. Then click OK.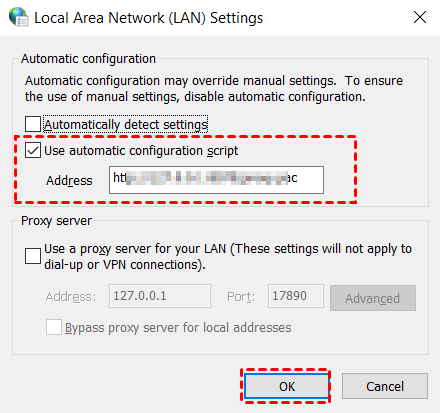 Solution 3. Flush DNS
Sometimes LogMeIn not working because the corrupted DNS. Follow the next steps to flush the DNS cache.
Step 1. Press Win + R, enter "cmd" and press OK.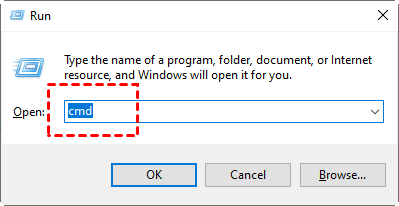 Step 2. Enter the below commands one by one.
ipconfig/release
ipconfig/renew
ipconfig/flushdns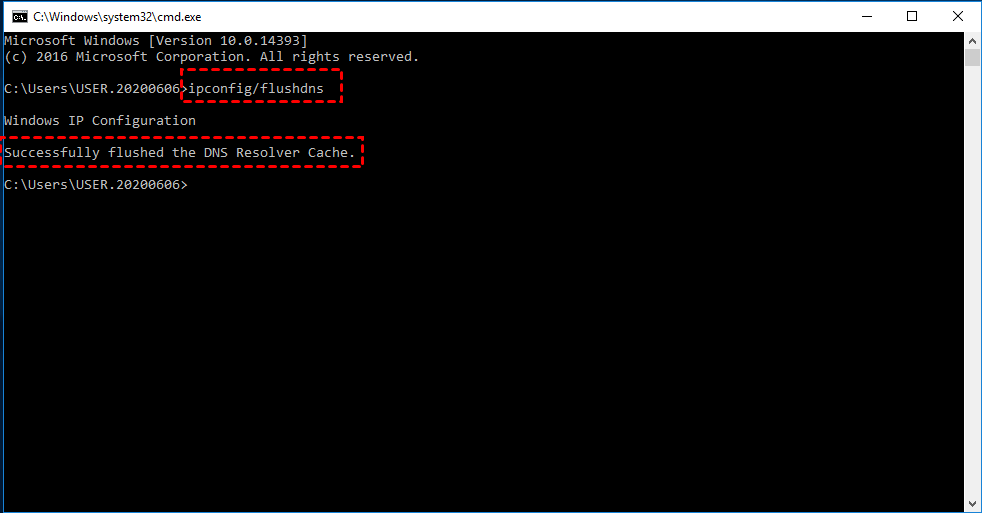 How to fix LogMeIn display issues [2 solutions]
Here are the solutions for display problems like LogMeIn blank screen not working.
Solution 1. Deactivate the display accelerator
One of the common causes for LogMeIn display issues is the display accelerator issues. You can disable the display accelerator in LogMeIn Control Panel.
Step 1. Select the up arrow, right-click the icon in the Windows system tray, and click LogMeIn Control Panel.
Step 2. Go to the Options section and click Preferences.
Step 3. Uncheck Use display accelerator and click OK.
Solution 2. Check the screen recording location
An invalid screen recording can also result in LogMeIn display issues. Follow the next steps to change the related settings.
Step 1. Open the LogMeIn Control Panel, go to the Options section, and click Preferences.
Step 2. Go to the Advanced tab. In Screen Recording settings, choose a location to store the video files or disable the Record remote control sessions option. Then click OK.
Bonus tip: The best LogMeIn alternative you can rely on
LogMeIn usually has a high score on popular review sites. However, its prices keep scaling up while remote control errors also increase. Many long-time users are starting to look for a change. There are many great LogMeIn alternatives with fancy features at a lower and more reasonable price. For example, the best remote desktop software AnyViewer is an excellent program worth trying.
Highlights of AnyViewer:
►Error-free. AnyViewer is developed by a strong technical team devoted to ensuring you a fast, safe, and stable remote connection without errors.
►Safe. AnyViewer uses end-to-end encryption via strong 256-Bit Elliptic Curve Cryptography (ECC) algorithm to keep your data secure.
►Free version. AnyViewer offers a completely free version. Several free features include unattended remote access, remote desktop file transfer, multiple remote sessions, multi-monitor navigation, instant chat, and more.
AnyViewer is relatively easy to use. Download it on your computer, create an account, and start a remote session with one click.
Step 1. Click Sign up to create a new account on the host server, then log in.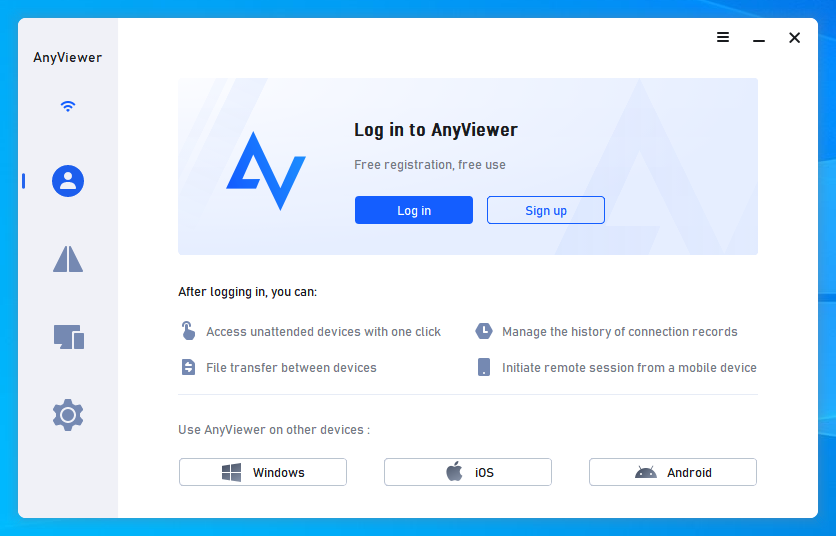 Step 2. On the client computer, sign in using the same account you used on the host computer.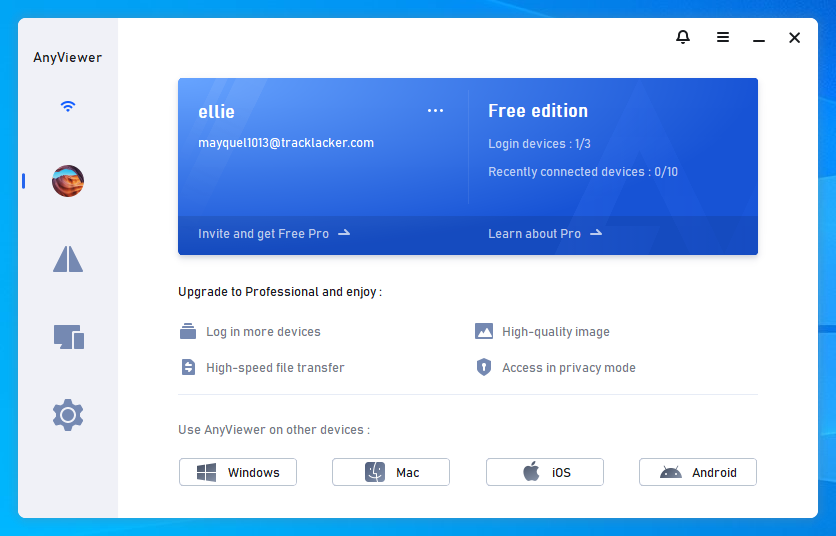 Step 3. Go to the Device interface to view the list of your assigned devices. Select the device you want to connect to and click One-click control after then.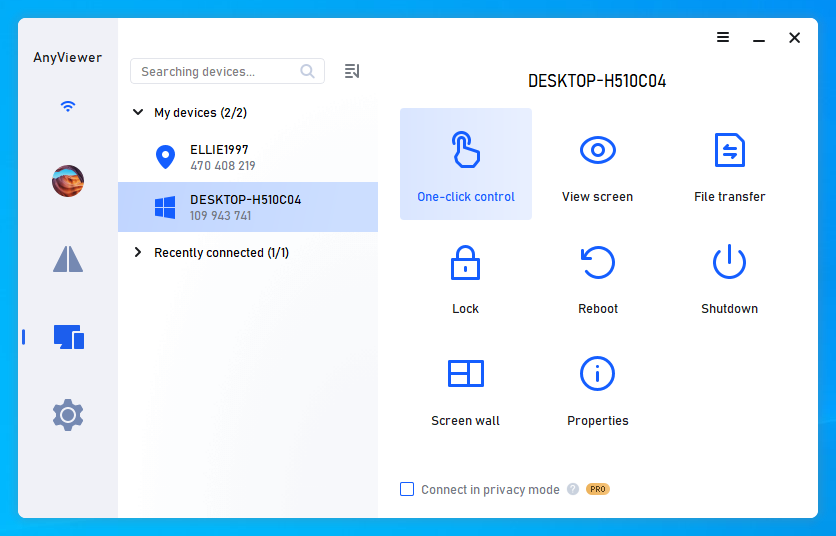 Notes:✎...We recommend upgrading your account if you have over two remote computers. AnyViewer offers cost-effective business memberships, and you can enjoy more advanced rights at an affordable cost.

Assign up to 100 devices for one-click control.
Establish more concurrent sessions.
Create a connection in privacy mode to blacken the screen and disable the keyboard & mouse of the host PC.
Enjoy high-quality image performance.
Final words
That's all for LogMeIn not working. We offered several methods to fix LogMeIn connection and display errors. If you frequently encounter LogMeIn issues, we recommend considering a reliable remote access software. AnyViewer is the best choice for safe and stable remote access without errors.