Is pcAnywhere still available?
If you are a former pcAnywhere user or you were a fan of pcAnywhere, you may wonder if is pcAnywhere still available? I'm sorry to say the answer to this question is No! pcAnywhere is a remote access software that allows a user to get remote access to a PC. However, In January 2012, the maker of pcAnywhere, Symantec announced a security flaw and advised the user to stop using the software until the problems were addressed. In May 2014, Symantec declared the end of pcAnywhere. From then on, pcAnywhere is not available anymore.
Three free alternatives to pcAnywhere
After knowing the answer to the question "Is pcAnywhere still available?", many users are seeking free pcAnywhere alternatives. Here in this part, we'll introduce 3 alternatives for you. Keep reading!
Remote Desktop-- Get remote access on the same network
Remote Desktop is a Windows built-in feature that allows us to remotely control a PC if 2 PCs are within LAN or WiFi, which can be a useful pcAnywhere alternative. Here are the concrete steps of Remote Desktop.
✎Pay attention:
☞ If 2 PCs are not on the same LAN, you need to perform port forwarding.
☞ The host computer is running Windows 11/10/8.1 Enterprise/Pro Edition or Windows 7 Pro, Enterprise, Ultimate, and Windows Server after Windows Server 2008.
Step 1. Enable the Remote Desktop on the remote PC. Press Win + R, input "sysdm.cpl" and click the "Enter" key.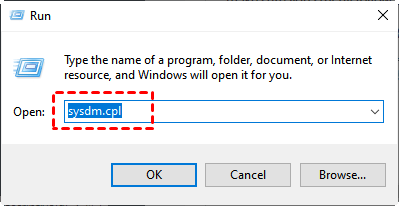 Step 2. Go to the Remote tab, and ensure that "Allow remote connections to this computer" is checked. And then click on "OK".
Step 3. On the local PC, search "remote desktop connection" in the search box and double click to open it.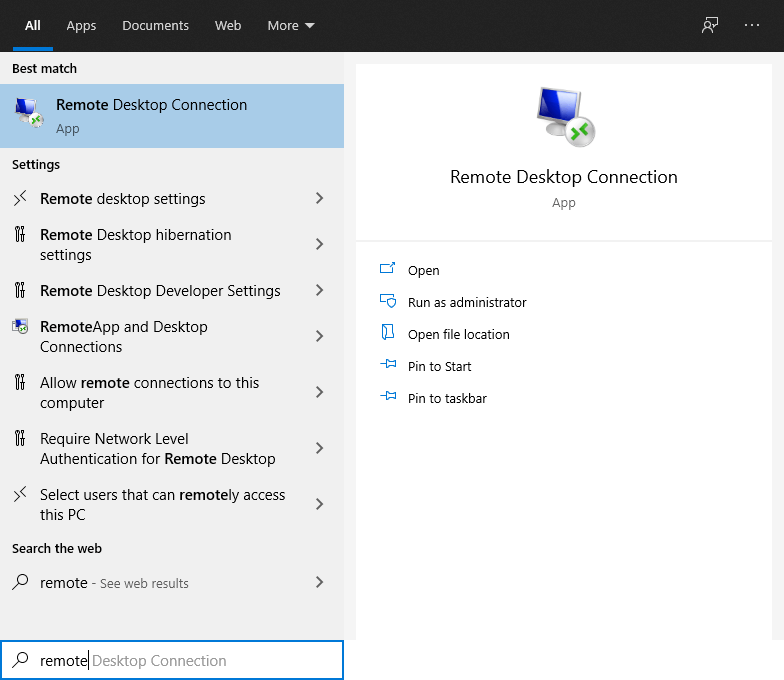 Step 4. Enter the IP address or PC name of the remote PC and then click on "Connect".
Step 5. Then, input the password and the username of the host PC. Finally, the remote connections will be established successfully.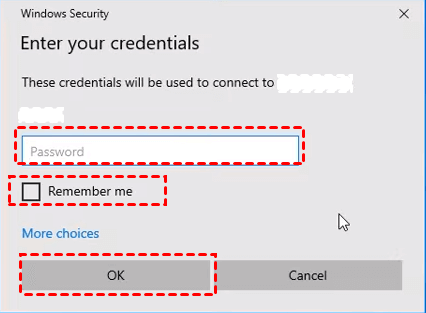 Chrome Remote Desktop-- Get remote access in the browser
Chrome Remote Desktop, a free remote access tool, is usually shown as a Chrome extension, which can be seen as a pcAnywhere alternative to access or control another PC from different operating systems.
Step 1. On the host PC, open the Chrome Remote Desktop download page. Click on "Remote Support" and then click the blue download button.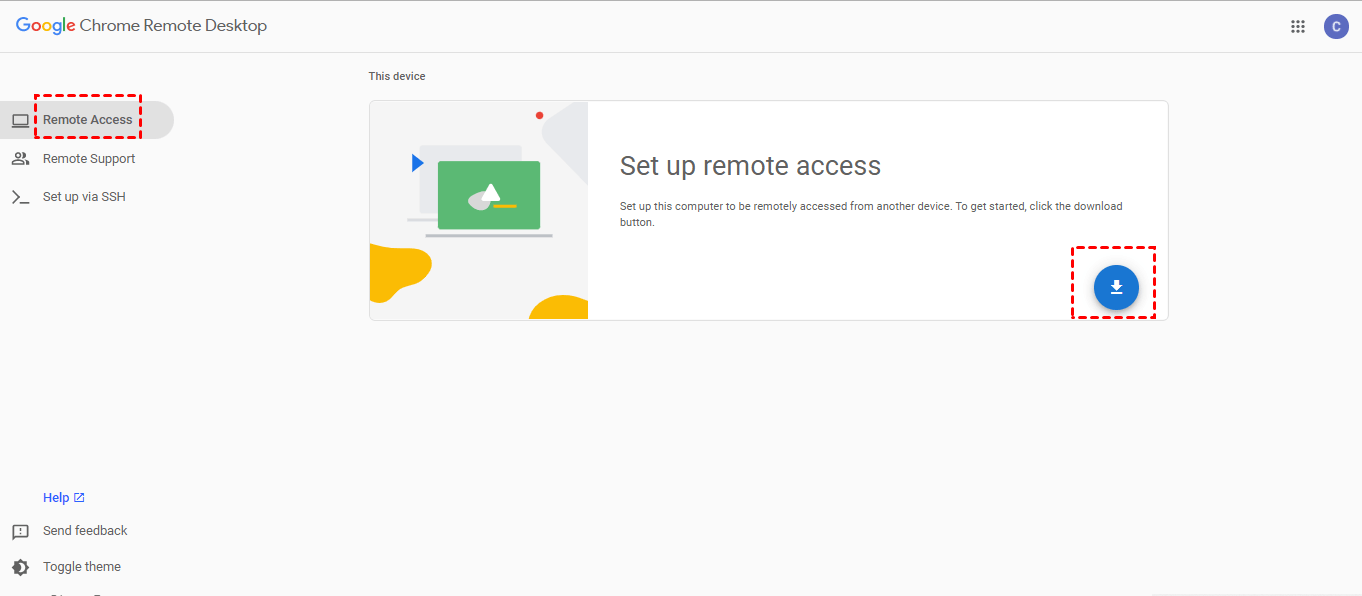 Step 2. After that, click on "Add to Chrome" and "Accept & Install" to install it. Finally, enter a name and click on "Next".

Step 3. Choose a PIN with at least 6 numbers, and then enter it twice to start the program.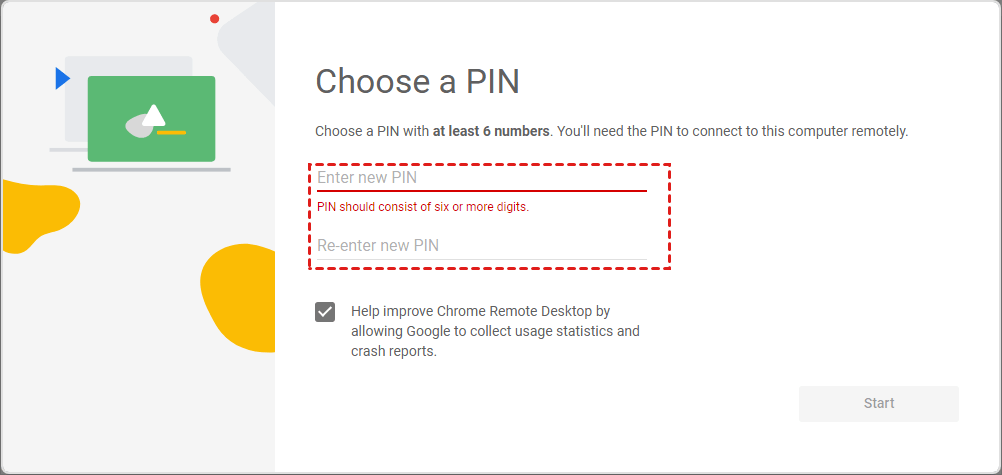 Step 4. On the local PC, open the Chrome browser and navigate here. Then log in to the same Google account. Once logged in, you can see the available computers.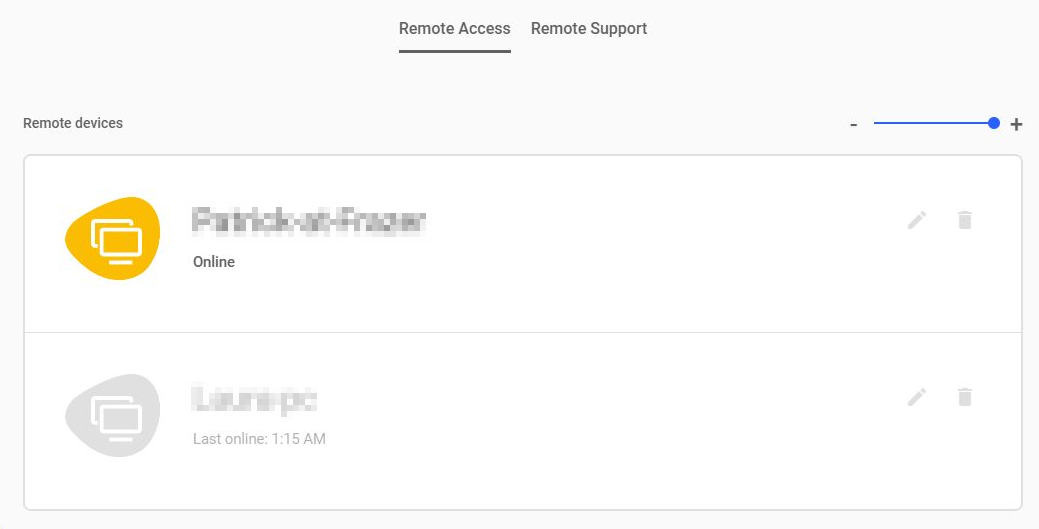 Step 5. Click on the computer set up previously, and enter its PIN. Then you could start your remote control.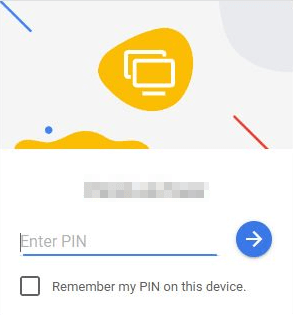 Note: Chrome Remote Desktop must be run or downloaded in Chrome browser.
[Recommended] AnyViewer--- Realize remote access without the limitation
Although Chrome Remote Desktop and Remote Desktop allow us to access or control a PC remotely, there's no denying that 2 devices must be on the same network with Remote Desktop and with Chrome Remote Desktop, we may run into some problems like Chrome Remote Desktop shows last online. To avoid these limitations and problems, here we recommend a professional and free remote access software-- AnyViewer.
Without the limitation of the same LAN and Chrome browser, AnyViewer truly helps you realize remote access anywhere and anytime. You can enjoy fast connection speed, low latency and realize the remote connection with one click. Moreover, by downloading AnyViewer iOS edition from Apple Store, you can control your PC with iPhone.
Step 1. Download and install AnyViewer. Go to Log in, and then click Sign up.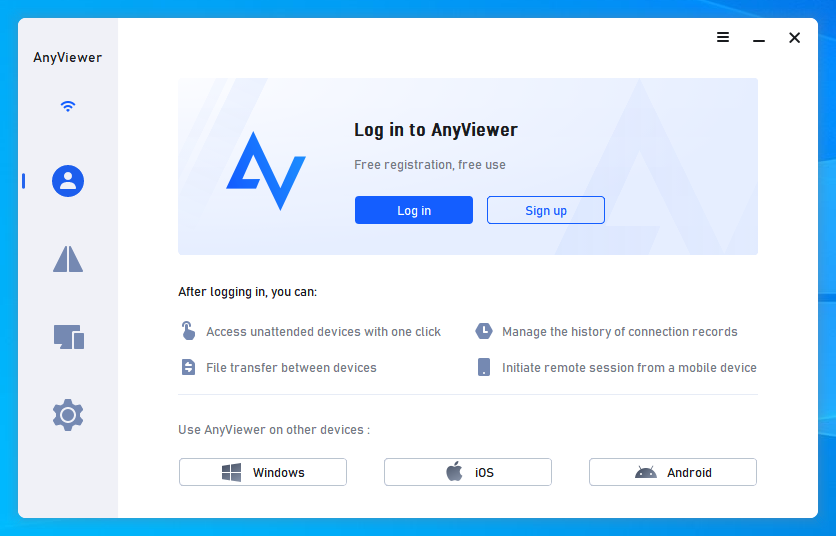 Step 2. Fill in the signup information. Then you can see you successfully logged in to AnyViewer. Your device will automatically be assigned to the account you've logged in to.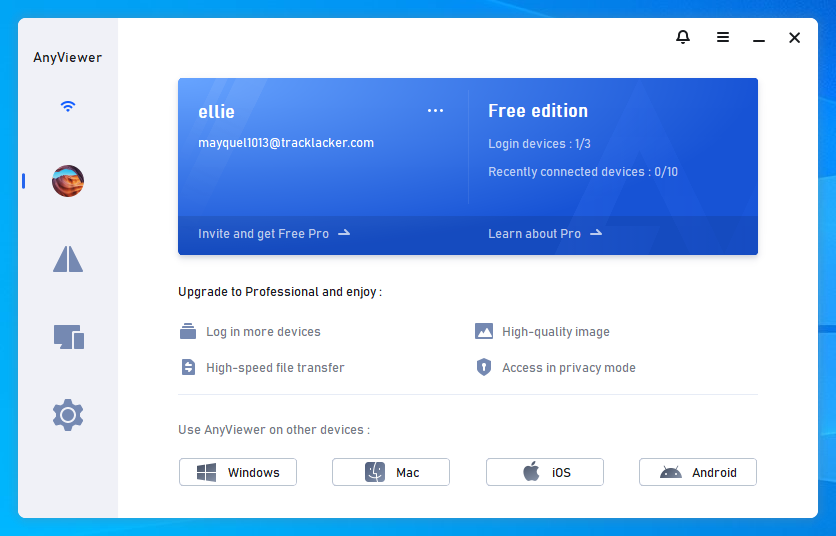 Step 4. Log in to the same AnyViewer account on the two devices, then you can achieve a direct connection by clicking One-click control.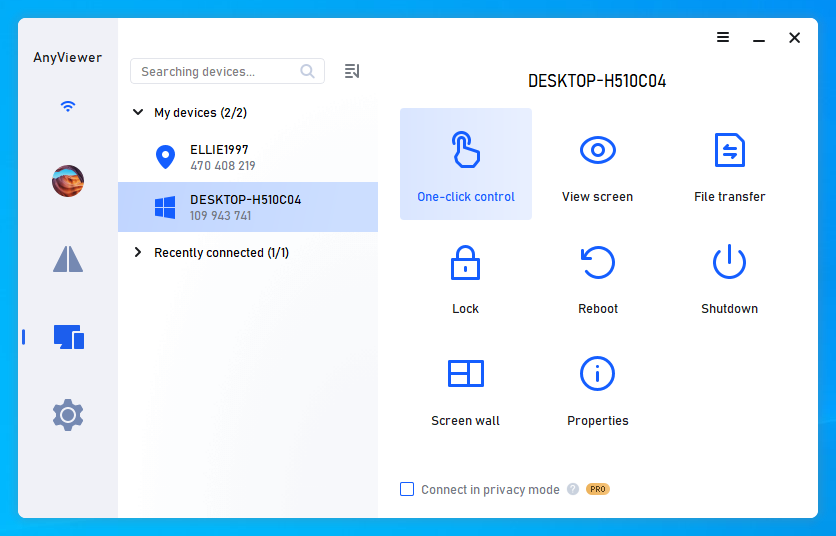 Note: To access the remote computer in privacy mode (the screen of the remote PC will be black and the keyboard & mouse of the remote PC will be disabled), you need to upgrade to an advanced plan.
Conclusion
Is pcAnywhere still available? From the explanation in this post, we can know the answer is No. However, we can resort to some free pcAnywhere alternatives, such as Remote Desktop, Chrome Remote Desktop and so on. If you desire to possess a less-limited remote access tool, AnyViewer can be the best choice for you.