Why can't I connect to GoToMyPC?
Hi. For remote support, I'm running a lot of PCs. When I tried to connect to one of the machines using GoToMyPC today, the screen stayed on GoToMyPC waiting for host computer to connect. After a lengthy delay, it informed me that the connection could not be established. Any suggestions?"
- Question from a user

GoToMyPC is a simple and secure remote access solution that allows you to log into your remote computer from any network-connected device. A GoToMyPC connection, however, may fail due to several problems. Possible causes of these connection issues include an unstable Internet connection, firewall settings, or security software that keeps blocking GoToMyPC. Check the troubleshooting suggestions below if you get a connection issue.
How to fix GoToMyPC waiting for host computer to connect [6 solutions]
Usually, if GoToMyPC cannot connect to the host computer, your host machine is the problem. The issue can be solved using the following six different methods. You need to be physically present at your host computer for some of the ways.
Solution 1. Restart the host computer
Rebooting your host computer can solve a variety of problems. If you are not close to your host computer, you might need to contact someone by phone or email to reboot it.
Go to the Start menu, click the Power button, and select Restart.
If your have the admin rights of the host computer, and both the host and client are connected in the same network, you can remotely restart your device via CMD.
Step 1. On the client PC, press Win + R, input "cmd" and click OK.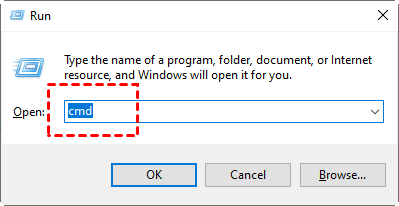 Step 2. Run the command "shutdown /i". Then you can see a remote shutdown dialog.
Step 3. Click the Add option and enter the host computer name or IP address, then click OK.
Step 4. Select Restart and click OK to restart your host computer.
Solution 2. Check the Internet connection
It may be an Internet problem if GoToMyPC stuck on waiting for host computer to connect. We recommend checking the Internet connection on your host computer.
Step 1. Press Win + R, input "cmd" and click OK.
Step 2. Enter the command "ping -t 8.8.8.8" to check the time value. Your Internet connection needs support if the data show large swings.
Step 3. If you're experiencing problems with your Internet, shut down your computer, unplug your router or modem, wait 30 seconds, then replug it.
Step 4. Restart your computer, log back into the router and modem, and try again.
Solution 3. Allow GoToMyPC in Windows Firewall
The Windows Firewall may prevent GoToMyPC from connecting successfully. You need to make sure Firewall allows GoToMyPC full access to the Internet.
Step 1. Go to System and Security > Windows Defender Firewall in Control Panel. Select Allow an app or feature through Windows Defender Firewall.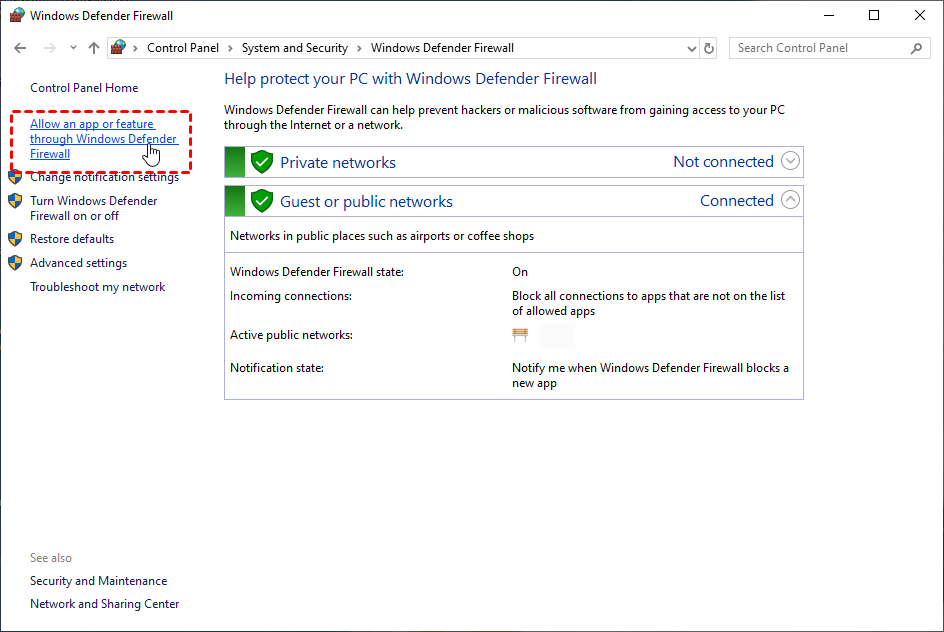 Step 2. Click Change settings, and check GoToMyPC.
Solution 4. Run the GoToMyPC Connection Wizard
When GoToMyPC cannot connect to the servers. The Connection Wizard can help you find and save the best connection settings in our data servers, which will help you fix this problem and boost performance.
Step 1. Download and launch the Connection Wizard from GoToMyPC official website.
Step 2. Select Run the Connection Wizard and click OK in the following window.
Step 3. Click Next after the Wizard has finished testing connectivity.
Step 4. The Wizard will let you know the outcomes when it is finished. If you require additional help, select I still have problems or select Finish to end the process.
Solution 5. Disable the third-party antivirus software
To disable protection, open the antivirus program, click the appropriate icon on the left, then choose the shield settings tab.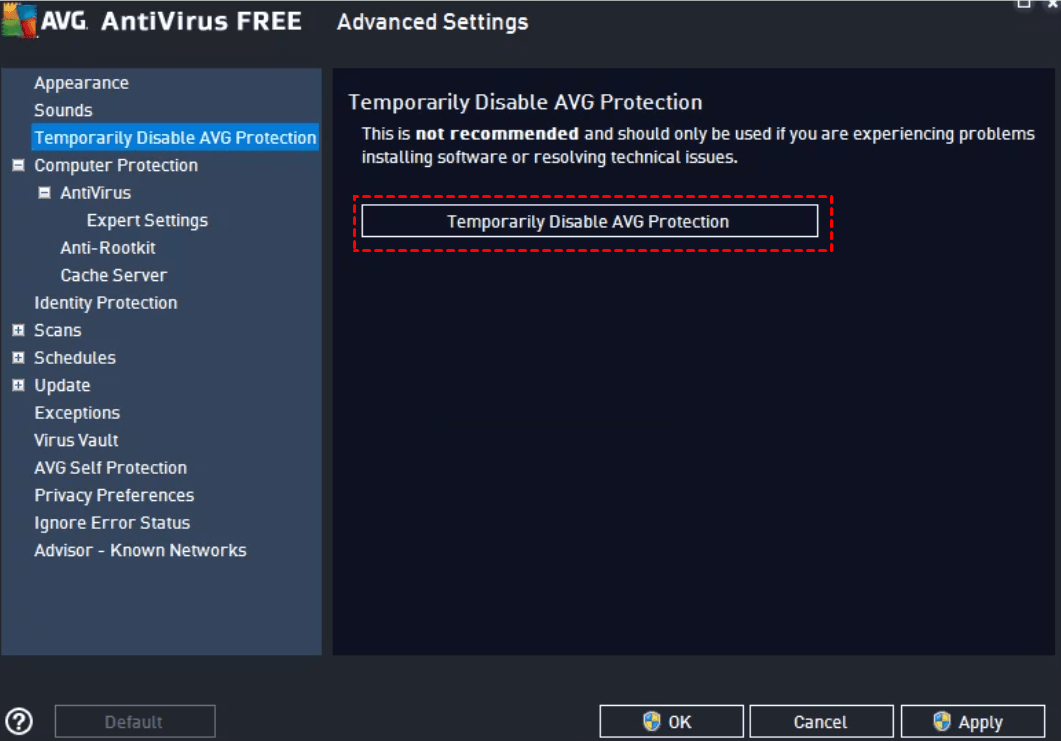 Solution 6. Try to establish the remote connection via another software
If all the methods above cannot solve your problem, we recommend using a GoToMyPC alternative that allows you to remote into another computer without errors.
There are many remote access software on the market, AnyViewer is definitely worth trying due to its easy operation, high-level security, error-free connections, and considerate free features.
Using AnyViewer, you can establish a safe and stable remote connection in seconds with one click. Additionally features available for free are remote desktop file transfer, current sessions, multiple monitor support, and more.
Download AnyViewer on your computers then you can use it with simple steps.
Step 1. Launch AnyViewer on the host device, create an account by clicking Sign up, and log in.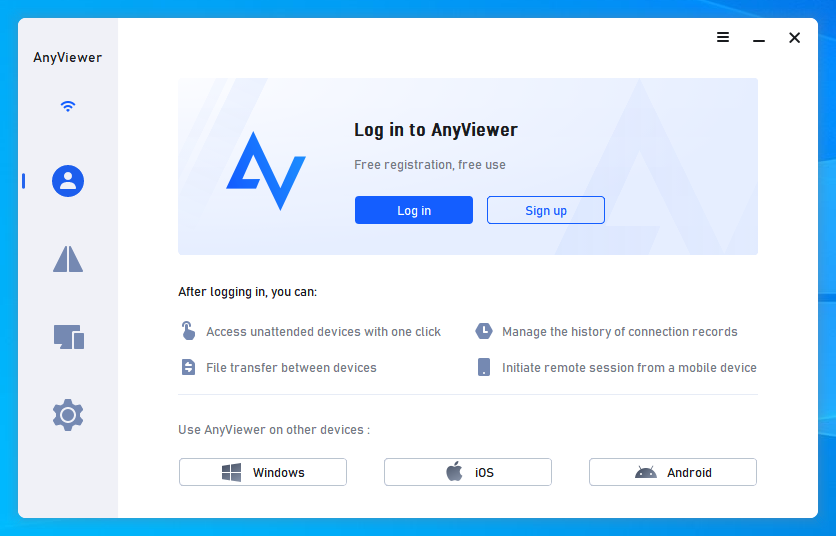 Step 2. Log into AnyViewer on the client device using the same login information as the host.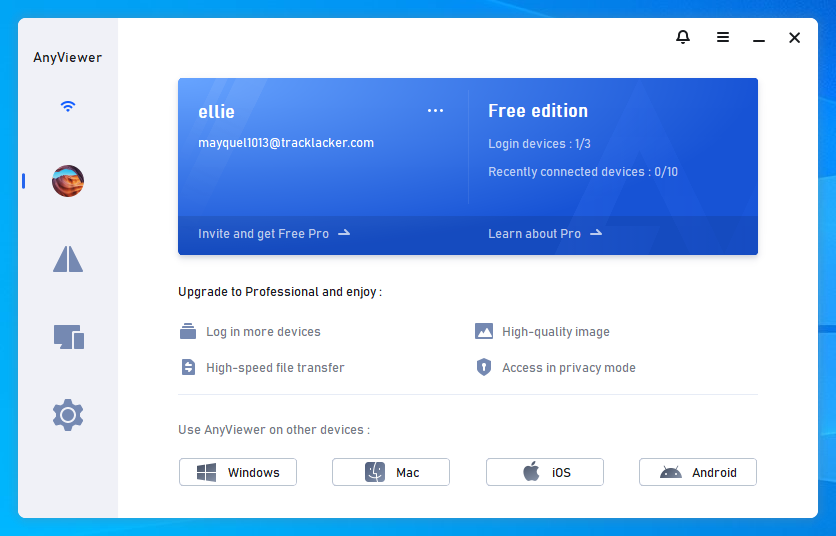 Step 3. Go to the Device interface to get a list of your assigned devices. Then, select the remote device to which you want to connect, and then select One-click control.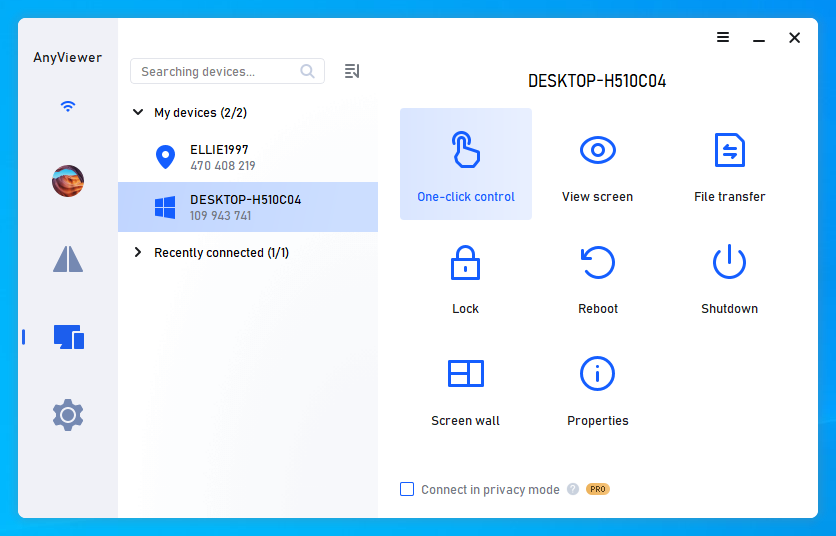 Tips:
If you have more than two remote PCs, we suggest
upgrading your account
. After that, for a modest fee, you can connect to up to 10 devices at once and use up to 100 unattended devices.
Final words
This post offered six methods to fix GoToMyPCwaiting for host computer to connect. We discussed how to resolve the connection error by improving the Internet condition, changing the Firewall settings, running the Connection Wizard, and using an reliable alternative. The most effective way to fix this problem is by using the GoToMyPC alternative AnyViewer without errors.