GoToMyPC: Remote keyboard not working
When I access my client's system remotely, I encounter an issue where typing numbers results in the input of special characters. This problem has occurred multiple times, and I find myself repeatedly requesting the client to reboot their computer in order for me to proceed with my work. It's quite frustrating, and I'm worried about the potential loss of this client. I would greatly appreciate any advice or suggestions from all of you."
- Question from Reddit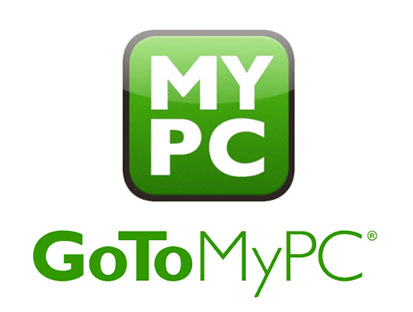 How to GoToMyPC keyboard not working on Windows & Mac
If you're looking for a convenient and secure remote connectivity solution, GoToMyPC is a reliable option that enables you to connect to your device from any internet-connected device. However, like any commonly used software, it can encounter various issues, including keyboard problems. Fortunately, there are reliable solutions available for GoToMyPC troubleshooting.
When your keyboard is not functioning properly with GoToMyPC, it can pose challenges. To address this issue effectively, we have tested and compiled three solutions that have proven to be effective in resolving GoToMyPC keyboard not working problems. By implementing these solutions, you can regain full functionality of the program and continue working seamlessly.
Solution 1. Check the keyboard connection
To resolve keyboard issues with GoToMyPC, it's crucial to ensure that your keyboard is properly connected to your device. Begin by checking the USB port on your keyboard and confirming that it is securely connected. If the keyboard is not connected to the computer or is inserted incorrectly into the USB port, it can result in a keyboard error. In such cases, the keyboard will not function and will not be recognized by the system. Paying attention to the correct insertion and connection of the keyboard is essential for its proper operation.
Solution 2. Reinstall the keyboard drivers
When your keyboard suddenly stops working, it is often attributed to outdated keyboard drivers. Fortunately, reinstalling the drivers can usually resolve this issue. There are several methods available for reinstalling the keyboard driver on your PC.
For Windows computers, you can follow these steps to address GoToMyPC keyboard not working on Windows:
Step 1. Right-click on the Start button and choose Device Manager from the menu.
Step 2. In the Device Manager window, locate and expand the Keyboards section. Then, select your keyboard from the list.
Step 3. From the menu bar, select Uninstall Device.
Step 4. A confirmation message will appear on the screen. Click Uninstall to proceed with the driver removal.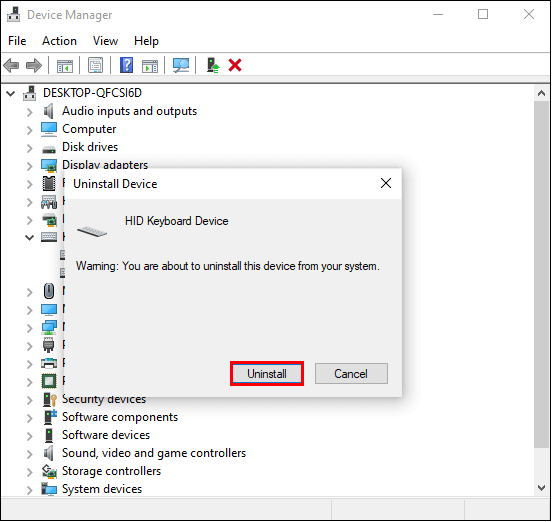 Step 5. After uninstalling the driver, reboot your PC.
Once you restart your computer, the operating system will automatically reinstall the keyboard driver, resolving any potential issues related to outdated drivers.
For Mac users, you can follow these steps to address GoToMyPC keyboard not working on Mac:
Step 1. Disconnect your Mac's keyboard.
Step 2. Open Finder and select Go from the menu.
Step 3. Click on Go to Folder.
Step 4. Search for the Library folder.
Step 5. Locate all the folders related to keyboard drivers and move them to the Trash.
Step 6. Before connecting the keyboard back to your Mac, empty the Trash.
After completing these steps, the keyboard driver will be automatically reinstalled by the Mac's Setup Assistant, ensuring proper functionality.
Solution 3. Reinstall GoToMyPC
The keyboard issue could happen if the GoToMyPC program on your host device becomes corrupt for any reason. GoToMyPC is simple to reinstall.
Step 1. Go to www.GoToMyPC.com and log in to your account.
Step 2. Reinstall GoToMyPC by clicking the Install GoToMyPC button.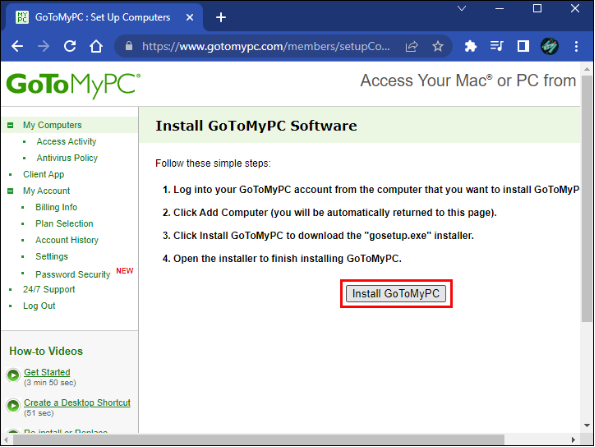 Step 3. If your computer appears in the list, select the host device you want to reinstall.
Step 4. Select Remove and then select OK.
Step 5. Click Add This Computer on the My Computers screen, then Install GoToMyPC.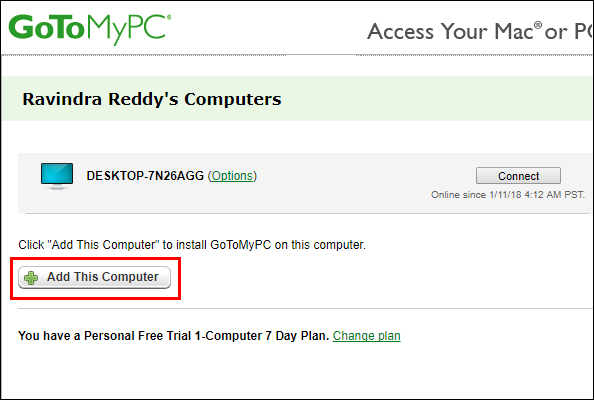 Restart the device to see if this solution has fixed your issue.
Bonus tip: Best free GoToMyPC alternative with keyboard working perfectly
If you're still experiencing difficulties with your GoToMyPC keyboard on PCs or mobile devices, it is advisable to explore an alternative to GoToMyPC that offers seamless keyboard functionality.
AnyViewer is a remote desktop program designed specifically for Windows users. It offers secure and reliable access to devices worldwide, regardless of geographical location. One notable distinction between AnyViewer and its counterpart, AnyDesk, is its pricing structure. Unlike GoToMyPC, which does not provide a free version for personal users, AnyViewer offers a completely free version that can be utilized for both personal and commercial purposes. This makes AnyViewer a cost-effective alternative with strong keyboard functionality.
The free version of AnyViewer offers a range of useful features and capabilities, including:
Unattended remote access. AnyViewer enables you to remotely access unattended devices without requiring explicit permission.
File transfer. You can conveniently transfer files between computers using AnyViewer. There are two methods available: utilizing the file transfer manager or simply dragging and dropping files directly.
Multi-monitor switch. AnyViewer supports connecting to computers with multiple monitors. You have the flexibility to switch between viewing all monitor displays or focusing on a single monitor display.
Multi-session. AnyViewer allows you to have two simultaneous remote sessions, providing increased flexibility and productivity.
Remote management. With AnyViewer, you can remotely perform actions such as locking, restarting, or shutting down unattended computers, streamlining remote management tasks.
Screen sharing. AnyViewer enables you to share your screen with others, allowing them to view your screen without granting them control rights.
Text chat. During a session, AnyViewer includes a chat box feature that facilitates communication with the person on the remote side through text-based messaging.
Clipboard sync. AnyViewer supports the synchronization of the clipboard between devices, allowing you to conveniently copy and paste text across connected devices.
Step 1. Download, install, and run the remote access tool on both local and remote devices.
Step 2. On the remote device, sign up for AnyViewer and sign in to the account in advance.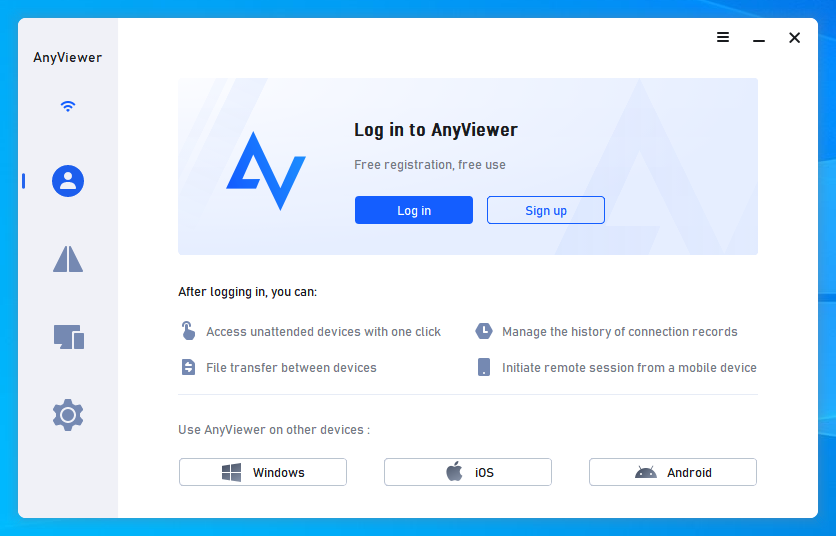 Step 3. On the local device, log in to the same account, then go to "Device" and locate the remote PC. Click it and choose "One-click control" to access the unattended device with one click.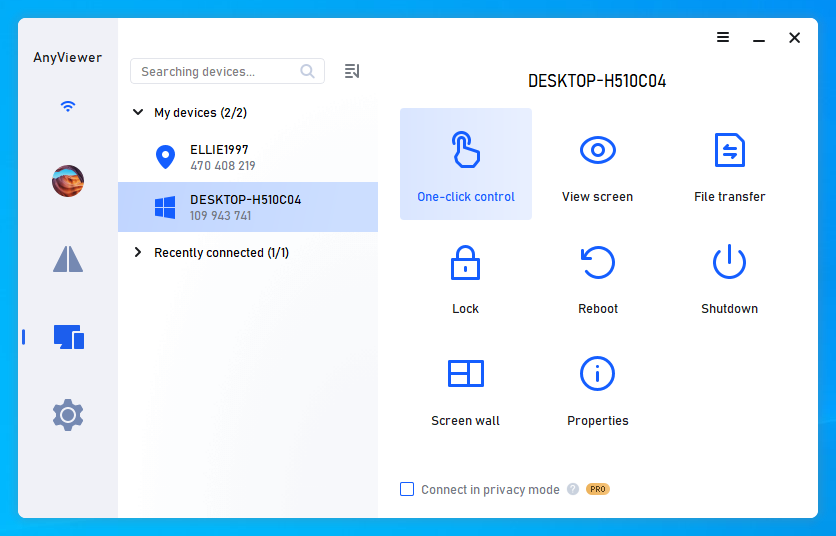 It's recommended to upgrade to an advanced plan to enjoy more rights:
▶ Connect in privacy mode: You can black the screen and block the mouse and keyboard of the remote computer to protect your privacy when your remote computer is located in an open place.
▶Assign more devices: You can assign more devices to the same account for a secure one-click remote connection.
▶ Control more PCs: You can control more computers from one computer at the same time.
▶ High-image quality: You can change the mode to high-image quality for a better remtoe connection experience.
▶ ...
The bottom line
In conclusion, if you're facing GoToMyPC keyboard not working issue, there are effective solutions available. First, ensure the keyboard is properly connected. Second, reinstall the keyboard drivers following the provided steps for Windows or Mac. If the problem persists, consider reinstalling GoToMyPC. However, if you're looking for a free alternative with excellent keyboard functionality, we recommend AnyViewer. It offers secure remote access, file transfer, multi-monitor support, remote management, screen sharing, text chat, and clipboard sync. AnyViewer's free version is a cost-effective choice for both personal and commercial use.
Choose AnyViewer as your final choice for a convenient and efficient remote connectivity solution with excellent keyboard performance.