How do I fix Remote Desktop Connection problems?
I would like some help troubleshooting my Remote Desktop Connection. I have 2 company machines, all Windows 10. The remote machine is Windows 10 Pro and has remote desktop connections allowed/active. But my local machine sometimes can not access remote device over RDP due to various problems. I think I need advice about general Remote Desktop Connection troubleshooting."
- Question from Windows Forum
General Remote Desktop Connection troubleshooting [9 common solutions]
Remote Desktop is a handy Windows 10 feature that allows users to control a computer from another device. However, there are many Remote Desktop Connection problems that users may encounter, including network failure, Firewall problems, insufficient permissions, etc. You can perform these Remote Desktop troubleshooting tips to solve and prevent common problems.
Solution 1. Enable RDP on remote PC
If remote access to the host device is not enabled, the Remote Desktop Connection might not function.
Navigate: Settings > System > Remote Desktop> Turn on Enable Remote Desktop.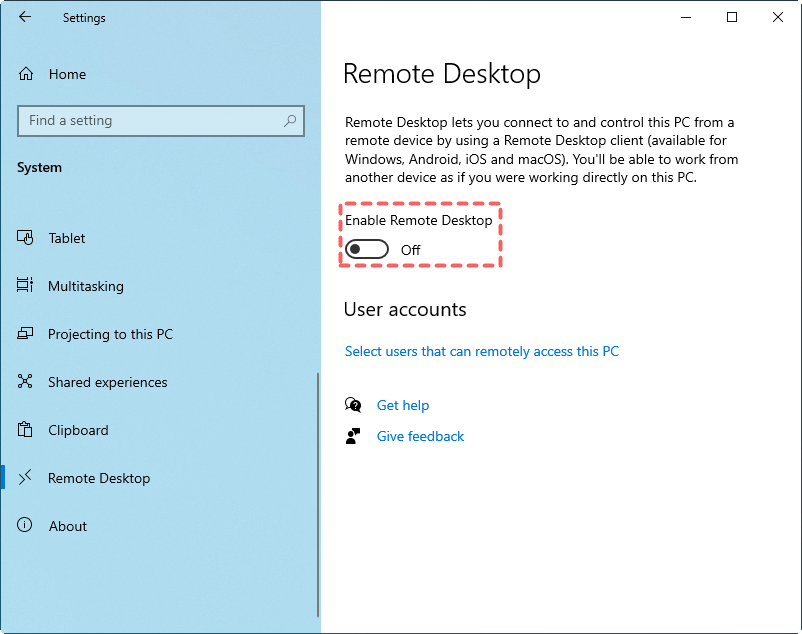 Solution 2. Check the network connection
A client can not access the remote device over RDP if there is no working network communication channel.
Step 1. Open Control Panel, and click View network status and tasks.
Step 2. Click Connections to check the network status.
Solution 3. Allow RDP through Windows Firewall
It's quite common that a Firewall could contribute to a Remote Desktop not working. To avoid Firewall problems, make sure RDP program is whitelisted in the Firewall.
Step 1. Open Control Panel, and navigate to System and Security > Windows Defender Firewall.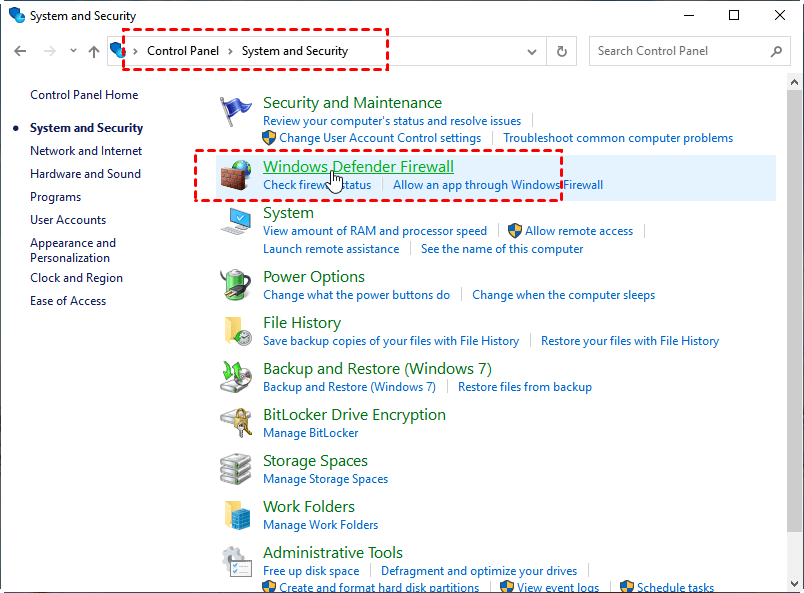 Step 2. On the left pane, select Allow an App or Feature Through Windows Defender Firewall.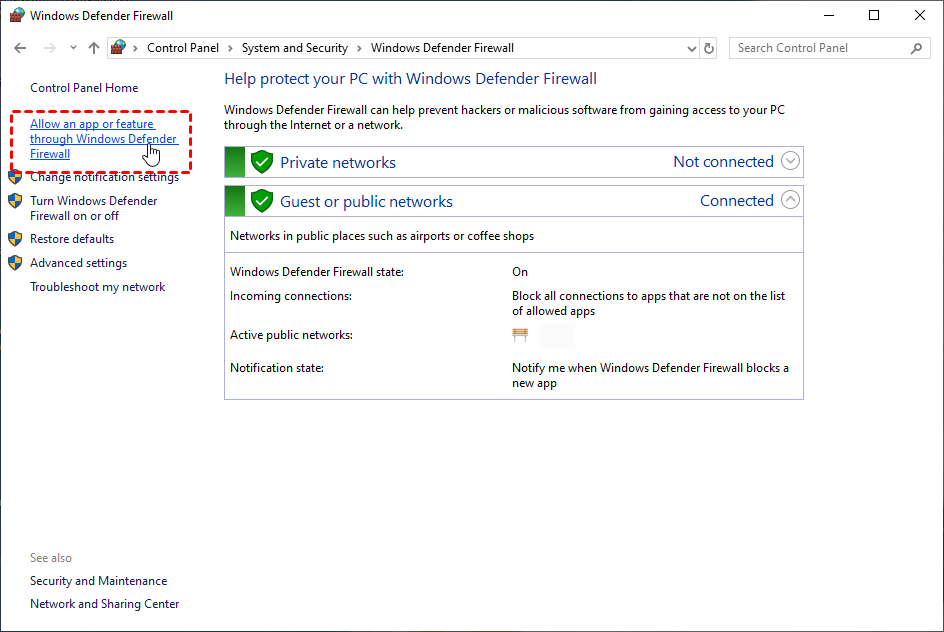 Step 3. Locate and tick Remote Desktop, then click OK to take effect.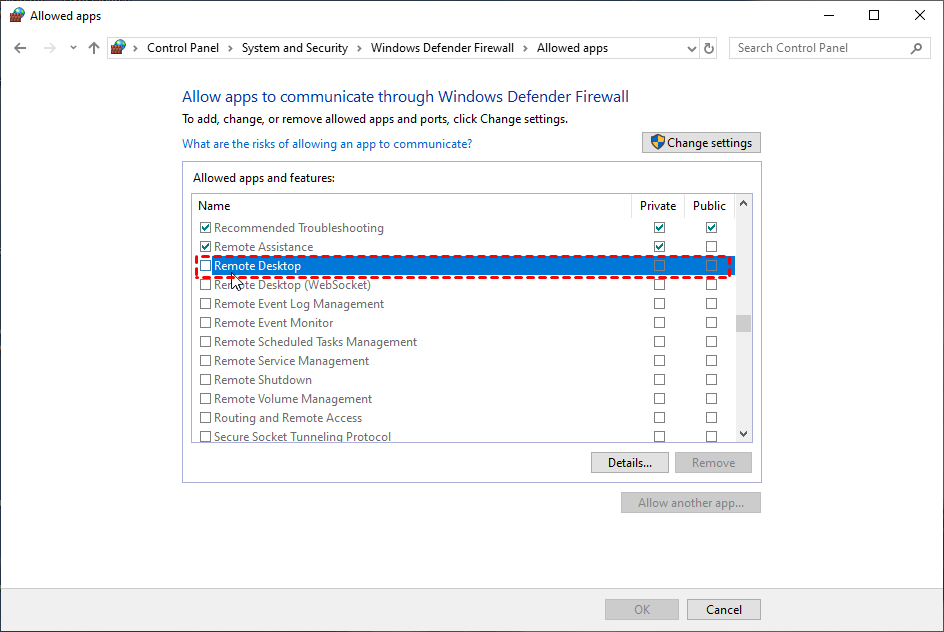 Solution 4. Allow log on through RDP services
Users will receive an error when they try to connect to the remote device if there are no properly assigned permissions.
Step 1. Press Win + R and enter "gpedit.msc", then click OK.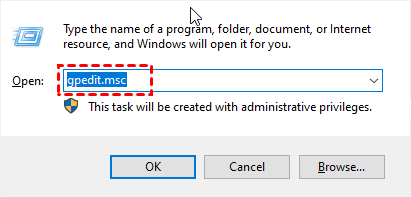 Step 2. Go to the path: Computer Configuration > Windows Settings > Security Settings > Local Policies > User Rights Assignment.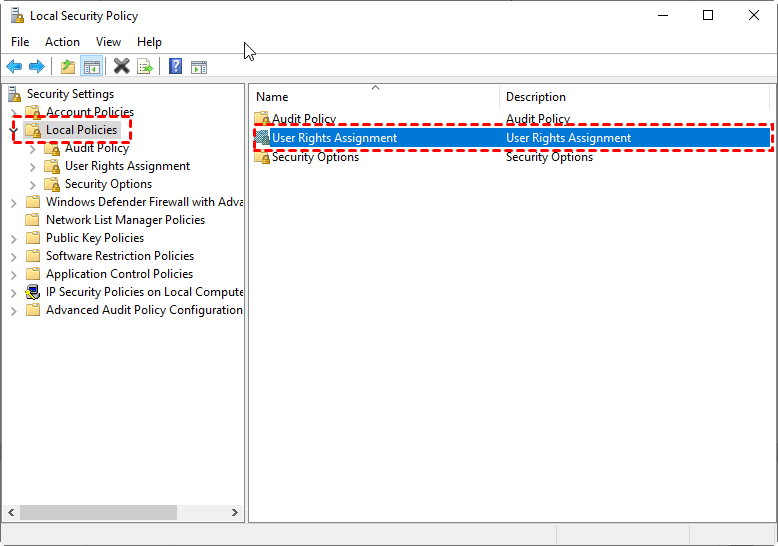 Step 3. Double-click Allow log on through Remote Desktop Services.
Step 4. Click Add User or Group to add the necessary groups and click OK.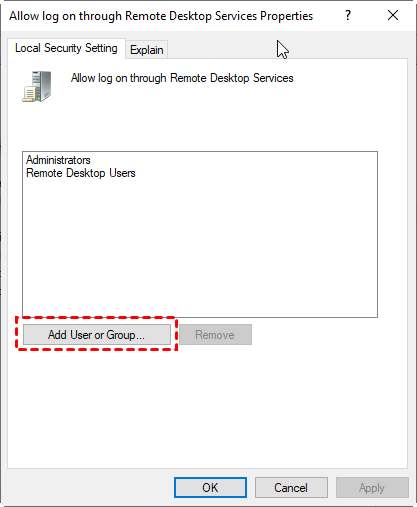 Solution 5. Configure RDP security layer
RDP security layer can occasionally have an impact on remote connection, you can configure it to prevent related errors.
Step 1. Press Win + R and enter "gpedit.msc", then click OK.
Step 2. Navigate: Computer Configuration > Administrative Templates > Windows Components > Remote Desktop Services.
Step 3. Click Remote Desktop Session Host > Security, then double-click Require use of specific security layer for remote (RDP) connection.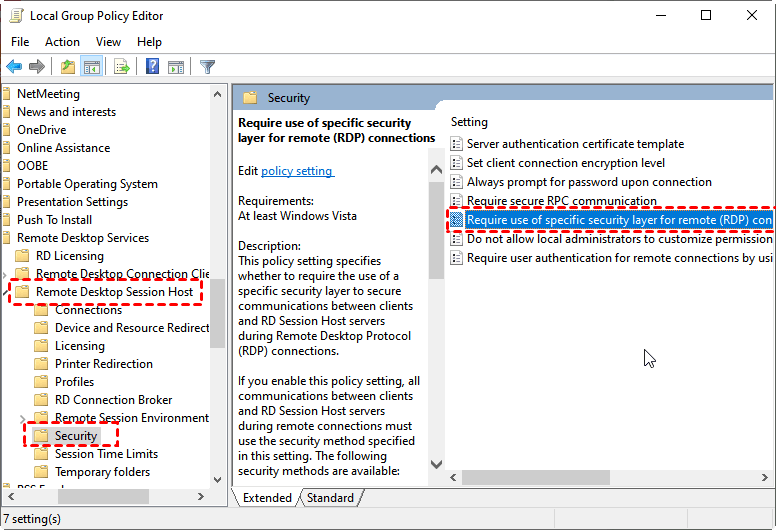 Step 4. Tick Enabled. In the Security Layer section, select RDP, and click OK to take effect.
Solution 6. Adjust RDP experience settings
Sometimes the client can start an RDP session, but the sessions can't function properly due to RDP low bandwidth. You can adjust the RDP setting to reduce bandwidth consumption.
Step 1. Search Remote Desktop Connection from the start menu, and Open it.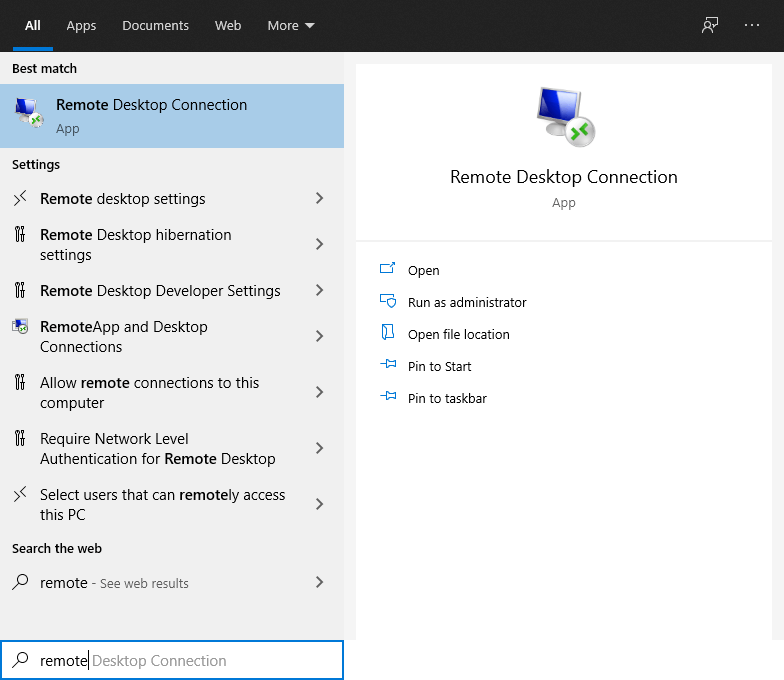 Step 2. Click Show Options.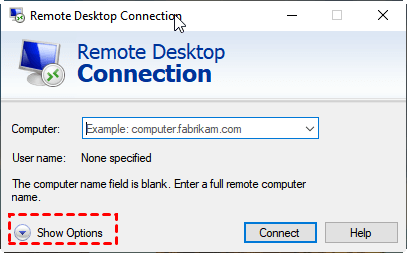 Step 3. Go to Display tab, select High Color (16 bit) under Colors.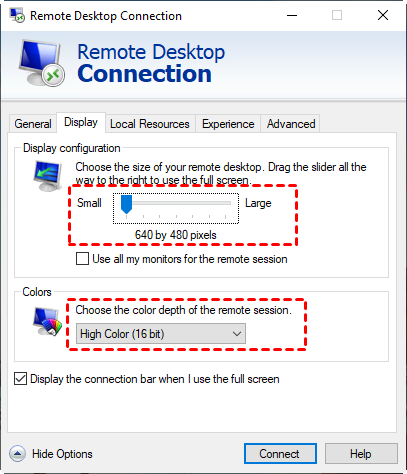 Step 4. Go to Experience tab, click the drop-down menu to choose your connection speed.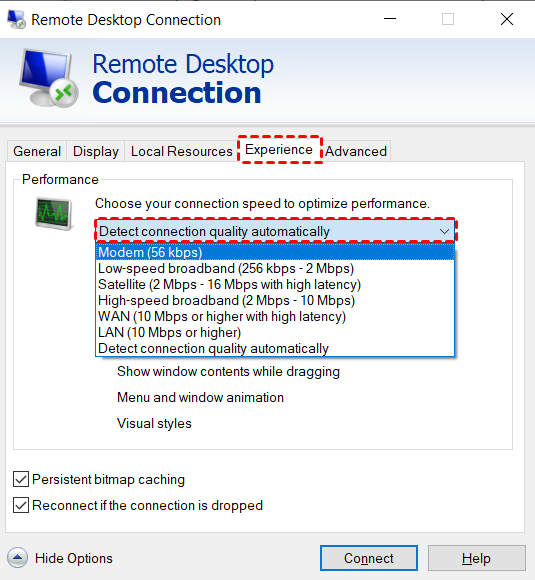 Step 5. Back to General tab, and click Save to save your settings.
Solution 7. Use RDP troubleshooting tool
You can use this Remote Desktop troubleshooting tool to help solve Remote Desktop problems.
Download Remote Desktop diagnostic tool.
Solution 8. Update Windows system
Sometimes RDP connection will fail if your Windows system is outdated.
Step 1. Open Settings, and click Update & Security.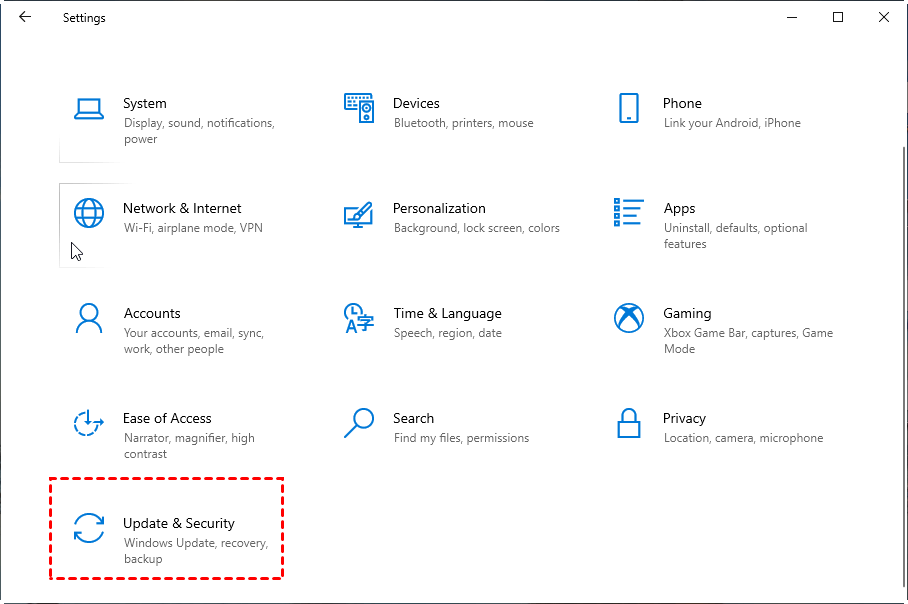 Step 2. Download and install if there is any new Windows version.
Solution 9. Switch to powerful RDP alternative
Using a professional and powerful RDP alternative can also prevent many errors during a remote connection. For example, you can use the easy, fast, and secure remote desktop software AnyViewer to access remote computer from anywhere or quickly transfer files between devices.
More benefits of AnyViewer over RDP:✎...

It supports connections via the Internet.
It supports Windows Home/Standard Editions.
It supports flexible connection ways.
It supports instant chat.
Download AnyViewer on your devices:
Step 1. On the host computer, click Sign up to register a new AnyViewer account.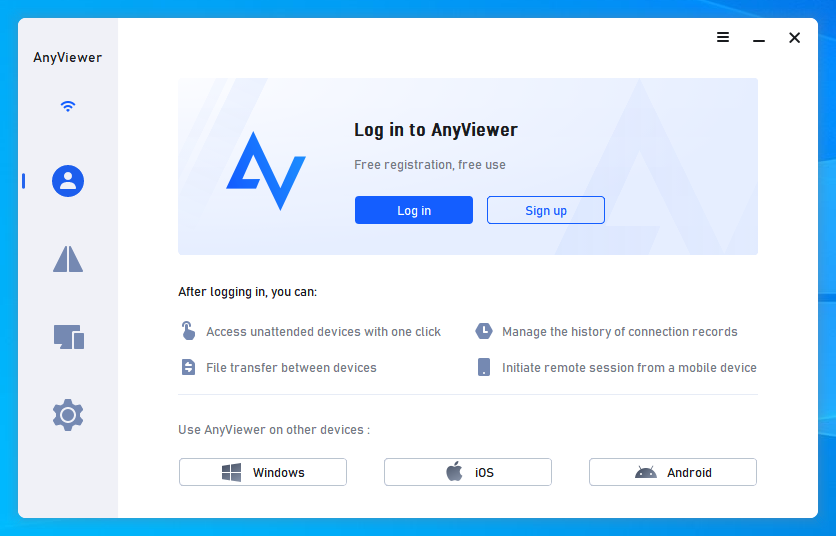 Step 2. Enter these information and click Sign up.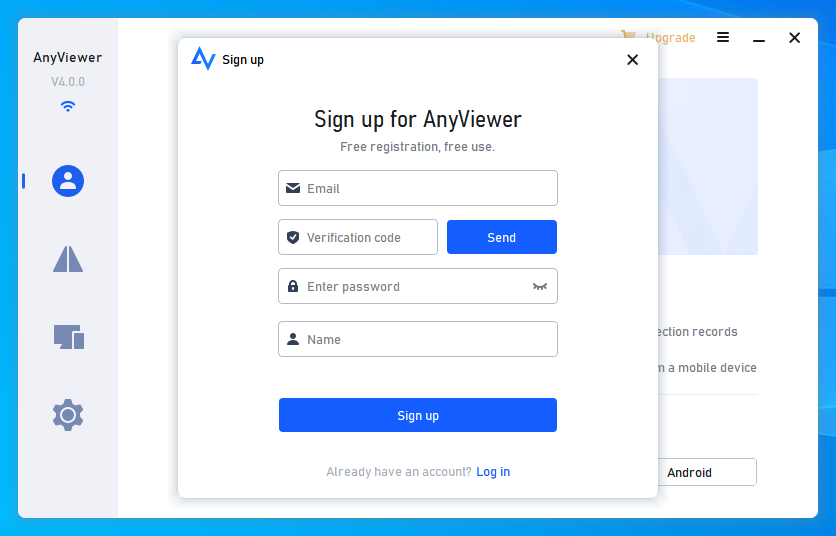 Step 3. On the client computer, log in to the same account, and your device will be automatically assigned to the account.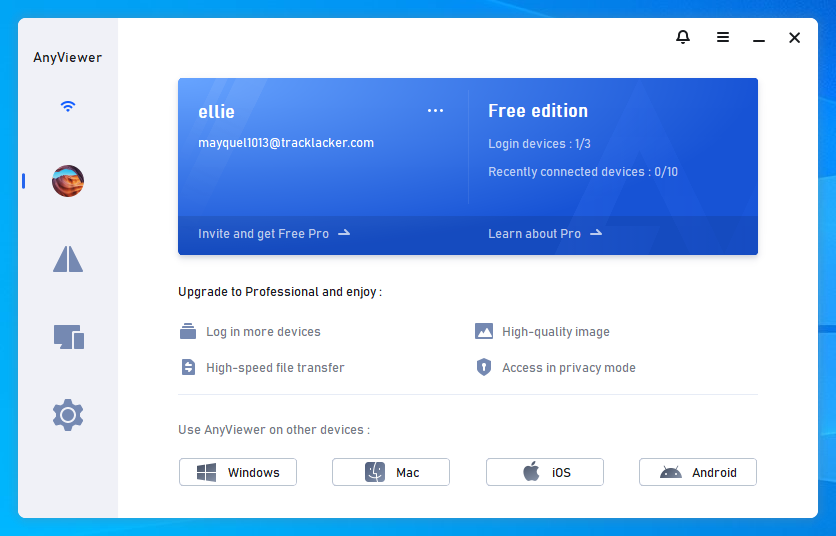 Step 4. Go to Device, select the host computer, and you can establish a connection by clicking the option you desired.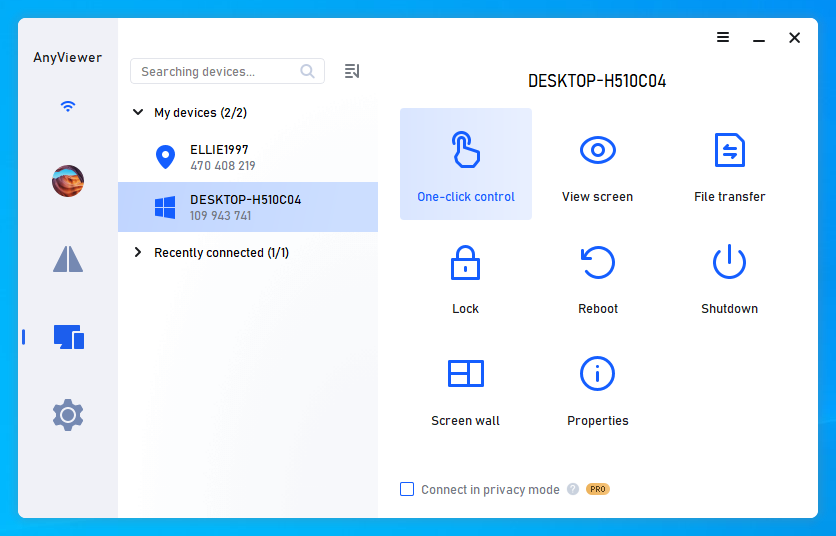 If you select One-click control, there are several built-in considerate options to improve efficiency.
Tips: You can upgrade to Professional or Enterprise plan to enjoy more rights!
Conclusion
This post is a general Remote Desktop Connection troubleshooting tutorial. We mentioned 9 common solutions to fix RDP errors. Among them, we recommend you use RDP alternative AnyViewer to directly avoid such errors.