How do I speed up a slow RDP connection?
I purchased a new laptop which is powerful with Windows 10 professional. I use RDP to connect it from my desktop, the RDP connection is too slow to be useful. It takes significant lag for my type to show up. Can anybody tell me how to improve Remote Desktop connection speed? Thanks in advance."
- Question from Windows Forum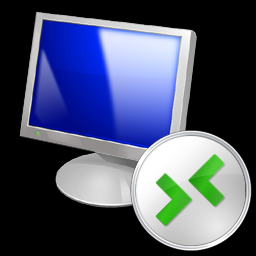 How to speed up low bandwidth Remote Desktop connection [3 ways]
There could be several reasons why your RDP connection is so slow, for example, you have low bandwidth to establish a RDP connection. Whatever the situation you are in, try the following troubleshooting tips, which can fix most of the common causes, to speed up your low bandwidth Remote Desktop connection.
Way 1. Change Internet connection
Even if you do not use VPN, you can try changing the Internet source of your computer. As the Remote Desktop connection requires you to have a valid internet connection, it is recommended to switch to a faster Internet source to improve RDP speed as soon as possible.
Way 2. Change RDP related settings
At times, changing the RDP display settings and connection speed could resolve your issue within moments.
Step 1. Search Remote Desktop Connection in the search bar, and Open it.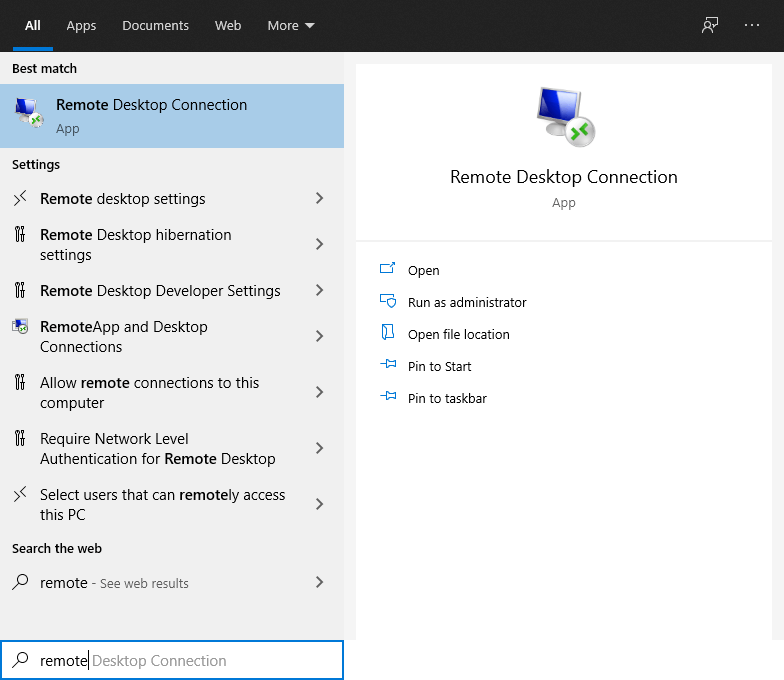 Step 2. Click Show Options.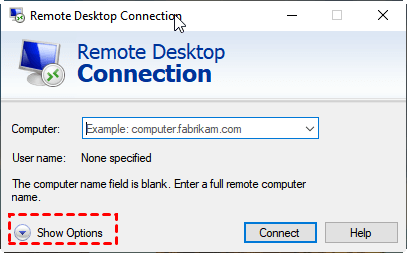 Step 3. Go to Display tab, select High Color (16 bit) under Colors.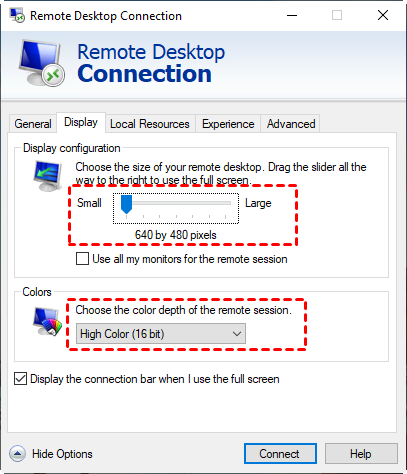 Step 4. Go to Experience tab, click the drop-down menu to choose your connection speed.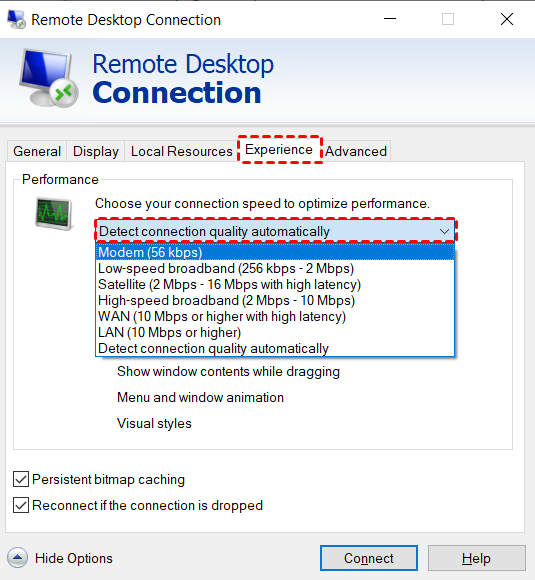 Step 5. Back to General tab, and click Save to refresh the change.
Way 3. Enable Group Policy
This problem might be caused by a Group Policy setting called Turn off Automatic Root Certificates Update. Your connection may be laggy if this setting is disabled in the Local Group Policy Editor.
Step 1. Press Win + R and enter "gpedit.msc" to open the Local Group Policy Editor.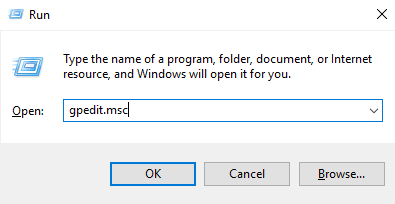 Step 2. Go to: Computer Configuration > Administrative Templates > System > Internet Communication Management > Internet Communication settings. Double click Turn off Automatic Root Certificates Update setting on the right pane.
Step 3. Tick Enabled option and click OK to take effect.
Bonus tip: Use RDP alternative to enjoy fast remote desktop connection with ease
If none of the aforementioned solutions has worked for you, you can use third-party Remote Desktop alternatives. For example, AnyViewer is one of the best remote desktop apps for Windows, providing you with a fast and stable connection instead of low bandwidth Remote Desktop.
Compared with RDP, AnyViewer has the following advantages you can't miss:
It allows over-Internet connection without VPN and port forwarding.
It is widely compatible with Windows computers, including Windows Home/Standard edition.
It also supports unattended remote access, remote desktop file transfer, and simultaneous multiple sessions.
It enables instant chat in a remote session.
Download and install AnyViewer, read on to see how to remotely access another computer with simple steps.
Step 1. On the host computer, click Sign up to register a new AnyViewer account.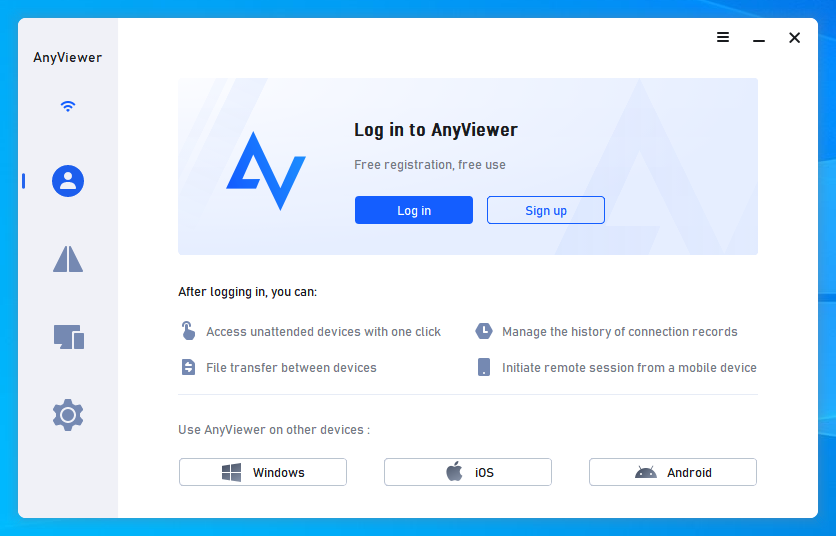 Step 2. Fill the information and click Sign up.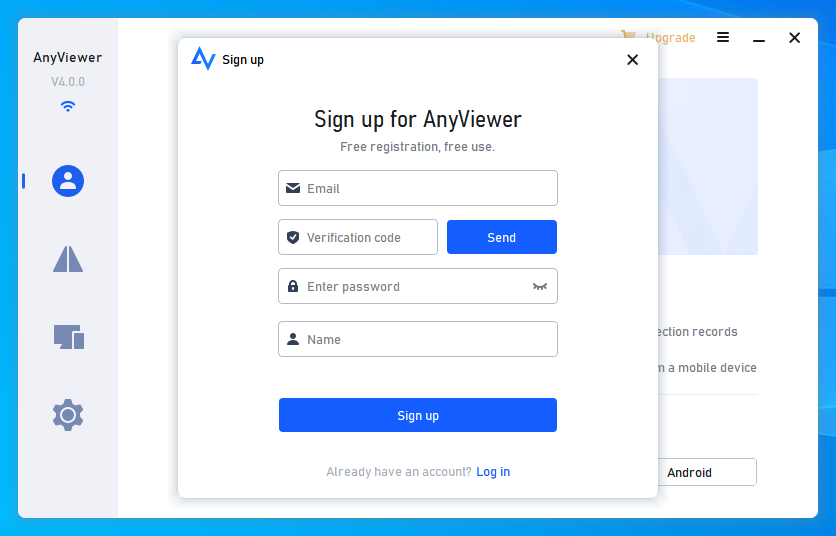 Step 3. On the client computer, log in to the same account, and it will be automatically assigned to the account.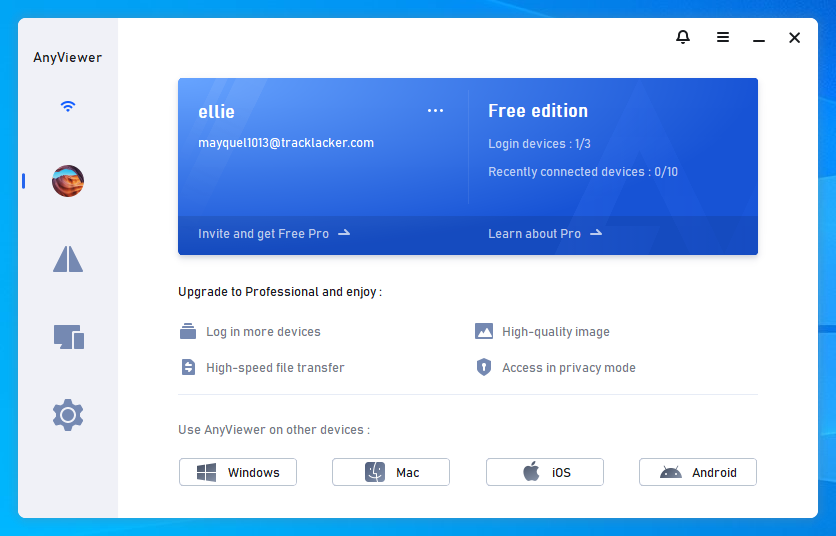 Step 4. Go to Device, select the computer you want to remote into, and click One-click control.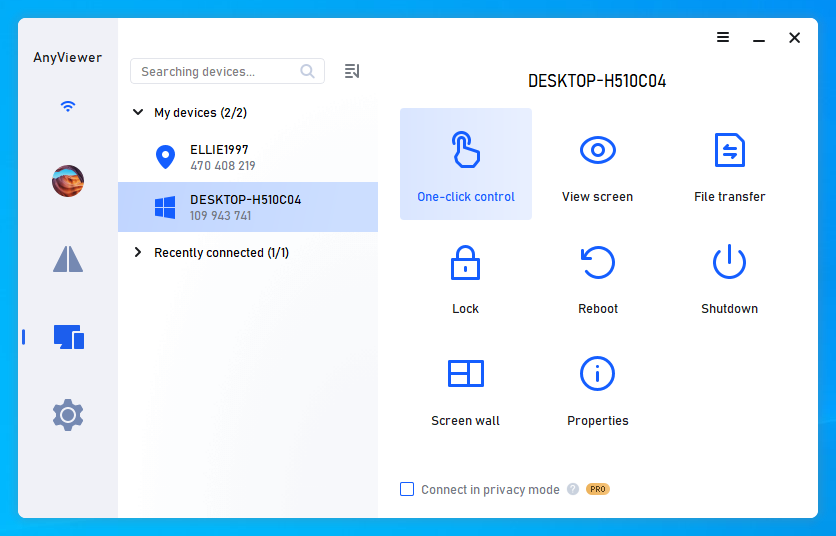 Then you can see the remote computer and control it, there are a lot of options in the toolbar you can use during the session. For example, you can change image quality, resize the screen resolution, run CMD, etc.
Notes:✎...You can also upgrade to a Professional or Enterprise plan then the following rights will thereafter be yours:

Assign more devices.
More concurrent connection channels for an Enterprise plan.
More simultaneous sessions.
Transfer unlimited files at once.
...
Conclusion
This post introduces how to speed up low bandwidth Remote Desktop connection. There could be several reasons why your RDP connection is so slow. To make Remote Desktop faster on Windows, first, you need to have a high-speed Internet connection. Then you can change related RDP settings to improve its performance. If you are still not satisfied with it, try the best RDP alternative AnyViewer.