CredSSP Encryption Oracle Remediation on Windows Server 2016
"I'm trying to make a remote desktop (RDP) connection to the server from the local client (Windows Server 2016) and only receive the following error message. It says that this is an authentication error and could be due to CredSSP Encryption Oracle Remediation. What does this mean and how can I solve it?"
What causes CredSSP Encryption Oracle Remediation on Windows Server 2016
This error happens when you attempt to establish an unsecured RDP connection that is prevented by an Encryption Oracle Remediation policy setting on the server or client, which specifies how to create an RDP session using CredSSP and if insecure RDP is permitted. This issue is most likely to occur when the server you are connected to does not have the CredSSP update installed, whereas the client you are connecting from has.
How to fix CredSSP Encryption Oracle Remediation on Windows Server 2016
Here in this part, we provide you with two solutions to fix CredSSP Encryption Oracle Remediation on RDP Windows Server 2016.
Method 1. Edit the Group Policy setting
Step 1. On the client, press Win + R to open the Run dialog box. Then type in "gpedit.msc" and press OK.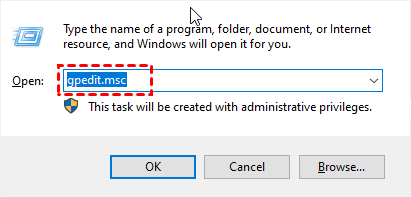 Step 2. Navigate here: Computer Configuration > Administrative Templates > System > Credentials Delegation. Then find Encryption Oracle Remediation policy on the right pane.
Step 3. Double-click it to edit it. Change it to Enabled, and then change Protection Level to Vulnerable.
Method 2. Edit the Registry setting
Step 1. Click Start, find Windows System, and expand it. Right-click Command Prompt, select More, and click Run as administrator.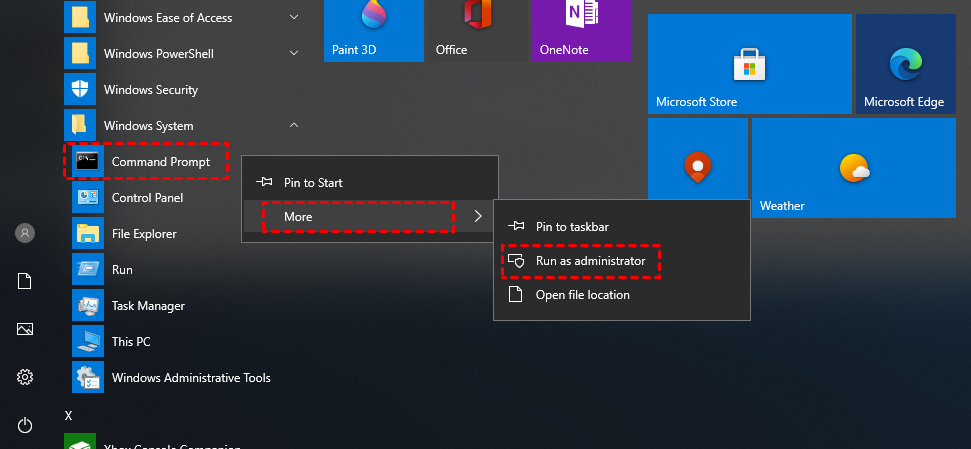 Step 2. Run the following command to add a registry value:
REG ADD HKLM\Software\Microsoft\Windows\CurrentVersion\Policies\System\CredSSP\Parameters\ /v AllowEncryptionOracle /t REG_DWORD /d 2

AnyViewer: Free remote desktop software without authentication error
When you have encountered a Remote Desktop authentication error, this post could help you get out of trouble. If you want free remote desktop software without authentication errors, you can use AnyViewer. AnyViewer is compatible with multiple Windows versions, including Windows Server 2016. it has been praised by many users as easy, stable, and convenient. If you're tired of RDP problems, you can give it a try.
Step 1. Download, install, and launch AnyViewer on both devices.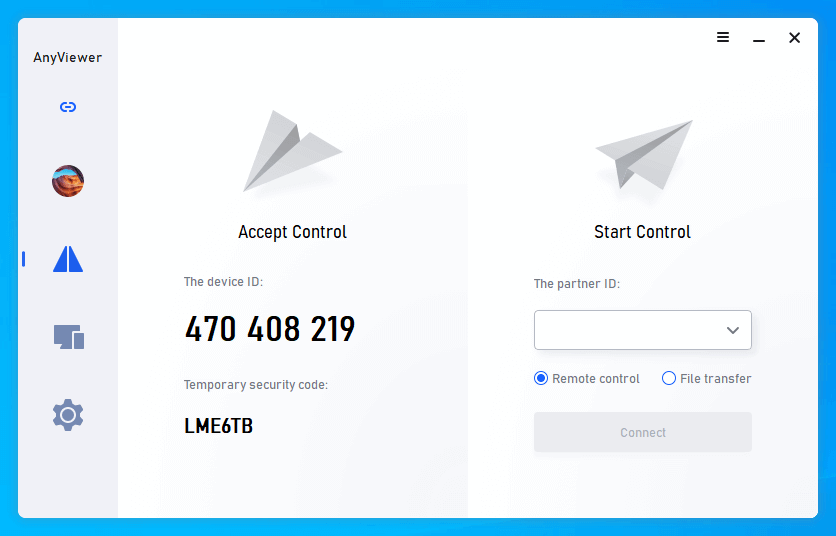 Step 2. Go to Log in, and then click Sign up. (If you already have signed up on its official website, you can log in directly.)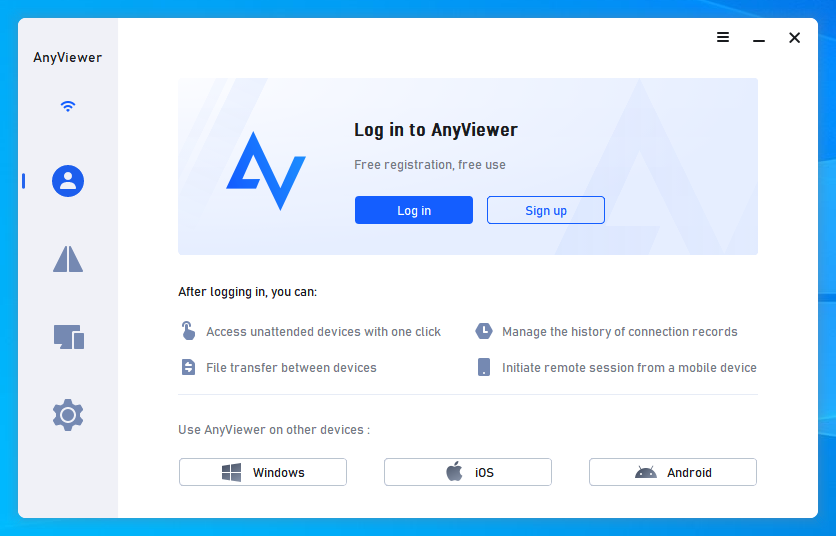 Step 3. Fill in the signup information.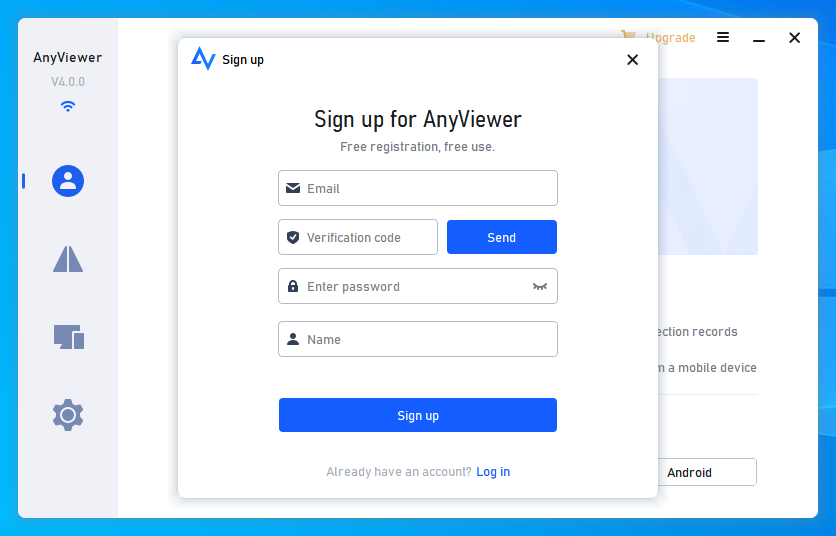 Step 4. Then you can see you successfully logged in to AnyViewer. Your device will automatically be assigned to the account you've logged in to.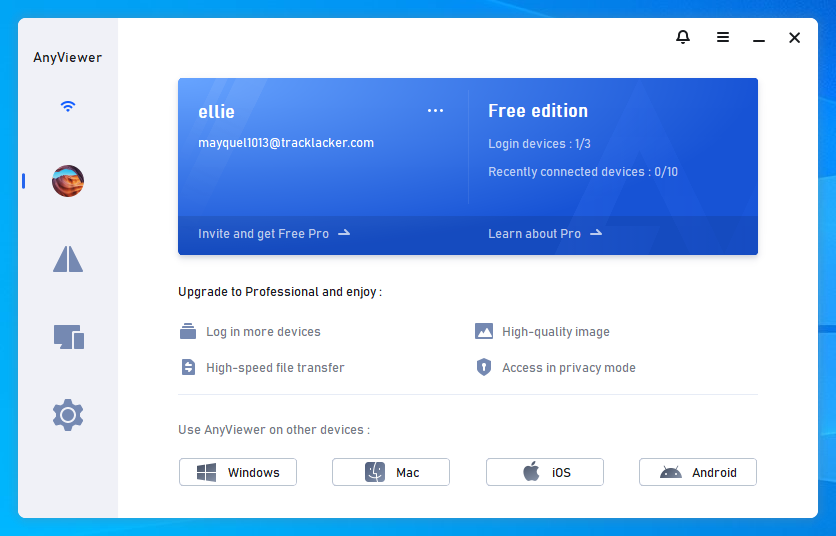 Step 5. Log in to the same AnyViewer account on the two devices, then click One-click control to achieve unattended remote access.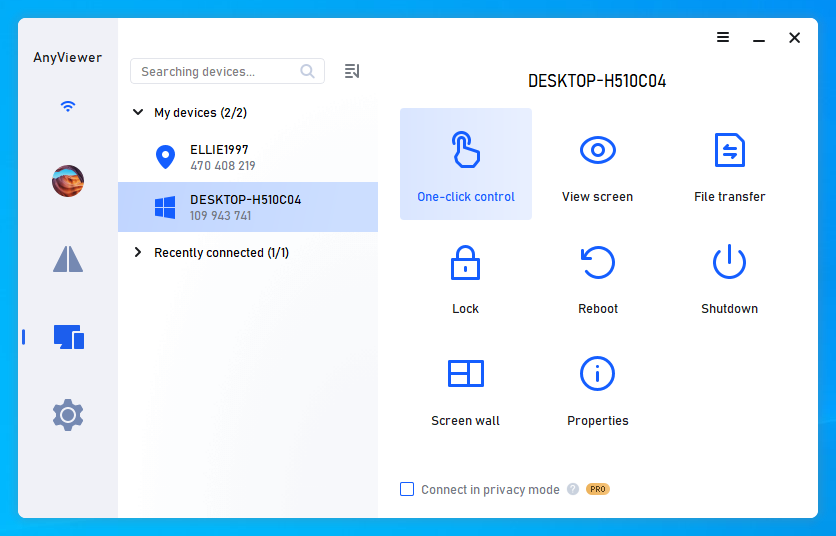 ✍Note:
If you want to assign more devices to achieve unattended remote access, then you can upgrade your account to a
Professional or Enterprise plan
. Also, you can connect to another computer in privacy mode, which means you can black the screen and block the mouse and keyboard of the remote computer.
Conclusion
This post mainly introduces two methods to fix Remote Desktop Connection Server 2016 CredSSP Encryption Oracle Remediation problem. Another way for you to get rid of Remote Desktop Connection authentication errors is to use an RDP alternative, for example, AnyViewer. If you are looking for free, easy, and stable remote desktop software, you can try it.