How can I check Windows Update status remotely?
Hi, I am trying to find an easier way to check Windows Update status remotely. Can anybody give me some suggestions? Thanks in advance."
- Question from a user
How to check Windows Update status remotely [2 Methods]
In this part, we will guide Windows users to view installed updates on remote computer. There are two available tools: WinUpdatesView and remote access software.
Method 1. Use WinUpdatesView tool
Withthe WinUpdatesView tool, you can view the history of installed Windows updates on your local system, remote system, or external drive. To view the Windows Update statuson a remote computer, you need to have full admin access to the remote computer.
Preparation work: Security configuration on remote computer
Step 1. Open Control Panel, and go to the path: System and Security > Windows Defender Firewall > Allow apps, click Change settings, and enable File and Printer Sharing.
Step 2. Back to Control panel main interface, select View by "Large icons", and click Administrative Tools.
Step 3. Go to Local Policies > Security Options, locate Network and security model for local accounts and set it to Classic mode.
Step 4. Close Control Panel and open Services, scroll down, locate and click Remote Registry.
Step 5. Select Automatic from the Startup Type menu.
Assuming you have full administrative access to the remote machine, follow these steps to check the list of installed updates remotely:
Step 1. Open WinUpdatesView, and press F9 to launch Advanced Options window. Under Load From, choose Remote Computer. Type in the IP address or name of the remote computer and press OK.
Step 2. After a few seconds, you will see a list of Windows updates installed on the remote computer.
Method 2. Use professional remote access tool [reliable & safe]
You can also use remote desktop software to check Windows Update status remotely. Here we recommend you use AnyViewer, which allows you to remotely access any Windows computers from anywhere without extra configurations.
Safe. It is secured by ECC encryption, protecting your data from leakage.
Easy to use. It has intuitive interface and operations, a green-hand can also use it without pressure.
All in one. It also supports remote file transfer, screen sharing, multiple sessions, multiple monitor control, etc.
Download AnyViewer on your devices:
Part 1. Access the remote computer
Step 1. On remote computer, go to Log in, and click Sign up.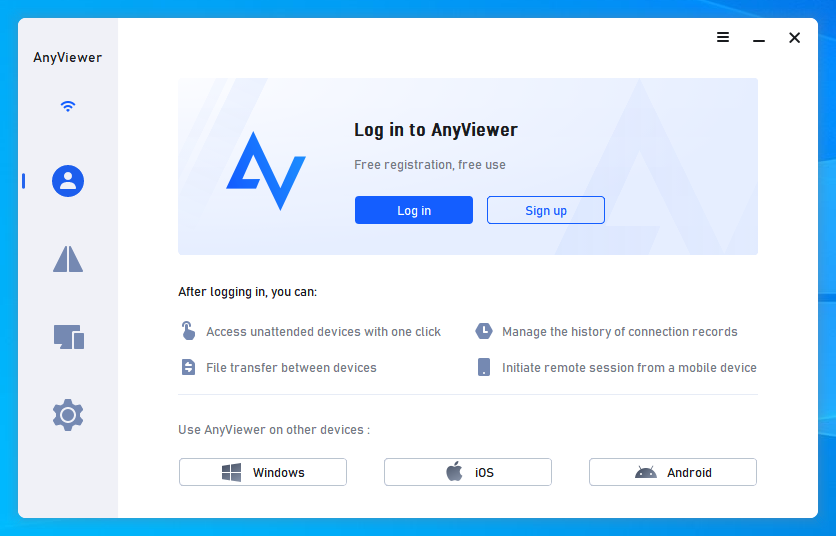 Step 2. Fill the information and click Sign up.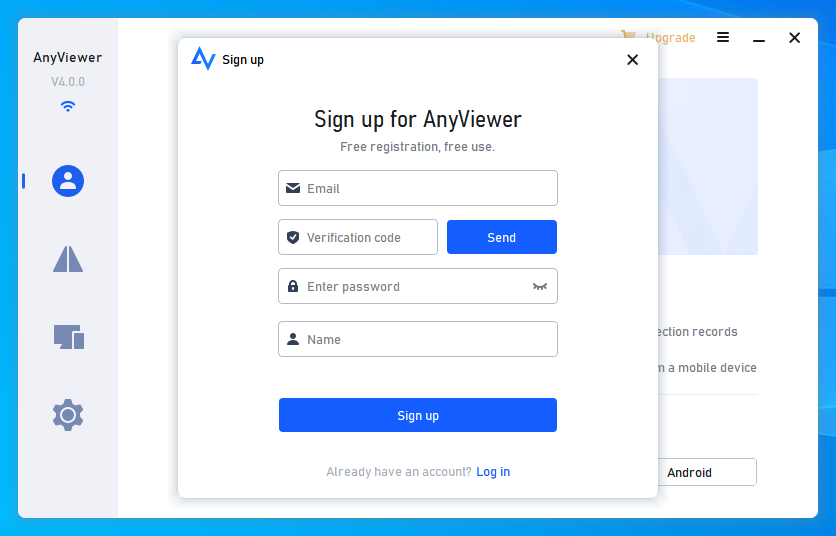 Step 3. On the local computer, log in to the same account, and here you can also see the assigned devices.
Tips:
It is recommended upgrade to a
Professional or Enterprise plan
to assign up to 100 devices, which is more convenient when you need to manage multiple devices.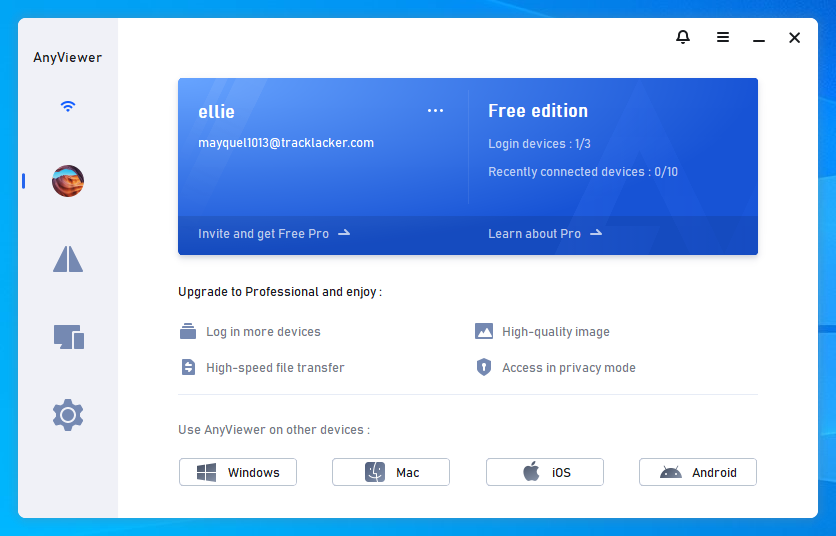 Step 4. Go to Device, select the computer you want to connect to, and click One-click control to achieve unattended remote access.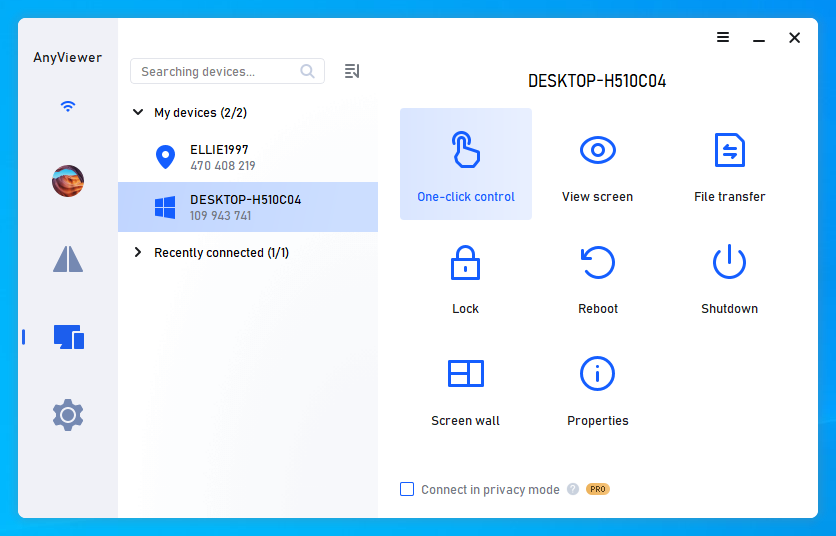 Now you can see and control the remote computer like you were sitting in front of it, you can use the methods in part 2 to remotely check its Windows Update.
Part 2. Check Windows Update status remotely [2 ways]
Here we provide you 2 feasible ways to check Windows Update status.
Way 1. Check Windows Update in Settings
Go to Settings > Update & Security > Windows Update, and click View update history.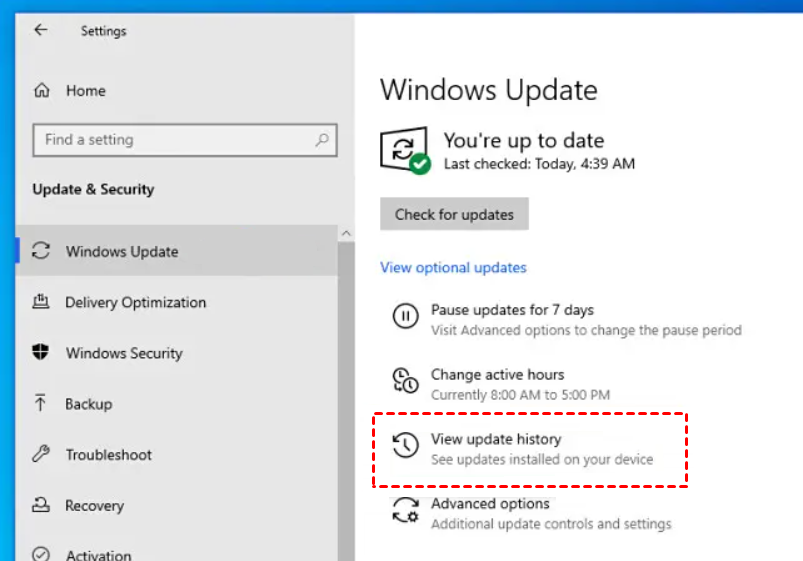 Way 2. Check Windows Update using Command Prompt
AnyViewer offers CMD shortcut in a remote session, which is convenient for you to check Windows Update status command line.
Step 1. In the remote control window, click Operation > CMD from the upper toolbar.
Step 2. Type the command "wmic qfe list" and press Enter.

Conclusion
Here in this post, we introduced how to check Windows Update status remotely using the WinUpdatesView tool and remote desktop software AnyViewer. If your remote computer does not belong to your local system or you are looking for the most convenient way, AnyViewer could be your prior choice.