Want to get remote access to C Drive
Hello there, guys. I need help. What's a better way to get remote access than a USB flash drive if I'm at home with several computers connected to a LAN (or WIFI) and wish to access C Drive from one device to another PC? Thanks.
How do I remote access C drive?
Accessing the files or data remotely on the same network seems relatively easy. How do we remotely access a Drive? Here we summarize 2 methods for you to access C Drive remotely on Windows 10, 11, and 8,7... Keep reading to know more about it.
Method 1. Input a path
Inputting a path can help you remote access C Drive on Windows 10/11 if 2 PCs are on the same LAN. The point that needs to mention is that the host PC must change the network to private so that the client PC is visible to the host PC and can be used to access files or Drives.
Step 1. Press Win + R and then enter "control panel", and hit OK.
Step 2. Locate Network and Internet > Network and Sharing Center > Change advanced sharing settings.
Step 3. Under the Private option, tick "Turn on network discovery" and the option "Turn on automatic setup of network-connected devices".
Step 4. Click on "This PC and then input \\(IP address)\c$, such as \\192.168.0.63\c$.
Step 5. Enter the password. Now you can access the remote PC successfully.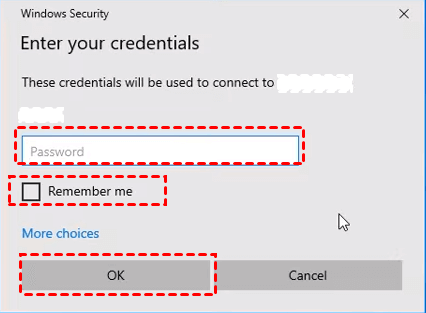 Method 2. Access C Drive remotely via CMD
Apart from inputting the path, remotely accessing C Drive via CMD is another method. Follow me to know how to operate.
Step 1. Search cmd in the search box and then right-click the option, choose "Run as Administrator".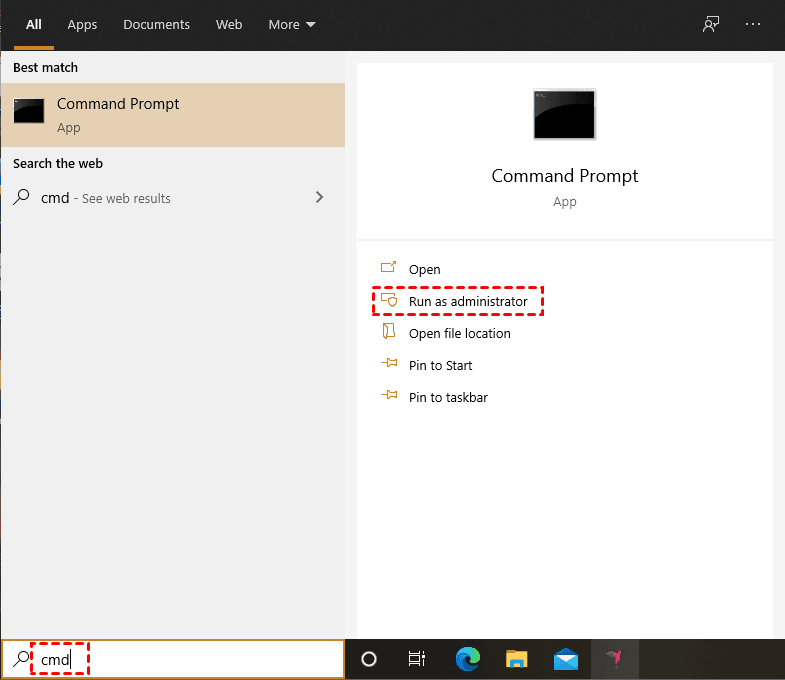 Step 2. Type "mstsc" and then press the "Enter" key to open Remote Desktop.
Step 3. Click on Show options. Locate on "Local Resources" and then select "More..." under the "Local devices and resources". Tick "Local Disk (C:)" and then click on "OK".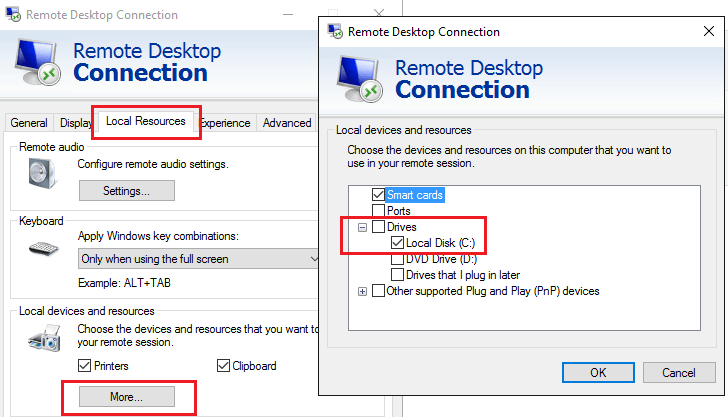 Step 4. After that, Locate on the "General' tab, and then input the IP address to connect.
Step 5. Enter the password and then click on "OK".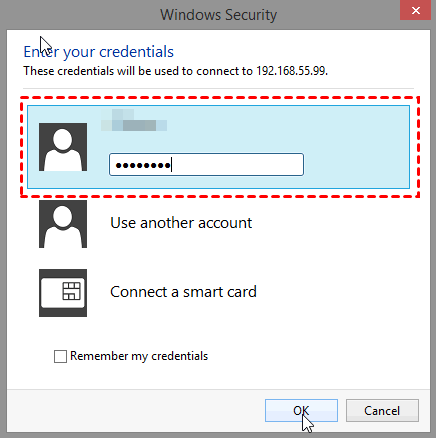 Step 6. Once the connection is established, click on "This PC" and then you can remotely access C Drive.
AnyViewer: get remote access to C Drive with little effort
To remote access C Drive on Windows 10, 11... Here we summarize 2 ways of inputting the path and running the Command Prompt. After the trial, do you successfully achieve C Drive remote access?
If you are not, it is suggested to use a remote access software, AnyViewer. With AnyViewer, you can get remote access to C Drive no matter when you access it and where you are. It's not limited by the same LAN, and you won't run into the RDP error like "Access is denied". Moreover, you can enjoy the easy operation, fast connection speed, low latency and less setup with AnyViewer. It's compatible with multiple Windows versions like Windows 11/10/8.1/8/7 and Windows Server 2022/2019/2016/2012 R2.
Step 1. Install AnyViewer. Sign up for the AnyViewer account and then log in to this account on the two computers. Once logged in, the PC will be assigned to the account automatically. (If you sign up in the official website, you can log in directly.)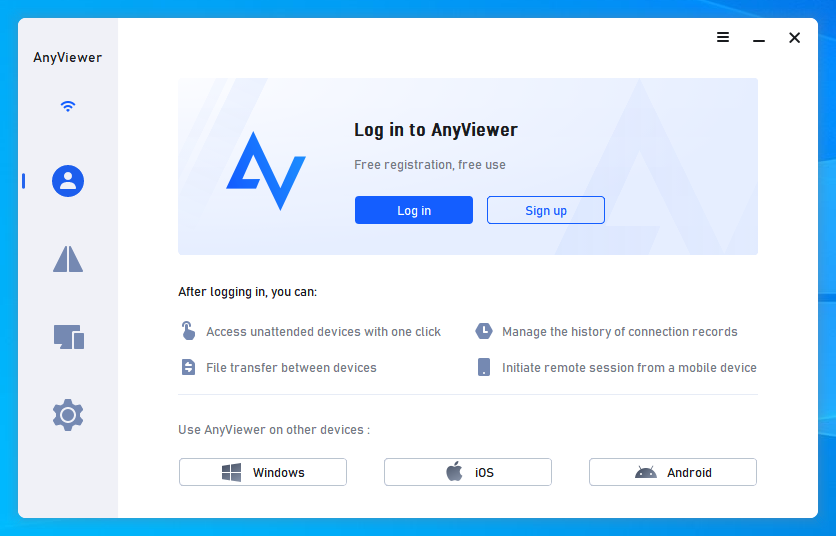 Step 2. After logging in, you can see your interface in the following picture.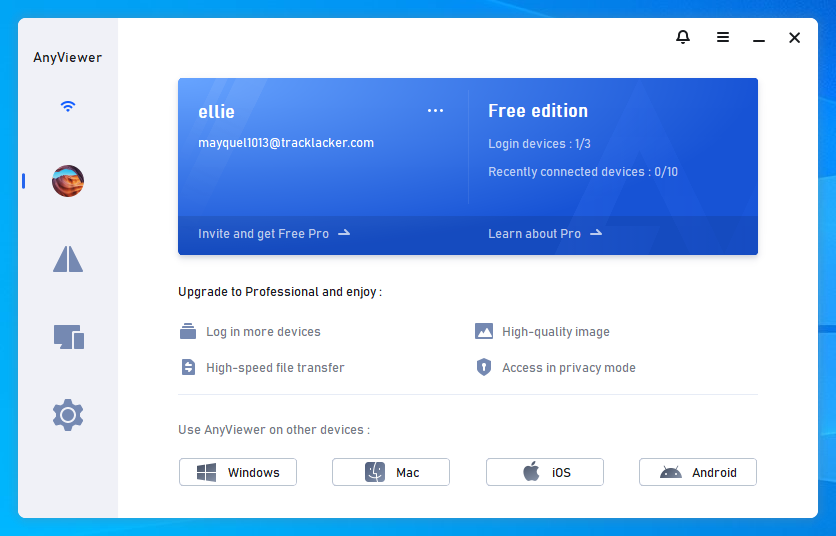 Step 4. On the client computer, go to "Device", locate and click the PC that you need to control. And then click "One-click control" to achieve a remote connection with one click. After that, you can access C Drive easily.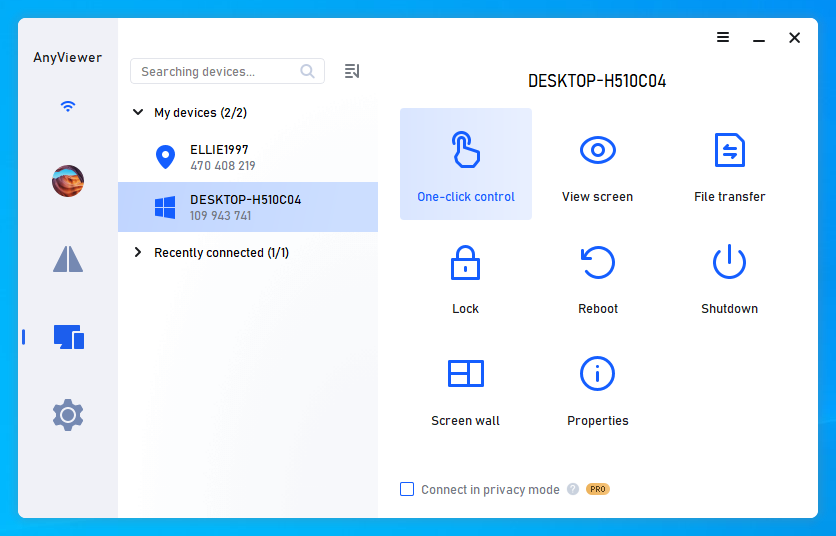 If there is someone in front of the PC, you can also go to the "Connect" tab to realize C Drive access by inputting the device ID of the remote PC and then realizing remote connections via sending a request control.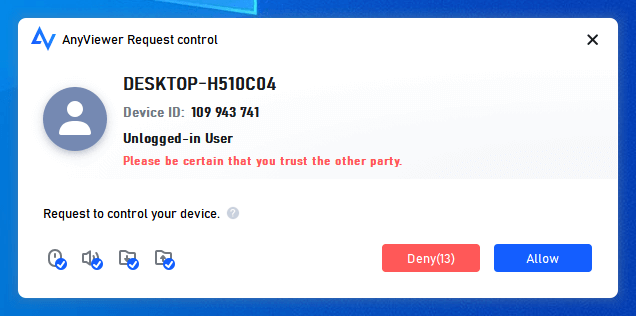 Conclusion
How to remote access C Drive on Windows 11, 10, 8, 7? In this post, we mainly provide 2 methods for you to easily get remote access to C Drive. However, if you encounter a series of issues in the course of using the 2 methods, it seems that AnyViewer is the best solution for you.