Overview: Bomgar vs TeamViewer
Bomgar is called BeyondTrust now. It focuses more on providing secure remote support services. It enables support workers to swiftly and securely access any remote device, anywhere, on any platform, and repair it with a single tool. Users can support all hardware, software, computers, and peripherals with a single, secure tool. Except for remote support, Bomgaralso supports unattended remote access.
TeamViewer is one of the world's most trusted remote access, control, and support solutions. This software is developed mainly for IT-related use. It is a support, collaboration, and telecommuting solution for desktop computers and mobile devices alike. TeamViewer offers chat, file transfer, remote audio and video, VoIP, and session recording in addition to remote control and online meetings.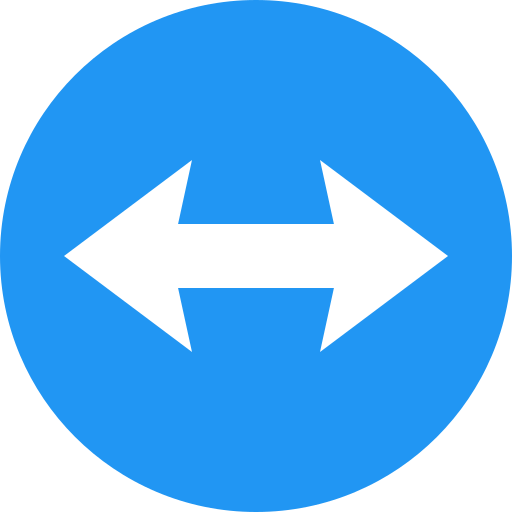 A complete comparison of Bomgar vs. TeamViewer
Both software solutions simplify most IT chores by enabling simple access to and management of remote devices. However, knowing the distinctions between Bomgar and TeamViewer can help you make the best decision.
Operating systems
What devices can use Bomgar and TeamViewer?
Bomgar
Bomgarsupports Windows, Mac, Linux, Chrome OS, browser-based, iOS, and Android. Monitoring the remote video camera on iPhone, iPad, and Android mobile devices is possible, so support staff can see everything their customers see.
TeamViewer
TeamViewer leaves the competition behind, covering the highest combined total of 127 manufacturers for mobile devices, operating systems, and embedded devices on the market today. It supports Windows, MacOS, Linux, Android, iOS, Chrome OS, and BlackBerry OS. Whether on your computer, smartphone, or tablet, you can get remote access to other devices via TeamViewer. It allows connecting from PC to mobile, mobile to PC, or mobile to mobile.
Security
Let's see Bomgar vs TeamViewer security.
Bomgar
Bomgar provides uncompromising security for remote access and support sessions. It uses military-grade data encryption. It can be configured to enforce SSL used for every connection made to the site. It encrypts all data in transit using TLSv1.2, and data-at-rest encryption can be enabled with your key management solution.
It also supports native two-factor authentication, a security measure that adds a one-time passcode as a second factor in addition to the password to increase the security of remote access.
TeamViewer
RSA public/private key exchange and AES (256-bit) session encryption are used to safeguard TeamViewer traffic. By today's standards, this technology, which is utilized in a manner similar to HTTPS/SSL, is totally safe.
This process makes sure that linked computers, including the TeamViewer routing servers, cannot decrypt the data stream since the private key never leaves the client computer. Even TeamViewer, which runs the routing servers, is unable to decrypt the data transmission.
All Management Console data transfer is through a secure channel using TLS encryption. The Secure Remote Password protocol (SRP)is used for authorization and password encryption. An infiltrator or man-in-the-middle cannot obtain enough information to brute-force guess a password. This means that strong security can even be obtained using weak passwords.
Features
Let's see the features of BeyondTrust Remote Support vs TeamViewer.
Bomgar
Bomgar allows you to interact with the user's desktop fully, troubleshoot problems, and fix computers remotely without being on-site. You can do the following:
Remote control and screen sharing. You can remotely manipulate the user's desktop like you were before the screen.
Unattended access via jump clients. Even when the user is not there, you can access the distant computer. When the user has to be more technologically aware, this function is also helpful.
File transfer. You can transmit valuable files from one remotely accessed computer to the physical machine that the user is operating from.
Remote printing. You can print files remotely.
Remote camera sharing. It is possible to use the user's camera. For instance, you need to observe the connection on the router or the servers in order to troubleshoot a user's Wi-Fi connection. You can utilize the device's flashlight, auto-focus, and zoom using this function, which is only accessible on iOS and Android phones.
Annotations. You may make notes or draw on the screen while utilizing the remote camera.
Chat or voice communication. You can use chat or voice communication to help you talk to the end user about fixing the issue.
TeamViewer
TeamViewer Remote offers secure, efficient, and easy-to-use features designed to catapult your productivity and increase customer satisfaction, whether you want to collaborate closely with remote team members, save down on travel and associated expenditures for in-person assistance, or keep a lifeline to the workplace while away.
Remote device control. It allows you to remotely control a computer, tablet, or smartphone from your device and become the primary user to fix issues fast quickly.
iOS & iPad OS screen sharing. It allows you to enhance your remote support by mirroring iPhone and iPad screens to a remote device.
Multi-user support sessions. It allows you to invite additional experts to a remote support session to work collaboratively or hand over the session entirely.
Time-saving shortcuts. You can Access TeamViewer's top tools and features fast with the QuickSteps toolbar, handy shortcuts, and options to customize your dashboard and user experience.
Session recording. You can record remote support sessions for quality control, training, or documentation.
Secure unattended access. No approval needed – with the correct permissions, approved users can securely access unattended computers and Android devices like phones, POS devices, and displays.
File transfer. Thanks to end-to-end encryption and rapid transfer speeds, securely transfer files of any size. Enjoy multiple transfer methods and a copy-paste function between remote devices.
Black screen and block remote input. You can set a black screen and block any remote keyboard or mouse input on the remote device for complete privacy and a more discrete remote experience.
Wake-on-LAN. You can wake your sleeping devices remotely with a TeamViewer client whenever you need to access them.
Pricing plans
How much do Bomgar and TeamViewer cost?
Bomgar
The prices of Bomgar are not being fully disclosed. You'll need to contact its sales team to get details about pricing, request a custom quote, or make technical inquiries about your deployment requirements. But we know that Bomgar doesn't offer free plans but a trial allowing you to try the solution before opting for a paid subscription.
TeamViewer
TeamViewer has five pricing plans tailored to single users, teams, and enterprises. Besides, TeamViewer also has a free version for individual users of private use, for example, to help friends solve their computer issues. But be careful; if you have accidentally used TeamViewer for commercial purposes, your connection will be blocked.
Bonus tip: Best free remote support softwareAnyViewer
If you want free remote support software, you're advised to use AnyViewer. AnyViewer is the best free remote access & remote support software. It provides the following services for remote support:
Unattended remote access. It allows you to access an unattended computer with one click remotely.
File transfer. It enables lightning-fast transport of a group of huge files.
Text chat. It has an instant chatbox, allowing the controllers to communicate with the recipient during a remote support session, helping the controller to resolve the issue quicker.
Shortcut toolbar. It has shortcuts to practical operations such as lock, restart, task manager, and CMD in the toolbar, facilitating the remote support process.
One-to-many support. It supports multiple remote support simultaneously, significantly saving time and energy.
Step 1. Download, install, and launch AnyViewer on both computers. On the Controller computer, go to Log in, and then click Sign up (if you already have signed up on its official website, you can log in directly).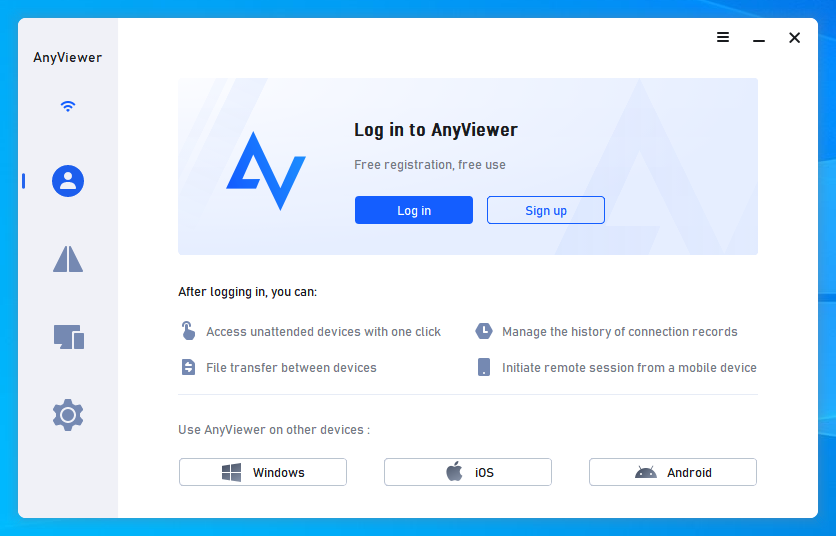 Step 2. Fill in the signup information.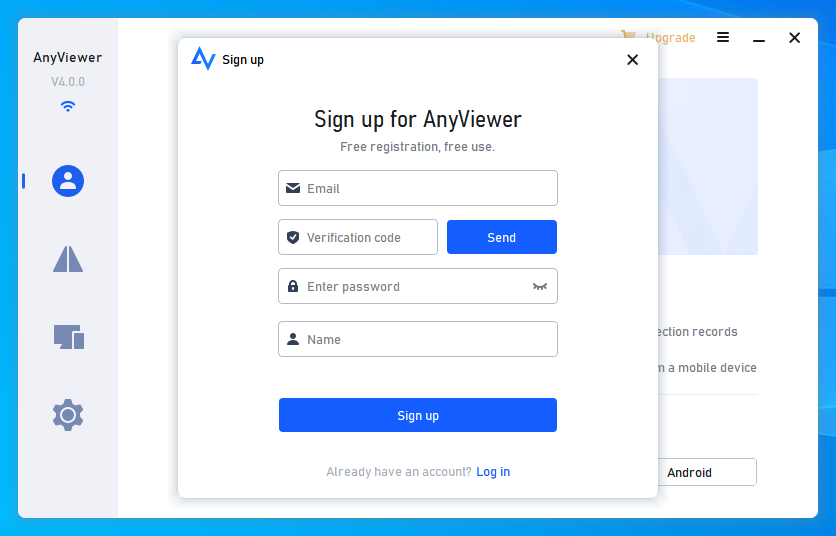 Step 3. Then you can see you successfully logged in to AnyViewer. Your device will automatically be assigned to the account you've logged in to.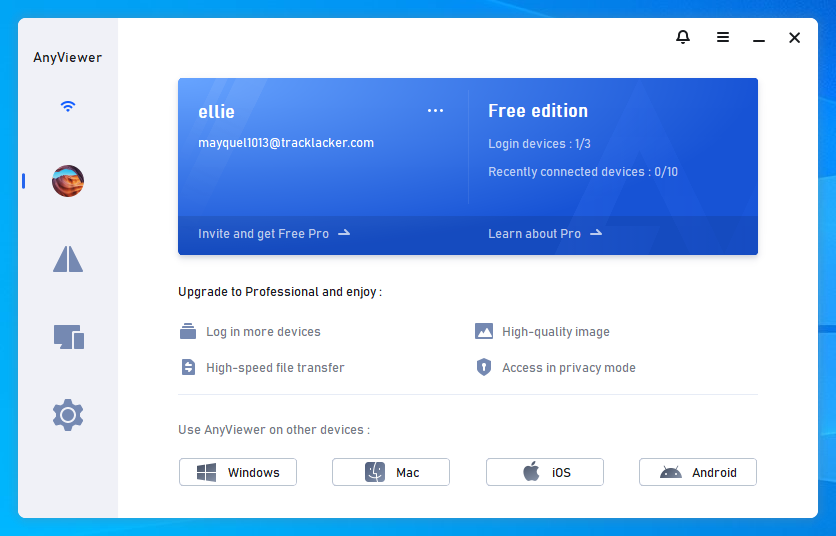 Step 4. Log in to the same AnyViewer account on the two devices; then you can achieve a direct connection by clicking One-click control.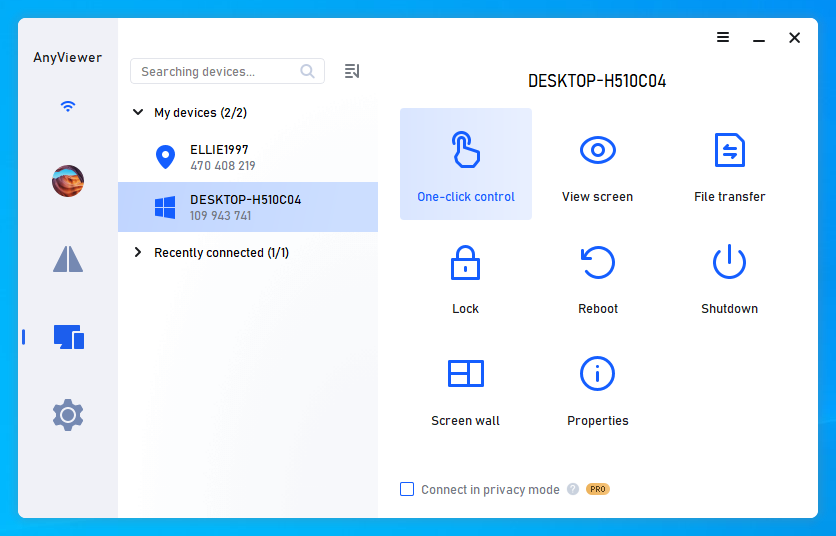 Step 5. After connecting successfully, you'll see the remote desktop.
Notes:✎...

You can also upgrade your account to a Professional or Enterprise plan. What can a professional or enterprise plan brings to you:

More devices can be assigned to the same account for unattended remote access.
Connect in privacy mode to protect privacy, which means the Controller can black the remote PC screen and disable the remote keyboard & mouse click.
Faster file transfer speed. Transfer speed for a free account is 500 KB/s, and for a paid account is up to 10 MB/s.
The bottom line
This post primarily compares Bomgarvs. TeamViewer. Both TeamViewer and Bomgar (BeyondTrust Remote Support) are excellent choices, offering a range of flexible options that significantly enhance productivity, communication, and workflow. You can choose according to your own needs.
If you want a free remote support solution, you can also use AnyViewer. Although a free tool, it has best-in-class features for complete remote connectivity. Try it right now.