Can you remote desktop with multiple monitors?
Is there any way to connect to a multi-monitor system using AnyDesk? Please help me, thanks.
- Question from Giacomo1968
The answer is certainly yes. AnyDesk is a third-party remote desktop software that works across multiple operating systems. It allows users to remotely control unattended computers from virtually anywhere. However, many users have problems using it, such as how to use AnyDesk multiple monitors.
How to use AnyDesk multiple monitors
Does AnyDesk multiple monitors? AnyDesk free multiple monitor is supported. To connect remotely using AnyDesk, you first need to download, install, and launch AnyDesk on both devices. Then please follow the steps below.
Step 1. Open it on the remote computer and then you can see your address that can be used for remote access. On the local computer, enter the address of the remote computer in the blank box and click "Connect".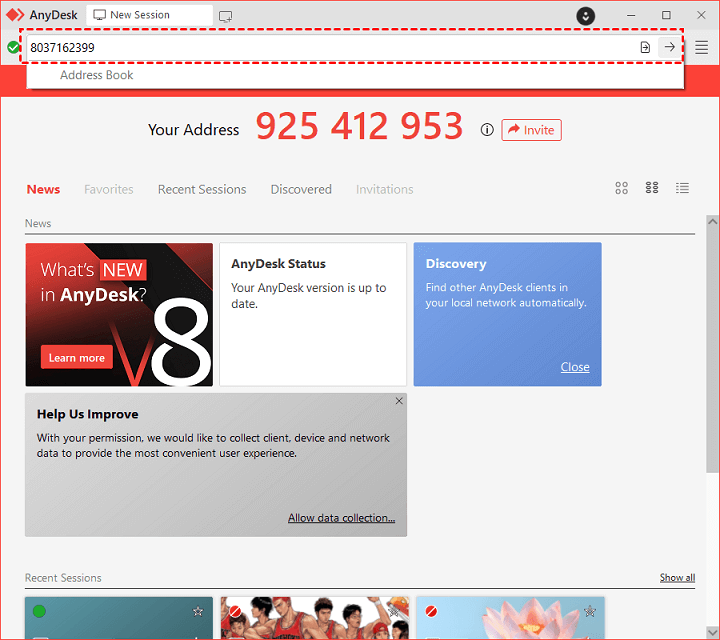 Step 2. On the remote computer, the recipient will receive a pop-up window. Click "Accept" to establish a remote connection.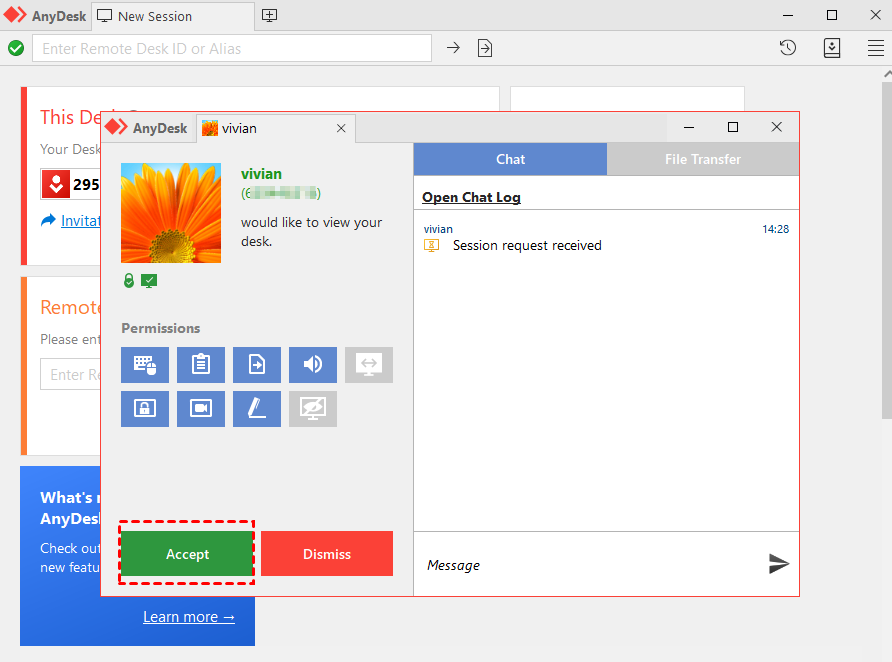 Step 3. After successfully establishing a connection, you can switch on full-screen mode and see a row of toolbars at the top.
Step 4. Remote monitors are represented by numbered rectangles on the AnyDesk toolbar. The associated numbered monitor icon switches the AnyDesk view to the corresponding monitor on your connected device.
Note: If you want to display multiple monitors at the same time, AnyDesk does not support it. If you want to display more than one monitor at the same time, you can click on the monitor image in the top left corner of the screen next to the session window and open a new window to create a new connection.
AnyViewer: The best free AnyDesk alternative with multi-monitor support
This is how to use AnyDesk free multiple monitors. Overall, it is still not that convenient and you need to click back and forth in order to keep switching back and forth between different screens. Although it is also cumbersome to open different windows to display multiple screens at the same time. Because each window is independent, it takes up a certain screen size. So do you need a free, easy, and fast AnyDesk alternative?
AnyViewer is a remote access software that supports multiple monitors and provides users with a very convenient and fast experience. It is a professional and secure remote access tool that allows you to remotely access a PC with multiple monitors and supports multi-monitor switching or displaying all monitors or a specified monitor during a remote session.
You can also use it to control multiple computers at the same time, and AnyViewer avoids the problem that all computers must be on the same LAN.
The free version of AnyDesk is for personal and non-commercial use only, but the AnyViewer free plan supports not only personal use but also commercial use.
Step 1. Free download, install, and run AnyViewer on both of your devices.
Step 2. Navigate to "Log in" and click "Sign up" to create an AnyViewer account and log into this account on both devices.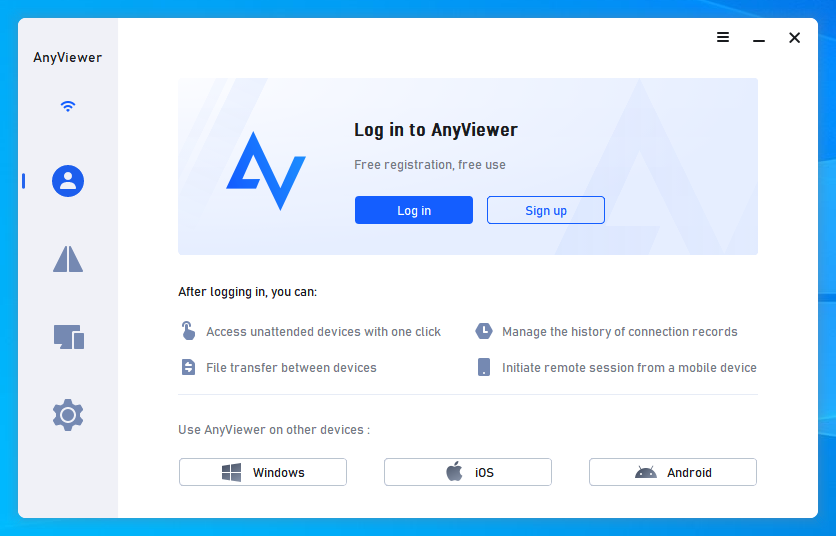 Step 3. After logging into the same account, your device will be automatically assigned to the account you are logged into.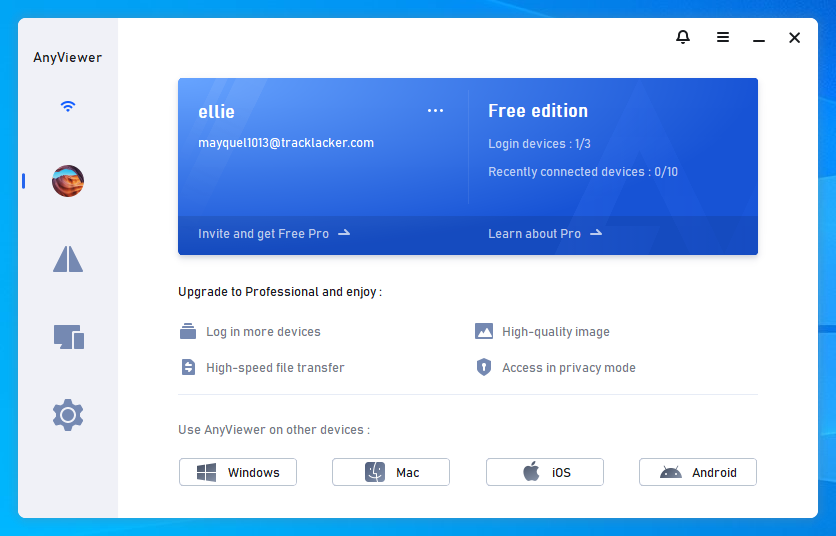 Step 4. On your local device, go to "Device" and choose the target computer you want to connect to, then click "One-click control" to achieve unattended remote access.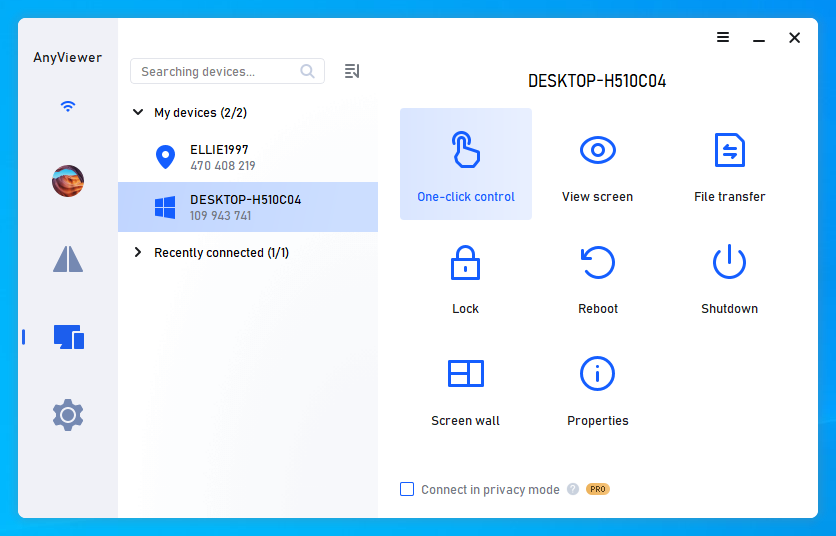 Step 5. You can now control a remote computer with dual or multiple monitors. You can click on "Screens" and then choose to display all screens on the window or a specific screen.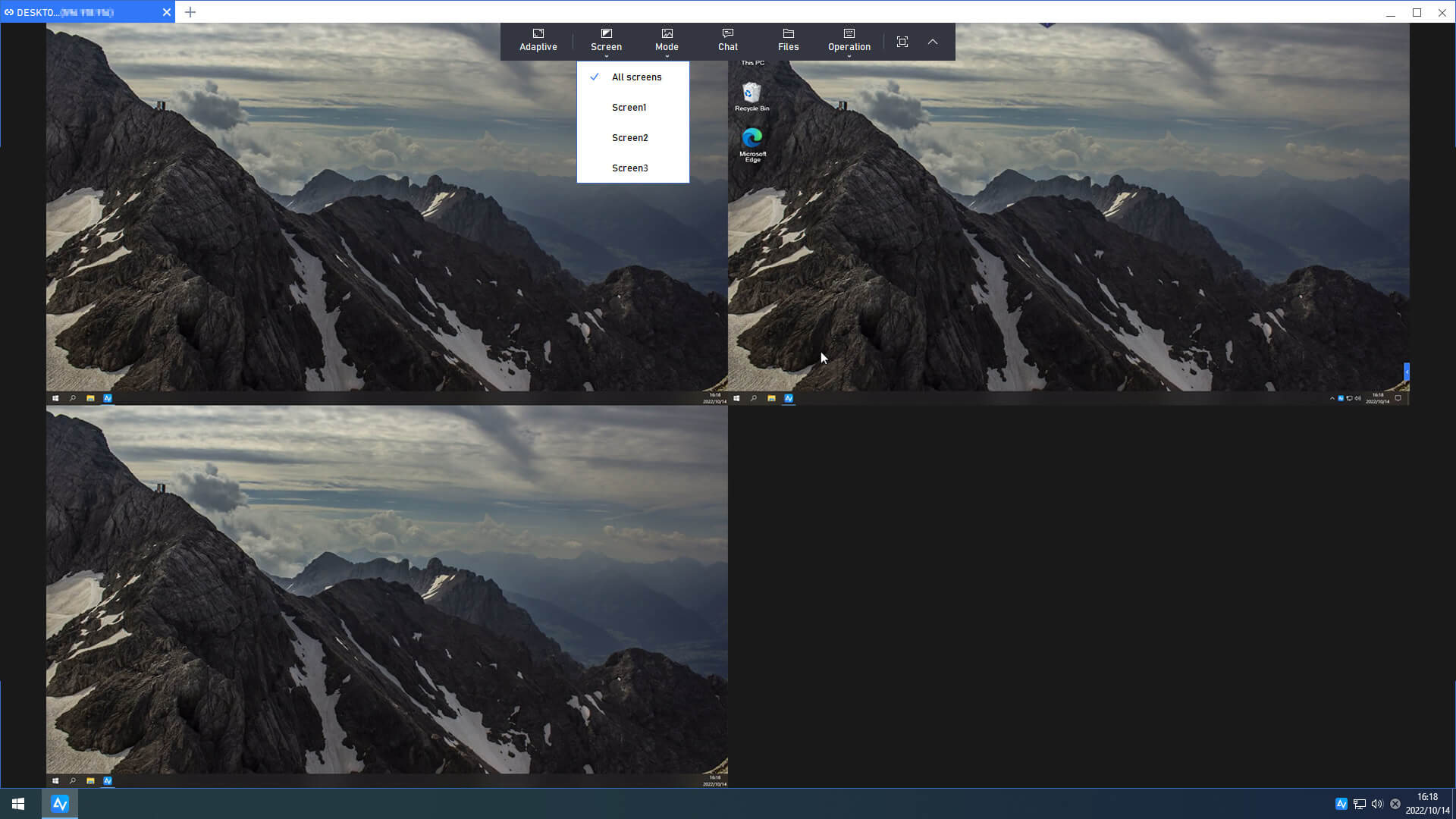 ★Tips: To enjoy more benefits, it's recommended to upgrade your account to a Professional or Enterprise plan:

More devices can be added to the same account for unattended access with one-click control.
Countless devices can be controlled simultaneously by a single computer.
Enjoy remote access in Privacy Mode.
Enjoy an unlimited number of file transfers(1 TB per file).
Enjoy faster file transfer speeds.
Create groups for organizations to better manage large numbers of devices.
...
Conclusion
This is all about how to use AnyDesk multiple monitors. After reading the step-by-step guide in this article, you have already mastered how to use AnyDesk multiple monitors, but AnyDesk Multi-Monitor still has many shortcomings, and it is still slightly cumbersome for users to use. This is where AnyViewer will be your best choice. With AnyViewer you can choose to display all the screens on a window or a specific screen without having to switch back and forth. You'll save a ton of hassle by doing this. Don't hesitate to download AnyViewer and start using it!