Why is AnyDesk not full-screen?
I'm facing a baffling problem when using AnyDesk to connect between my laptop and desktop on the same network. Attempting to go full-screen causes AnyDesk to minimize and create a hidden window on my laptop screen, with all input going to the desktop, yet nothing visible. How can I fix this?"
- Question from Reddit
Remote connections often benefit from full-screen mode to enhance visibility. Typically, one can activate it by using the AnyDeskfull screen mode shortcut, which is double-clicking an active session tab. However, if you encounter issues with the AnyDesk full-screen mode, there's no need to fret. Here are three practical solutions to address this problem effectively.
How to fix AnyDesk full-screen mode not working [3 solutions]
To resolve the issue of AnyDesk full-screen mode not working, please follow the steps outlined below.
Solution 1. Change the Hardware Acceleration setting
If you're facing issues with AnyDeskfull screen not working, the initial solution involves modifying the Hardware Acceleration setting in the following manner:
Step 1. Navigate to the "Settings" menu.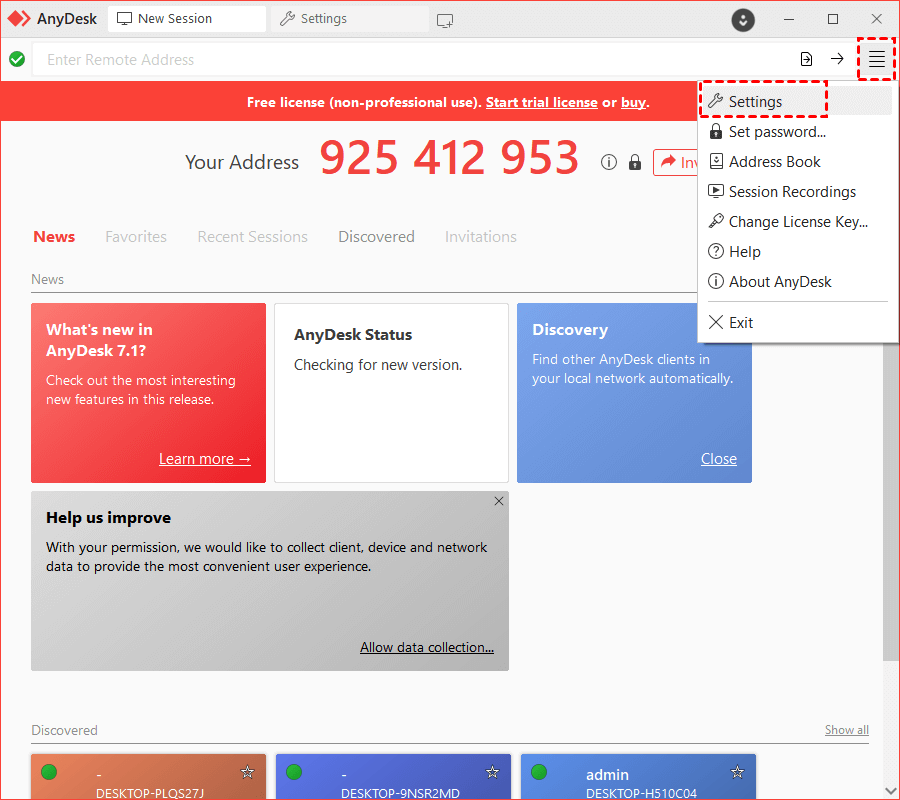 Step 2. Locate the "Display" option and scroll down to find "Hardware Acceleration."
Step 3. Opt for either "OpenGL" or "DirectDraw."
Solution 2. Reinstall AnyDesk
If you suspect an issue with your current AnyDesk installation, it's advisable to remove AnyDesk completely from your computer and then reinstall it. Here's how to do it:
Step 1. Open the "Control Panel" and navigate to "Programs" and then "Programs and Features."
Step 2. Right-click on AnyDesk and select "Uninstall."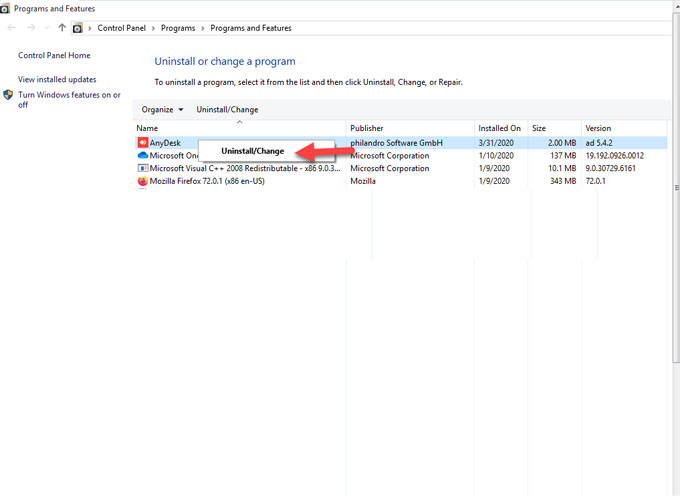 Solution 3. Try an AnyDesk alternative
If you're on the lookout for a free alternative to AnyDesk on your Windows computer, consider giving AnyViewer a shot. This handy free remote desktop software is designed specifically for Windows PCs, ensuring a smooth and efficient remote experience.
Once you've successfully connected to another computer using AnyViewer, you'll notice a "Full Screen" button right at the top center of the screen. Just give it a click, and you'll seamlessly switch to full-screen mode.
One significant advantage of AnyViewer over AnyDesk is that it doesn't limit the purposes of connections you can make. AnyViewer is entirely free, no matter how you intend to use it. Whether you need to transfer files between your home and work computers or assist clients remotely, AnyViewer has got you covered. Its flexibility makes it an excellent tool for remote work and support, accommodating a wide range of needs with ease.
Step 1. Start by downloading and installing AnyViewer.
Step 2. Launch AnyViewer and sign in using your account credentials.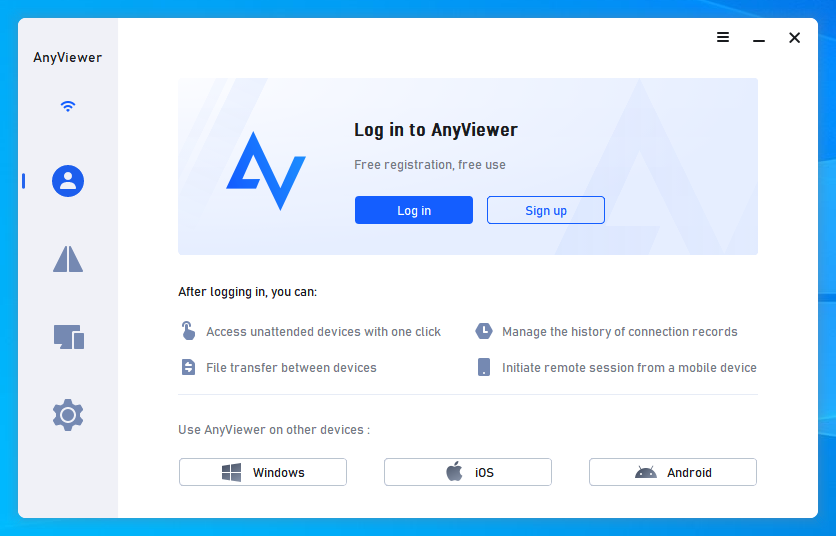 Step 3. After logging in, you'll be directed to the user interface.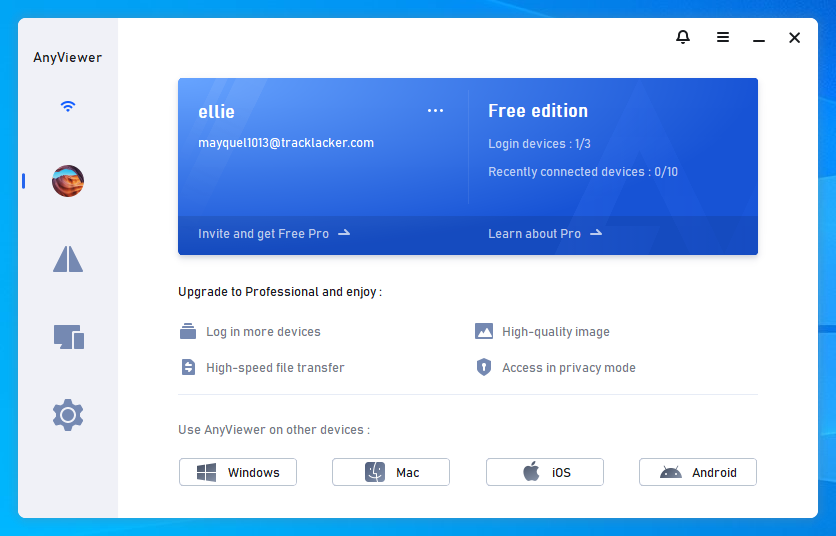 Step 4. On your client computer, head to the "Device" section. Here, you can select the PC you want to control and establish an instant remote connection by clicking "One-click control."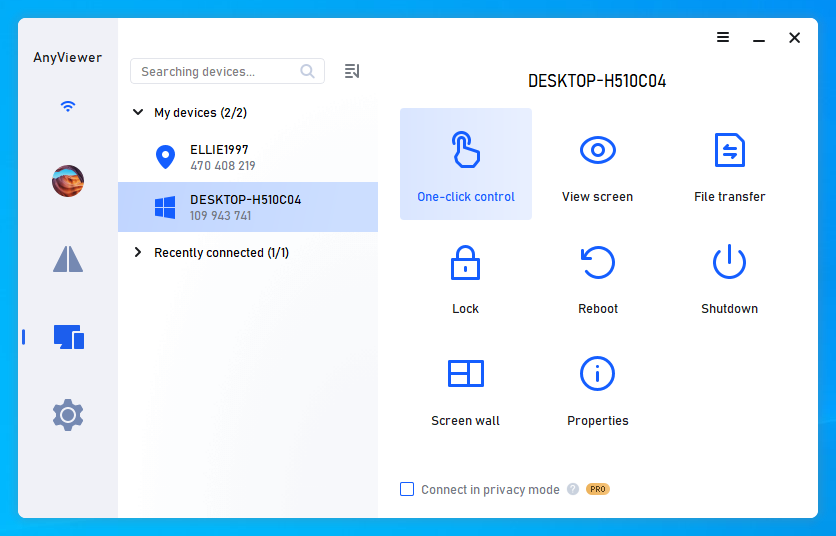 Note: If needed, you have the option to upgrade your account to a Professional or Enterprise plan to manage more devices and access additional features.
Step 5. Once you've successfully connected to another computer, you'll notice a toolbar in the middle at the top of the screen. Click the maximize option, and the remote screen will instantly switch to full-screen mode.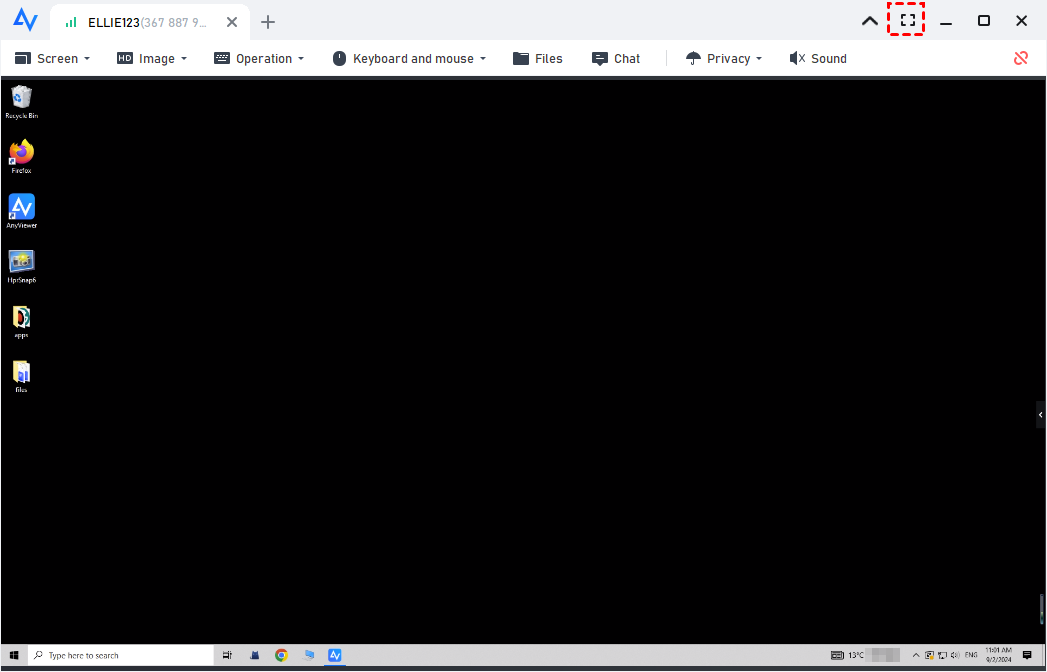 The bottom line
In conclusion, resolving AnyDesk full-screen mode not working issue is crucial for effective remote connections. You can start by adjusting the Hardware Acceleration setting in AnyDesk's "Settings." If the problem persists, consider uninstalling and reinstalling the software. Alternatively, explore AnyViewer as a free, flexible alternative. Its seamless full-screen mode and unlimited connections make it a valuable tool for remote work and client support. With these solutions, you can overcome the challenges of AnyDesk's full-screen mode not working and enjoy a more efficient remote desktop experience.