How do you fix the connection was terminated by remote computer?
Hi, when I set up the VPN in Windows, it gives me this error: the connection was terminated by remote computer before it could be completed. How can I solve this problem? Thanks."
- Question from Windows Forum
How to fix connection terminated by remote computer before it could be completed [6 solutions]
Many users report running into error 628: connection terminated by remote computer before it could be completed. It means the modem device fails to establish an RDP connection.
This error can occur for several reasons, issues with the router or modem, faulty Windows Firewall settings, etc. The solutions for this issue are given below.
Solution 1. Preliminary checks
When a connection to the remote computer cannot be established, we recommend you do preliminary checks before proceeding with advanced troubleshooting methods.
Check the signal strength presented in the modem access manager.
Ensure that the modem is correctly connected.
Remove and then re-plug the modem.
Restart the modem.
Temporarily turn off antivirus software on the computer.
Restart the computer in Safe Mode.
If the error persists when establishing the connection, follow the solutions below.
Solution 2. Update Driver
Step 1. Press Win + X and open Device Manager.
Step 2. Click network adapters and select your modem.
Step 3. Right-click your driver and click Update Driver Software.
Solution 3. Uninstall and reinstall the WAN Miniports
Step 1. Press Win + X and open Device Manager.
Step 2. Open Network adapters tab, right-click WAN Miniport (SSTP) and click Uninstall device.
Step 3. Click Uninstall in the prompt window.
Step 4. Repeat the same steps to uninstall all the WAN Miniport devices.
Step 5. Right-click Network adapters and click Scan for hardware changes.
Solution 4. Change Microsoft CHAP version 2 protocol setting
Step 1. Open Control Panel, click View network status and tasks, and click Change adapter settings.
Step 2. Right-click the VPN connection and select Properties.
Step 3. Go to the Security tab, enable Allow these protocols, and check Microsoft CHAP version 2. Finally, click OK to save the changes.
Solution 5. Disable the Proxy
Step 1. Press Win + R, enter "inetcpl.cpl", and click OK.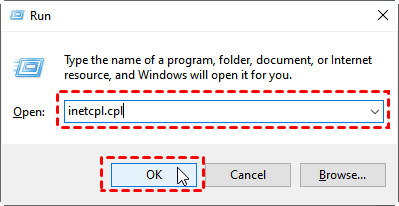 Step 2. Click Connections and click LAN settings.
Step 3. Disable Use a Proxy server for your LAN and click OK.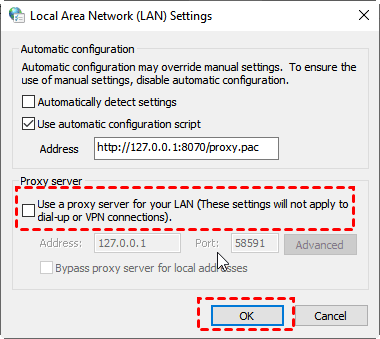 Solution 6. Change Windows Firewall settings
Step 1. Open Window Defender Firewall and click Turn Windows Firewall on or off.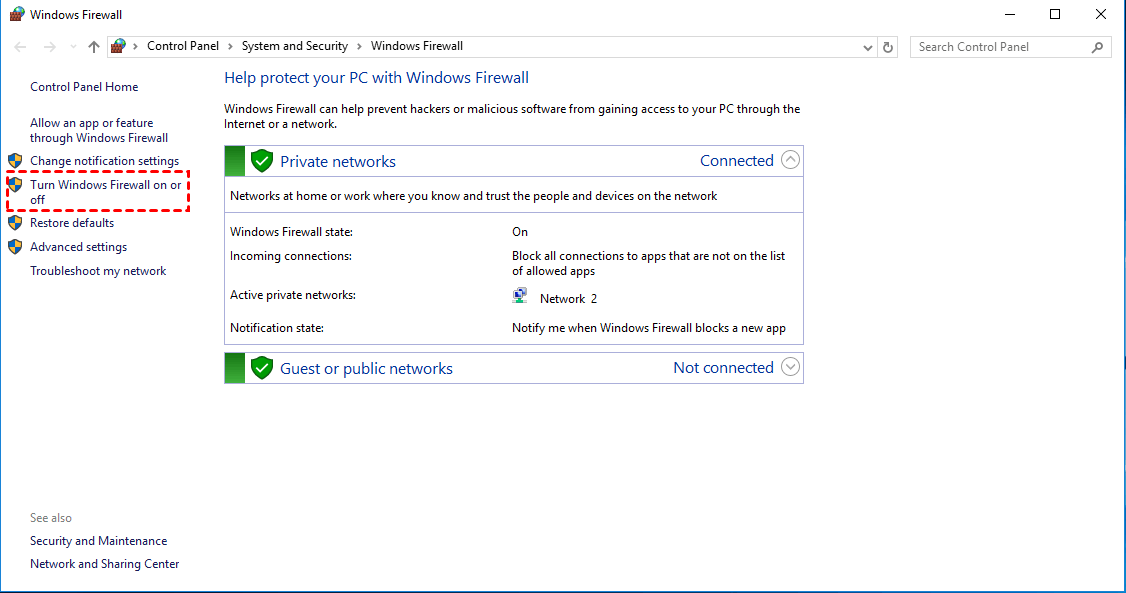 Step 2. Tick Turn off Windows Defender Firewall under private and public network settings, and click OK.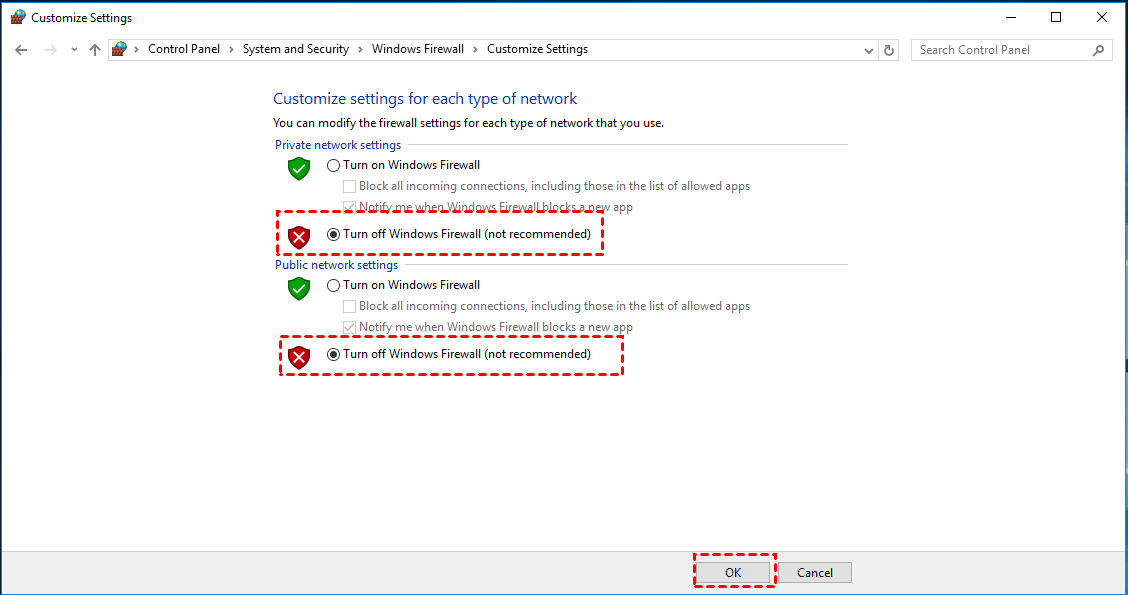 Bonus tip: How to achieve fast & stable remote connection without VPN
Is there any easier way to access the remote computer without setting up a VPN? Sure! The professional remote desktop software AnyViewer could be the best option! AnyViewer allows remote connections in all network conditions without additional port forwarding or VPN setting, whether your devices are on the LAN or over the Internet.
As an all-in-one remote access tool, AnyViewer enables many advanced features as follows:

Unattended remote access: Users can remotely access another computer without permission.
Flexible file transfer: Users can transfer files in multiple ways.
Multi-session: Users can manage multiple remote devices simultaneously.
Chat: Users can communicate in a remote session by sending messages in the chat box.
You may be concerned about the safety of using AnyViewer over the Internet without a VPN. Please don't worry. AnyViewer is secured by ECC encryption and will always protect your data from leakage. Besides, AnyViewer also supports connections in privacy mode with Professional or Enterprise plan.
Don't hesitate to download AnyViewer on your computers!
Follow the next steps to start AnyViewer sessions.
Step 1. Open AnyViewer on the host computer, and click Sign up for a new account registration.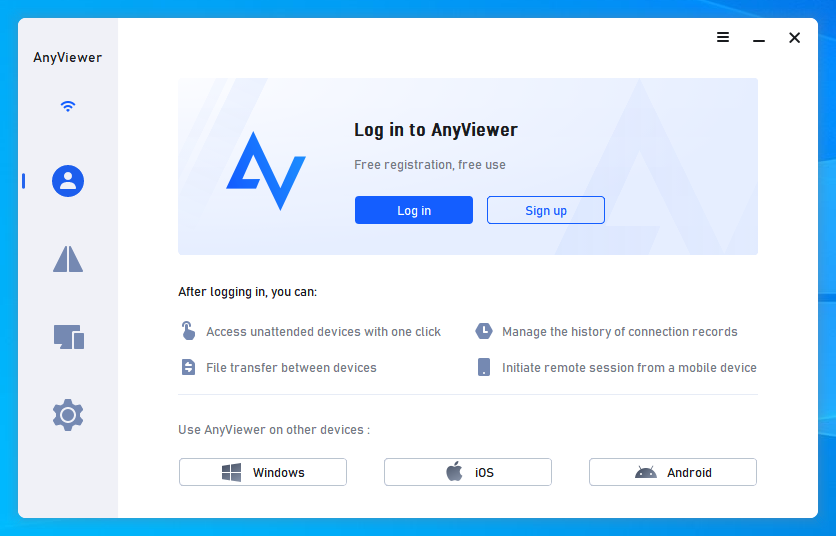 Step 2. Type in the information and click Sign up.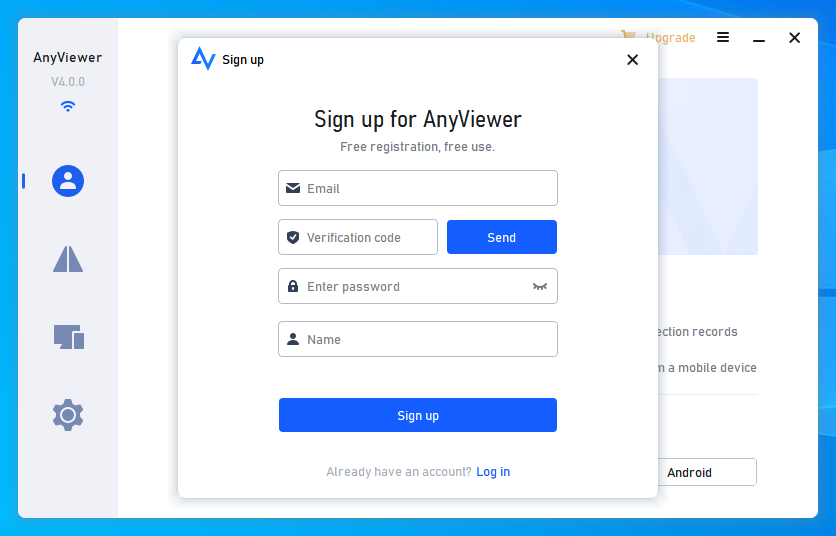 Step 3. Start AnyViewer on the client computer and log in to the same account. The device will automatically assign to the account when you successfully log in.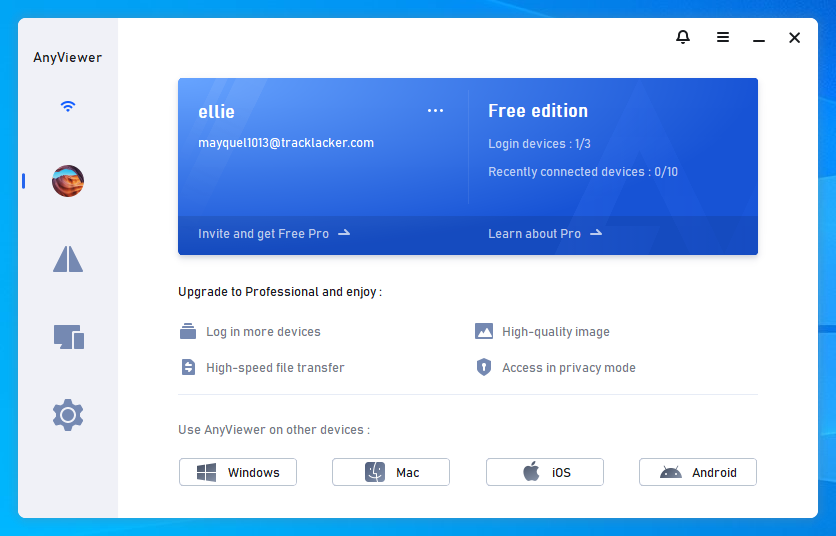 Step 4. Go to Device, click the computer you want to connect to, and click One-click control.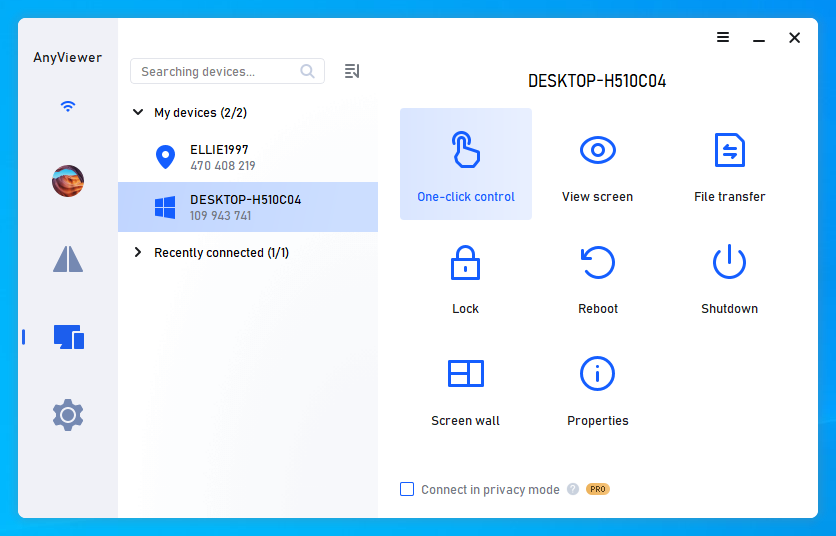 The bottom line
This post offers several solutions for "the connection was terminated by remote computer". If you feel it is complicated to solve this problem, try AnyViewer to enjoy a secure & stable remote connection with ease.