Why is remote desktop software so expensive to use? How much does remote desktop software cost? Remote desktop software can vary in price, and while some options can be expensive, there are also free or more affordable alternatives available. The cost of remote desktop software is influenced by several factors, including compatibility, features, licensing, scalability, etc. It's crucial to assess your specific needs and budget when choosing remote desktop software to strike the right balance between cost and functionality.
For example, if you are a Windows 10 user and have ever used Remote Desktop, you should know that it only supports one concurrent remote session. If you want to have five simultaneous connections, you'll need to by the CALs. The more concurrent remote sessions you need, the more CALs you'll need.
Another good example is TeamViewer. TeamViewer is free for personal use. If you want to use it for commercial purposes, you'll need to buy licenses. For businesses that need to support a large number of users or devices, scalability can be a significant factor in pricing.
While there are expensive remote desktop software options available, there are also more affordable alternatives, including free options. If you're looking for a free yet professional remote desktop software for Windows, AnyViewer is your best choice.
AnyViewer provides free services for personal and commercial use. Besides, it supports unattended remote access, file transfer, multiple remote sessions, screen sharing, remote shutdown, etc, all without extra expenses. It definitely the best choice for users who're looking for a free option.
Follow the steps to get started with AnyViewer:
Step 1. Begin by downloading, installing, and launching AnyViewer on your devices.
Step 2. Now, make sure you've got an AnyViewer account set up and ready to roll. Don't forget to sign in on both your local and remote devices.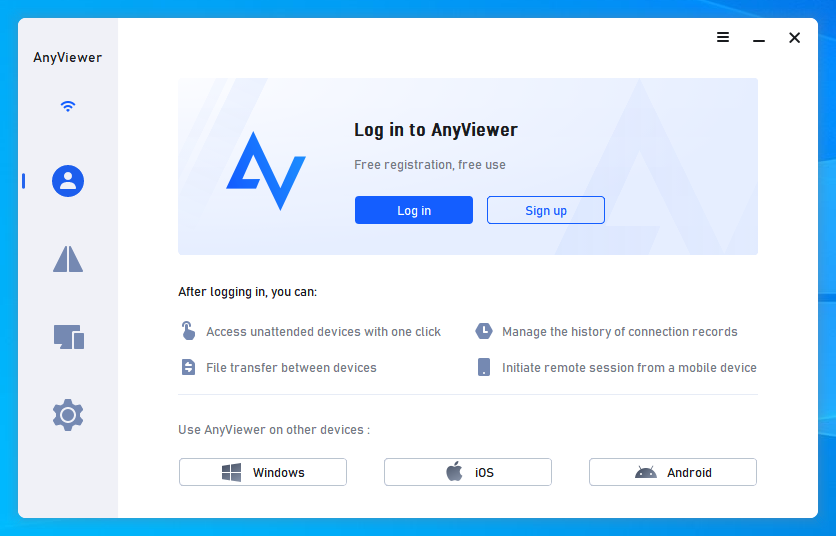 Step 3. On your local device, Head over to the Device section in the app to see the lineup of devices at your disposal.
Step 4. Select your desired remote computer from the list and initiate the connection with a simple click on One-click control.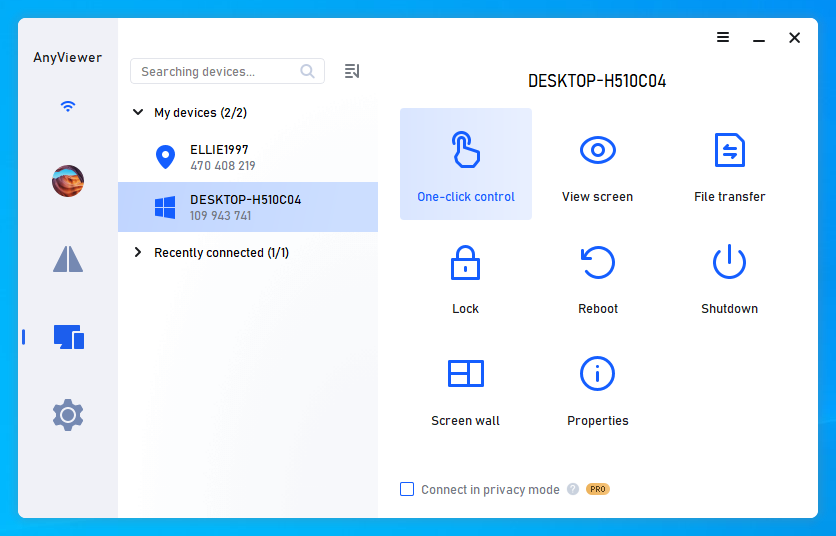 AnyViewer also provides Professional and Enterprise plans tailored to the requirements of both small and large businesses, offering a comprehensive range of additional benefits at a budget-friendly and competitive cost. With these plans, users gain the ability to efficiently oversee a higher number of devices through a simplified one-click control interface, experience optimized speed for seamless file transfers, and establish secure connections using a privacy mode, among other advantages.