RemotePC is a remote access and remote support software solution that allows individuals and businesses to access and control computers remotely. It enables users to connect to a computer from a different location over the internet, providing the ability to perform tasks on that computer as if they were physically present at the machine.
Is RemotePC free for personal use? Regrettably, RemotePC does not offer free access for personal use. While they do provide a trial period, it's important to note that this trial is only available for a limited time, typically spanning seven days. During this brief window, users can explore and evaluate the remote access and support capabilities. However, for prolonged personal use, a subscription to one of their paid plans becomes necessary to maintain uninterrupted access to their services.
For users who are looking for a free RemotePC alternative, AnyViewer is worth considering. AnyViewer stands as an all-inclusive, free remote access solution, offering secure connectivity to distant devices from any location. Its feature set encompasses unattended access, seamless file transfers, multi-monitor functionality, support for multiple concurrent sessions, and instant chat capabilities. With an intuitive interface and a hassle-free setup, it grants users swift and uncomplicated access.
In comparison to RemotePC, AnyViewer's most notable advantage lies in its cost-free offering of robust functionalities. To embark on your AnyViewer journey, follow these steps:
Step 1. Commence by downloading, installing, and launching AnyViewer on your devices.
Step 2. Establish an AnyViewer account and ensure you sign in on both your local and remote devices.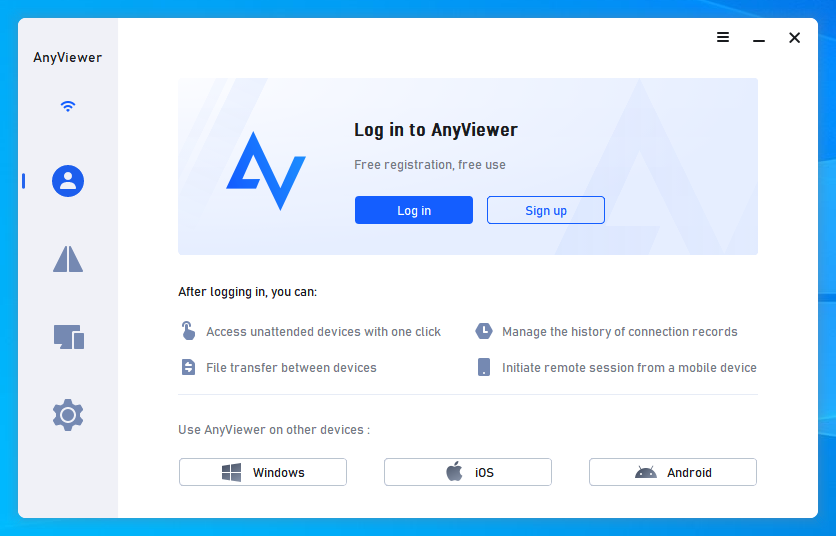 Step 3. On your local device, navigate to the Device section within the application to access the roster of available devices.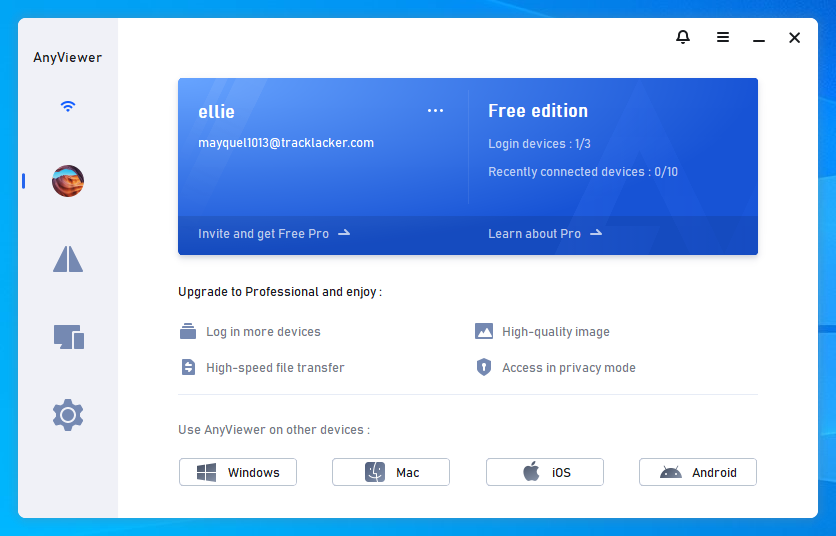 Step 4. Select your desired remote computer from the list and initiate the connection with a simple click on the One-click control.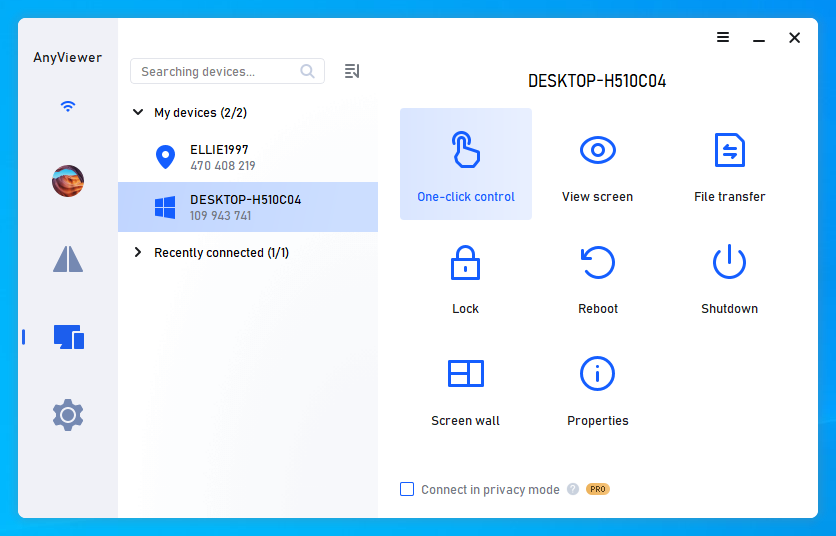 ★Tips:

It's worth noting that by upgrading to a Professional or Enterprise plan, you can unlock additional privileges, including:

The ability to manage more devices with streamlined One-click control.
Enhanced speed for file transfers.
The option to establish connections with privacy mode on another computer.
Improved image quality, ensuring a clearer remote experience.
And much more, expanding your remote access capabilities significantly.