Do you have to download Chrome Remote Desktop for PC? In a strict sense, you don't have to download Chrome Remote Desktop as standalone software. Instead, you need to add it as an extension to Google Chrome browser. This extension, crafted by Google, grants you the ability to remotely access and manage your PC from another device, be it a smartphone or another computer.
Before you dive into the Chrome Remote Desktop tutorial, ensure you have these two prerequisites:
Google Chrome browser
Google account
Follow the steps below to learn how to download Chrome Remote Desktop:
Step 1. On both machines, log in to the same Google Account on your Chrome browser. Then, search for Chrome Remote Desktop and access its official web page.
Step 2. Initiate by clicking Remote Access followed by the download button.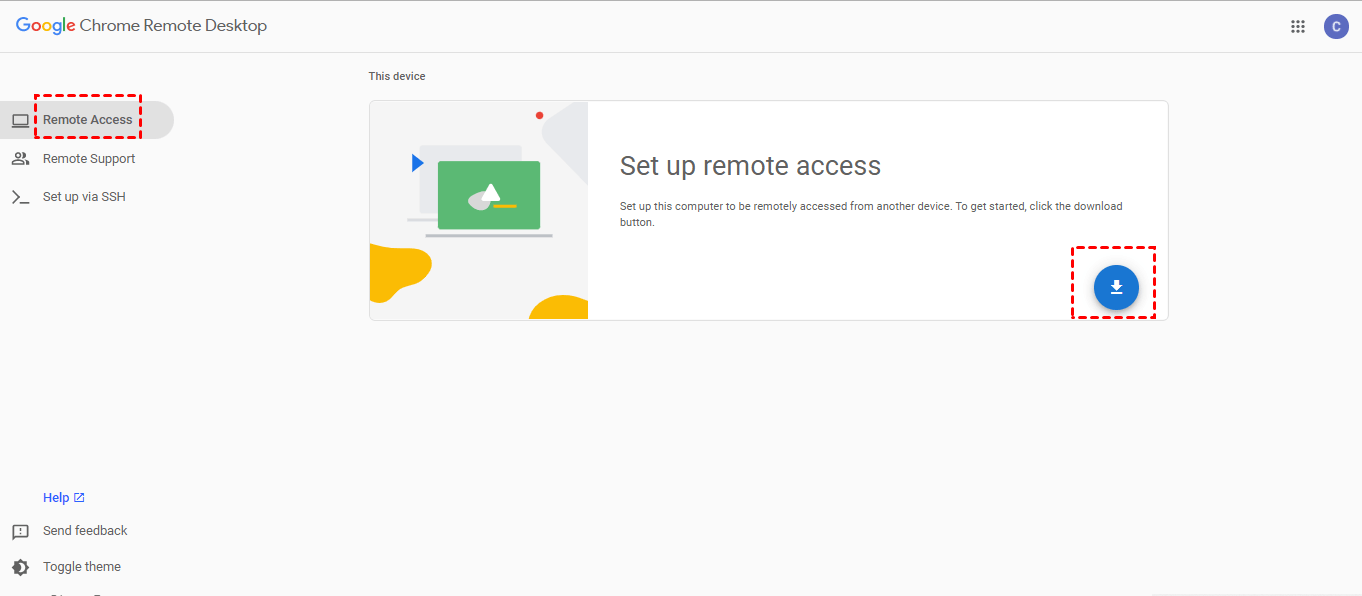 Step 3. Click Add to Chrome to seamlessly integrate Chrome Remote Desktop into your browser.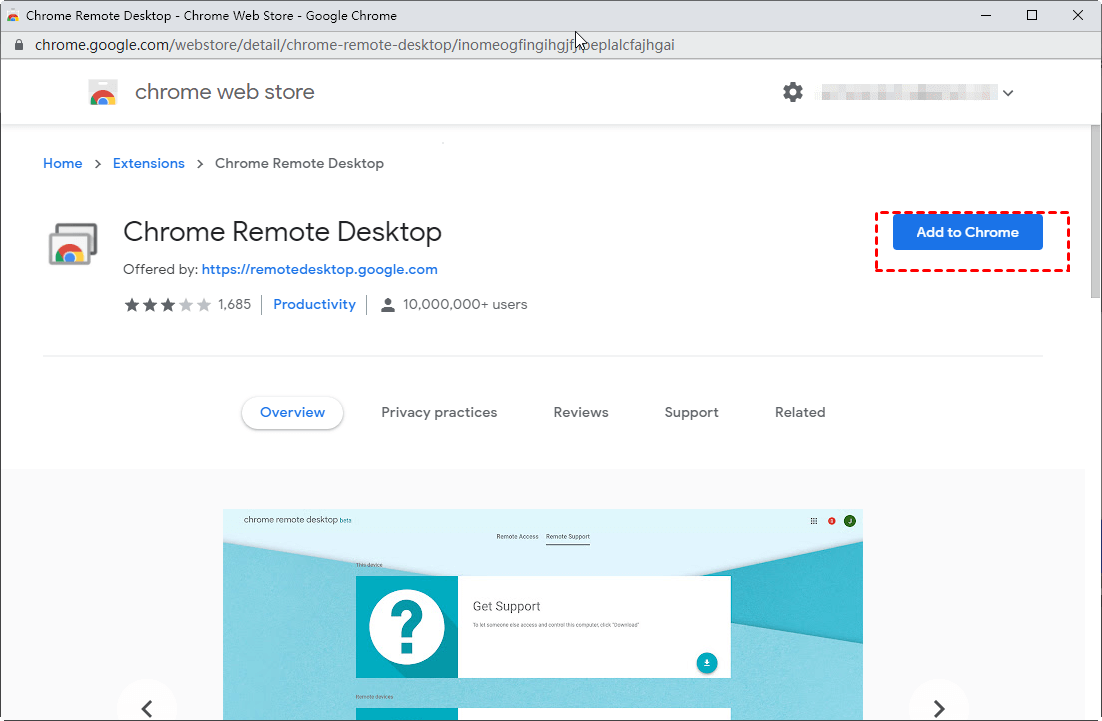 Step 4. Confirm the download by selecting Add extension.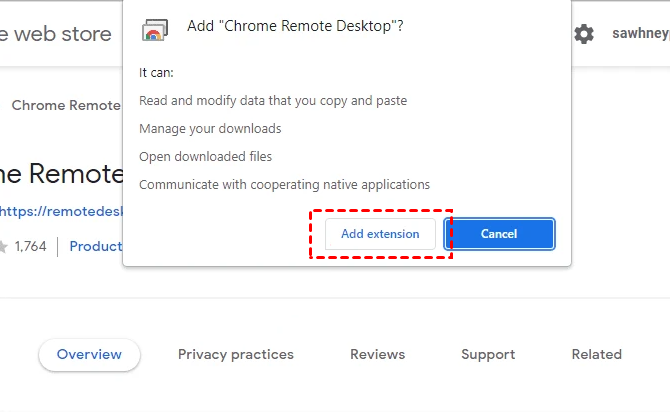 Step 5. Click Accept & Install when prompted.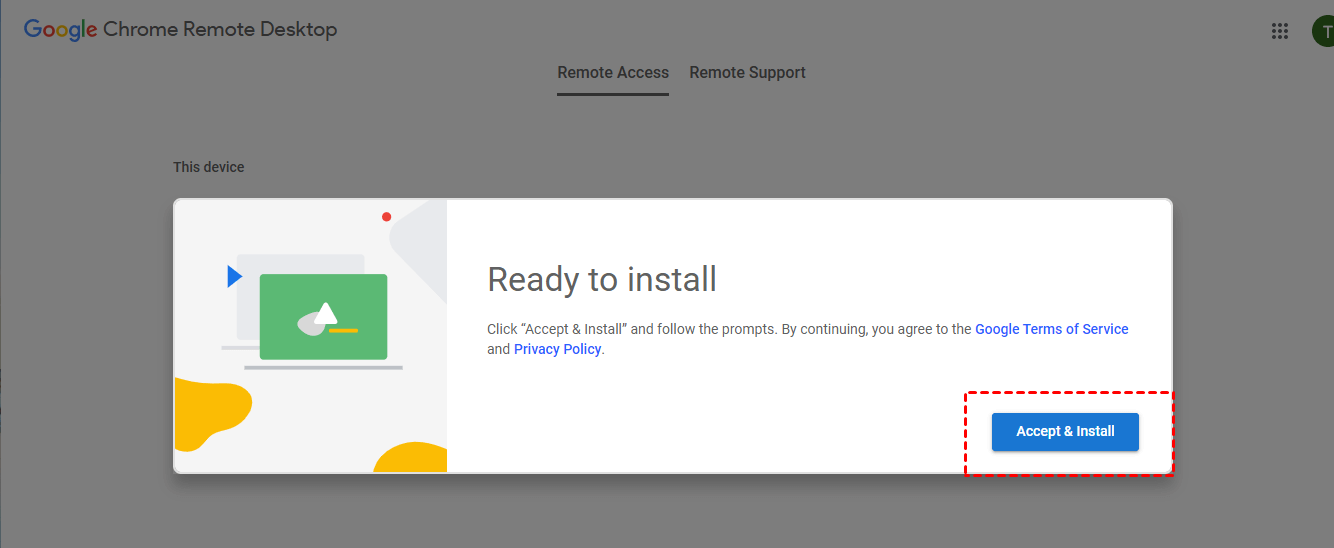 Step 6. Assign a name to your computer and proceed by clicking Next.

Step 7. Opt for a PIN comprising at least six digits and confirm it to activate the program.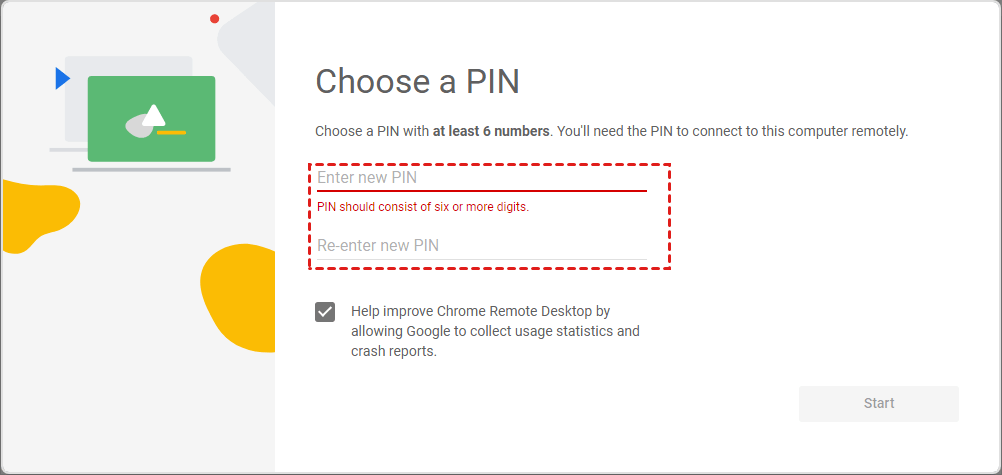 Step 8. Once both systems have established their PINs successfully, you can peruse the available computers on the local device. Click on your desired computer for connection.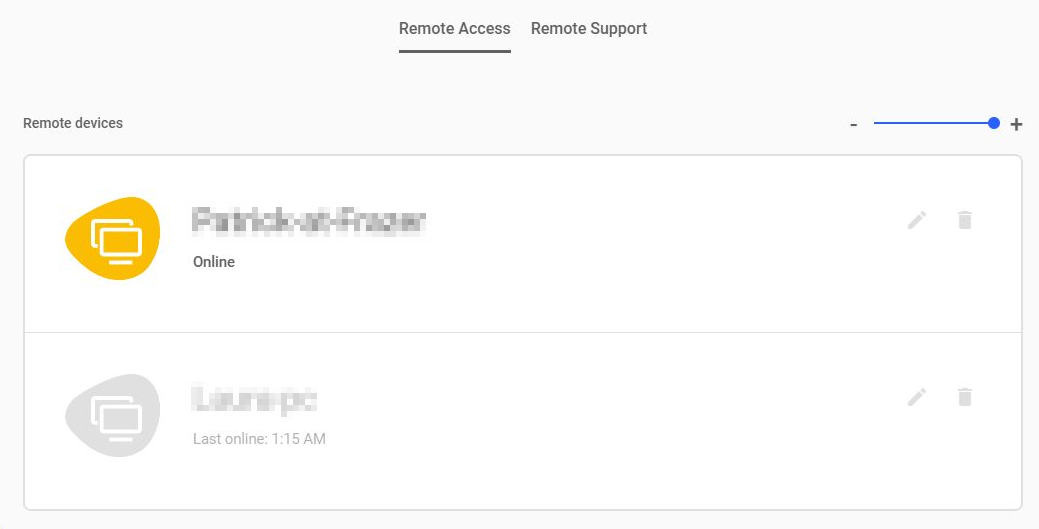 Step 9. Input the remote computer's PIN, click the blue arrow, and commence controlling it.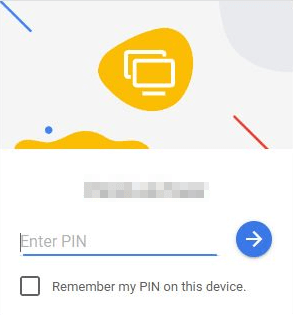 Chrome Remote Desktop has garnered popularity as a convenient, free remote desktop solution. Nevertheless, it falls short in comparison to other competitors like AnyViewer. AnyViewer is one of the best free remote desktop software which excels Chrome Remote Desktop in several aspects:
In-session text chat: AnyViewer elevates text communication during remote sessions, setting it apart from Chrome Remote Desktop.
User-friendly file transfer: AnyViewer simplifies file transfer, overcoming Chrome Remote Desktop's limitations.
Simple setup: AnyViewer boasts an intuitive interface and a straightforward setup process.
With its intuitive interface and simple process, AnyViewer is quite easy to set up and use. Follow these steps to use AnyViewer unattended remote access:
Step 1. Begin by downloading, installing, and launching AnyViewer on your devices.
Step 2. Create an AnyViewer account and ensure you sign in on both your local and remote devices.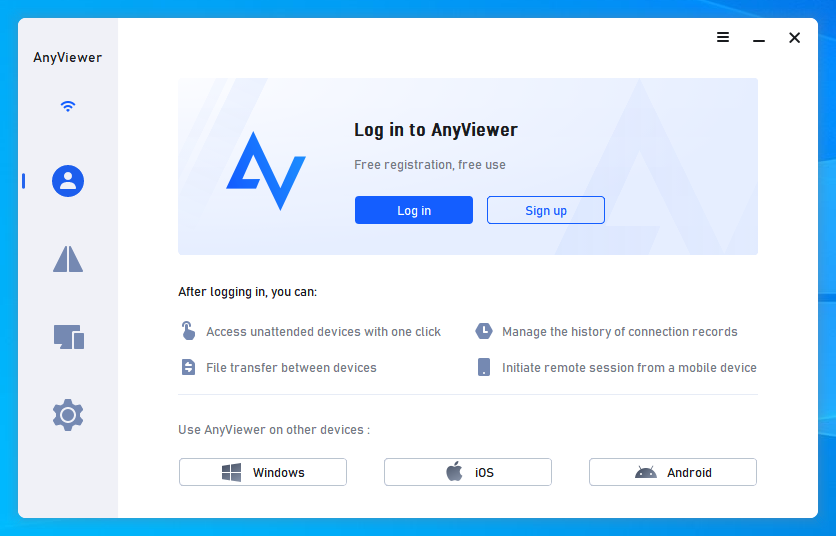 Step 3. On your local device, navigate to the Device section within the application to access the roster of available devices.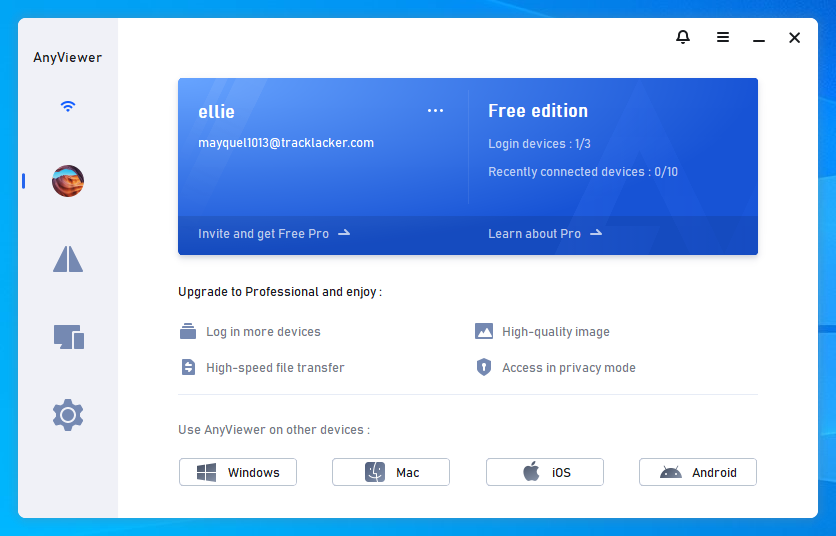 Step 4. Select your desired remote computer from the list and initiate the connection with a simple click on the One-click control.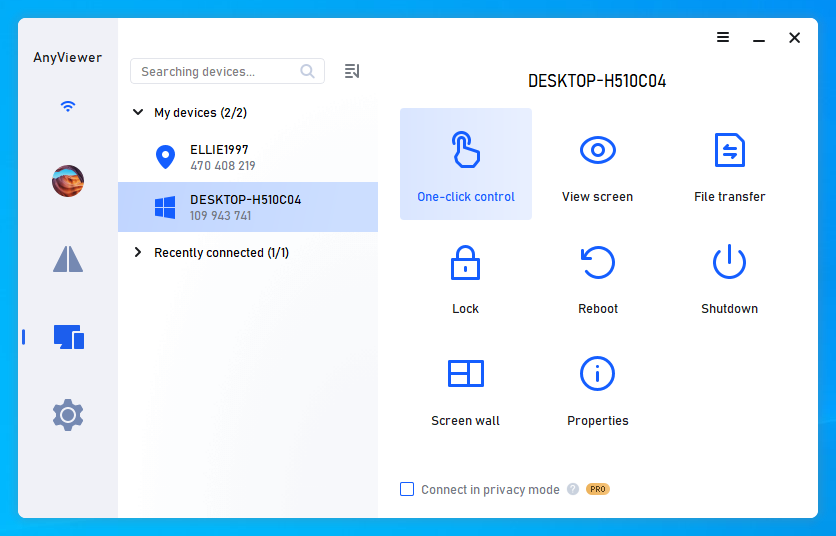 ★Tips:

It's worth noting that by upgrading to a Professional or Enterprise plan, you can unlock additional privileges, including:

The ability to manage more devices with streamlined One-click control.
Enhanced speed for file transfers.
The option to establish connections with privacy mode on another computer.
Improved image quality, ensuring a clearer remote experience.
And much more, expanding your remote access capabilities significantly.