Remote Desktop Services (RDS) is a collection of Windows operating system components, each with a specific purpose, that combines a variety of features. It allows users to start and control interactive sessions on remote computers or virtual machines over a network connection. Windows Home/Standard versions are not supported on the Remote Desktop Server side. What was the former name of Remote Desktop Services? This article is about to reveal the answer.
What was the former name of Remote Desktop Services? Originally in Windows Server 2008 and previous versions of the operating system Remote Desktop Services was known as Terminal Services. As the product continued to evolve, it wasn't until 2009 that Terminal Services was renamed Remote Desktop Services in Windows Server 2008 R2. More features are built into the product and in most cases the terms RDS and Terminal Server can be used interchangeably.
Now your confusion about what was former name of Remote Desktop Services has been cleared up. Next, this article will introduce you to a perfect alternative to Remote Desktop Services. AnyViewer is a recommended, comprehensive, and free remote desktop service software. It not only supports Windows Home/Standard versions that are not supported by Remote Desktop Services, but is also compatible with iOS and Android.
This is a software that you should try and I am sure it will not disappoint you. Let's have a look at how to use it now.
Step 1. Before you can use it, you are required to download, install, and launch AnyViewer on your devices.
Step 2. Next, create a new AnyViewer account and sign in on your devices.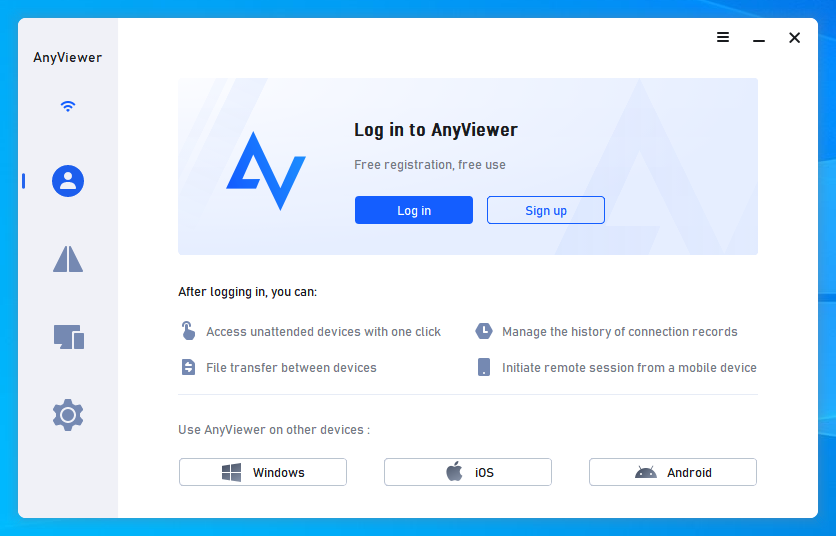 Step 3. On the local device, go to the "Device" option and you will see a list of available devices that you can access.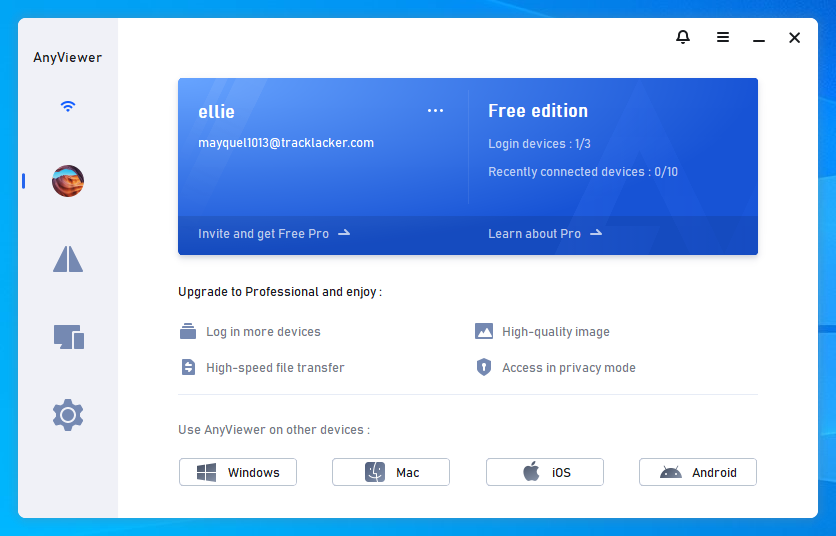 Step 4. Then, select your target remote computer in the list and enable the connection by clicking the "one-click control".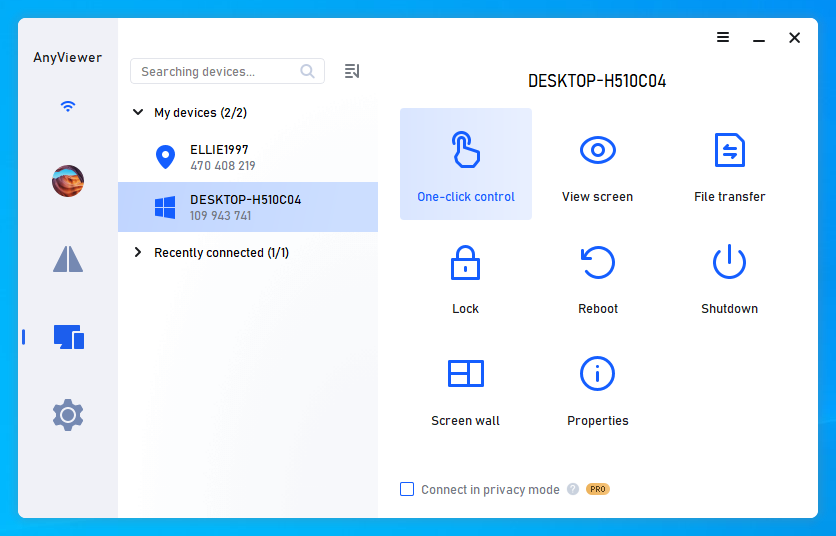 ★Tips: You can unlock more privileges by upgrading your account to a Professional or Enterprise plan:

Ability to control more devices with one-click control.
Transfer an unlimited number of files simultaneously.
Get faster file transfer speeds.
Privacy Mode access when connected to another computer.
...​​​​​