Does Zoom allow file transfer?
Does Zoom allow file transfer? Absolutely! Zoom goes beyond its primary screen share functionalities to enable file transfers among meeting participants. This in-meeting and in-webinar chat feature facilitates the exchange of files, allowing participants to send files directly to individuals, groups, or all participants. Notably, files can even be directed to specific predefined groups, such as webinar panelists.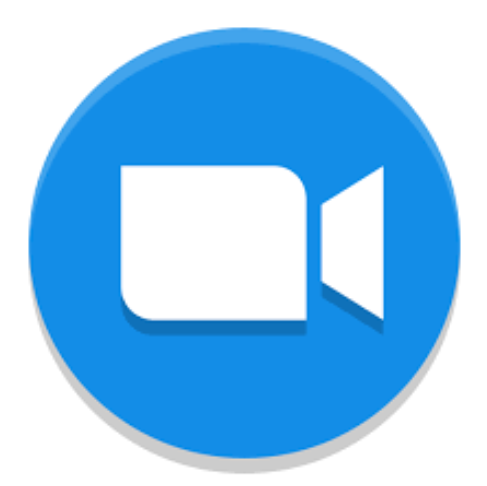 What are the Zoom file transfer limits?
What are the Zoom file transfers? Zoom does impose limits on file transfer sizes, which can present challenges for sending larger files. According to official information, the maximum supported file size for transfer is 1 GB.
Besides the Zoom file transfer size limit, it's important to keep in mind that Zoom exclusively supports file transfers within meetings and webinars. Offline file transfer functionality is not available.
How to transfer files via Zoom
Transferring files during a Zoom meeting or webinar is a straightforward process. Here's a concise guide to help you navigate through the steps:
Step 1. Start or join a meeting or webinar.
Step 2. Access the Chat feature.
Step 3. Click on File and then Your Computer to select a local file for transfer. A confirmation will be displayed upon successful file submission.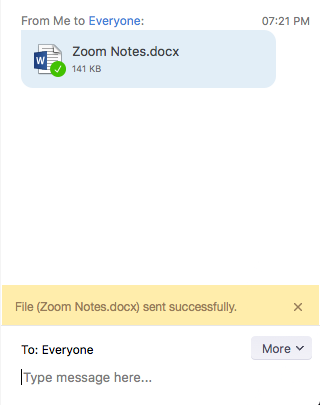 Step 4. Participants will receive a notification once the file is sent, and they can subsequently download and open the file.
Bonus tip: Best Zoom large transfer alternative
If you are sick of the Zoom chat file transfer limit, it's time to try a large file transfer alternative. AnyViewer presents a compelling solution. AnyViewer is a free and professional file transfer tool that boasts swift transfer speeds and convenient features.
In its free edition, AnyViewer allows users to upload up to 100 files concurrently, with each file transfer capped at a maximum size of 100MB. Notably, it leverages two file transfer threads, ensuring swift and seamless transfers, and enhancing the user experience.
For those seeking even greater flexibility, AnyViewer offers a Professional version upgrade, which unlocks a plethora of benefits:
Send bigger files: With this upgrade, you can send individual files as massive as 1TB in size.
Speedy transfers: Experience swift file transfers, reaching speeds of up to 10MB/s.
Multi-task with ease: Manage multiple file transfers simultaneously thanks to the multi-threading feature.
No limits: There's no cap on the number of files you can send at once, providing you with unlimited flexibility.
Budget-friendly: Best of all, this upgrade comes at a wallet-friendly price of just $49.95 per year, making it a highly affordable choice.
Step 1. Start by downloading, installing, and launching AnyViewer on your devices.
Step 2. Create an AnyViewer account and sign in on both devices.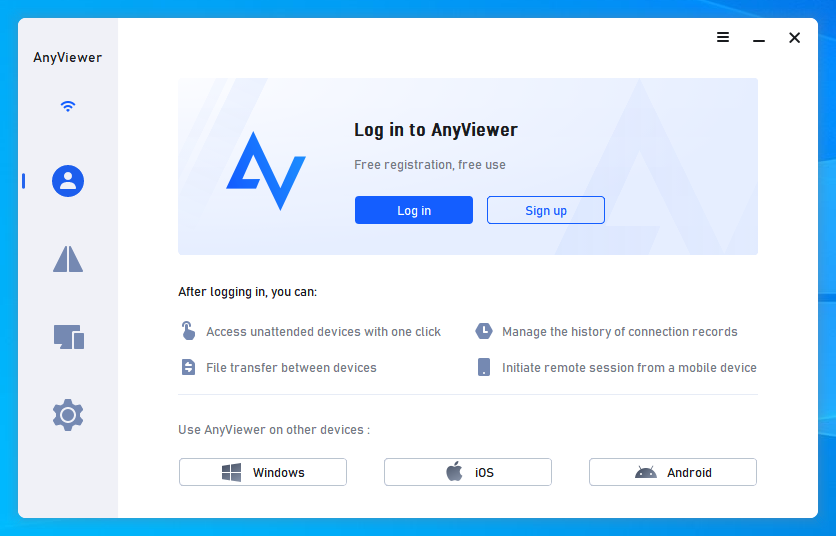 Step 3. On your local device, head to the "Device" section to view the available devices.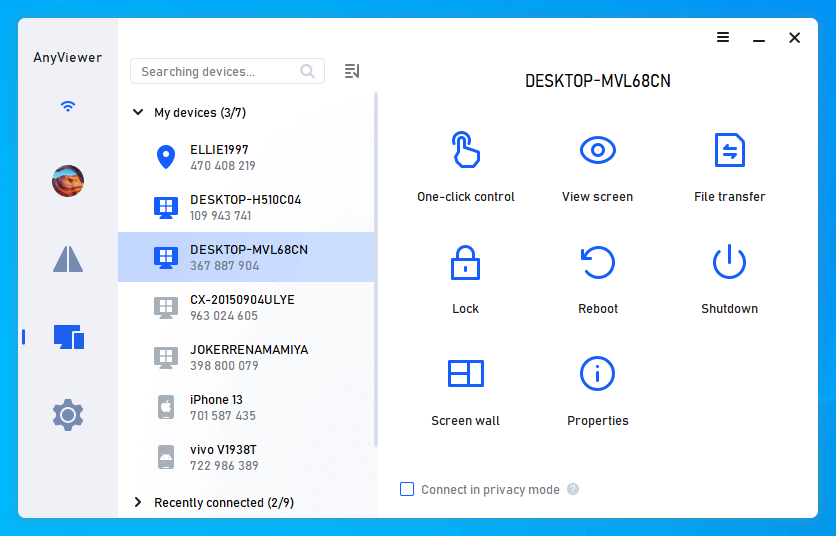 Now, let's explore two ways to transfer files:
Way 1. Transferring files outside of the session
Step 1. Choose the target computer from the list and click "File Transfer." This action opens the file manager.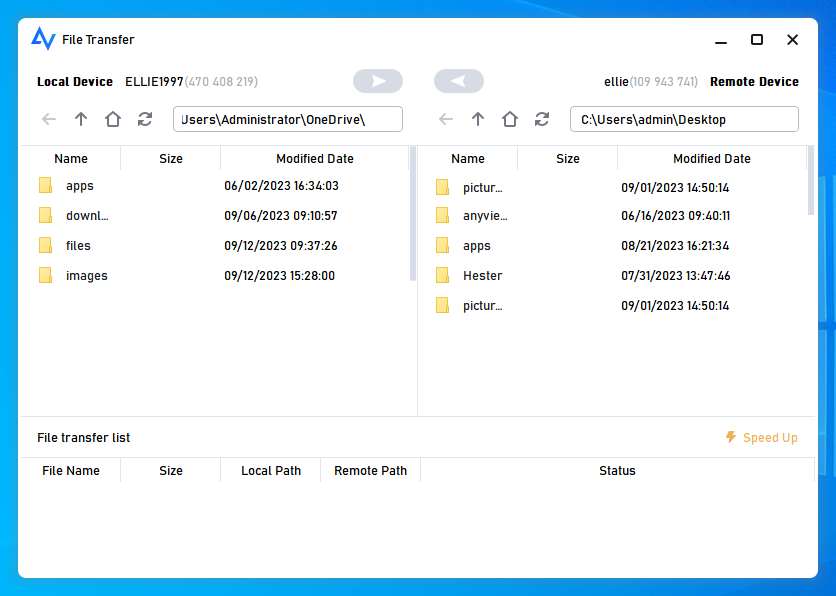 Step 2. The file manager displays two panes. The left one shows the file path of your local computer, while the right one displays the file path of the remote computer. To transfer files, select the desired files and use the arrow buttons for the transfer.
Way 2. Transferring files during a remote session
Step 1. AnyViewer makes it possible to transfer files during a remote session. To access the remote computer without supervision, select "One-click control."
Step 2. Within the menu bar, click the "Files" button to initiate file transfers.

Alternatively, you can simply drag and drop files during the session for seamless transfers.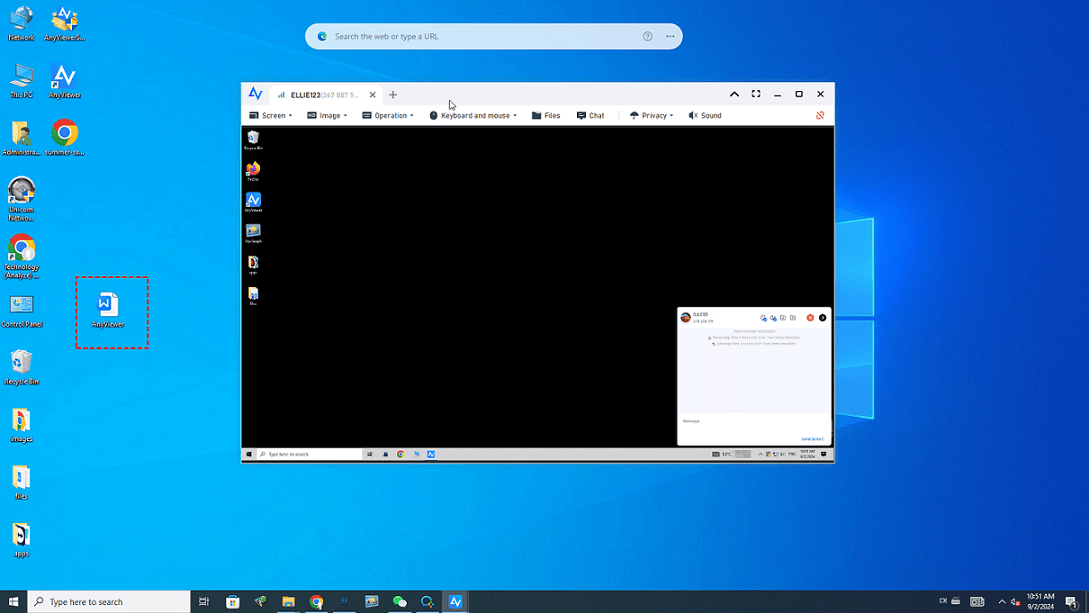 AnyViewer is more than a file transfer tool
AnyViewer goes beyond mere file transfers, offering a suite of features that make it a top-notch alternative to Zoom. Let's explore these additional capabilities:
Unattended remote control. AnyViewer provides seamless connect to unattended computers, allowing you to work efficiently from any location without requiring constant supervision.
Screen sharing. Gain access to remote systems and share your screen, facilitating collaborative efforts and enhancing communication.
Instant chat. During remote sessions, AnyViewer offers a built-in instant chat feature, enabling real-time text-based communication. This fosters effective collaboration and provides user support.
Remote management. AnyViewer empowers users to manage unattended computers remotely. This includes actions like locking, restarting, or shutting down the remote computer, offering both convenience and control over the targeted device.
These additional features make AnyViewer a versatile and comprehensive tool for various remote collaboration and control needs.
The bottom line
Zoom file transfer limit can hinder the sharing of larger files, but there are ways to manage it. You can compress files, use cloud storage, or explore alternative platforms. The goal is to maintain seamless collaboration while adapting to evolving technology. Stay informed and adapt to make virtual file sharing more efficient.