Can't find Terminal Services in Group Policy Editor
"I have a Windows 7 and a Windows 10 machine and Computer Configuration\Policies\Administrative Templates\Windows Components\Terminal Services are missing on both. I have tried to delete the C:\Windows\System32\Group Policy\Adm folder but it doesn't help. How do I get them back? Is there an ADM I can load?"
2 solutions for Terminal Services missing from Group Policy Editor
Terminal Services, one of the components of Microsoft Windows, allows a user to remotely access applications and data. If Terminal Services is missing, the RDP won't work. How to solve the issue "Terminal Services missing from Group Policy Editor"?
Workaround: Find Remote Desktop Services in Windows 7 and higher versions
Some users didn't realize that in Windows 7 or higher Windows versions like Windows 10 or Windows 11, the feature set previously called Terminal Services was renamed to Remote Desktop Services. So, firstly check is there a policy named Remote Desktop Services. If there are neither terminal services nor Remote Desktop Services, follow me to fix the issue.
Solution 1. Add/Remove an item from Group Policy
Step 1. Press Win + R and then enter "gpedit.msc" to open Group Policy Editor.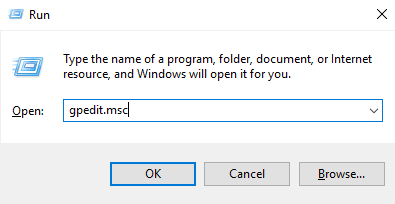 Step 2. Locate Administrative Templates and right-click on it, choose Add/Remove Templates...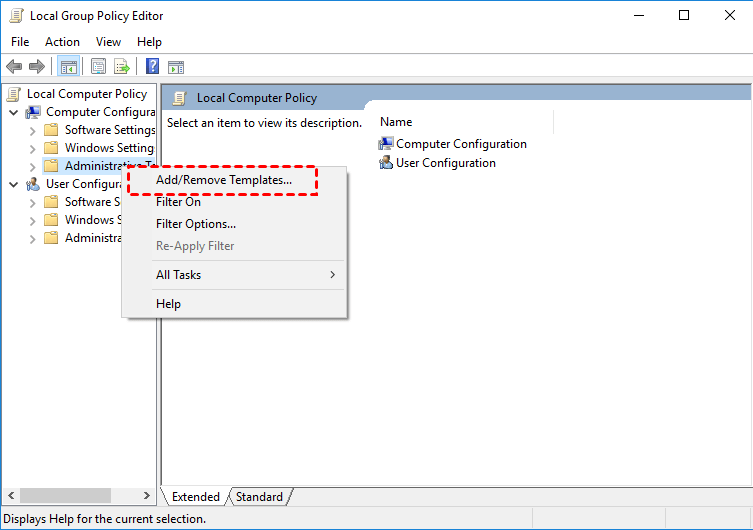 Step 3. Remove an item, like conf and close.
Step 4. The templates rearrange and expand. Right-click Administrative Templates and add back the item "conf" you removed. Then Terminal Services or RDS may be on your list. And now, the "Terminal Server Client registry key missing on Windows 10" can be fixed.
Solution 2. Run SFC /ScanNow
Step 1. Search CMD in the search box and then choose "Run as administrator".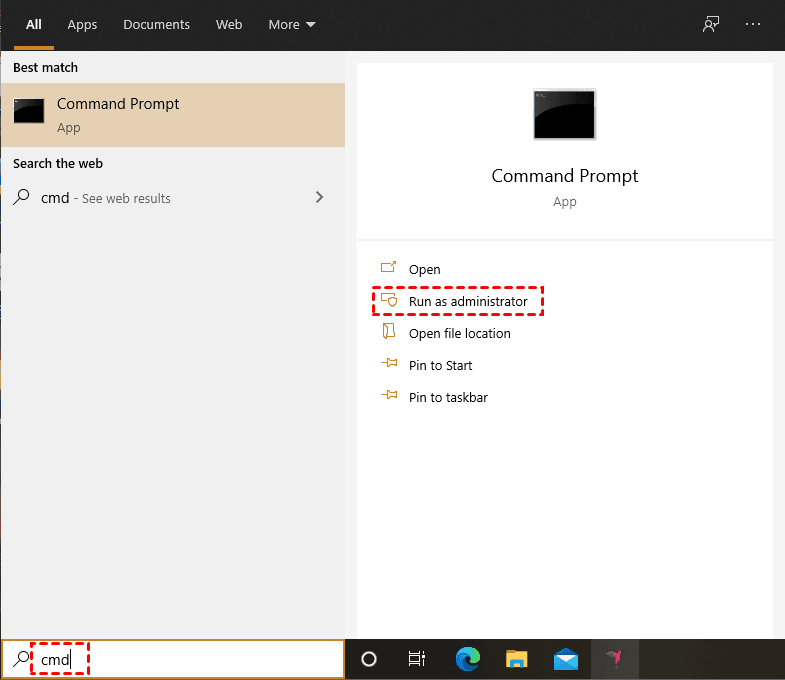 Step 2. Type SFC/scannow and press Enter key.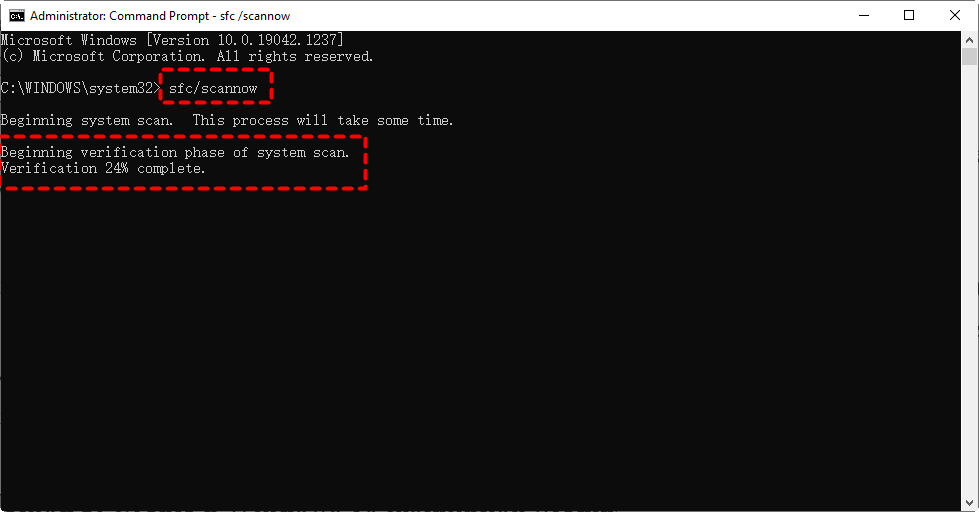 Step 3. Reboot your PC and check if your issue "Can't find Local Group Policy Editor" has been fixed or not.
Note: sfc/scan command can check and fix corrupted system files.
AnyViewer: An easy way to realize remote control
As we mentioned before, we can't use RDP successfully if the Terminal Services are missing. So, restoring Terminal Services is necessary. After trying the above solutions, if the issue still persists or the solutions are complicated for you, it's wiser to try an easier way to realize remote control, such as AnyViewer, a remote access software.
AnyViewer truly realizes the fast remote connection, flexible methods to connect, and easy operation when remotely controlling a PC. You can use it with multiple Windows versions like 11/10/8.1/8/7 and Windows Server 2022/2019/2016/2012 R2. Follow me to know more about AnyViewer.
Step 1. Install AnyViewer and then open it. Go to the "Log in" tab, click on "Sign up".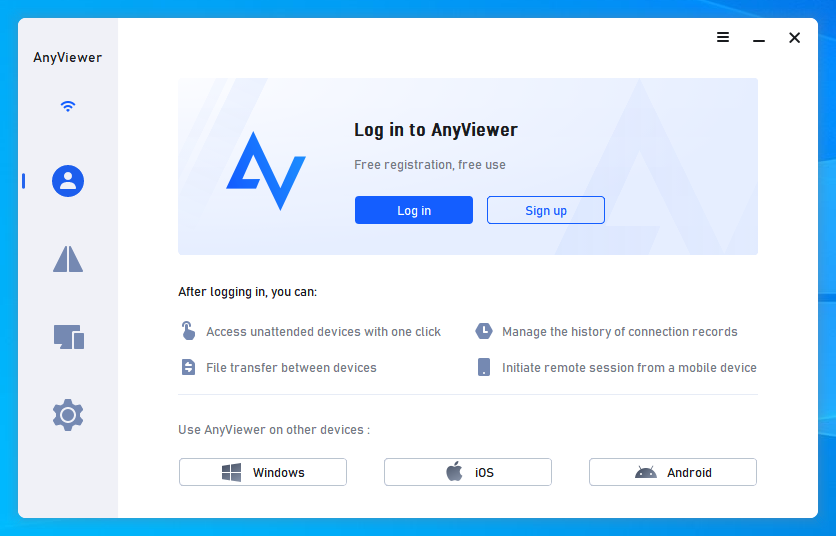 Step 2. Fill in the information to sign up.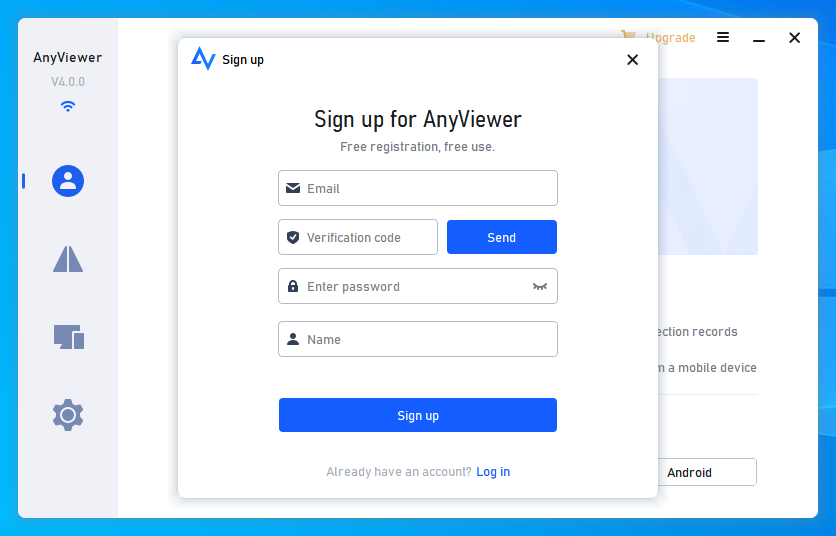 Step 3. Now you can see your interface as the following picture. And your device will automatically be assigned to the account you've logged in to.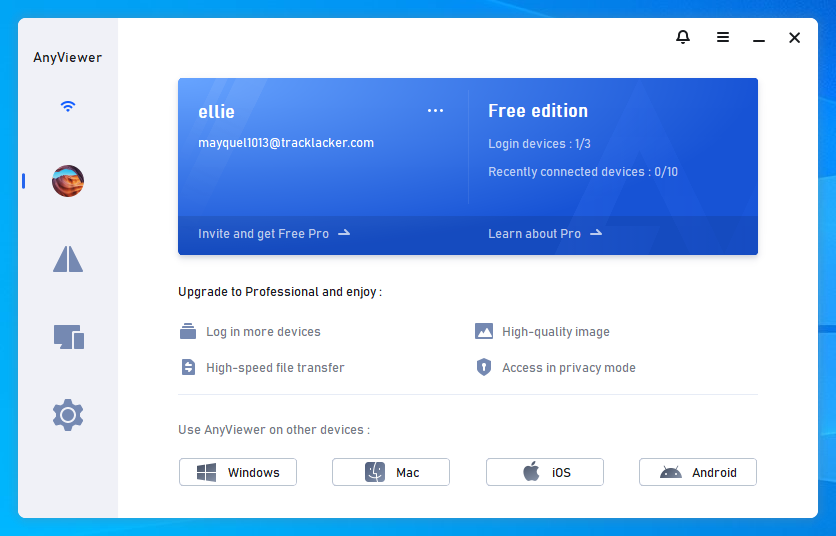 Step 4. If you log the same account on another device, there will be 2 devices in the "My devices" tab. Click the PC that you need to control and click "One-click control" to achieve unattended access with one-click.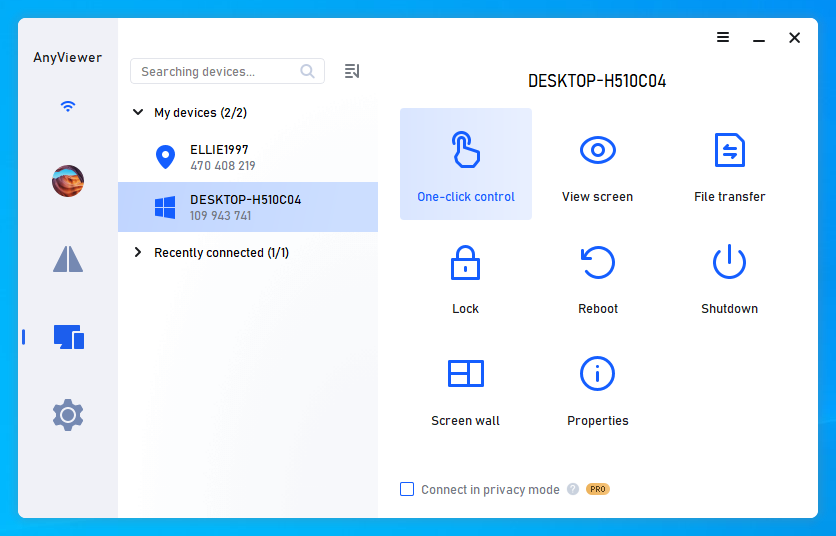 Step 5. The connection is established successfully.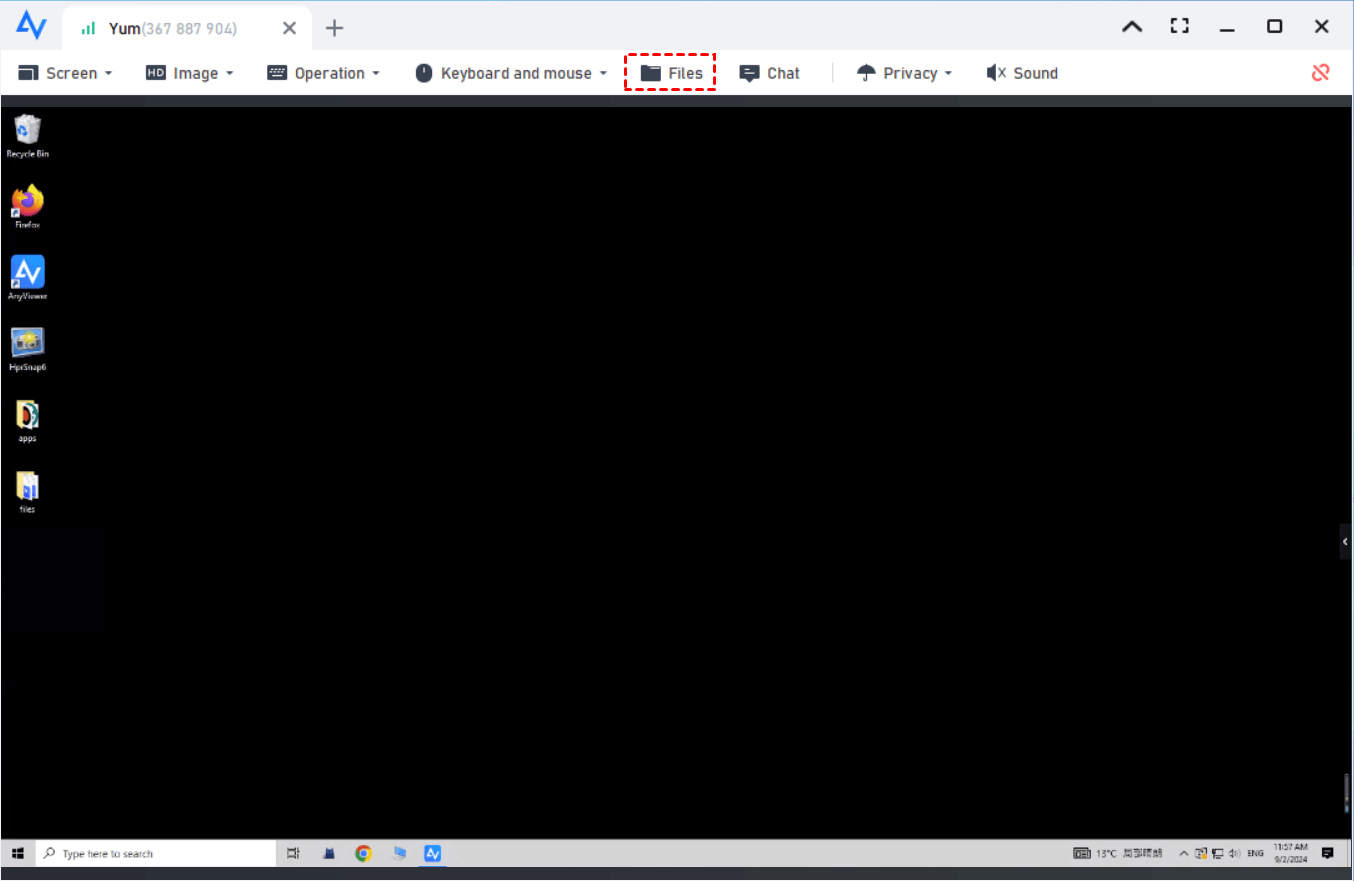 Note: If you need to give support to your friends, "Send a control request" is also accessible to complete the remote session.
Conclusion
What should we do if Terminal Services missing from the group policy editor? I believe you must know the concrete solution to fix the issue, like sfc scanning, adding or removing an item, or merging the registry key. But if you are still pursuing a better solution so that you won't be troubled, AnyViewer can be a good choice.