TeamViewer "System Update not active" as device status
I'm experiencing an issue with one of my computers where the device status is displaying the message TeamViewer 'System Update not active' accompanied by a warning sign. It's worth noting that I recently updated TeamViewer when this error initially appeared. In an attempt to resolve the issue, I uninstalled TeamViewer 14 from the affected device and then reinstalled it. However, the error persisted and did not disappear. I'm curious to know what this error signifies and what steps I can take to resolve it."
- Question from TeamViewer Community
How to fix TeamViewer "System Update not active" [2 solutions]
If you have encountered System Updateis not active in TeamViewer, don't worry. This post provides 2 tested solutions to fix it.
Solution 1. Disable integrated system health checks
This "TeamViewer System Update is not active" alert can be attributed to the presence of health checks within the software. These health checks serve the purpose of remotely monitoring the status of your devices, including crucial information regarding hardware and software. However, when you intentionally refrain from installing certain patches, this alert may surface.
To resolve this issue and eliminate the alert, you need to disable the integrated system health checks.
Step 1. Access the TeamViewer Options.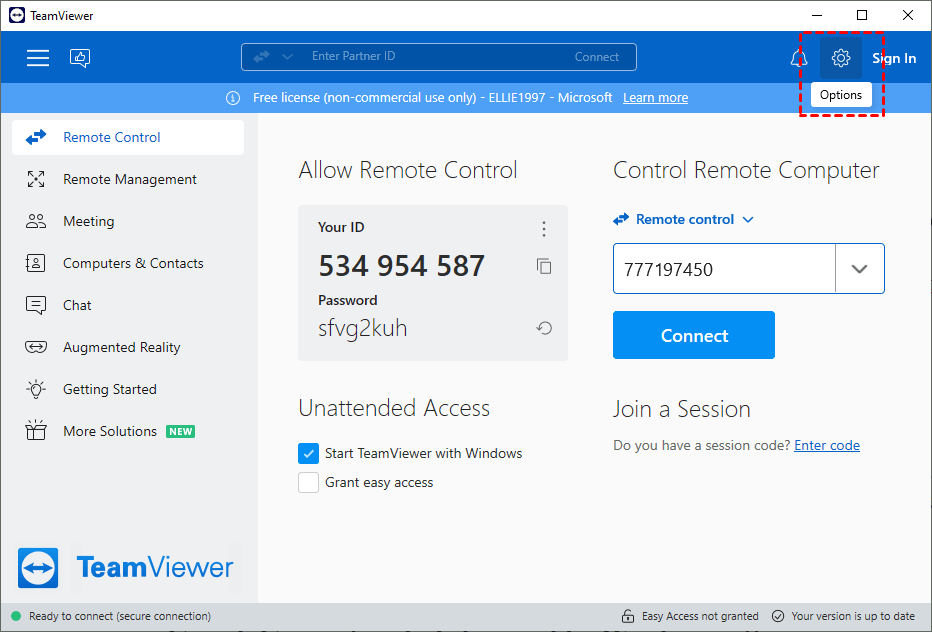 Step 2. Navigate to the Advanced section. You'll find a checkbox labeled Enable integrated system health checks within the General Advanced Settings. Make sure to uncheck this box.
Solution 2. Contact the TeamViewer technical team
If the previous solution did not resolve the issue, it is plausible that there might be a bug or technical problem within TeamViewer. In such scenarios, it is advisable to contact the dedicated technical support team for assistance. Their expertise will aid in investigating the matter thoroughly and offering appropriate solutions to rectify the problem you are encountering. Feel free to reach out to the technical support team and relay the details of the issue. They will guide you through the troubleshooting process to ensure a resolution is found.
AnyViewer: The best free TeamViewer alternative
Consider utilizing an alternative to TeamViewer, such as AnyViewer, which presents itself as an excellent option. AnyViewer is specifically designed for Windows and functions as a remote desktop program that provides secure and dependable access to devices worldwide.
What distinguishes AnyViewer from its competitor, TeamViewer, is primarily its pricing structure. While TeamViewer imposes fees for commercial usage, AnyViewer stands out by offering its services completely free of charge, catering to both personal and business needs. Whether you are aiding family members or delivering remote support to clients, AnyViewer ensures that you can leverage its features without incurring any financial burden.
Let's explore some of the impressive features that AnyViewer has to offer:
Unattended access: Enjoy the convenience of one-click access to unattended remote sessions, ensuring efficient and uninterrupted remote management.
Integrated chat functionality: Engage in real-time communication during remote sessions through the integrated chat functionality within AnyViewer.
File transfer support: AnyViewer facilitates smooth file transfer between connected devices, allowing for seamless exchange of essential files.
Quick shortcuts: AnyViewer provides quick shortcuts to essential applications like Task Manager, This PC, CMD, and more, enabling efficient navigation and troubleshooting.
Multi-computer control: Gain the ability to control multiple computers simultaneously, enhancing productivity and remote management capabilities.
Multi-monitor integration: AnyViewer seamlessly integrates with multi-monitor setups, including support for monitor switching, delivering a comprehensive remote desktop experience.
Mobile support: AnyViewer extends its reach with dedicated mobile support for iOS and Android devices, enabling remote access on the go.
Let's go through the step-by-step process of setting up AnyViewer and establishing a connection between two computers:
Step 1. Begin by installing and launching AnyViewer on both computers. Access the login page and click on Sign up (Note: If you have already signed up on the official website, you can directly log in).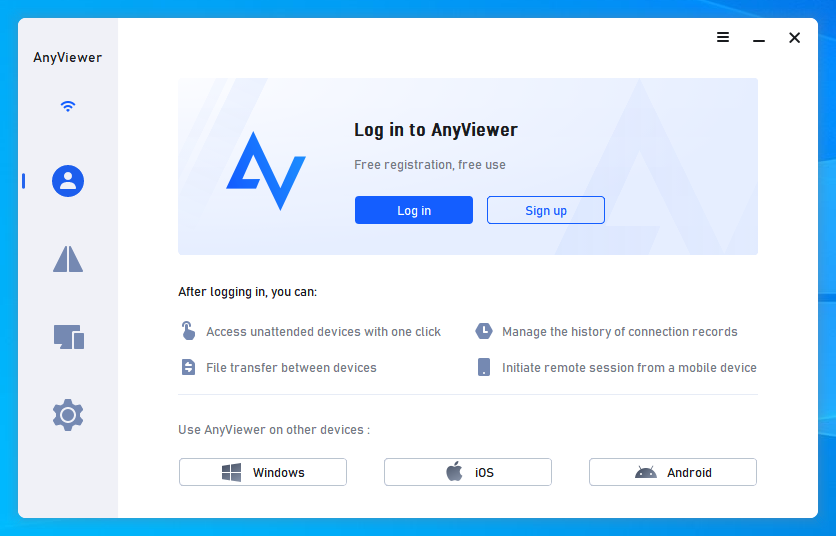 Step 2. Provide the necessary sign-up information and click on Sign up to create your AnyViewer account.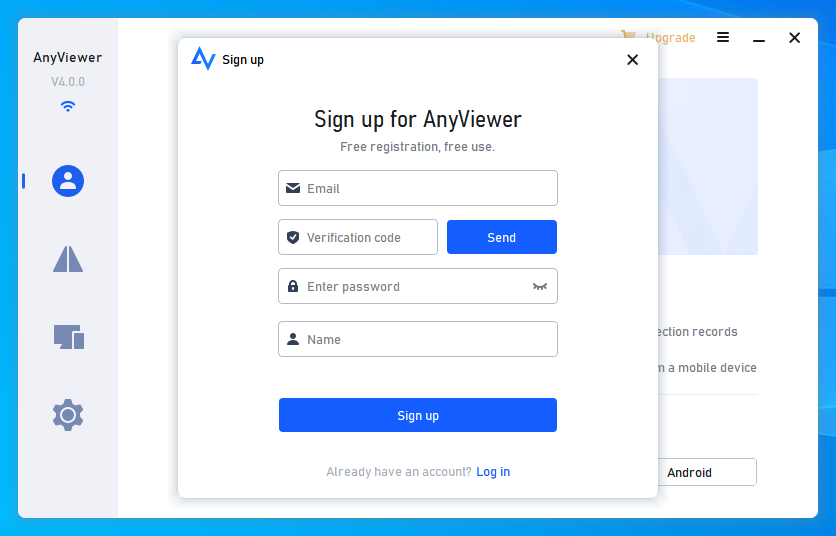 Step 3. Once successfully signed in, you will be greeted with the confirmation of your login to AnyViewer. Your device will automatically be associated with the account you used to log in.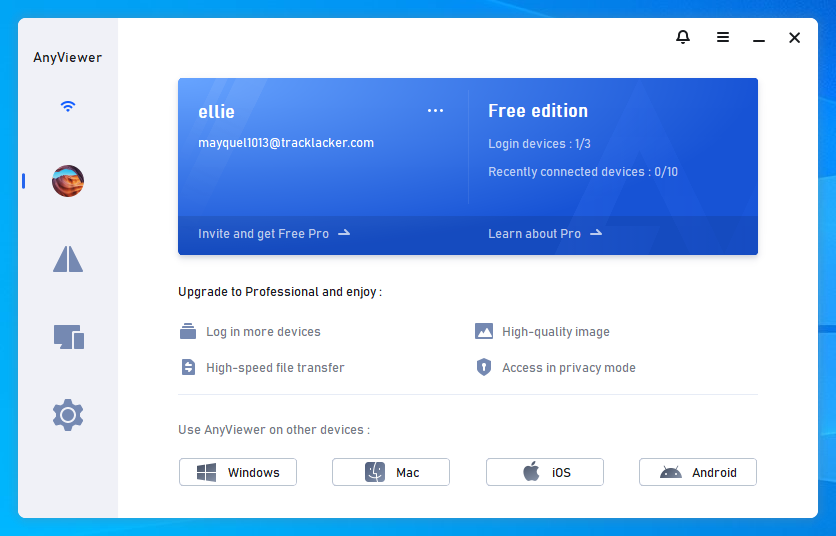 Step 4. Log in to the same AnyViewer account on both computers. To establish a connection, navigate to the Devices section and select the desired computer you wish to access. Click the One-click control to initiate the connection effortlessly.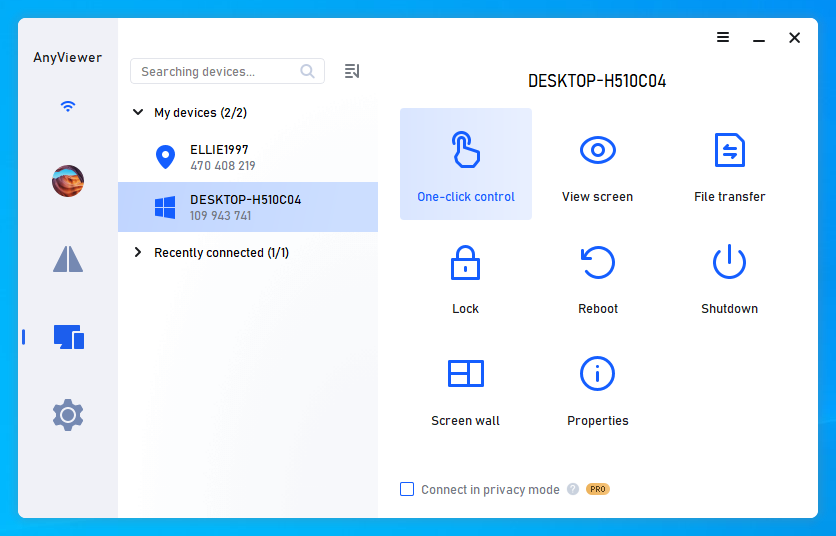 ★Tips: It is recommended to upgrade your account to a Professional or Enterprise plan, then you'll enjoy additional privileges and benefits:

Increased device assignment: You gain the ability to assign a greater number of devices to the same account for unattended remote access.
Concurrent remote sessions: You can initiate multiple concurrent remote sessions, enabling you to handle multiple connections simultaneously.
Faster file transfer speeds: Enjoy accelerated file transfer speeds, allowing for quicker and more efficient exchange of files during remote sessions.
Privacy mode: You unlock the option to connect to another computer in privacy mode. This feature enables you to black out the remote computer's screen and block the mouse and keyboard, ensuring a private and secure connection.
...
The bottom line
In conclusion, when encountering the issue of TeamViewer "System Update not active", there are effective solutions available. By disabling integrated system health checks or reaching out to the technical support team, you can resolve the problem. Alternatively, exploring alternatives like AnyViewer provides a cost-free option with impressive features for remote access.