Why does TeamViewer show remote PC offline when it is online?
The remote computers are offline, and I can't connect when it is online. I have tried to form both sides and can not make a connection either way. I have checked the ID and password. All seems OK. Any help would be greatly appreciated."
- Question from TeamViewer Community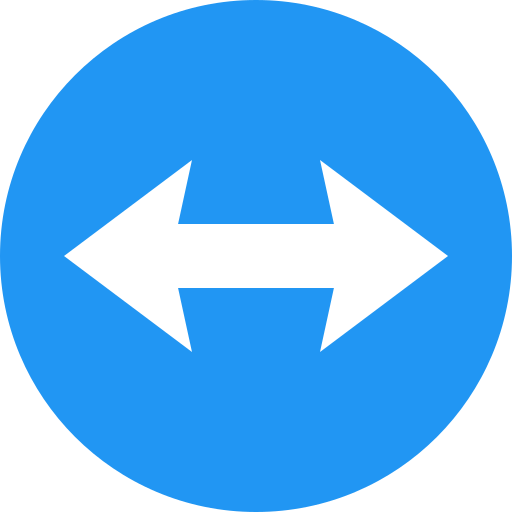 Fixed: TeamViewer remote computer offline [4 solutions]
TeamViewer remote computer offline can be caused when some settings are improperly configured, or it can be caused just by some system bug. Based on these two reasons, four solutions are given below.
Solution 1. Turn off the screen saver on the remote computer
It's always the simplest solution that we may overlook at first. If the remote computer has a screen saver set up, when the screen saver comes on, the remote computer will be shown as offline even if it is plugged in. So you are advised to turn off the screen saver on the remote computer. Let's take Windows 10 as an example.
Step 1. Right-click the empty space on your desktop and select Personalize.
Step 2. Click on Lock screen in the left pane, then click the Screen saver settings link in the right pane.
Step 3. If you want to turn off the screen saver, just set the screen saver as None and Uncheck the box On resume, display logon screen. Click Apply and then OK.
Solution 2. Re-install TeamViewer on the remote computer
The second solution is to re-install TeamViewer on the remote computer and exit and restart TeamViewer on the local machine. Re-installation sometimes fixes every bug. This solution is reported by many users as useful. You can give it a try first as it is easy and time-saving.
Solution 3. Check out the advanced TeamViewer setting
Check out if you have hidden online status for the specific TeamViewer ID. If you do, then the computer will always show up as offline.
Go to Options in the upper right corner. Click Advanced on the left and scroll to Advanced settings for Computers and Contacts. You can find the option Hide online status for this TeamViewer ID. Make sure that the checkbox is unchecked.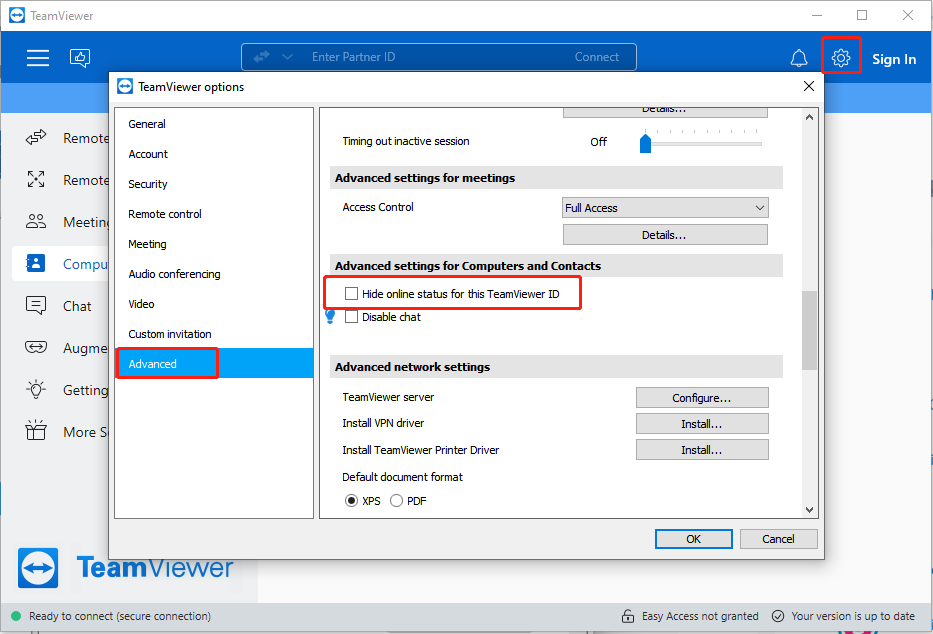 Solution 4. Find a TeamViewer alternative
The final option is to look for a TeamViewer alternative. AnyViewer comes highly recommended here. AnyViewer is a free remote desktop tool similar to TeamViewer. AnyViewer, on the other hand, is free for personal and commercial use. Although TeamViewer is advertised as free for personal use, many private version users have reported being blocked from connecting even though they are not using TeamViewer for commercial purposes. The cost of TeamViewer commercial versions is prohibitively expensive. As a result, if you want a free TeamViewer alternative, try AnyViewer.
Step 1. Install and run AnyViewer on both of your computers. Navigate to Log in and then Sign up on the Controller computer (if you have already registered on the official website, you can log in directly).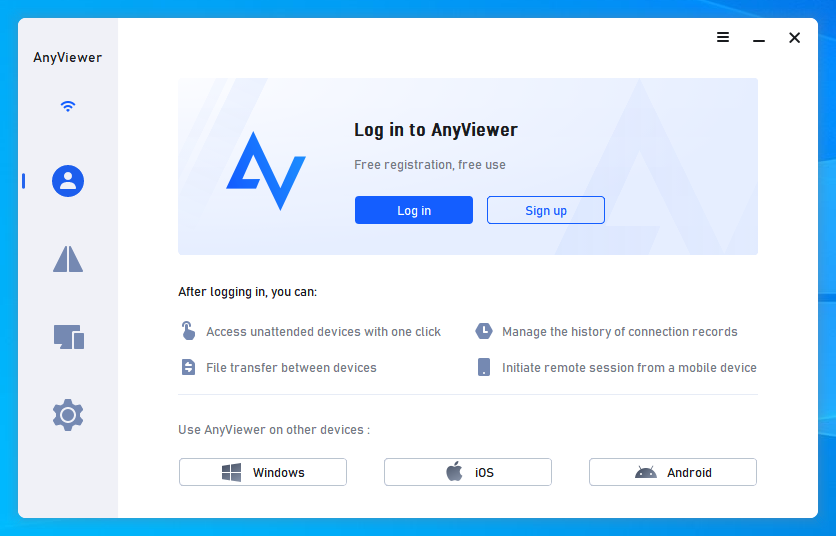 Step 2. Fill out the sign-up form.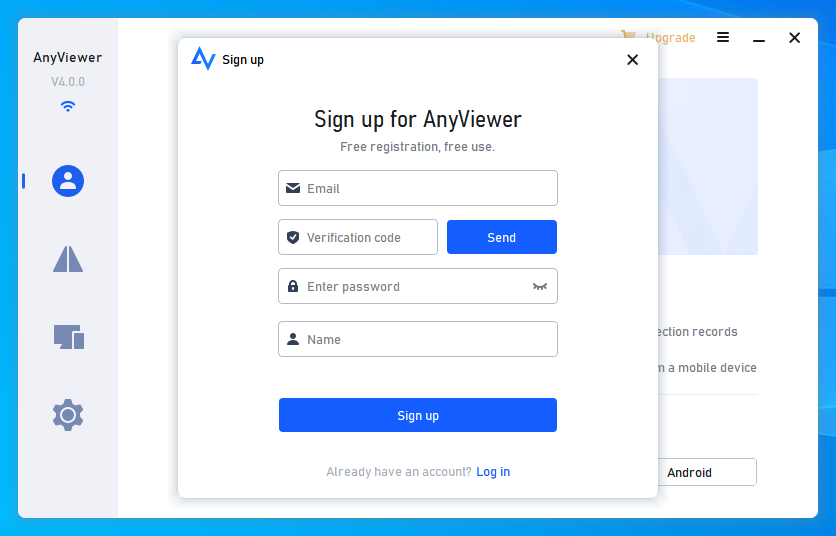 Step 3. You should now see that you have successfully logged into AnyViewer. Your device will be assigned to the account to which you have logged in automatically.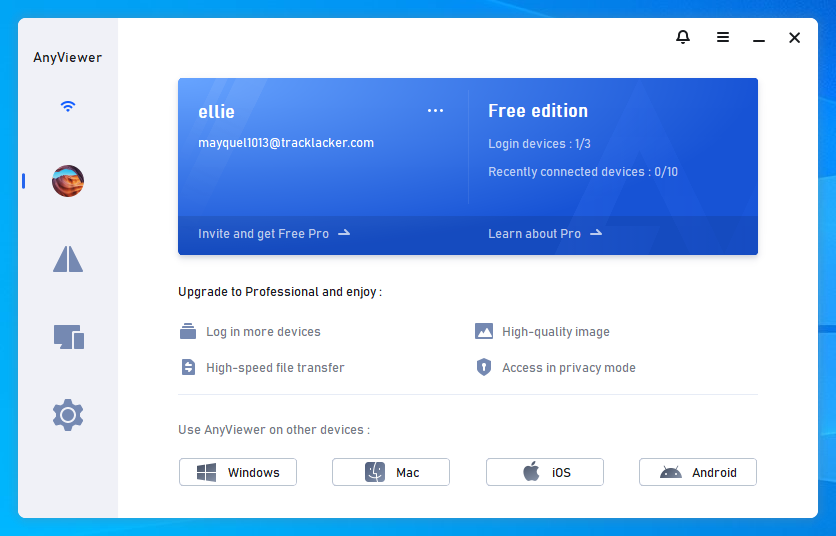 Step 4. Log in to the same AnyViewer account on the two devices, then you can click One-click control to achieve a direct connection, click View the screen to see another's screen, or click File transfer to share files between computers.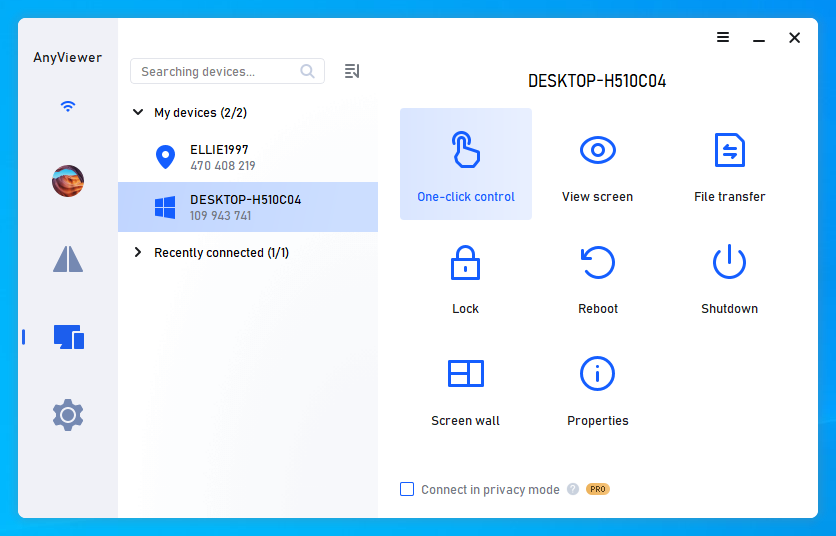 Notes:✎...

You can also upgrade your account to a Professional or Enterprise plan to enjoy more rights:

Faster file transfer speed.
More assigned devices to achieve unattended remote access.
Connect in privacy mode to protect privacy.
Initial more concurrent connections to one computer.
Closing words
This post primarily introduces four options to fix TeamViewer remote computer offline. Please carefully check out the settings we mentioned above. If you still can't solve this problem, you can try AnyViewer, the best TeamViewer alternative.