TeamViewer error: Partner did not connect to router
When connecting to a remote computer, I got an error message saying, 'Partner did not connect to router'. Why and how can I fix this? Thanks in advance."
- Question from TeamViewer Community
How to fix TeamViewer "Partner did not connect to router" [7 solutions]
The TeamViewer partner did not connect to router error can be caused by many factors. Here we'll analyze the causes and give respective solutions.
Solution 1. Disable IPv6 on both computers
Multiple factors, including instability with the ISPs, can cause connectivity failure. Disabling IPv6 for the remote connection is the quickest and best solution to this issue.
Step 1. Press Win + R and type "ncpa.cpl" into the Run bar to open the Network Connection window.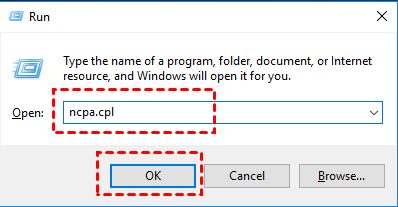 Step 2. Right-click the available network (Usually Ethernet or Wi-Fi) > Properties.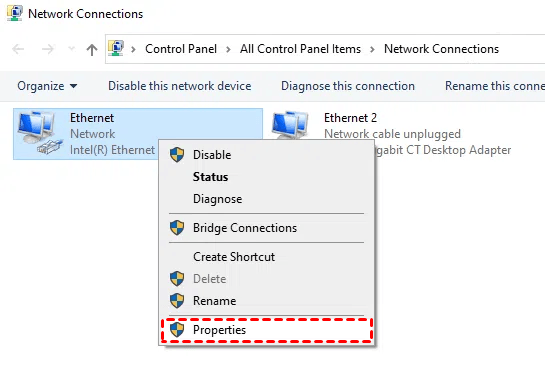 Step 3. Uncheck the option Internet Protocol Version 6 (TCP/IPv6), and then click OK to save.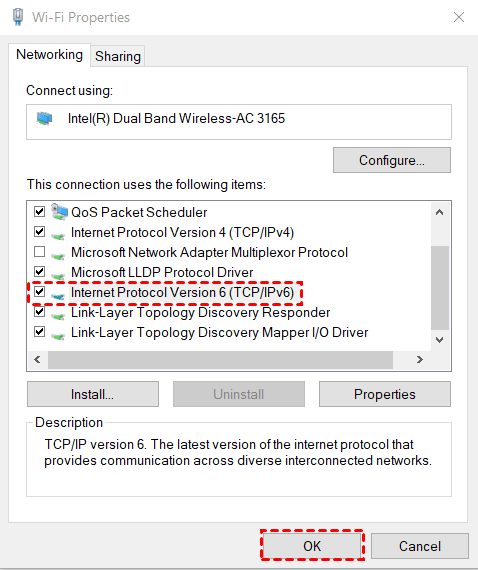 Step 4. After doing the steps above, please restart TeamViewer and try connecting again.
Solution 2. Allow Full Access to TeamViewer
Another frequent reason why the TeamViewer error"Partner did not connect to router" occurs is that the settings for TeamViewer prevent Full Access Control. One or both of the computers involved may experience this. Changing TeamViewer's Advanced settings to enable Full Access is the appropriate course of action in this situation.
Step 1. Go to Options (in the top right corner) on the remote computer.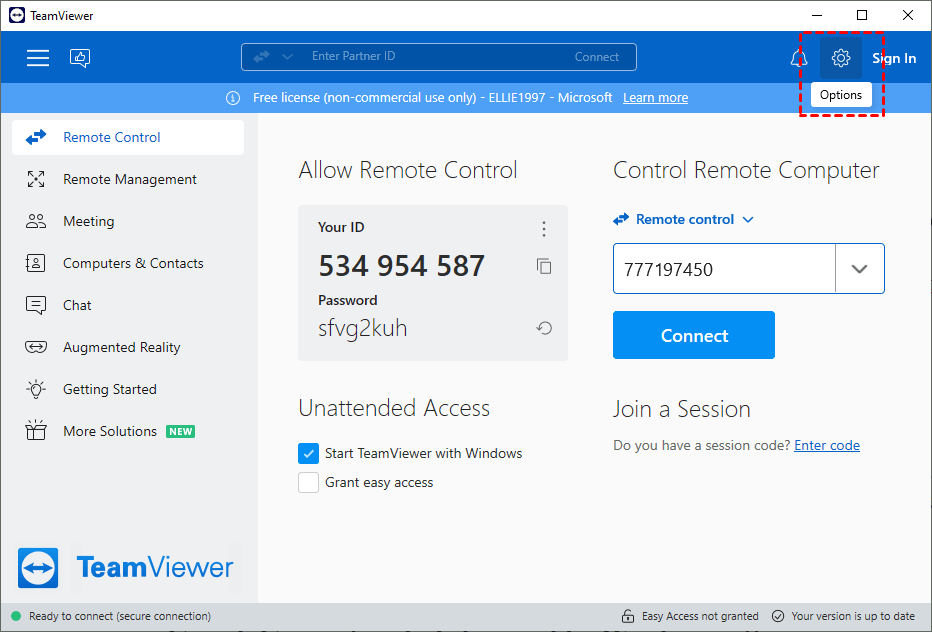 Step 2. Next, select Advanced. Select Full Access from the Advanced settings for connections to this computer menu. Select Full access control when a partner connects to the Windows login screen box.
Solution 3. Restart network connections
An inconsistent internet connection is another frequently occurring cause of this error. Usually, computers using an ISP that assigns dynamic IPs experience this. Restarting all affected network connections is the simplest solution in this situation. The best action is to turn your router or modem on and off several times, then wait for the connection to be restored.
Try to re-create the TeamViewer connection to see if the problem is still present after the internet connections on both computers have been restored.
Solution 4. Update TeamViewer to the newest version
Problems with connections are often the result of an outdated TeamViewer client. Always check TeamViewer's menu page for the most recent release. Install any updates you find by downloading them.
Step 1. Click the menu icon > Check for new version.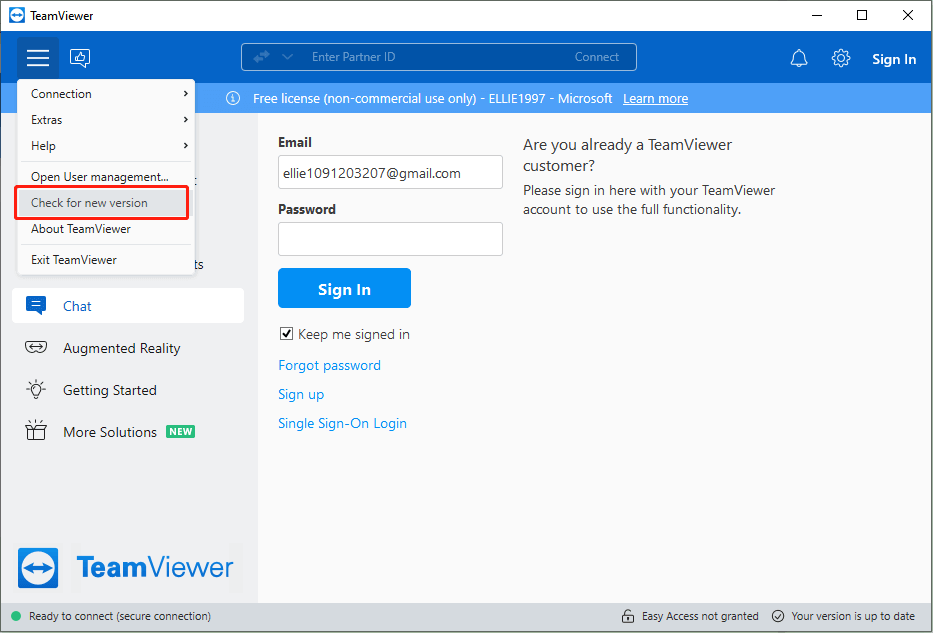 Step 2. Check to see if TeamViewer is up to date on your computer. If any updates are available, update them.
Solution 5. Flush the DNS and TCP/IP configurations
Almost all networks have a timeout period, after which continued use causes the connectivity to throttle. You can delete the DNS cache and restart TCP/IP on Windows.
Step 1. Press the Win + S and type cmd. Select Run as Administrator.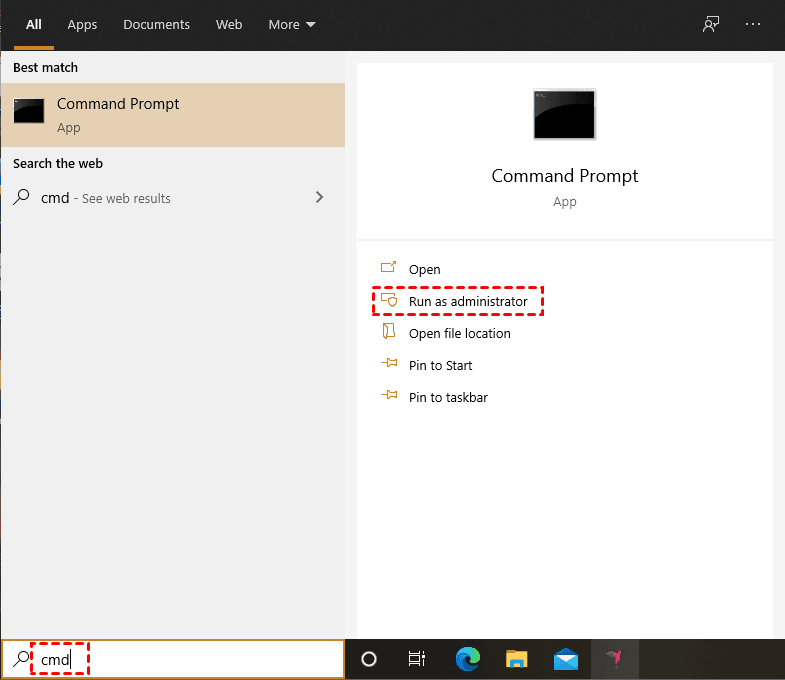 Step 2. Enter each of the following commands one at a time into the Command Prompt window to carry them out:
ipconfig /release
ipconfig /flushdns
ipconfig /renew
nbtstat –r
netsh int ip reset resetlog.txt
netsh winsock reset
Step 3. After receiving the confirmation message, restart your device.
Solution 6. Reinstall TeamViewer
The application may be misbehaving due to an issue with your installation. You should be able to fix the problem on your device and fix the error by performing a clean reinstall of the application.
Step 1. Go to Control Panel > Programs and Features, and right-click TeamViewer > Uninstall to uninstall TeamViewer.
Step 2. Then, from its official website, download the most recent version.
Solution 7. Resort to a TeamViewer alternative
If none of the above fixes work for you, we recommend you choose a TeamViewer alternative. One of the best TeamViewer alternatives is AnyViewer. Like TeamViewer, AnyVieweris free remote desktop software providing fast and stable connections.
Besides, AnyViewerprovides you with totally free services, no matter whether you are using it for personal or commercial purposes. You can use it to remote access your office computer from home or provide remote support to a client.
Note
: AnyViewer has mobile versions, supporting
iOS remote access
and Android remote access. You must sign into the same account on all of your mobile devices before you can remotely access a PC from an iPhone, iPad, or Android device.
Step 1. Install and run AnyViewer on both your work and home computers. Navigate to Log in and then Sign up on the Controller computer (if you have already registered on the official website, you can log in directly).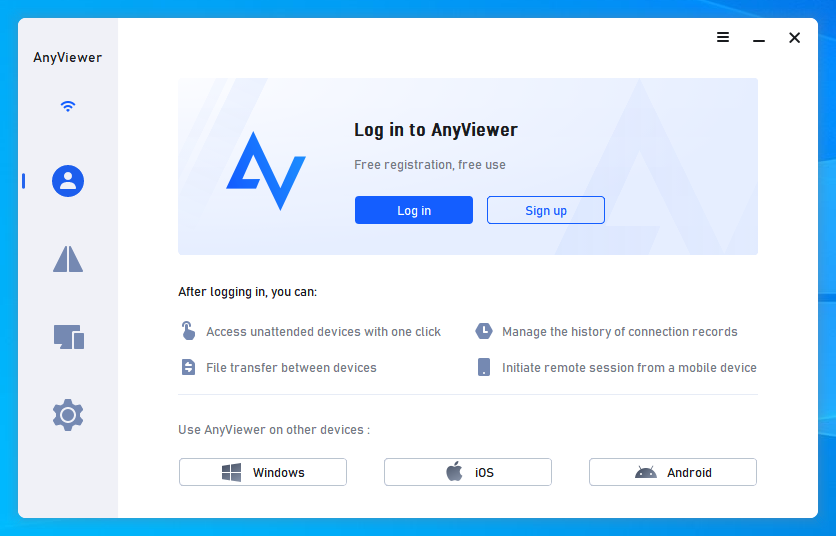 Step 2. Fill out the sign-up form.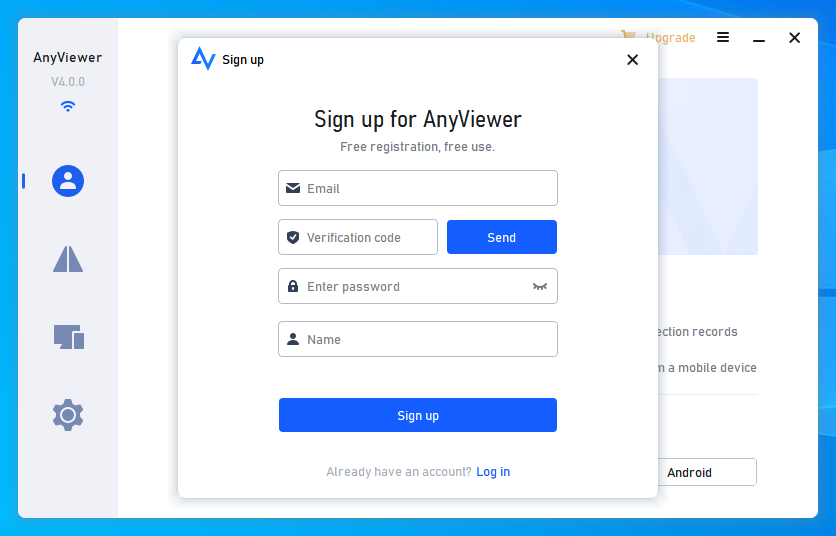 Step 3. You should now see that you have successfully logged into AnyViewer. Your device will be assigned to the account to which you have logged in automatically.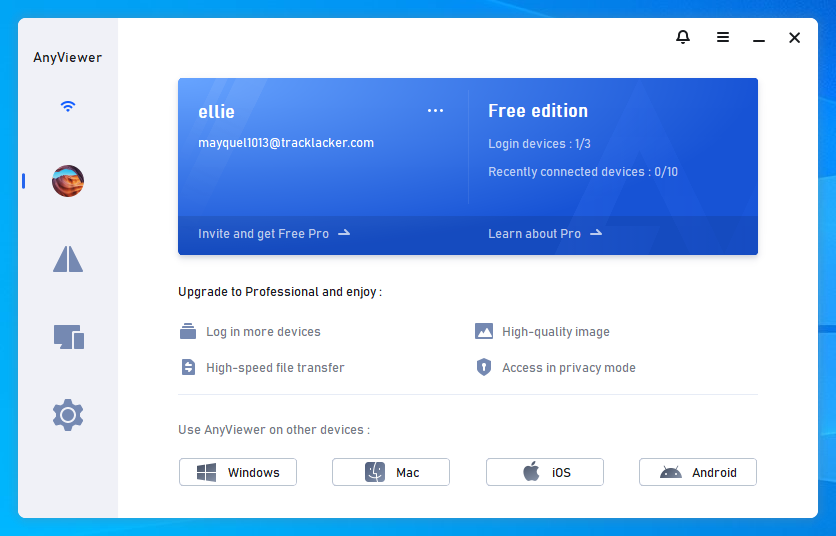 Step 4. On both devices, log in to the same AnyViewer account, then click One-click control for unattended remote support to establish a direct connection.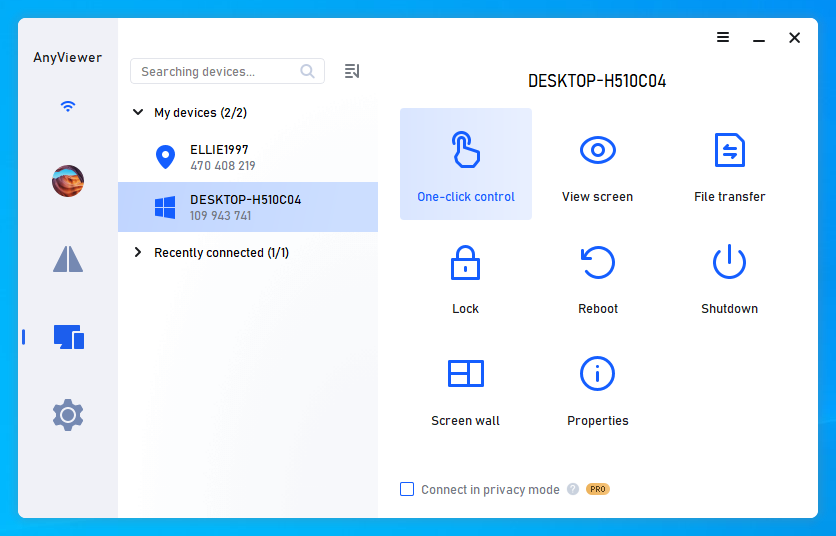 Step 5. After successfully connecting, you will see the remote desktop. Then you can control it completely and provide remote support as if you were sitting in front of it.
Notes:✎...

It is recommended to upgrade your account to a Professional or Enterprise plan. What can a professional or enterprise plan brings to you:

More devices can be assigned to the same account for unattended remote support.
Connect in privacy mode to protect your privacy. This means the Controller can black out the remote PC screen and disable the remote keyboard and mouse click.
File transfer speed will be increased. Transfer speed is 500 KB/s for a free account and up to 10 MB/s for a paid account.
Closing words
This post primarily introduces 7 TeamViewer partner did not connect to router fixes. If the former six solutions are not helpful, you are advised to use a TeamViewer alternative. AnyViewer is regarded as the best alternative to TeamViewer. You can enjoy free, fast, and stable remote connections with it.