Why won't TeamViewer let me copy and paste?
We discovered that we were unable to copy/paste passwords when remoting into users during TeamViewer testing. Is this a function that has been disabled?
- Question from TeamViewer community
TeamViewer is one of the best remote assistance applications, but many users report problems with TeamViewer such as TeamViewer sound not working, TeamViewer copy paste not working, and more. One of the main reasons why copy paste not working TeamViewer is incorrect configuration. TeamViewer users are facing many issues due to this unwanted error.
If you are suffering from this issue and looking for a potential solution to fix it. Then you've arrived at the right location. In this article, we will provide you with solutions to guide you in fixing the problem of the TeamViewer copy paste not working.
How to fix TeamViewer copy and paste not working [4 solutions]
How to fix copy paste TeamViewer not working? This article suggests a series of simple fixes that should help. You can perform the following actions:
Solution 1. Modify TeamViewer settings
One of the main reasons for this problem is incorrect configurations. To resolve it, make sure you enable the necessary settings on both computers.
Step 1. On your devices, start TeamViewer.
Step 2. Go to the top menu and click on "Extras" and then "Options".
Step 3. In the Options window, click on "Advanced" and select "Show advanced options". Look for the "Advanced settings for connections to other computers" option and check the "Clipboard synchronization" box. Then, click "OK".
Step 4. Save the changes and restart the TeamViewer. Remember, both computers should have this option enabled.
Solution 2. Restart PC
Sometimes, a simple restart can resolve many issues. You can try establishing the connection again and assessing whether the problem still exists after completing the reboot on both the local and remote computers.
Step 1. Go to the "Start" menu.
Step 2. Click the "Power" button and select "Restart" from the menu.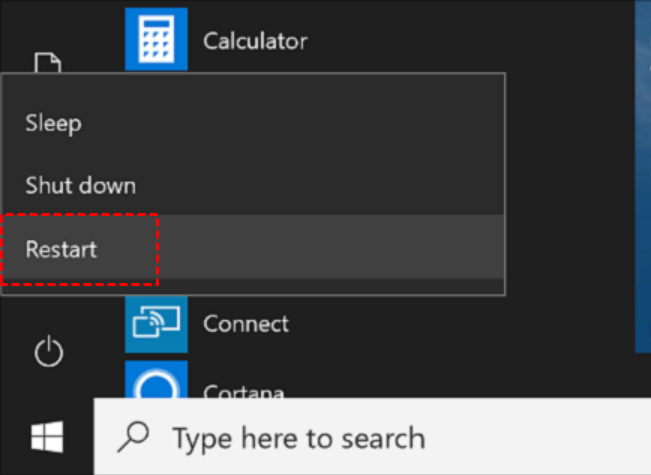 Solution 3. Use Copy-Paste option
Instead of using keyboard shortcuts like Ctrl+C and Ctrl+V, try right-clicking on the text you want to copy and selecting Copy/Paste as needed. This can help avoid conflicts with other apps or improper keyboard shortcut configurations.
Step 1. Select and right-click the text you want to copy.
Step 2. Then, select copy/paste as you need.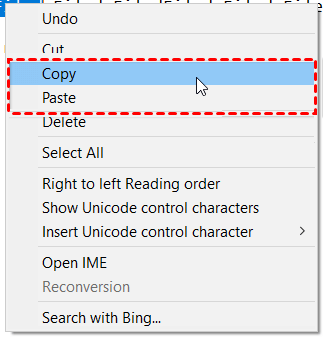 Solution 4. Reinstall TeamViewer
If you are experiencing TeamViewer copy paste not working and other keyboard-related errors on a remote computer, one potential solution is to uninstall and reinstall TeamViewer.
Step 1. Press "Win+R" at the same time to open the Run box.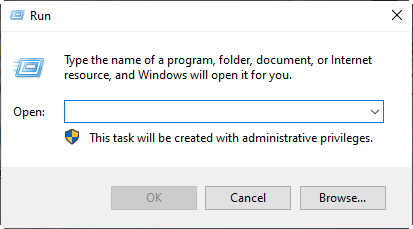 Step 2. Then, type the uninstall string "C:\Program Files (x86)\TeamViewer\uninstall.exe" into the Run Command and click "OK".
Step 3. Follow the on-screen directions to complete the uninstallation.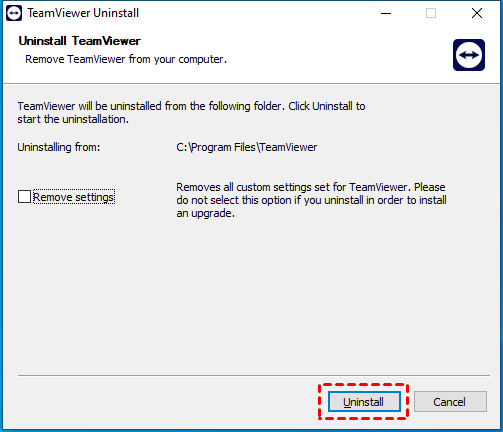 AnyViewer: The best free TeamViewer alternative without copy & paste issue
Following these steps should help fix your TeamViewer clipboard synchronization problem. If you continue to experience issues with TeamViewer, you can try TeamViewer alternatives. AnyViewer free remote access software is highly recommended because it provides comprehensive remote access, remote control, and remote support features. It supports clipboard synchronization to seamlessly copy and paste text between local and remote computers.
What truly distinguishes AnyViewer as a standout alternative to TeamViewer is its cost-effectiveness. AnyViewer offers a cost-saving advantage, being accessible at no charge for both personal and business usage, while still delivering a rich set of features including file transfer, remote sound synchronization, text chat, and multi-session capabilities. In contrast, the free edition of TeamViewer is confined to personal use and comes with limited functionality. Moreover, TeamViewer proves to be rather expensive for commercial purposes and lacks the convenience of self-service subscription cancellation.
Don't let the issue of copy and paste not working hold you back, download and use AnyViewer to start a seamless experience.
Step 1. Install and start AnyViewer on your devices, go to "Log in" and select "Sign up".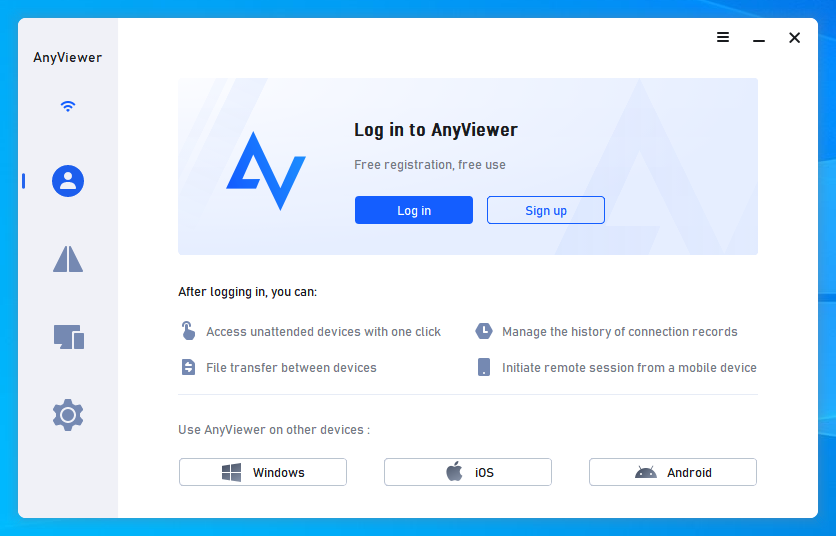 Step 2. Fill out the registration form to create a new AnyViewer account and log in to that account on all devices.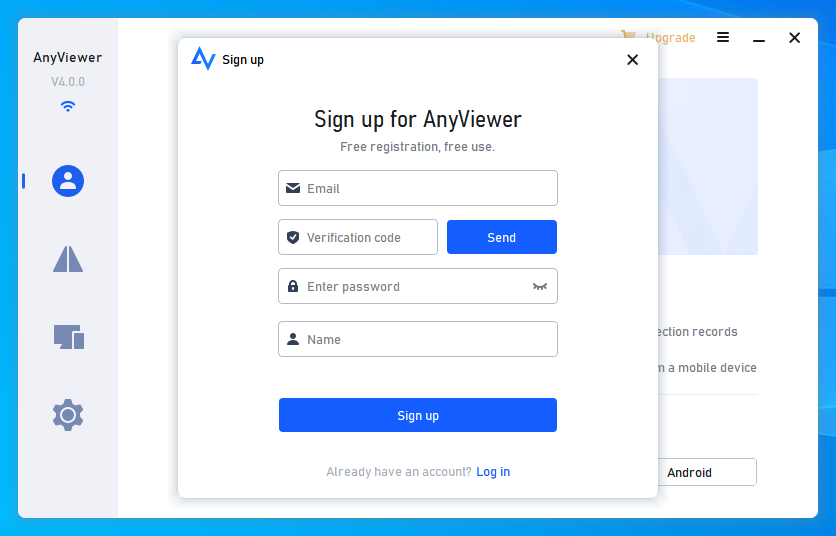 Step 3. Upon successful login to the same account, your device will be automatically associated with your account.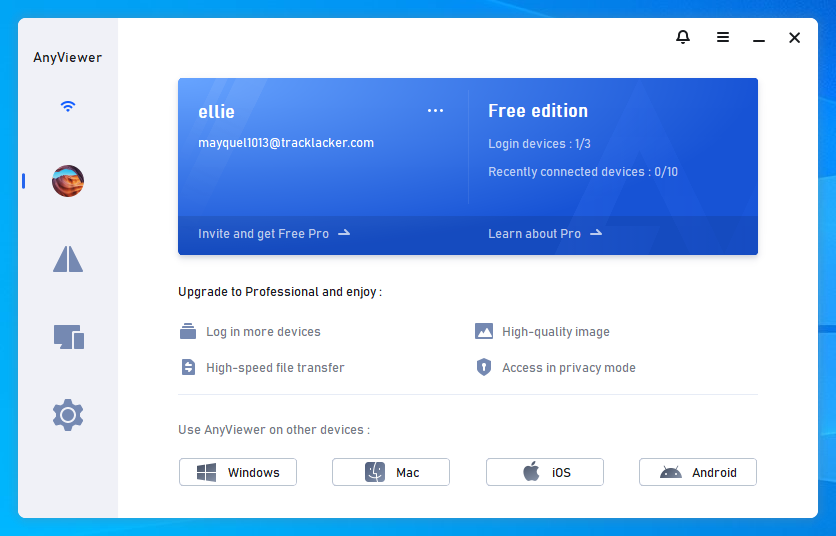 Step 4. Navigate to "Device" and choose the device you want to connect to, click "One-click control" to enable unattended remote access.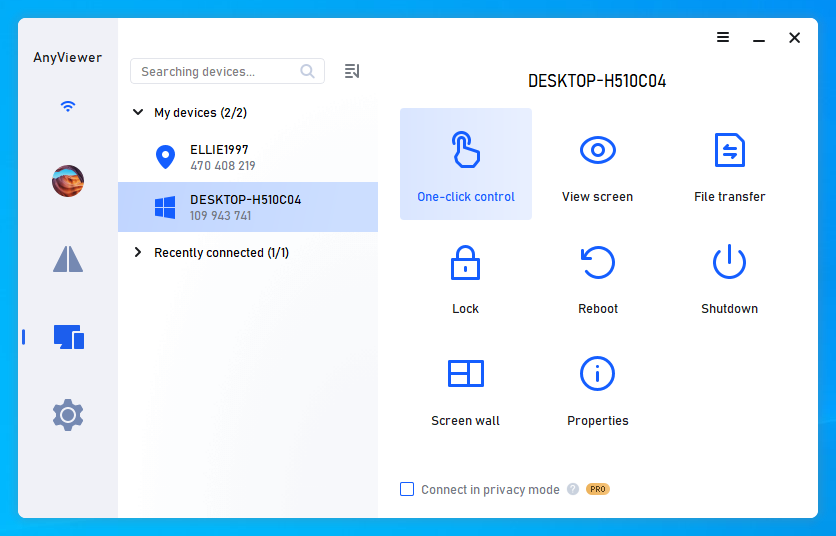 ★Tips: For a richer experience, you can upgrade your account to a Professional or Enterprise plan:

Ability to control more devices with one-click control.
Enjoy remote access in Privacy Mode.
One computer is capable of controlling an unlimited number of devices simultaneously.
Enjoy file transfer speed.
Create groups for corporations to more efficiently handle huge numbers of devices.
...
Conclusion
In summary, this article outlines four solutions to address the problem of TeamViewercopy paste not working. If you encounter difficulties in resolving this issue, we strongly recommend considering AnyViewer as a superior alternative. AnyViewer provides an all-encompassing free version replete with remarkable features, including clipboard synchronization for effortless text transfer between local and remote computers. Furthermore, AnyViewer is available at a highly affordable price point. By selecting AnyViewer, you can enjoy a cost-effective solution while benefiting from a wide range of remote access, control, and support features.