Two-factor authentication for connections not working
I've recently enabled two-factor authentication for my TeamViewer connections, but now I'm stuck on 'authenticating' when trying to connect to my PC. My phone isn't receiving the authorization push notification. Disabling two-factor authentication resolves the issue. Can anyone assist?"
- Question from Reddit
How to fix TeamViewer two-factor authentication not working [3 solutions]
If you find yourself in a situation where TeamViewer two-factor authentication not working as expected when using TeamViewer to connect to a remote device, here are three possible solutions to fix this issue.
Solution 1. Remove device from the TFA options
You might want to start with this relatively simple solution to remove your device from the two-factor authentication option, and then re-add it. IfTeamViewertwo-factor authentication not working on iPhone, you'll need to delete your iPhone from the list and re-add it. Follow these steps:
Step 1. Go to Use management page, and select the user that needs to be removed from the two-factor authentication.
Step 2. Re-add the device, then it will start working again.
Solution 2. Contact TeamViewer Support Team
If the first solution doesn't resolve your issue, it's time to reach out to TeamViewer's support team. They have extensive experience dealing with authentication problems and can provide personalized assistance. Visit the TeamViewer website or app for details on how to contact their support team.
Solution 3. Try aTeamViewermobile alternative
If you're using TeamViewer on your mobile device and two-factor authentication remains problematic, it might be worth exploring alternatives. While TeamViewer is a robust choice for remote access, there are other options available for mobile users. One of the best choices is AnyViewer.
AnyViewer is a renowned free remote desktop application that enables users to remotely access and control computers or devices via their mobile devices. It uses two-factor authentication to enhance account security. Besides, it offers a range of features such as unattended remote access, screen sharing, multi-session support, and text chat, making it a versatile tool for remote assistance and collaborative work.
For a seamless experience with AnyViewer, follow these steps:
Part 1. Set up AnyViewer on the PC you want to control
Step 1. Start by downloading, installing, and launching AnyViewer on your computer. Once opened, head to the login page and click Sign up, then provide the required sign-up details.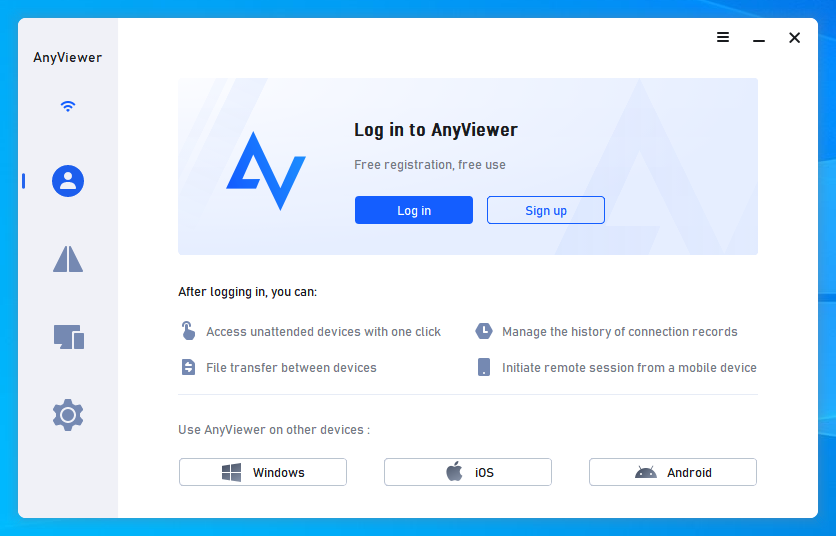 Step 2. After successfully logging in, AnyViewer will automatically associate your device with the logged-in account.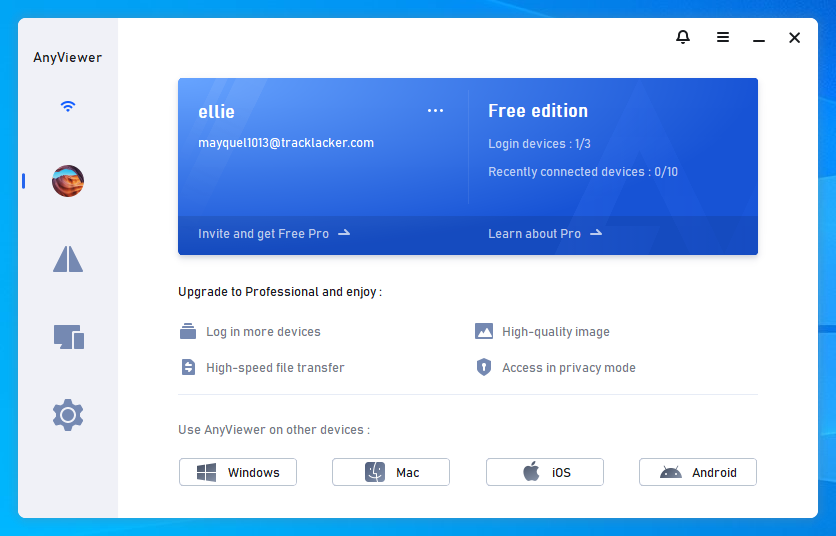 ★Tips: To unlock advanced features such as expanded device assignments, higher image quality, and access to privacy mode, consider upgrading to AnyViewer's professional or enterprise plan.
Part 2. Initiate remote control from your mobile phone
Step 1. Download the AnyViewer mobile app onto your smartphone.
Step 2. Sign in using the same account you utilized on your PC.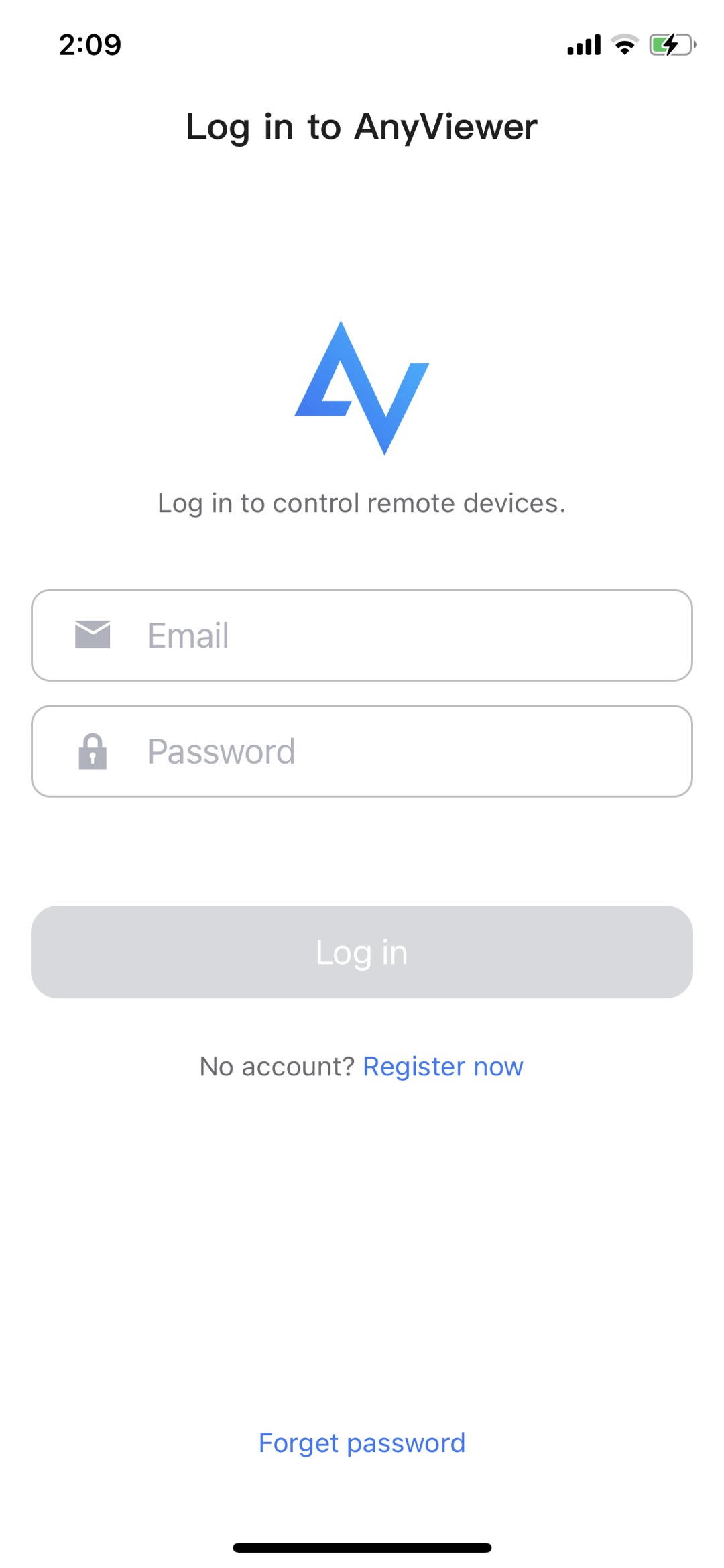 Step 3. In the My devices list, you'll find the devices linked to your logged-in account.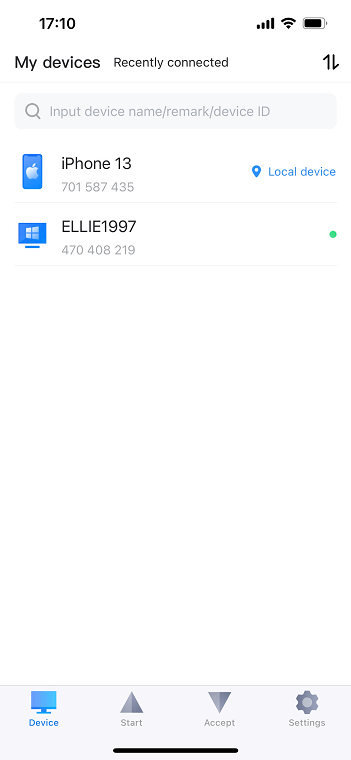 Step 4. Select the desired PC from the list and tap One-click control to swiftly establish a connection.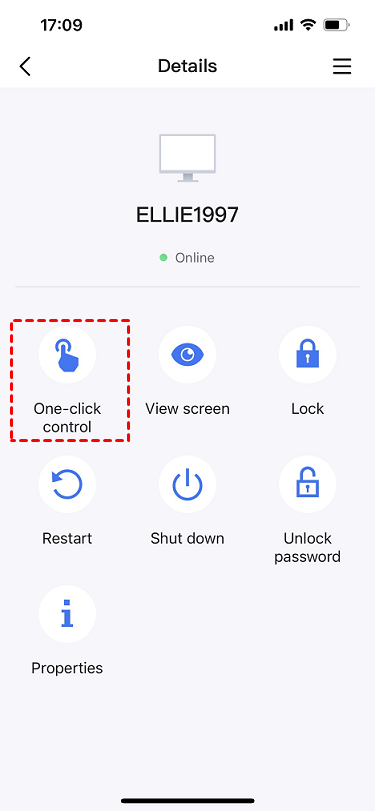 Step 5. With the connection established, you can now exert full control over the remote PC directly from your mobile device. Enjoy seamless remote management!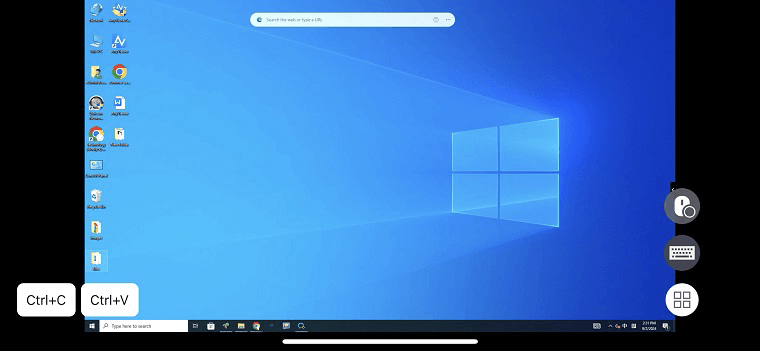 The bottom line
Experiencing TeamViewer two-factor authentication not working can be frustrating, but there are practical solutions to address the issue. Start by removing your device from the trusted devices list, and if that doesn't work, don't hesitate to contact TeamViewer's support team for expert assistance. Additionally, consider exploring alternative remote access solutions for mobile, such as AnyViewer. By following these steps, you can regain control of your remote connections and maintain the security you need.