Mouse doesn't work on the remote machine
Using TeamViewer 12. Once connected to a remote system (on the LAN or outside), I do not have left/right-click functionality with my mouse (though I can move the cursor). My connection also prevents the remote user from clicking (they can move the cursor, though). How can I fix the TeamViewer mouse not working on Windows 10?"
- Question from TeamViewer Community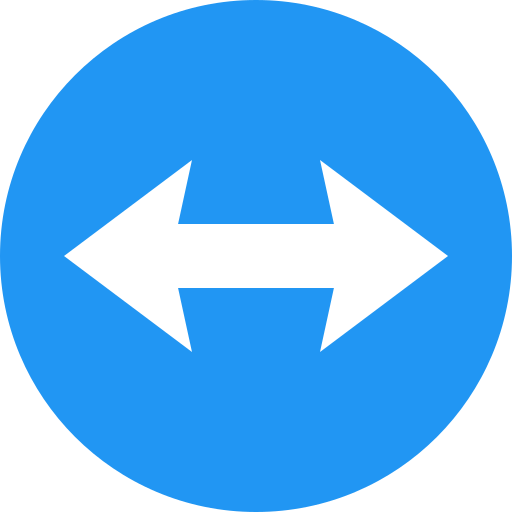 4 options to solve TeamViewer can't control mouse
Let's take a look at four options to solve TeamViewer can't control mouse.
Option 1. Disable remote input on the local computer
Disable remote input is available during a TeamViewer remote control session. If this option is enabled, the remote input will be disabled. Some users have reflected that their problem has been solved by enabling this feature.
In the remote session, go to the menu bar "Actions" and make sure Disable remote input box is unchecked.
Note: This solution might not work for everyone. It will be best if it works for you. If not, please move to the next option.
Option 2. Allow full access on the remote computer
When the mouse not working in TeamViewer, the second thing you need to check is whether full access is enabled on the remote computer. This might have something to do with the mouse control.
Go to Options (on the top right corner) > Advanced. Under Advanced settings for connections to this computer, choose Full Access. Besides, check Full access control when a partner is connecting to the Windows login screen box.
Option 3. Add TeamViewer account to the allowlist
You can also check whether adding your account to the TeamViewer allowlist can help you solve this problem or not. This is also a solution given by users who have encountered the same problem before.
Step 1. Go to Options again, under Rules for connections to this computer, and click Configure next to Block and allowlist.
Step 2. Tick Allow access only for the following partners. Then click Add.
Step 3. Choose I already have a TeamViewer account. Enter your account name and password to add your account to the allowlist.
Option 4. Find a TeamViewer alternative
The final option for you is to find a TeamViewer alternative. Here we highly recommendAnyViewer. AnyViewer, like TeamViewer, is a free remote desktop tool. But AnyViewer works better during a remote session. The mouse and keyboard work smoothly on both the local and remote computers. There are no bugs or no lags.
What's more, AnyViewer is free for both personal and business uses. Although TeamViewer is announced as free for personal use, many private version users reflected that they have been blocked from connection even though they are not using TeamViewer for commercial purposes. The high price of TeamViewer commercial versions is prohibitive.
Step 1. Install and run AnyViewer on both of your computers. Navigate to Log in and then Sign up on the Controller computer (if you have already registered on the official website, you can log in directly).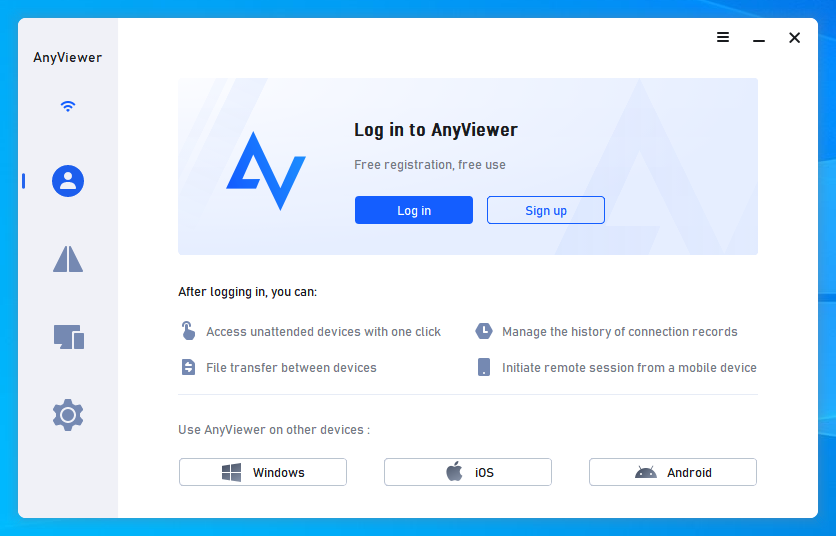 Step 2. Fill out the sign-up form.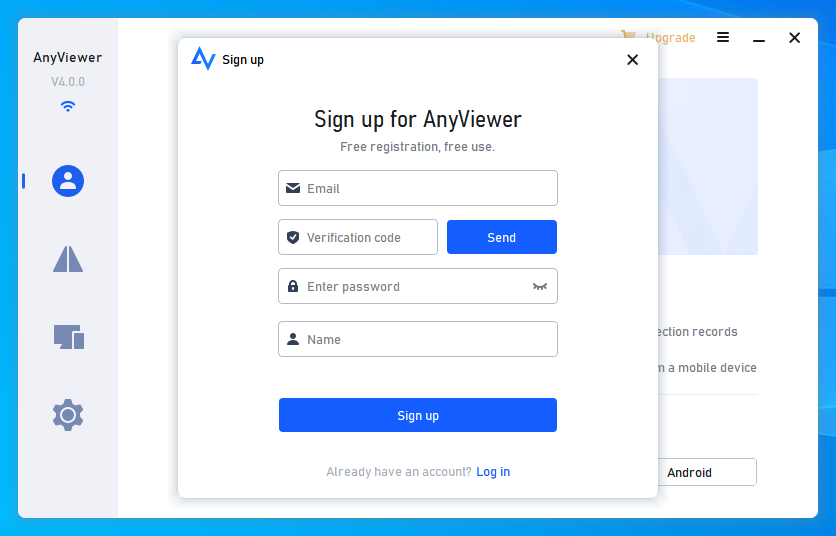 Step 3. You should now see that you have successfully logged into AnyViewer. Your device will be assigned to the account to which you have logged in automatically.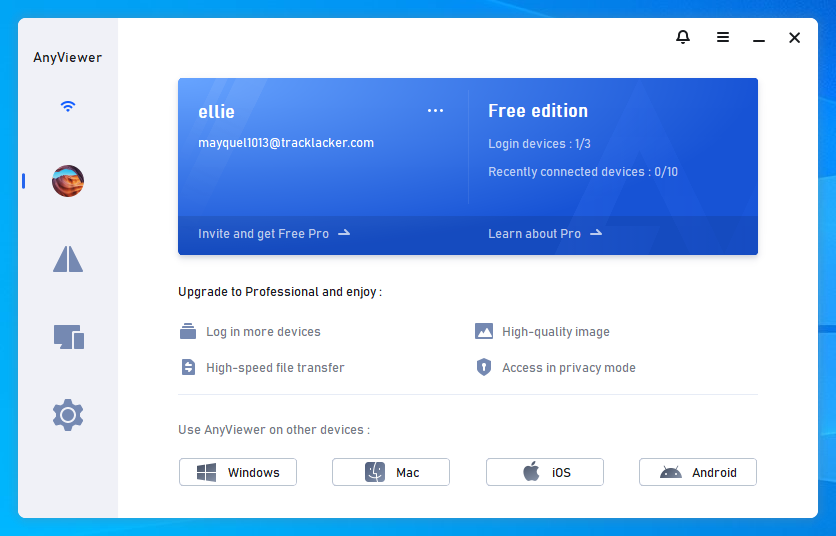 Step 4. Log in to the same AnyViewer account on the two devices, then you can click One-click control to achieve a direct connection, click View the screen to see another's screen, or click File transfer to share files between computers.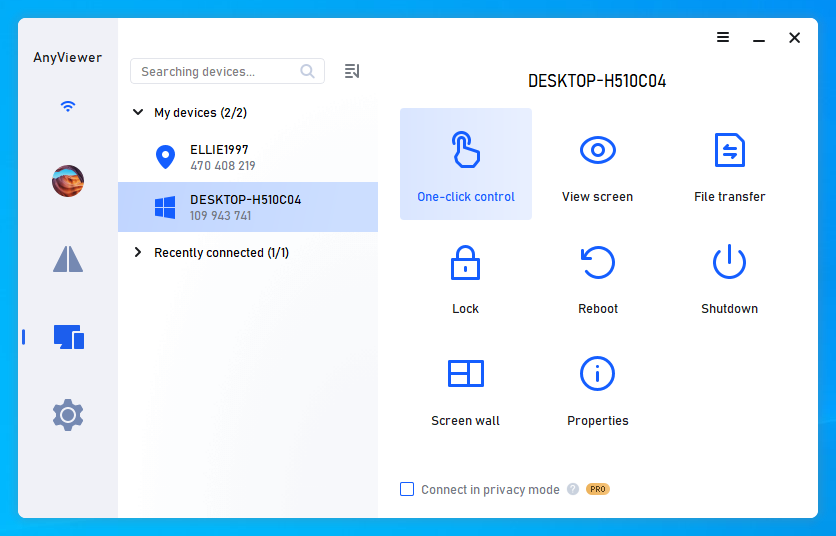 Notes:✎...

You can also upgrade your account to a Professional or Enterprise plan to enjoy more rights:

Faster file transfer speed.
More assigned devices to achieve unattended remote access.
Connect in privacy mode to protect privacy.
Initial more concurrent connections to one computer.
Closing words
This post primarily introduces 4 options to fix TeamViewer can't control mouse on the remote computer. If none of the former three solutions works for you, you are advised to use AnyViewer, the best TeamViewer alternative.