Why do you need to remote control a PC?
Remote control a PC means you can control its mouse and keyboard and access everything on it from a different location over remote control software. People need to remote control a PC for different reasons.
For example, some people need remote access software for business. It makes it possible for business professionals to remotely access important files stored on their workplace computer from home or any other place, or to remotely provide technical support for their colleagues or clients to help them fix computer problems.
Except for business reasons, some people also need remote control software to provide remote support to their friends or parents, in case they are incapable to troubleshoot their computer issues.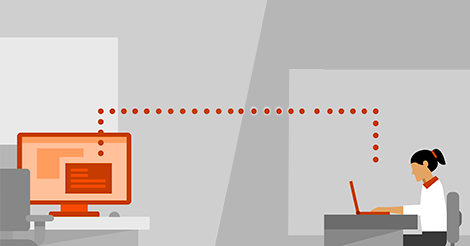 What kind of software for remote control PC free download of full version should I choose?
People choose to use different remote control software according to different situations. For some companies who have more needs and requirements for remote control, they may choose commercial remote control software, as they provide more additional functions. For some people, the functions of free remote control software can already meet their needs.
Besides, people can also choose different remote control software based on their operating systems. Windows users have a broad range of choices. For example, Microsoft Remote Desktop (RDP) is a free remote control software designed especially for Windows users.
However, the requirements of using RDP are relatively complicated:
To use RDP, you need to check the Windows version of your computer, as RDP is only available in the Pro and Enterprise editions.
To use RDP, you need to find out the compute name and IP address of the remote computer.
If the two computers you're trying to connect are on different networks, you need to do some additional work: set up port forwarding or use a VPN.
Besides, users always reflect that they encountered problems like the Remote Desktop option being greyed out, your credentials did not work, and RDP audio not working, making it tough for users to remote control over RDP. So, is there an easy-to-use software for remote control PC free download of full version?
AnyViewer: software for remote control PC free download of full version for Windows
The answer is YES! If you're a Windows user and are looking for an easy-to-use remote desktop software free download for any reason, here we recommend you AnyViewer. No matter what you're trying to use it for, it can provide you with satisfied remote control solutions:
As a business professional, AnyViewer can help you to remotely get anything you need on another computer or to provide timely remote support for your clients, which replaces time-consuming and cost-increasing on-site services.
As an individual user, AnyViewer can help you remotely control your friends' or control your parents' computers, and help them solve computer problems. It's totally free, without any additional charge. Free download, free use, and no extra fees.
Here are what you can get with the free version of AnyViewer:
How to complete remote control PC over AnyViewer?
AnyViewer requires only a few simple steps to set up and use. After you free download the remote control PC software on the devices, follow the steps below to start unattended remote access right away.
Step 1. Download, install, and launch AnyViewer on both computers.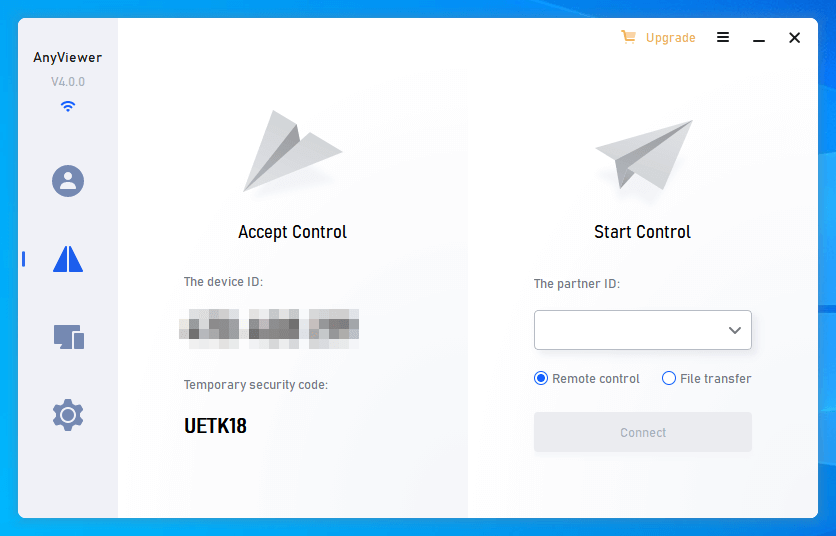 Step 2. Go to Log in, and then click Sign up. (If you already have signed up on its official website, you can log in directly.)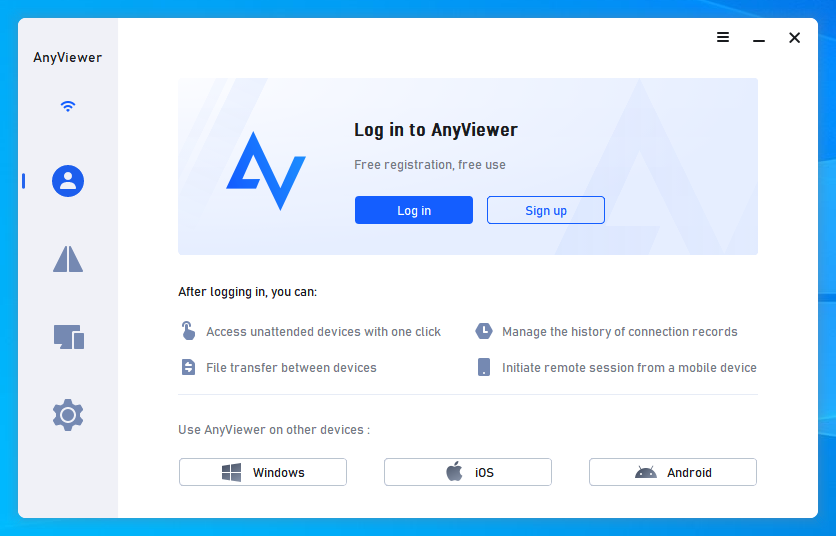 Step 3. Fill in the signup information.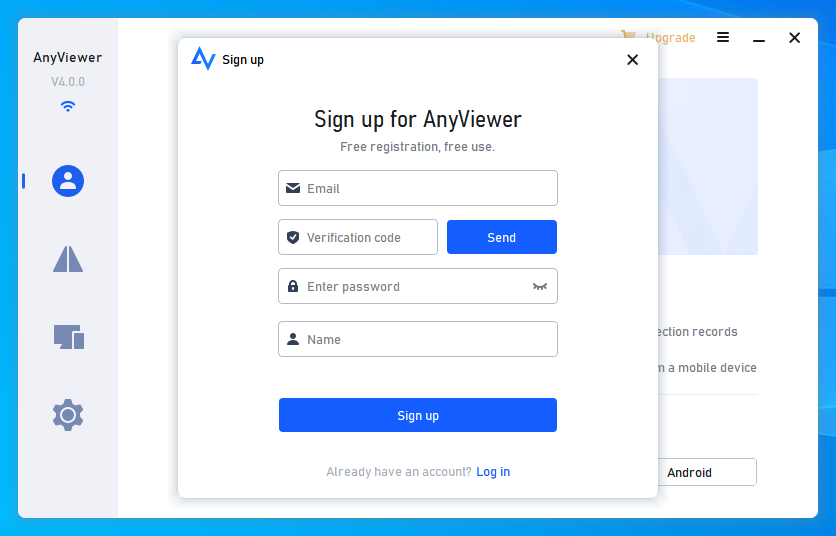 Step 4. Then you can see you successfully logged in to AnyViewer. Your device will automatically be assigned to the account you've logged in to.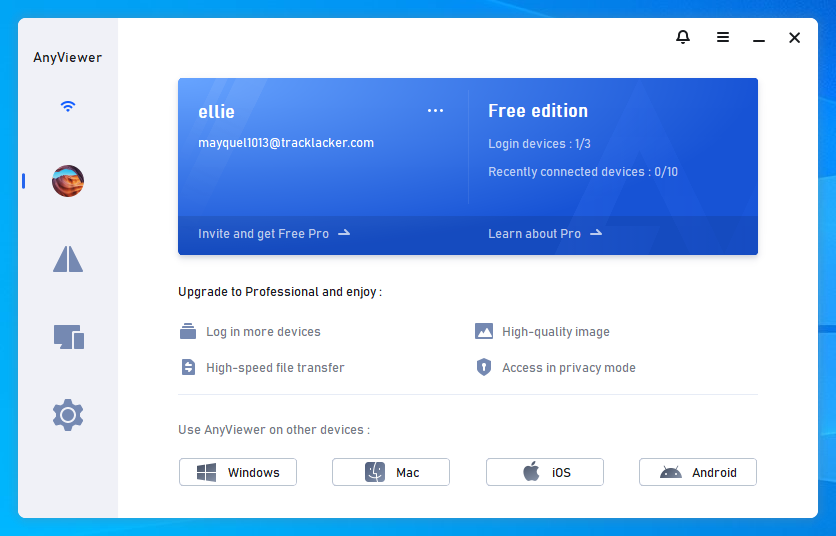 Step 5. Log in to the same AnyViewer account on the two devices, then click One-click control to achieve unattended remote access.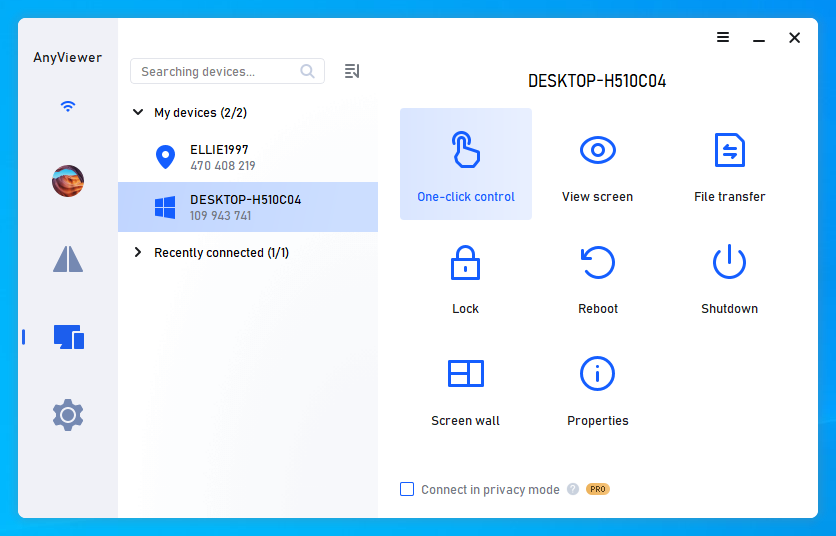 In addition, AnyViewer can also provide users with some practical functions for remote control after a successful connection. Such as lock, logout, restart, command prompt (cmd), etc.

Users can choose image quality according to the network connection speed. If the network connection speed is better, it can provide a higher image quality. The default wallpaper hiding function makes the remote connection smoother.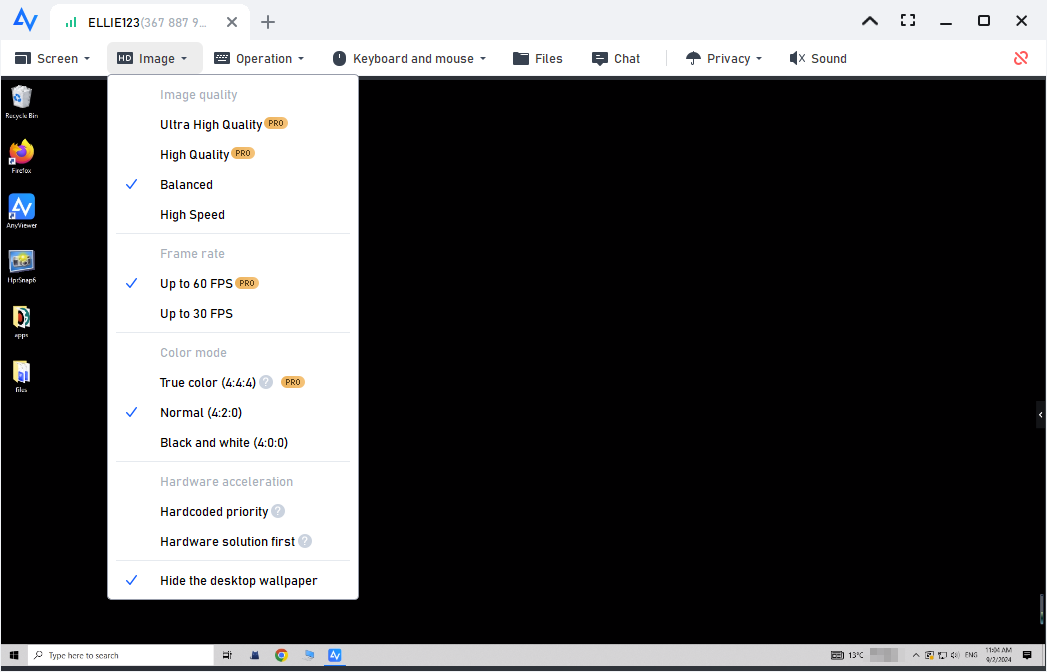 AnyViewer also provides users with different resolutions. Users can choose according to their preferences.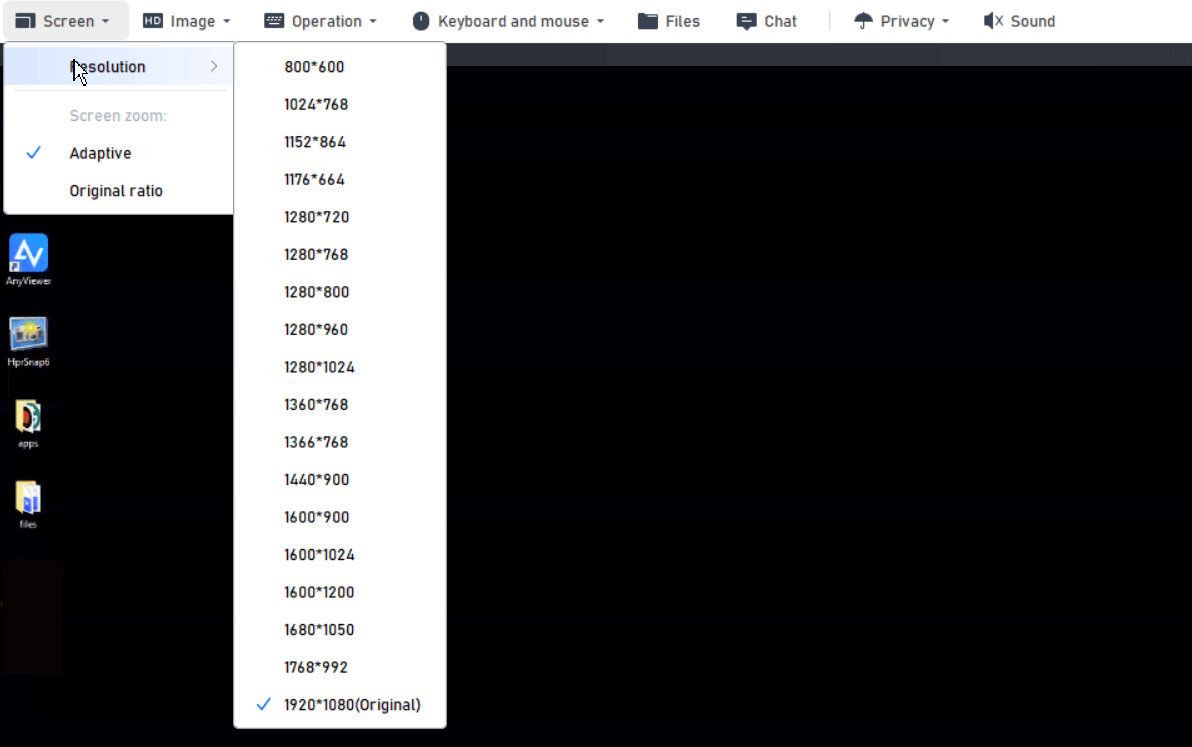 Notes:✎... If you upgrade your account to a Professional or Enterprise plan, then you'll have more rights:

You can assign more devices to achieve unattended remote access.
More currently connected devices will be displayed, which is convenient for you to view more connection histories at any time.
You can connect to another computer in privacy mode, which means you can black the screen and block the mouse and keyboard of the remote computer, further protecting your privacy.
You can transfer more files between remote computers in a larger size and at a faster speed.
Conclusion
This post primarily introduces AnyViewer, the software for remote control PC free download of full version, as well as the instructions for using it. Even though it is free, it offers users multiple functions. With its simpler setup process, we believe you can quickly get started!