Brief introduction of RDP wrapper
Users of RDP are likely to be familiar with RDP Wrapper. Between Service Control Manager and Terminal Services, RDP Wrapper acts as a layer. Alternatively, it might be compared to a pipe that connects Service Control Manager and Terminal Services. It supports Remote Desktop Host and multiple RDP sessions. Rather than altering termsrv.dll, the original termsrv.dll file is left alone.
However, the security and legality of RDP wrapper are concerned by many users. For security, the RDP wrapper adds a weakness to the system by opening a gateway for potential hackers to attack and introducing Trojan horse software to steal and take control over a user's data, which is kind of dangerous. For legality, the users have to purchase the necessary CALs and RDS CALs for remote desktop deployments. Those 2 drawbacks depress the users a lot and enable them to seek a more safe and legal RDP wrapper alternative.
Two free RDP wrapper alternatives
Here in this part, we'll show you 2 free secure and legal alternatives to RDP wrapper. Follow me to enjoy them.
Chrome Remote Desktop
Chrome Remote Desktop, a free remote access tool, is usually shown as a Chrome extension, which can be used on a PC or iPhone to access or control another PC from different operating systems. And for the security of Chrome Remote Desktop, we have to say that it's sufficiently safe.
During the remote session with it, all data will be sent directly from the client to the host. And it adopts an encrypted combination protocol and AES encryption algorithm to protect data security. Apart from that, the PIN can be used to safeguard the connection, which is a legal RDP wrapper alternative. Here are the concrete steps.
Step 1. On the host PC, open the Chrome Remote Desktop download page. Click on "Remote Support" and then click the blue download button.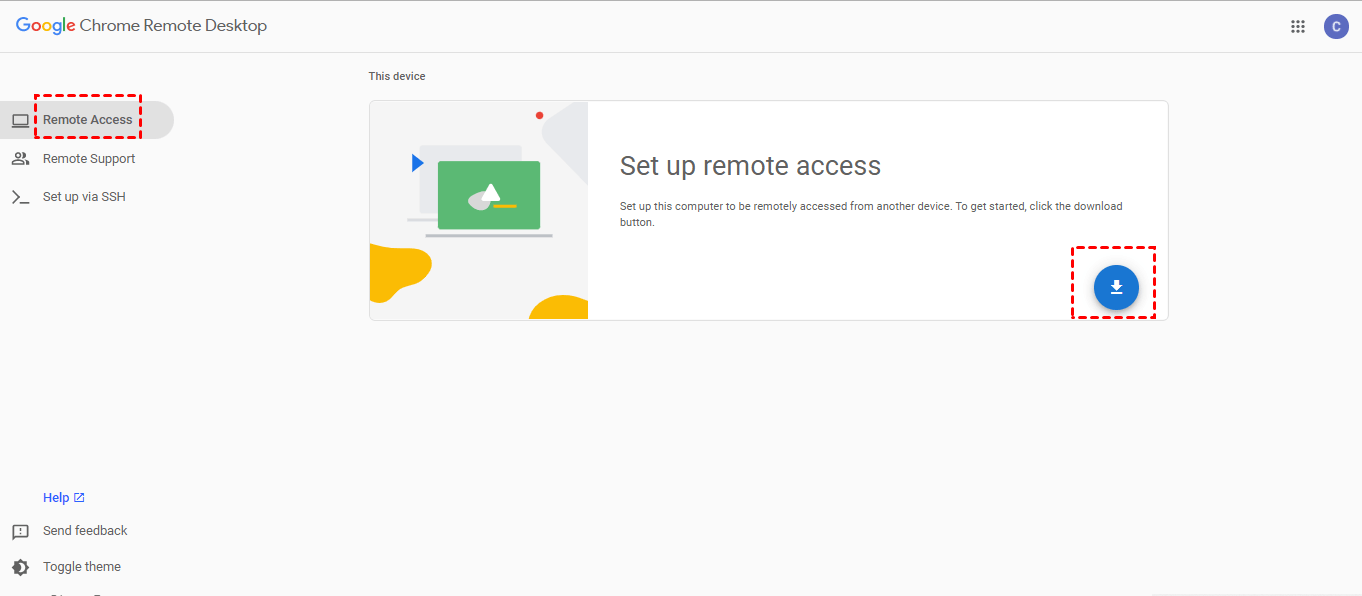 Step 2. After that, click on "Add to Chrome" and "Accept & Install" to install it. Finally, enter a name and click on "Next".

Step 3. Choose a PIN with at least 6 numbers, and then enter it twice to start the program.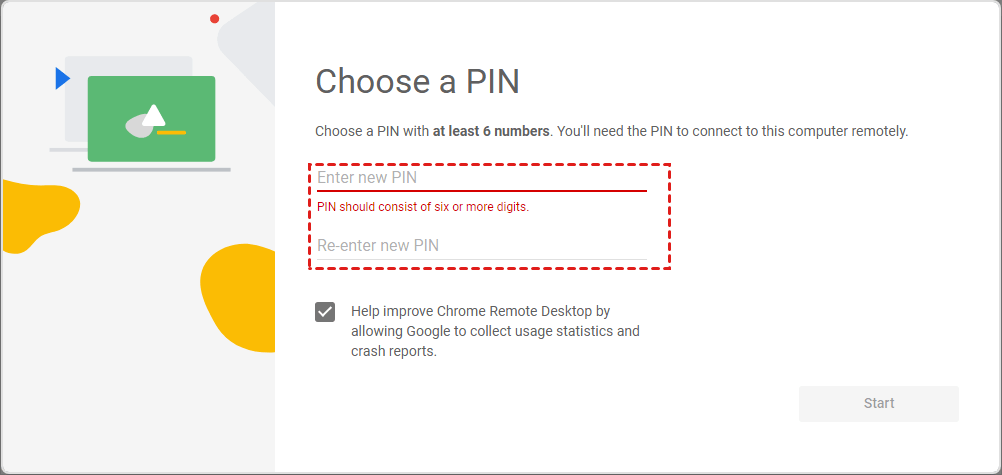 Step 4. On the local PC, open the Chrome browser and navigate here. Then log in to the same Google account. Once logged in, you can see the available computers.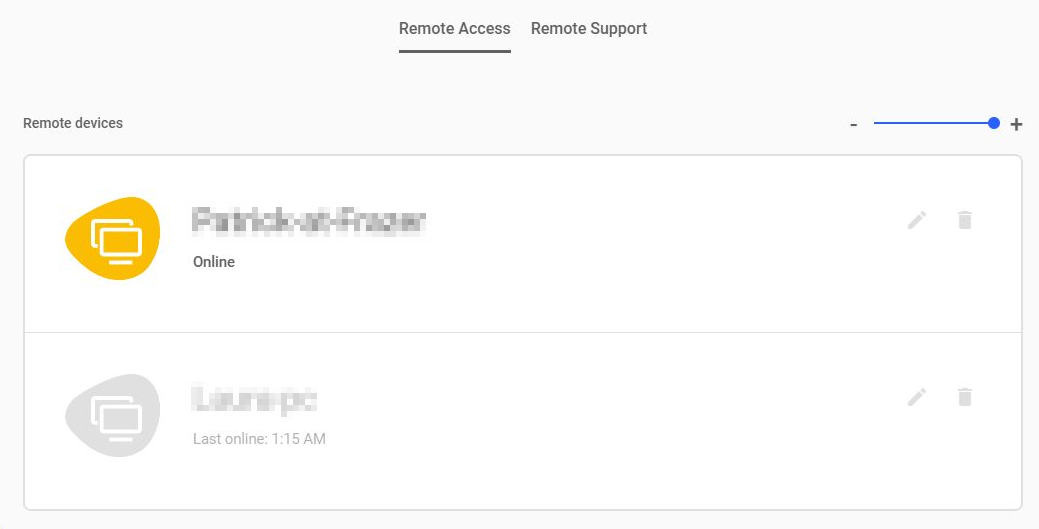 Step 5. Click on the computer set up previously, and enter its PIN. Then you could start your remote control.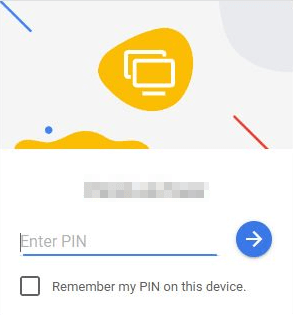 AnyViewer [Most recommended]
Although Chrome Remote Desktop is relatively secure and legal, the disadvantages could not be neglected. You need to download the Chrome browser on both computers and the automatically generated access code will expire only in 5 minutes. And you may meet with different kinds of issues like "Chrome Remote Desktop shows last online".
Taking security, legality, and efficiency into consideration at the same time, we recommend an excellent RDP wrapper alternative-- AnyViewer to allow you to achieve concurrent connections.
Tips:
AnyViewer is secured by
Elliptic Curve Cryptography (ECC) encryption
, protecting your data from leakage and allowing you to safely remote into PCs or Servers. With it, you can achieve remote access with
one click
. The stable connection and easy operation can give you a better experience. To
control a computer from iOS device
, you can download AnyViewer iOS edition from Apple Store.
Step 1. Download and install AnyViewer. Go to Log in, and then click Sign up.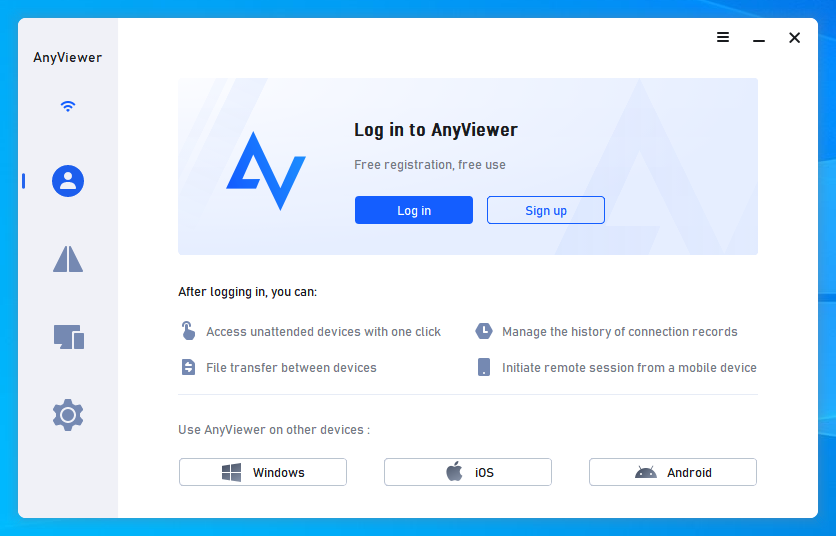 Step 2. Fill in the signup information. Then you can see you successfully logged in to AnyViewer. Your device will automatically be assigned to the account you've logged in to.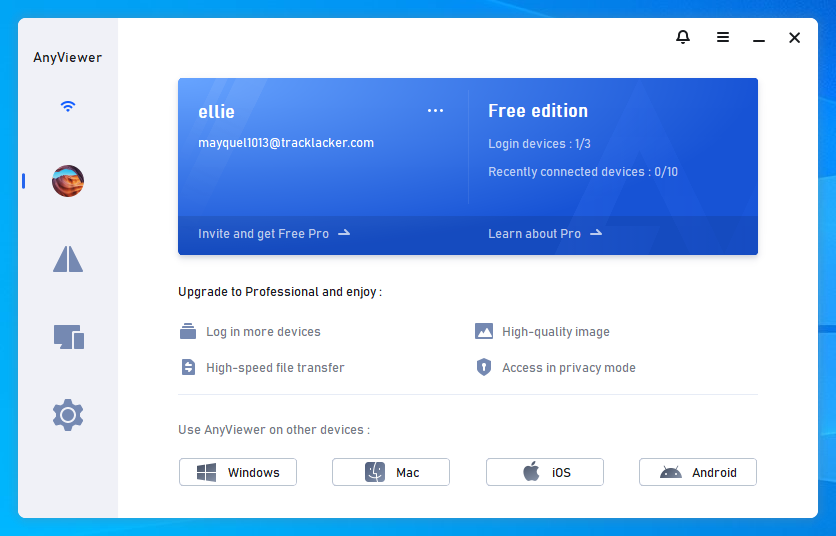 Step 4. Log in to the same AnyViewer account on the two devices, then you can achieve a direct connection by clicking One-click control.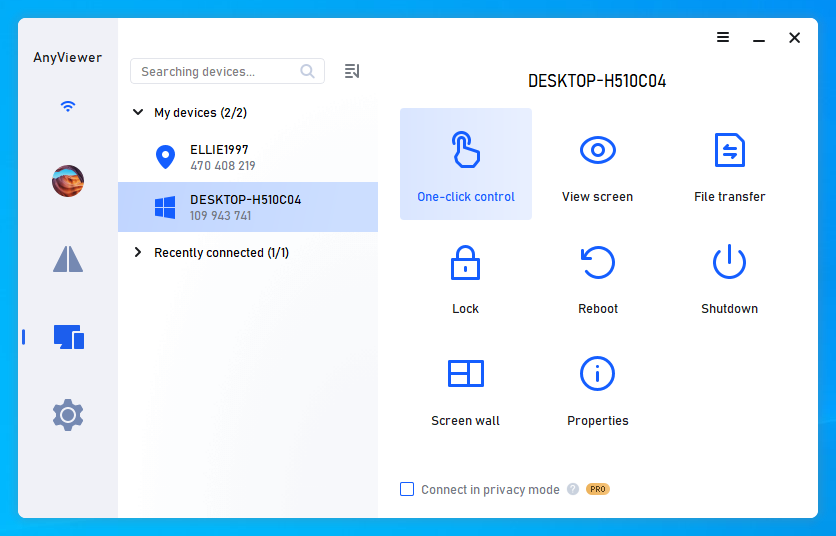 Note: To access the remote computer in privacy mode (the screen of the remote PC will be black and the keyboard & mouse of the remote PC will be disabled), you need to upgrade to an advanced plan.
After securely connecting, AnyViewer can also provide various practical features suitable for remote access. For example, you can remotely lock, log out, restart the host computer. You can also adjust the resolution and image quality.

Conclusion
In this post, we have a brief introduction about RDP wrapper and provide 2 free, secure and legal RDP wrapper alternatives, Chrome Remote Desktop and AnyViewer. If you are looking for a less-limited and more efficient one to remotely access a PC, AnyViewer can be the best choice for you.