Why is RDP stuck on configuring remote session?
Hello everyone! I've been trying to establish an RDP connection, but it keeps getting stuck at the 'configuring remote session' phase. Do you know why this happens? Has anyone encountered this issue before? How can I fix RDP stuck in configuring remote session? I appreciate any help resolving this frustrating situation and getting my RDP connection back on track. Thanks in advance!"
- Question from a user
When encountering the "Configuring remote session" issue while attempting to connect to a remote machine using RDP, it indicates that the local computer is unable to access the endpoint. There are multiple factors that can contribute to these errors, such as insufficient memory, a corrupted certificate, or an invalid user profile.
If you find yourself facing this problem, there's no need to fret. Simply continue reading to discover the solutions.
How to fix RDP stuck in configuring remote session [3 solutions]
Given that there is no one-size-fits-all solution for resolving the issue of Remote Desktop stuck on configuring remote session Windows 10, 11, dealing with this problem can be quite exasperating, particularly if it's your initial encounter with it. However, you can employ the following methods to identify the underlying cause and effectively address the problem.
Solution 1. Address memory shortages
When encountering the issue of RDP stuck on configuring remote session Windows 10, 11, one possible culprit is a shortage of memory on the target server or virtual desktop. The specific steps to resolve this problem can vary depending on the Windows version running on the target system.
The following steps assume Windows 10, but please note that they may differ slightly for other Windows versions:
Step 1. Log in to the remote system, either locally or by rebooting the host if necessary.
Step 2. Press Ctrl + Alt + Delete and select Task Manager.
Step 3. Navigate to the Performance tab and click on the Memory option.
Step 4. Check the available memory. Ideally, at least 20% of the system's memory should be free for use.
If you find that the remote system doesn't have enough memory, you'll need to give it more of it. Enabling virtual memory can often be the best solution. Follow these steps:
Step 1. Search for "View advanced system settings" in the search bar and open it.
Step 2. Click the Settings button in the Performance section.
Step 3. Go to the Advanced tab and click the Change button.
Step 4. Check the "Automatically manage paging file size for all drives" option and click OK.
Solution 2. Check the self-assigned remote desktop certificate
Certain issues with RDP stuck in configuring remote sessioncan arise due to an invalid or corrupt certificate. This certificate is stored locally on the PC you use to establish the remote desktop connection to the target machine. To resolve this problem, follow the steps below:
Step 1. Open File Explorer and go to C:\ProgramData\Microsoft\Crypto\RSA. Rename the MachineKeys folder to MachineKeys-Backup. Renaming the folder instead of deleting it allows you to retrieve your keys if necessary in the future.
Step 2. Press Win + R, type "services.msc," and click OK.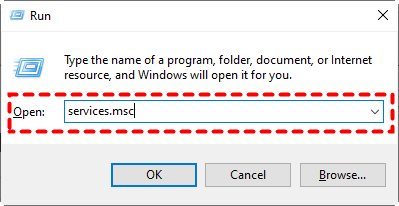 Step 3. Locate the Remote Desktop Configuration service, right-click on it, and select Restart.
Step 4. Open File Explorer and navigate to C:\ProgramData\Microsoft\Crypto\RSA to verify the creation of a new certificate.
Step 5. Press Win + R, type "regedit," and press Enter.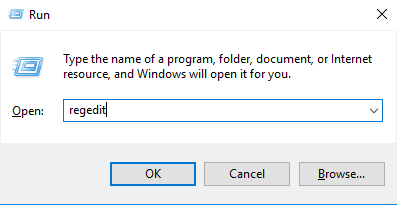 Step 6. Navigate to HKEY_LOCAL_MACHINE\SYSTEM\CurrentControlSet\Control\Terminal Server\ and ensure that the value of TSUserEnabled is set to 1.
Solution 3. Recreate the user profile
As a final option, you can consider recreating the user profile on the machine that is experiencing issues establishing a Microsoft RDP connection. However, please note that this method may result in data loss, so it is crucial to create a backup before proceeding.
Step 1. Press Win + R, type "regedit," and press Enter.
Step 2. Navigate to HKEY_LOCAL_MACHINE\SOFTWARE\Microsoft\Windows NT\CurrentVersion\ProfileList. Right-click on the user profile you wish to recreate (the ProfileImagePath key will indicate the owner of the profile).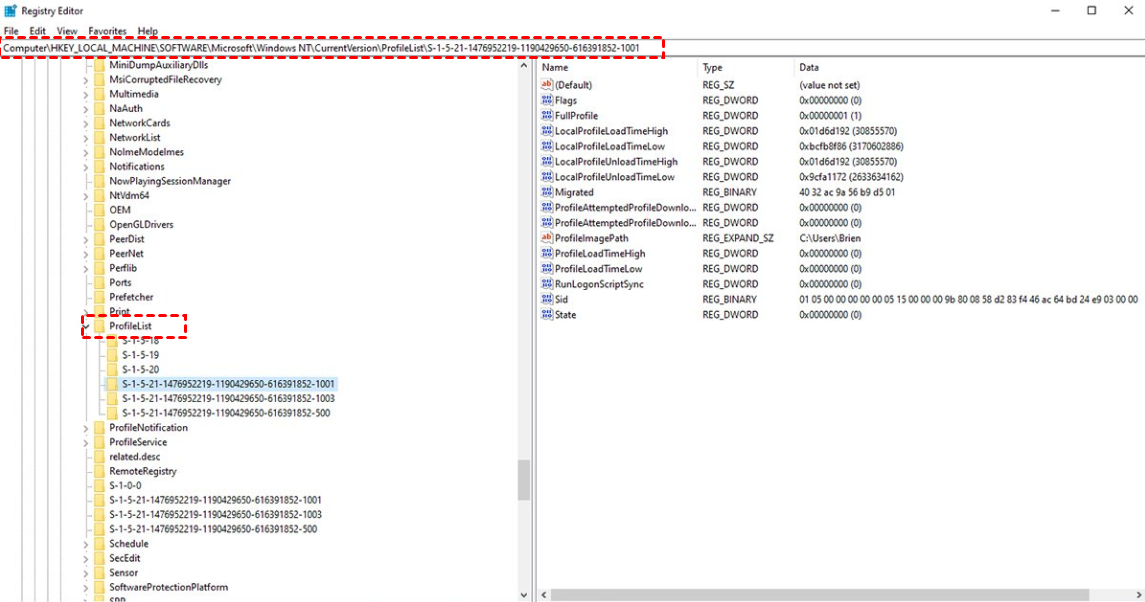 Step 3. Choose the Delete option from the context menu to remove the profile. Then, restart the machine and log in as the user whose profile was deleted.
The perfect fix for RDP woes: Discover the error-free RDP alternative!
Traditional Remote Desktop Protocol solutions sometimes encounter issues like getting stuck in the configuring remote session phase, causing frustration and hindering productivity. Thankfully, there is a game-changing RDP alternative that offers a seamless and hassle-free remote access experience: AnyViewer.
As a powerful remote access software, AnyViewer provides several advantages over RDP:
►Ease of use: AnyViewer supports one-click unattended access without the need for IP address and port forwarding.
►Compatibility: AnyViewer works with Windows Home/Standard editions, including Windows 11/10/8.1/8/7, as well as Windows Server 2019/2016/2012 R2/2022. It also supports client devices running Windows, iOS, and Android.
►Additional features: AnyViewer offers a range of advanced features, including remote desktop file transfer, multiple sessions, and instant chat, which are not available in RDP.
►Enhanced security: AnyViewer employs end-to-end encryption using a robust 256-Bit Elliptic Curve Cryptography (ECC) algorithm, ensuring the protection of your data during the session. In contrast, the RDP port can potentially be exploited by hackers to gain unauthorized access.
Using AnyViewer requires no technical skills. To get started, follow these steps to securely download and initiate one-click remote control:
Step 1. Open AnyViewer on the remote computer, create a new account, and log in.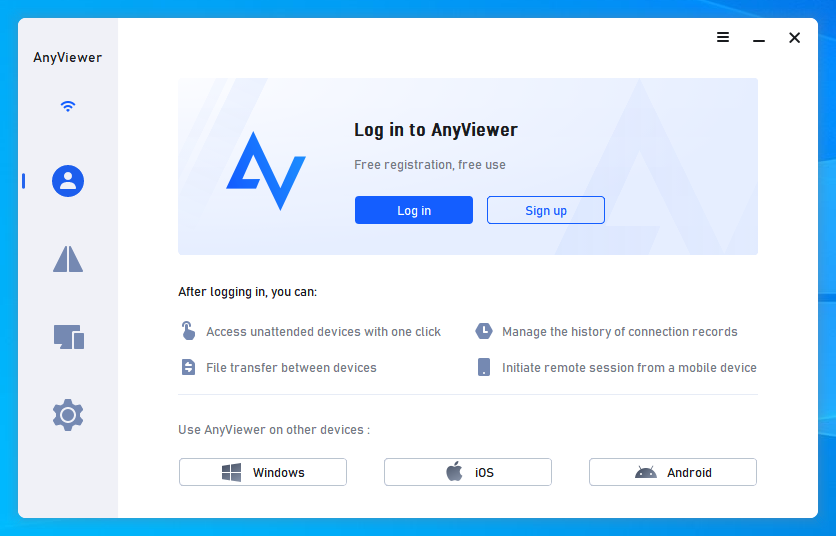 Step 2.On the local computer, open AnyViewer and sign in using the same account you just created. The program will automatically assign the computer to your account.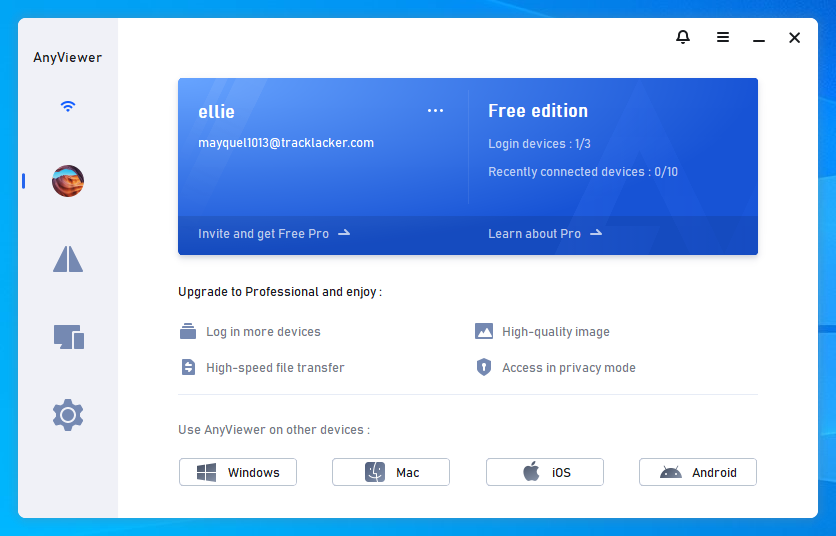 Step 3. Go to the Device section, select the desired computer you want to connect to, and choose the One-click control option to establish a connection.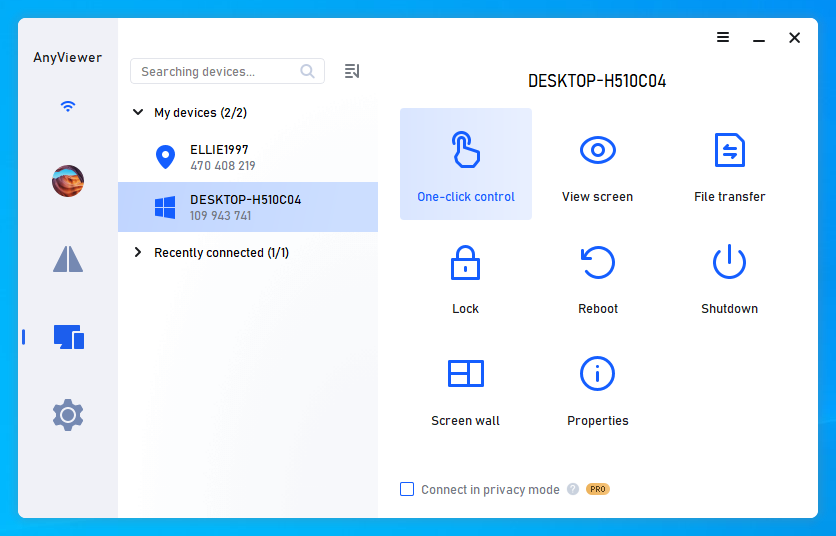 Notes:✎... If you manage multiple remote PCs, AnyViewer offers flexible and cost-effective licensing options tailored to various needs. These licenses provide several benefits, including:

Easy access to a maximum of 100 assigned devices with just a single click.
Simultaneous connections to up to 10 devices, enabling efficient multitasking.
Seamless file transfers without limitations (supporting file sizes up to 1TB per file).
Enhanced security through the privacy mode feature, which conceals the host PC screen and disables the keyboard and mouse, ensuring increased privacy and protection.
Conclusion
That's all for how to fix RDPstuck in configuring remote session. If you are still having trouble with RDP. We recommend using AnyViewer to ensure smooth remote connections. Don't let technical hiccups slow you down—embrace AnyViewer today for hassle-free remote sessions. Get ready for a flawless experience like never before!