The issue: The connection has been terminated because an unexpected server authentication certificate
Hi. My Windows 10 users often get this error message when they try to log into RDP sessions. It says, 'The connection has been terminated because an unexpected server authentication certificate was received from the remote computer.' I've looked around but don't have a good answer or findings. How can I solve this problem?"
- Question from Windows Forum
How to fix Remote Desktop Connection the connection has been terminated error [4 solutions]
When you try to connect Remote Desktop from a Windows computer, you may encounter the Remote Desktop Connection "The connection has been terminated" error. This issue has many causes, such as the server certificate being missing or outdated, Remote Desktop Client Certificate Revocation List validation not working, or Remote Desktop is broken on your Windows client computer.
Below are the fixes to resolve the issue for you.
Solution 1. Delete the SafeguardCluster and renew the RDP Self-Signed Certificate
You can delete the SafeguardCluster and renew the Self-Signed Certificate by following the steps.
Step 1. Search "Manage computer certificate" from the start menu and open it.
Step 2. Click Action > Find Certificates.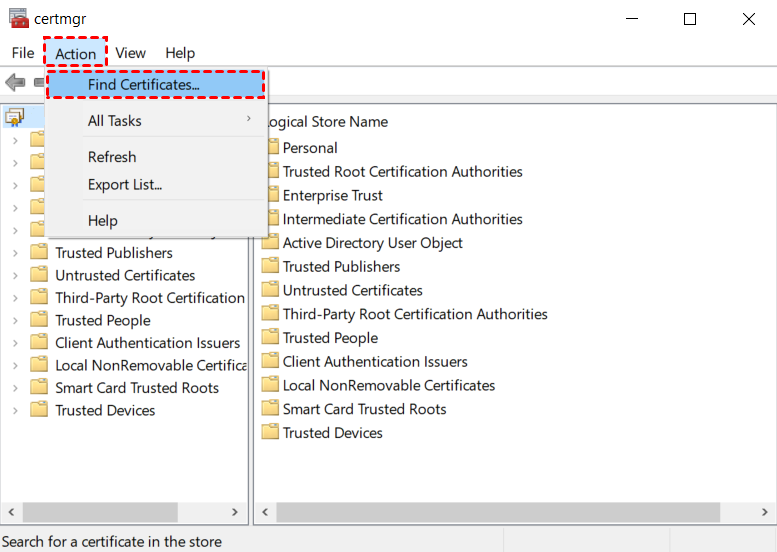 Step 3. Type "Safeguard" and click Find Now.
Step 4. Expand Issue To. Select, right-click SafeguardCluster, and click Delete.
Step 5. Back to the main interface and navigate to LocalMachine > Remote Desktop > Certificates. On the right pane, check whether the Self-Signed SSL Certificate expired.
Step 6. If it expires, you need to restart the Remote Desktop Configuration service to create a new certificate. To do this, press Win + R, type "cmd" and hit OK.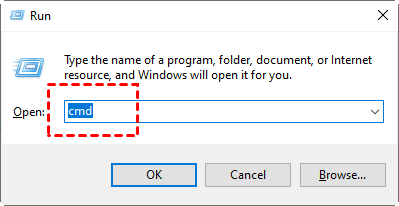 Step 7. Run the following commands one by one.
net stop SessionEnv
net start SessionEnv
Solution 2. Change Registry Editor setting
Try to fix this problem using Registry.
Step 1. Press Win + R, type in "regedit", and press Enter.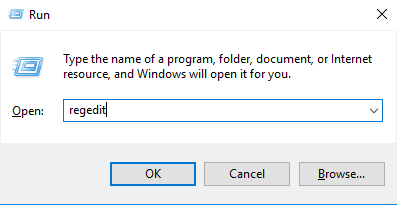 Step 2. Navigate to HKEY_CURRENT_USER > Software > Microsoft > Terminal Server Client. Double-click RDGClientTransport.
Step 3. Set the Value data to 1 and click OK.
Solution 3. Replace mstsc.exe & mstscax.dll files
If you're having this problem after updating to Windows 10 Anniversary Update (Version 1607) or later, you can resolve it by replacing Remote Desktop Client files in the System32 folder (C:Windowssystem32). The files are mstsc.exe and mstscax.dll, and you need to replace them with similar files from an earlier version of Windows 10 (such as Version 1507, Version 1511 etc.).
Therefore, if you have a PC running Windows 10 V1507, replace the initial files on your system with copies of these files. (Tip: Change the existing files' names to anything else or relocate them somewhere else.)
After replacing the files, retry creating the Remote Desktop Connection. It should work this time.
Solution 4. Use the best Remote Desktop alternative [safe & stable]
If the error "Remote Desktop Connection the connection has been terminated because an unexpected server" persists. We suggest you use the other free and reliable Remote Desktop alternatives to avoid such errors. For example, AnyViewer could be the best option!
Compared with Remote Desktop, AnyViewer has the following advantages you can't miss.
Easy operations. AnyViewer enables one-click control to achieve unattended remote access, while RDP requires an IP address and username.
High-speed file transfer. AnyViewer allows transfer multiple files between devices at high speed, while RDP file transfer is slow.
Multiple sessions. AnyViewer supports simultaneous multiple sessions, while RDP on Windows OS only permits one connection per PC.
User-friendly features. AnyViewer has several considerate features in a remote session, such as changing the resolution, and instant chat, while RDP does not have these in-time features.
It's time to download AnyViewer on your devices!
Step 1. Start AnyViewer on the host. Click Sign up for registration.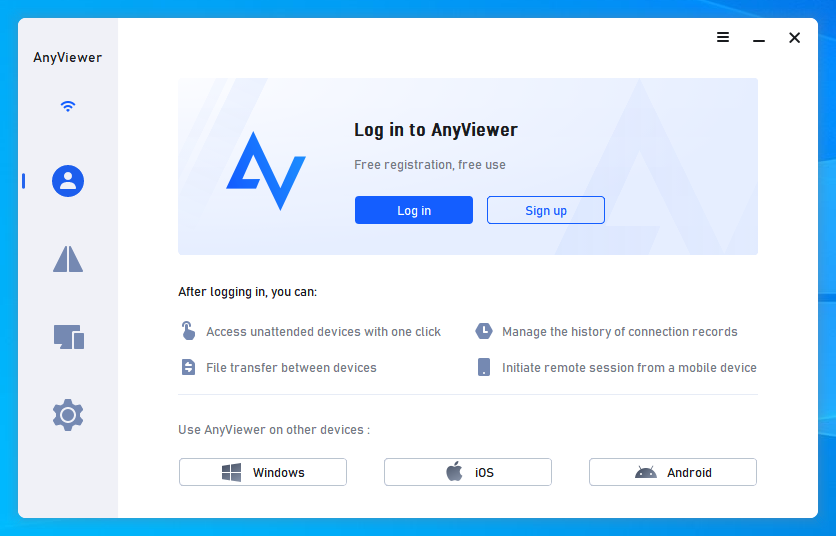 Step 2. Enter the information to complete Sign up.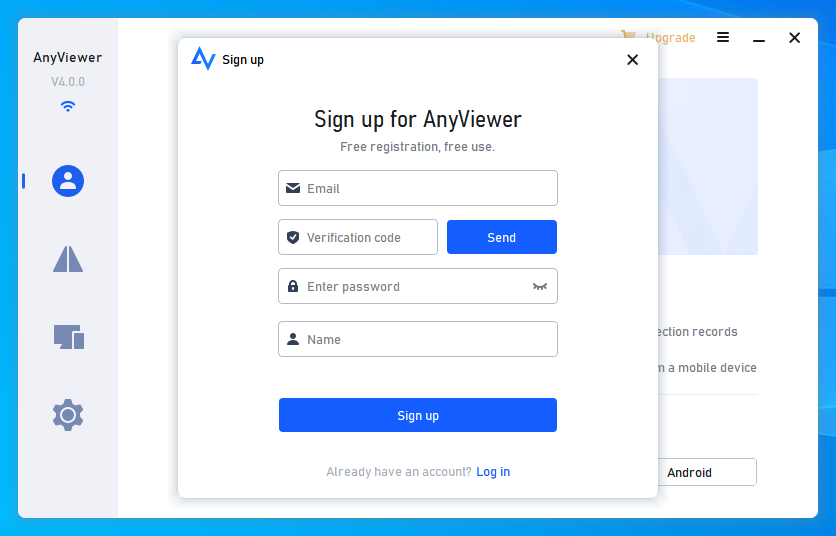 Step 3. Start AnyViewer on the client. Log in to the account you registered. The device will automatically assign when you log in.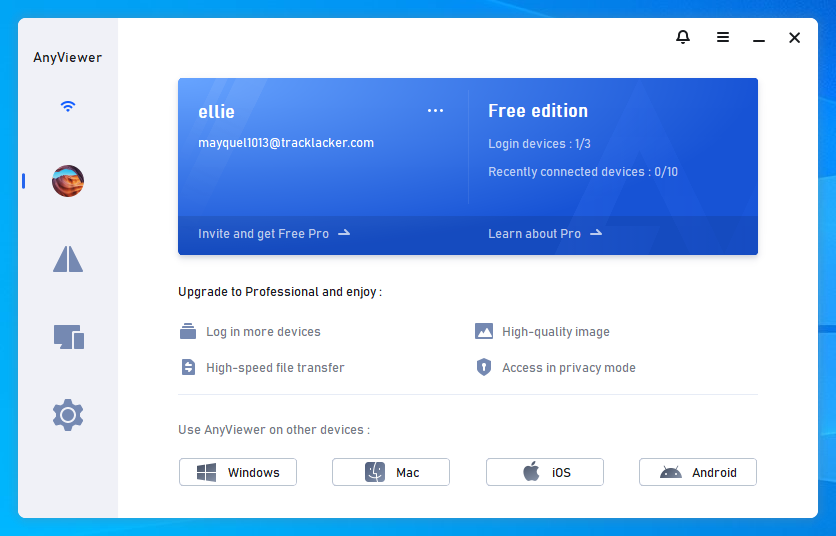 Step 4. Click Device. Click the computer you want to take control of, and click One-click control.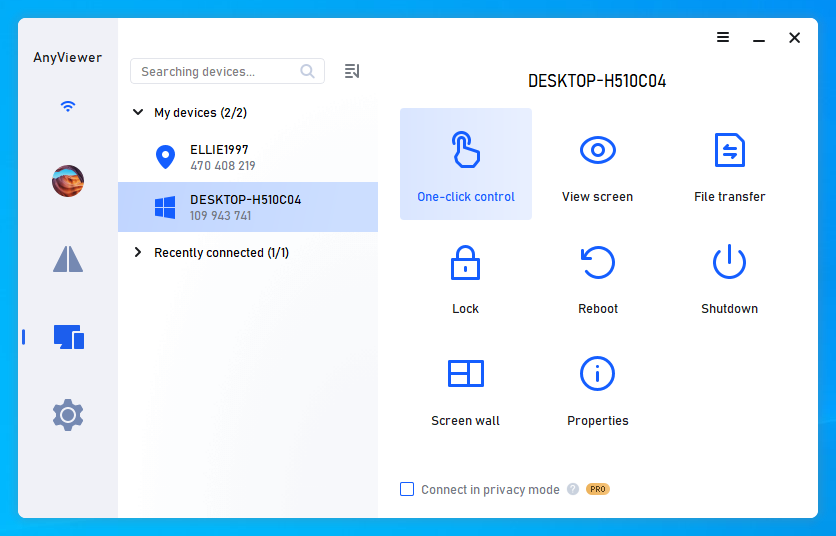 Notes:✎... AnyViewer also has specified plans for business purposes. You can select Professional or Enterprise plan to enjoy more rights!

More concurrent channels.
More simultaneous multiple sessions.
More assigned devices.
Connection in privacy mode.
Conclusion
Hope this post is helpful to you in solving the problem "Remote Desktop Connection the connection has been terminated."If you frequently have trouble using Remote Desktop, we recommend using the best Remote Desktop alternative AnyViewer to avoid such errors.