Meet with RD Client iOS error 0x3000015
I tried to access my PC from my iPhone and I installed the "remote desktop" app and complete the settings. However, I got the 0x3000015 error code and it shows "We couldn't connect to the Remote Desktop Gateway because of an internal error". What should I do to solve it?
Generally, Error code 0x3000015 will appear when we attempt to use RD Client to access or control a remote PC if the WVD settings didn't turn on or the wrong workspace of the RD Client. And it will show as "An internal error has occurred" when the error code appears on Windows PC. There's no denying that the error code influences people's experience and feelings while communicating with the Remote Desktop Gateway.
How to fix the RD Client error 0x300001
To fix the RD Client iOS error 0x3000015, here we come up with 2 solutions with detailed steps to get you out of the trouble. Before the operation, make sure that 2 devices are on the same network.
Method 1. Reset the RD Client App
It is said that the error is because of the wrong settings of the iOS device. So, the issue may be addressed by resetting the RD Client app.
Step 1. Close all the open apps and then open Settings.
Step 2. Find the app "RD Client".
Step 3. Locate on "WVD SECURITY TOKENS" and find "Delete on App Launch".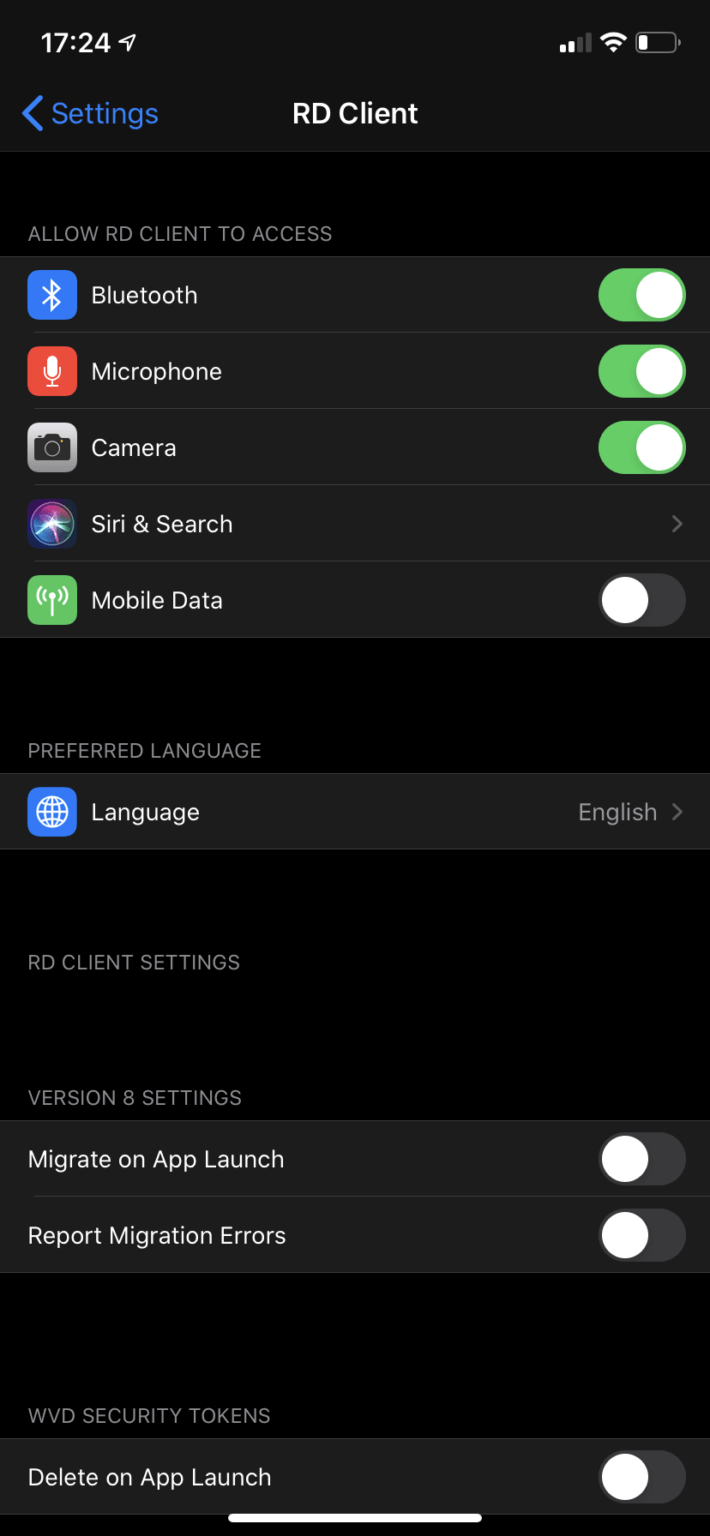 Step 4. Turn on the button of the "Delete on App Launch".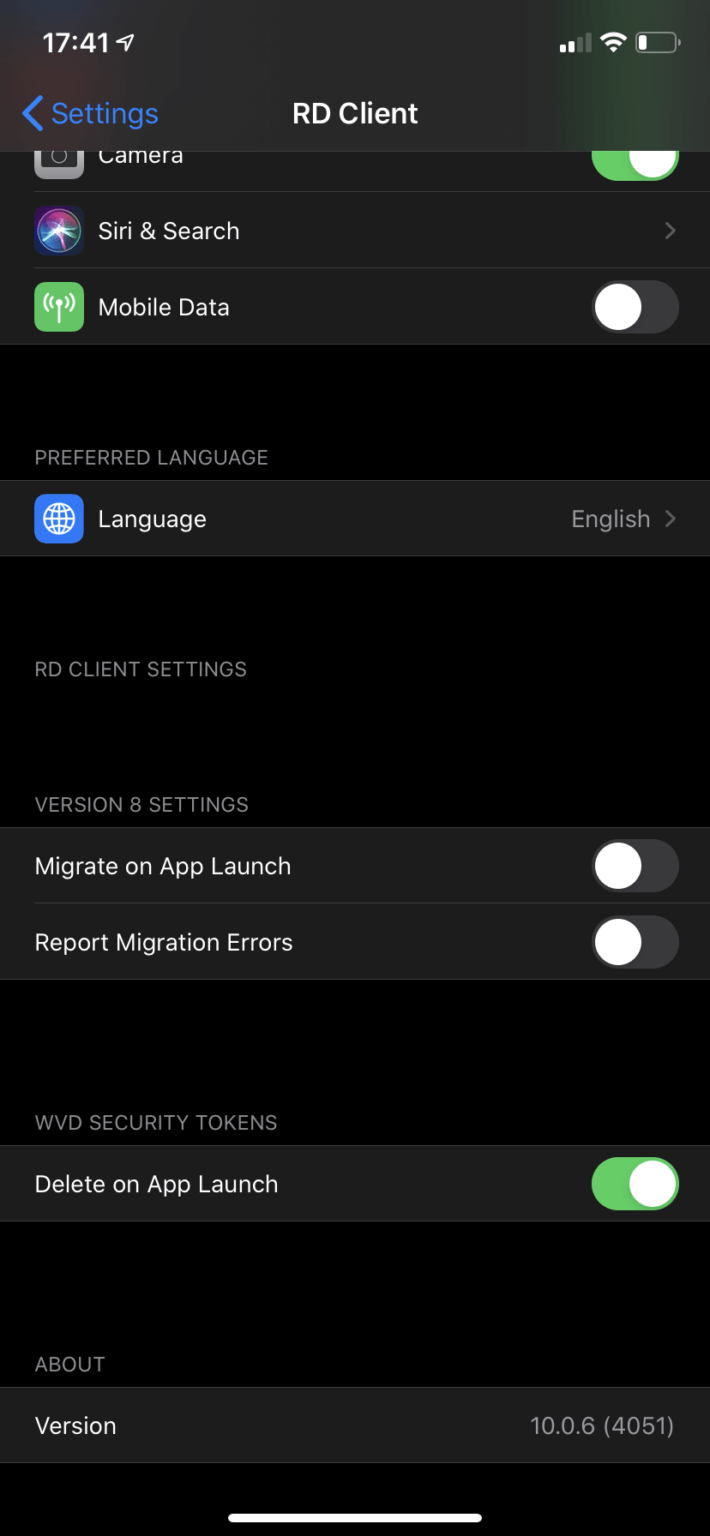 Method 2. Remove and reinstall the RD Client
If the method above can't fix the error, we can resort to another way. According to the feedback of some users, RD Client on iOS works fine after they remove and reinstall the RDC app and then re-established the connection. Here we can try how to do it.
Step 1. Long-press the app and then choose "Delete". After that, search Remote Desktop in the app store and then download it.
Step 2. Download and open RD Client on iOS device.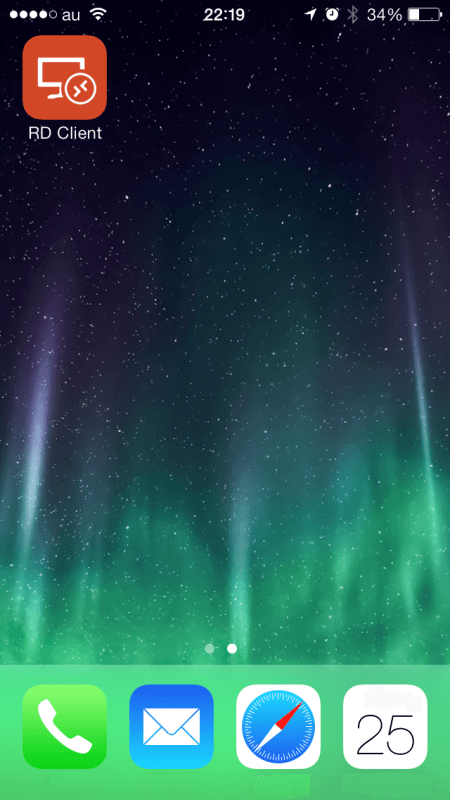 Step 3. Click the "+" sign in the upper right corner, and select "Add Computer" in the pop-up window.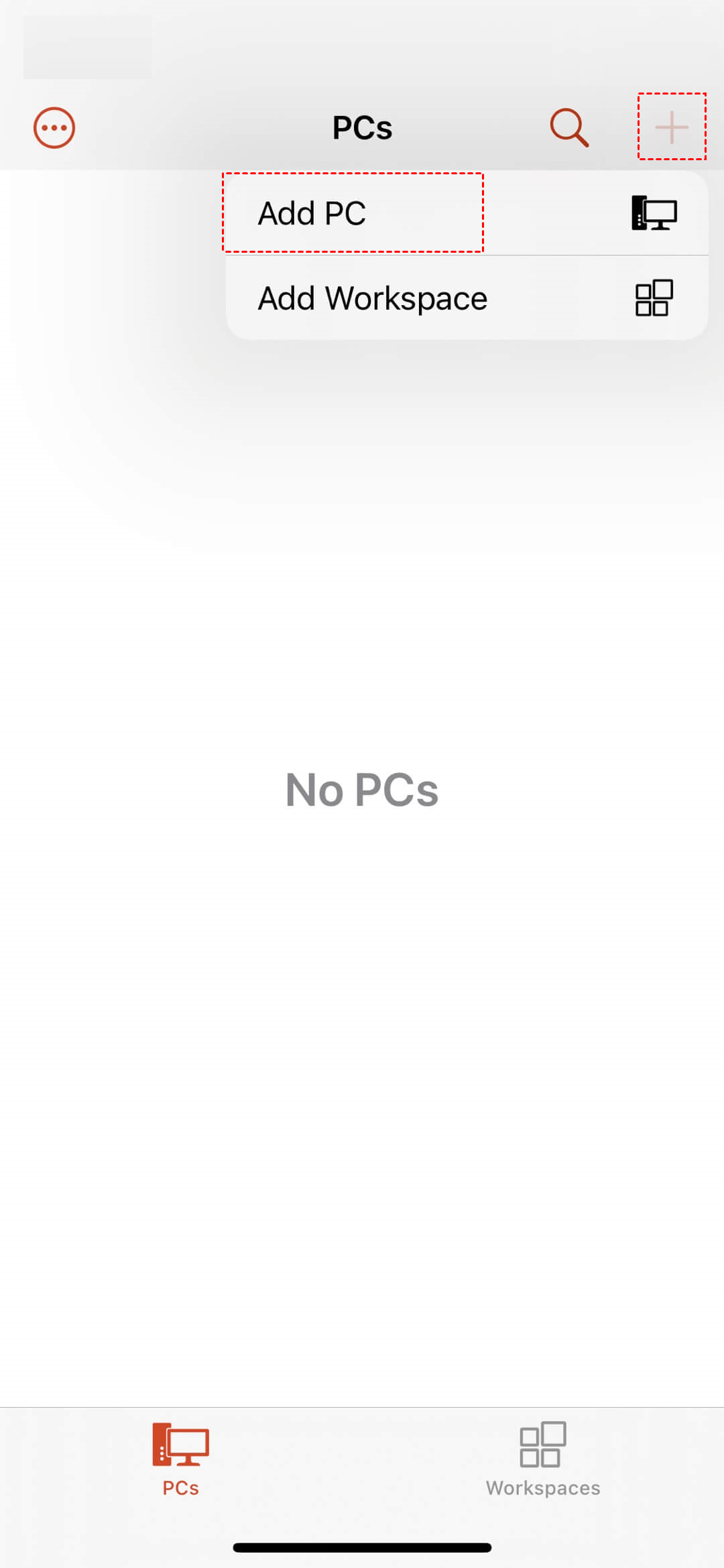 Step 4. Click on "PC Name". Enter the hostname or IP address of the host PC.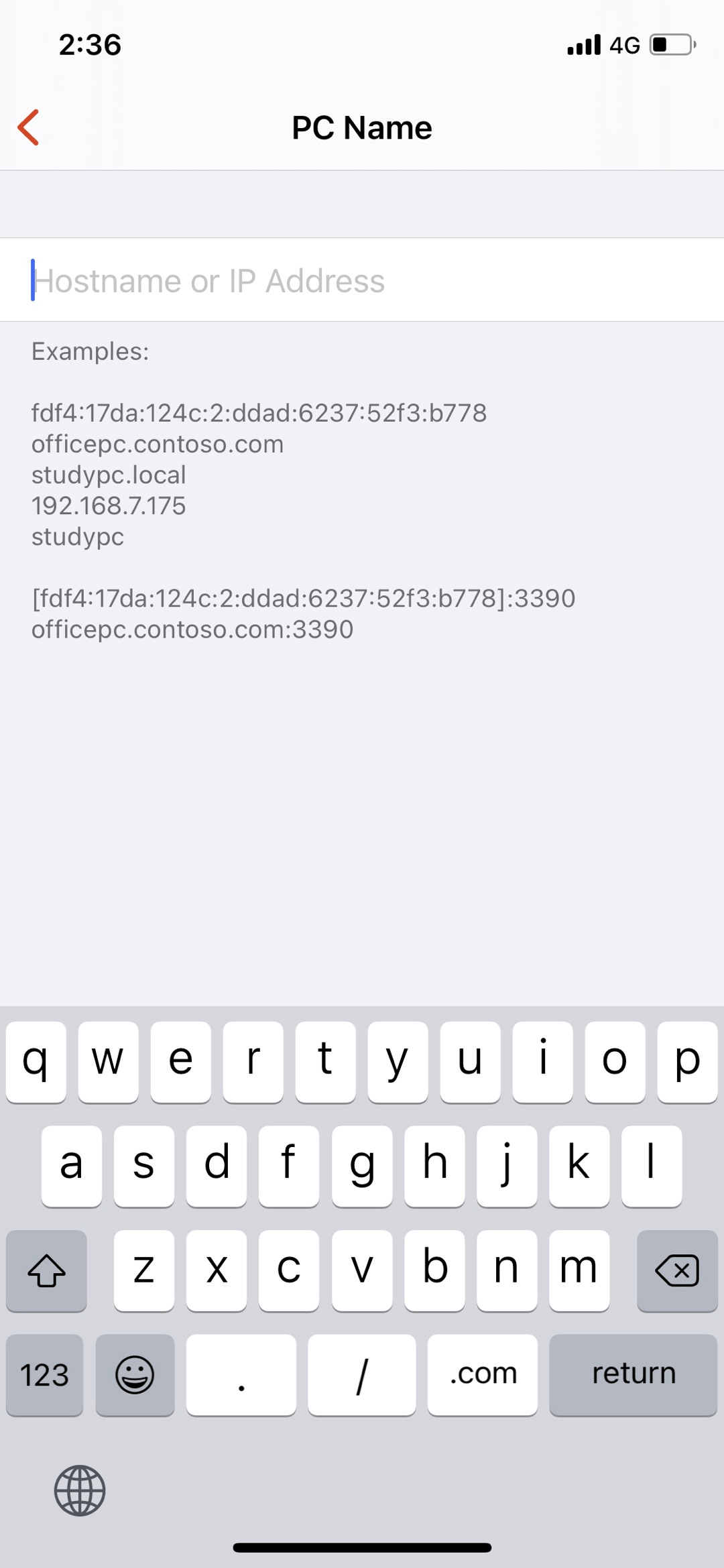 Step 5. Click on "User Account". If you often need to remotely control a PC from iPhone, it is recommended that you select "Add User Account".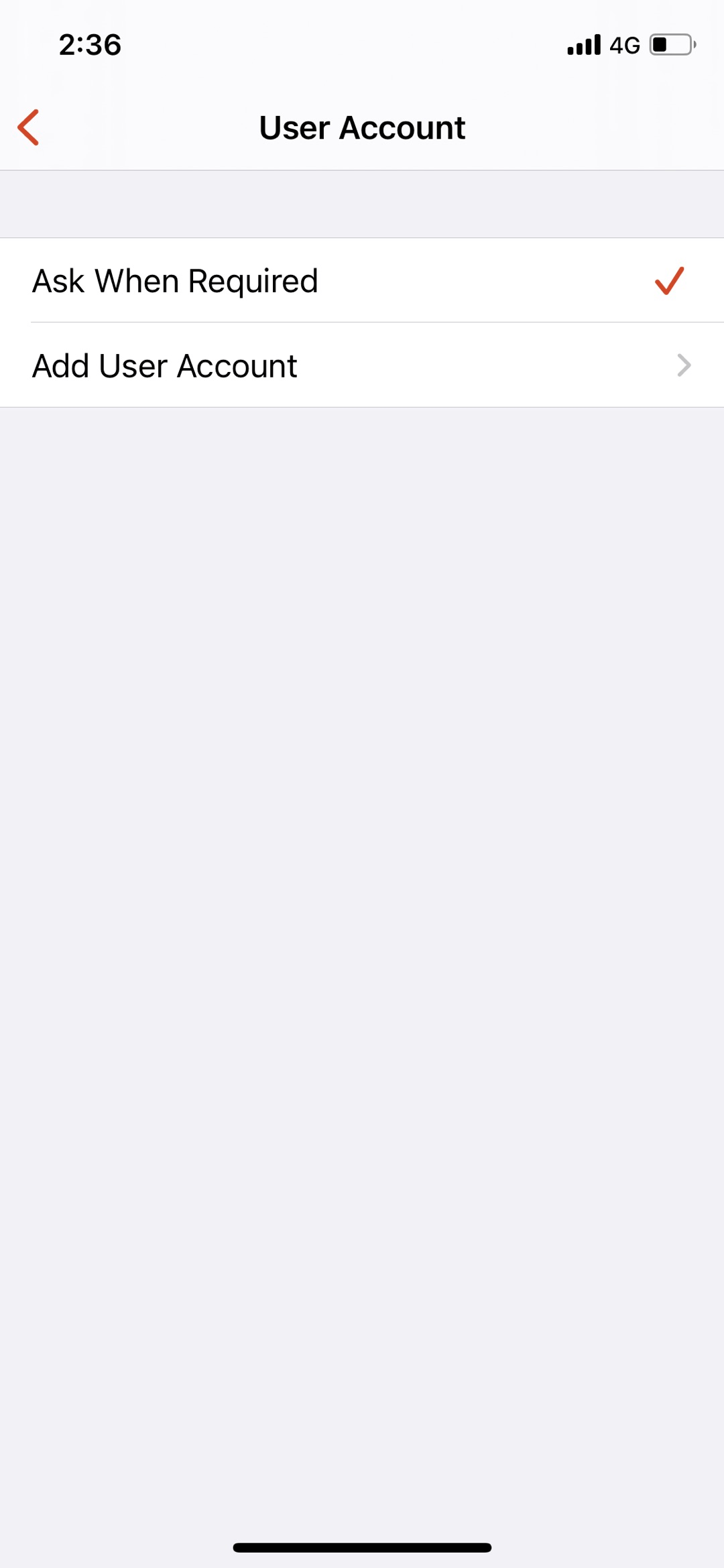 Step 6. Back to the main interface and click the IP address icon just created, enter the user name and password of the host PC in the pop-up window, and click "Continue".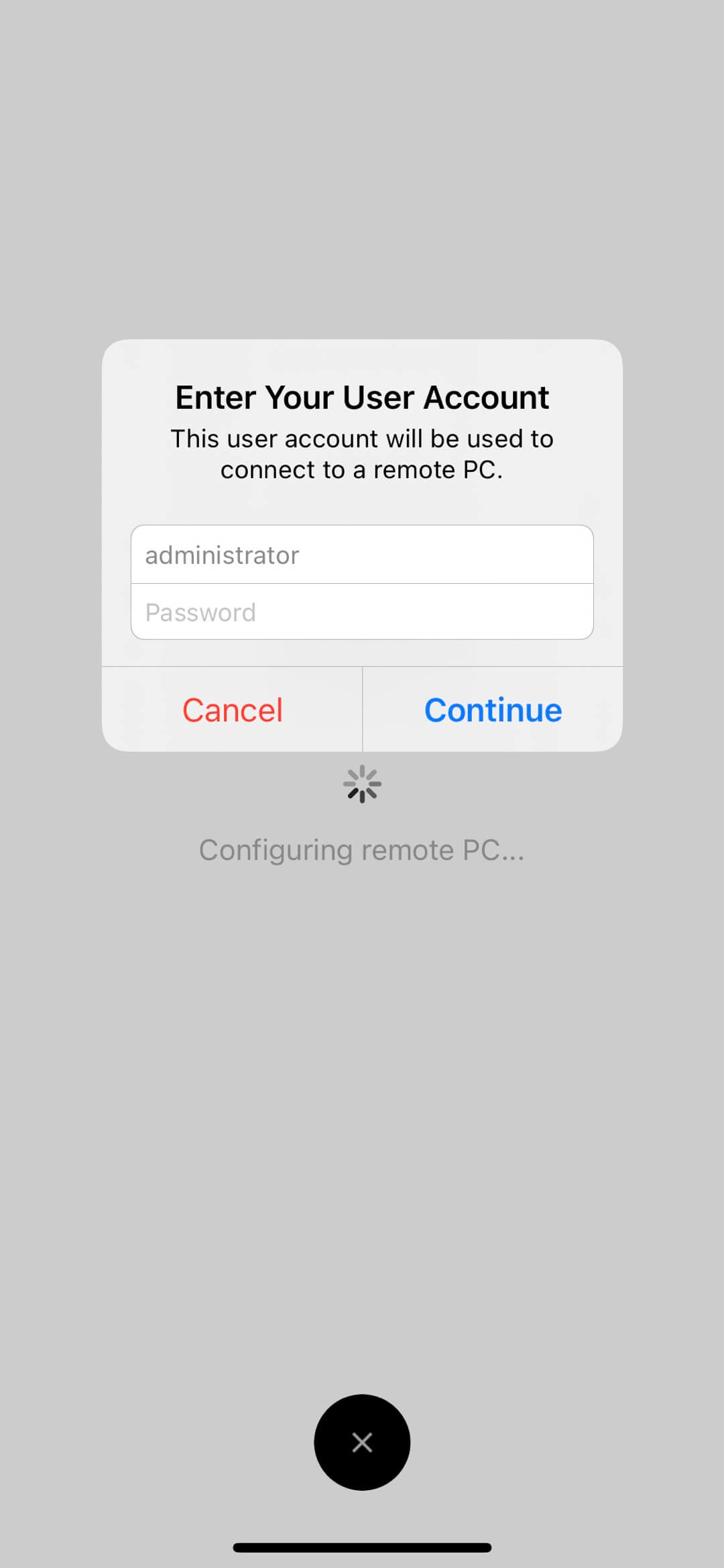 Step 7. Then you can remotely access the PC right now.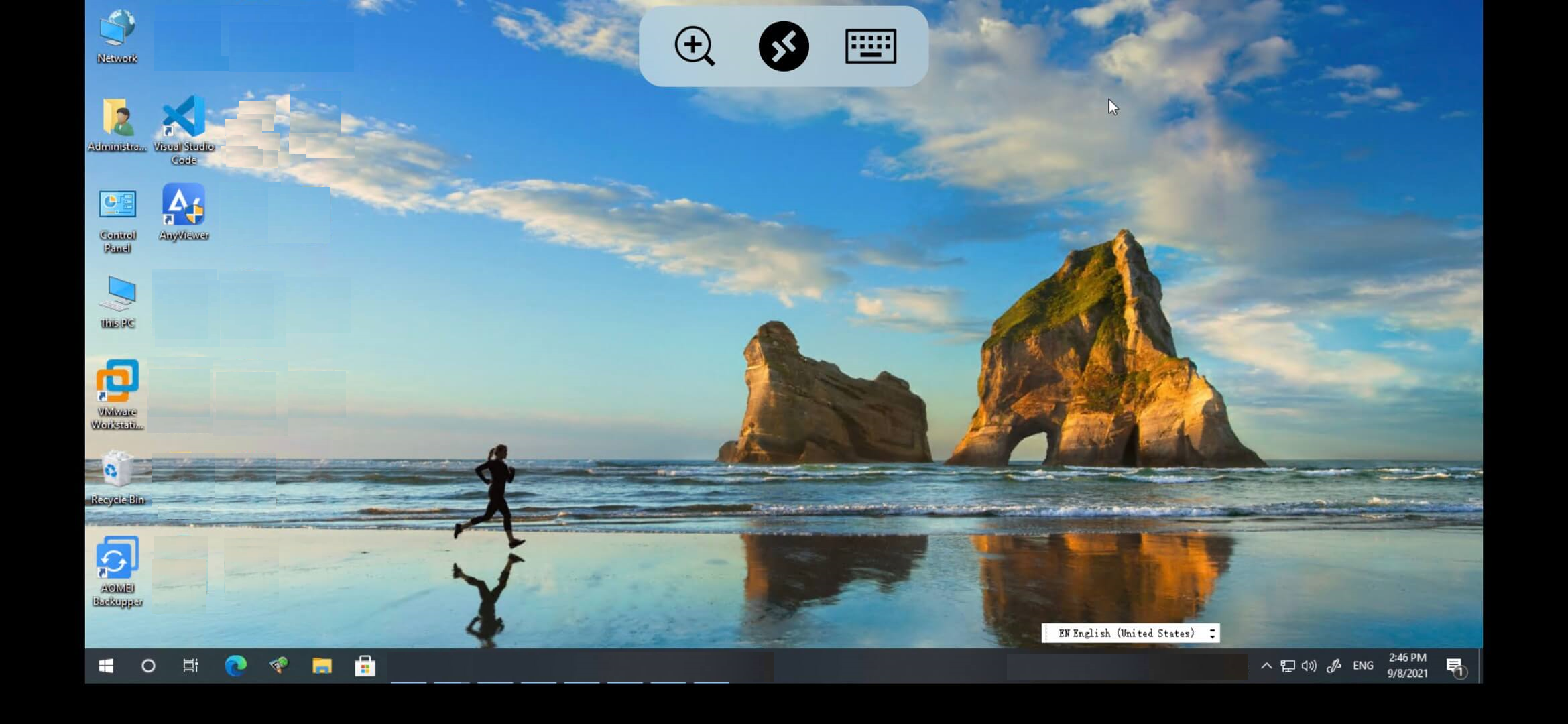 AnyViewer: easily realize remote access from iOS devices
After trying the 2 solutions above, did you still meet with the RD Client iOS error 0x3000015? If the issue disappears, it's our great honor to help you. But if you are still be stuck in the error code, we recommend an easier and more convenient way to help you realize remote access from iOS devices. That's AnyViewer.
★Tips:

As a remote access software, AnyViewer can give you a better experience on remote connection for its fast connection speed, flexible methods, and low latency.
Compared to RD Client, AnyViewer is easier to set up and it supports more Windows versions including Windows 10 Home Edition and Windows 7 Standard Edition.
More importantly, AnyViewer won't be limited by the same LAN, which means you don't need to perform port forwarding if 2 devices are not on the same network.
Follow me and put it into practice.
Part 1. Enable remote access on Windows computer
Step 1. Download, install and launch AnyViewer on the Windows computer.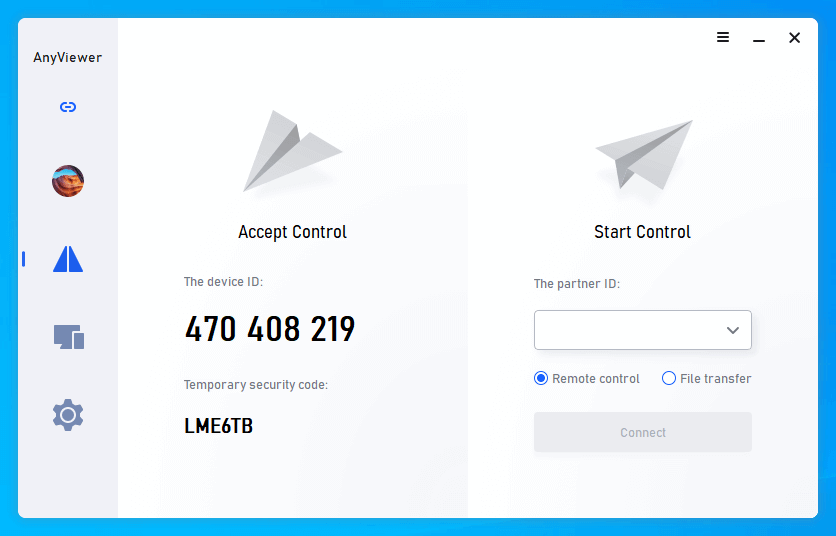 Step 2. Go to Log in, and then click Sign up. (If you already have signed up on its official website, you can log in directly.)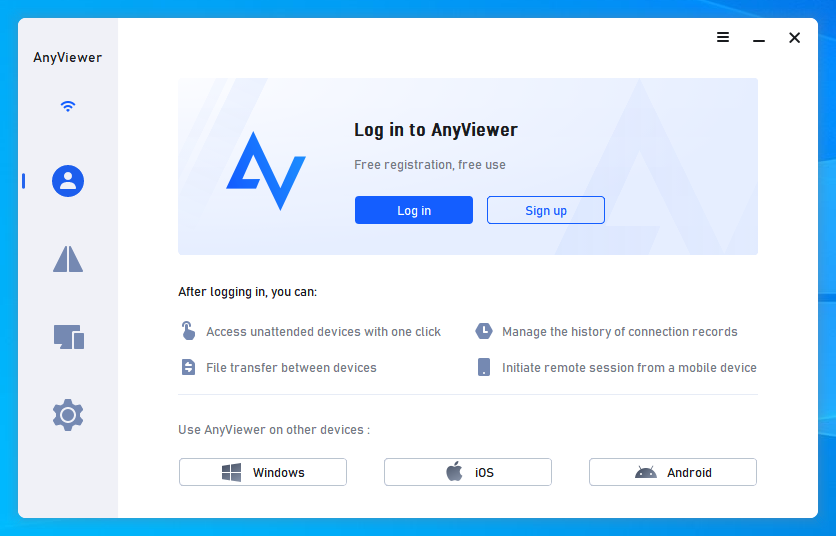 Step 3. Fill in the signup information.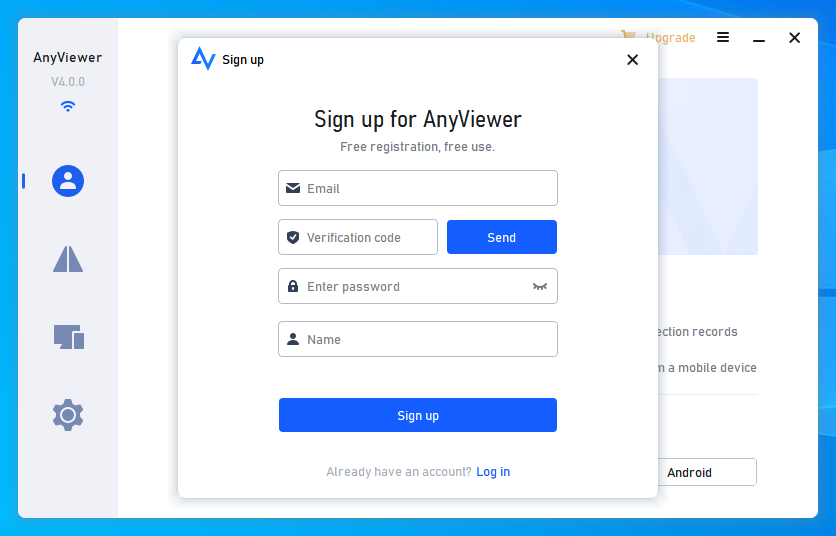 Step 4. Then you can see you successfully logged in to AnyViewer. Your device will automatically be assigned to the account you've logged in to.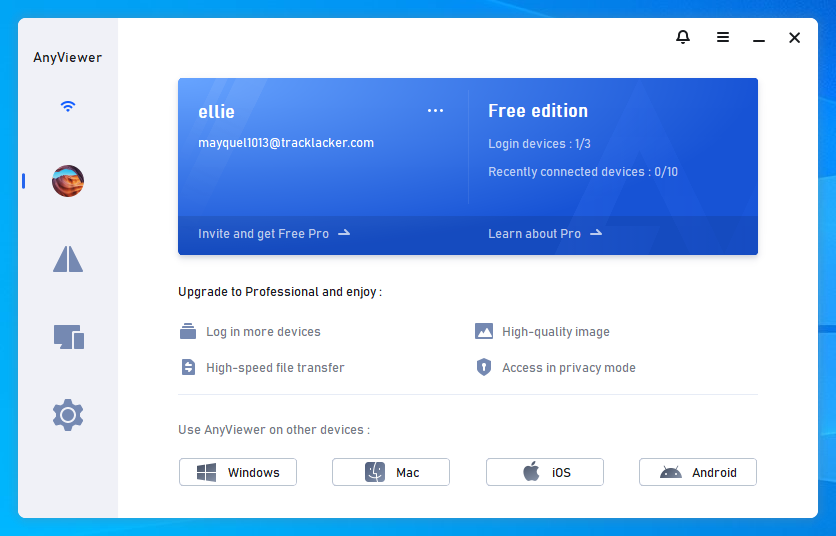 Part 2. Achieve unattended remote access on the iPad
Step 1. Download and install AnyViewer for iOS on your iPhone, then open it. Log in to the same account that you've logged into on your computer.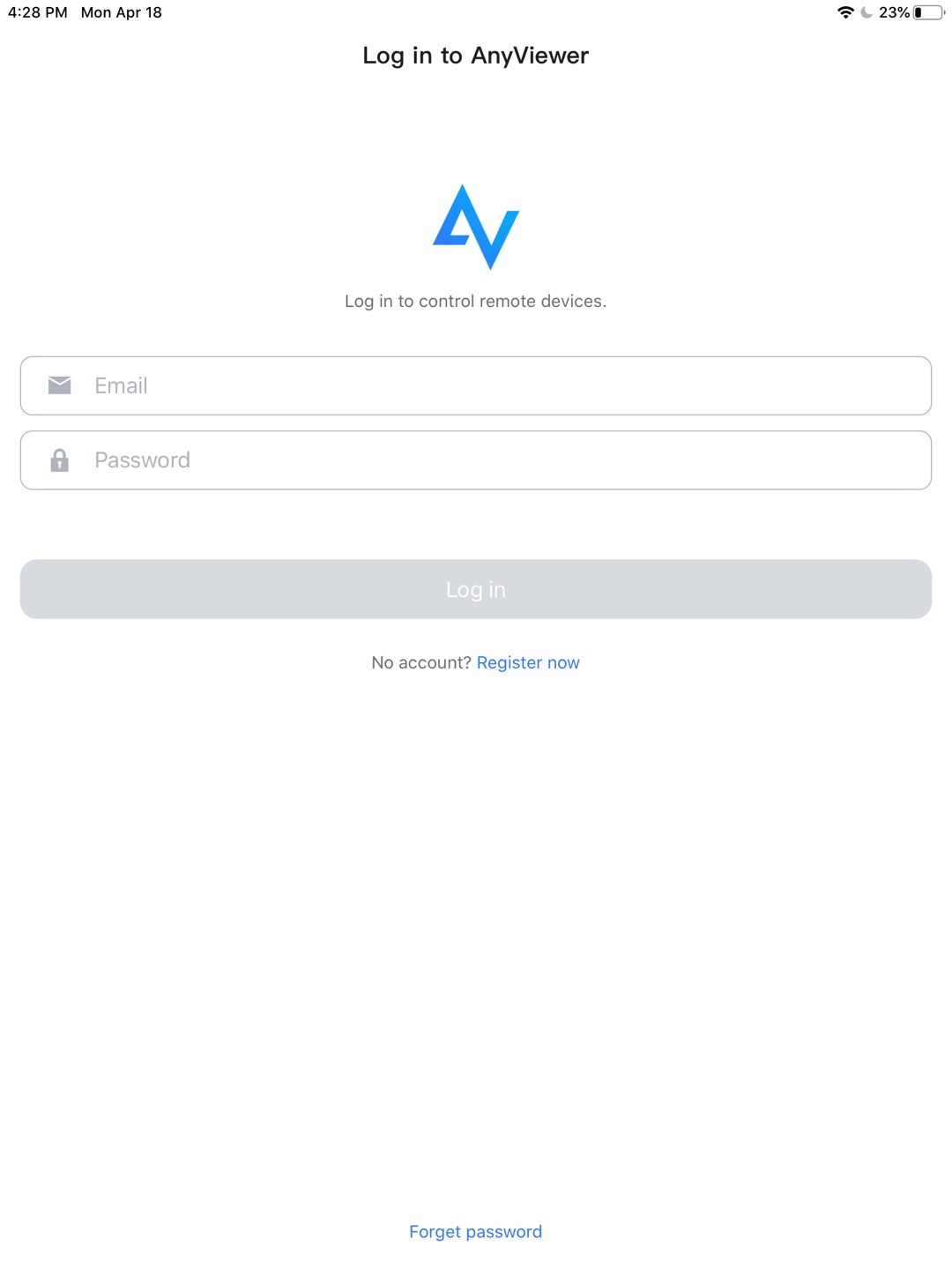 Step 2. Then all the devices that have been logged in to the same account will be displayed here. Choose the device that you want to control.
Step 3. Click One-click control to achieve unattended remote access to the specific computer.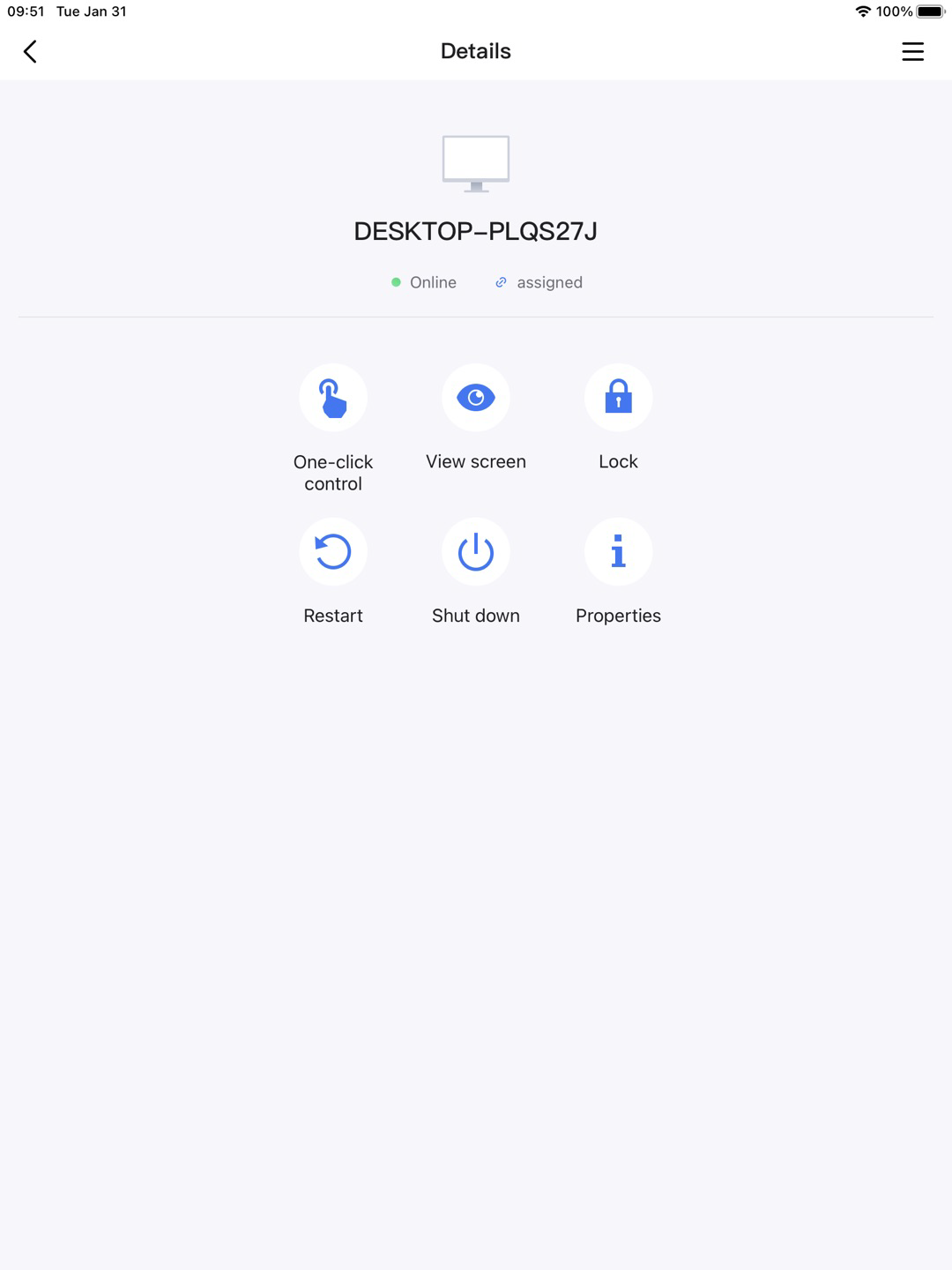 Step 4. Then you'll be successfully connecting your iPad to a Windows computer. It supports both vertical and horizontal screens, you can switch freely.
Conclusion
2 ways like re-installing the RD Client and resetting the app to fix RD Client iOS error 0x3000015 are shown for you. You may have already addressed it. If you are not, we recommend an easy-operated remote access software-- AnyViewer for you to easily realize remote access from iOS.