Scenario: Quick Assist keeps asking for update
Hello. I've been using Quick Assist regularly. Recently when I started it, it said there was a new version. So I installed the new version. Now when I start Quick Assist, that 'new version' screen keeps showing up. At the bottom of that screen notes that if the new version is already installed, 'click' here. But it keeps showing whenever I launch Quick Assist. How can I stop Quick Assist keeps asking for update?"
- Question from a user
How to stop Quick Assist asking to update [4 solutions]
Quick Assist is developed by Microsoft on the Windows operating system. It enables users to view or take remote control of a computer. It's so good that it does not require third-party program downloading. However, this tool also has its drawbacks. For example, sometimes a notification says that Quick Assist needs an update even though you are running the latest version. In this post below, we will guide you on preventing the update information from showing again.
Solution 1. Reset Quick Assist
Try to use Quick Assist repair and reset options to fix the issue.
Step 1. Search for Apps & features from the start menu and open it.
Step 2. Locate Quick Assist and click Advanced options.
Step 3. Click Repair and check your Quick Assist. If it does not work, click Reset.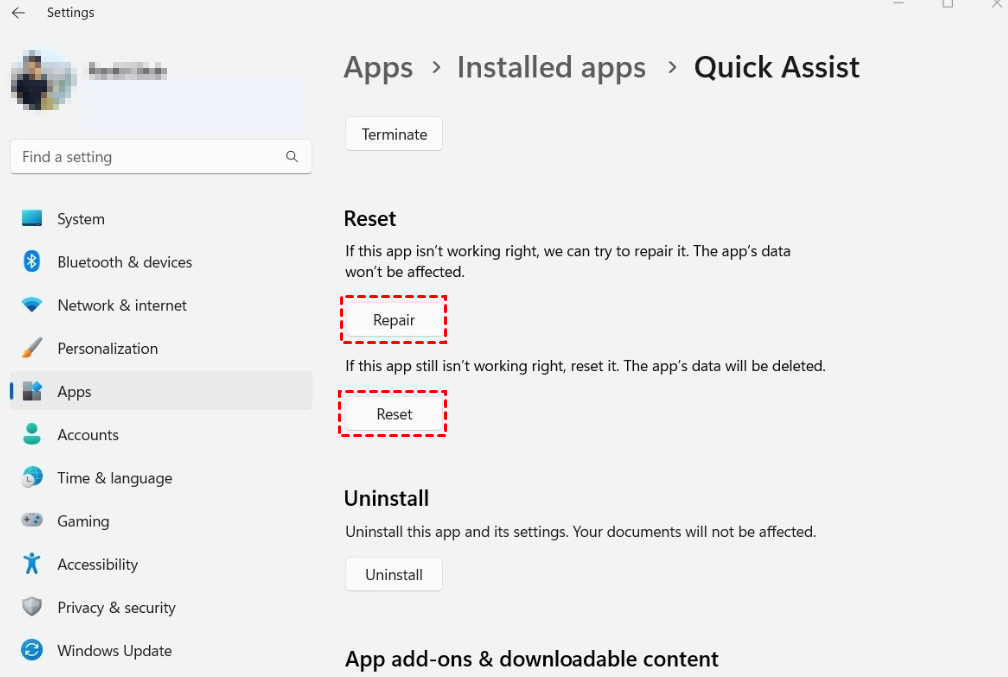 Solution 2. Change Internet Options setting
Quick Assist update information may keep showing because your computer's Internet Options is not set properly. Kindly make sure that your computer is allowed to save encrypted pages by following these steps:
Step 1. Type Internet Options on the search bar and open it.
Step 2. Go to Advanced tab. Look for and uncheck Do not save encrypted pages to disk. Click OK to save the change.
After completing the steps, try use Quick Assist once again to see whether the problem still exists.
Solution 3. Check Windows update
To stop Quick Assist from asking for updates, ensure your device is running the fully updated Windows version.
Step 1. Open Settings, and select Update & Security.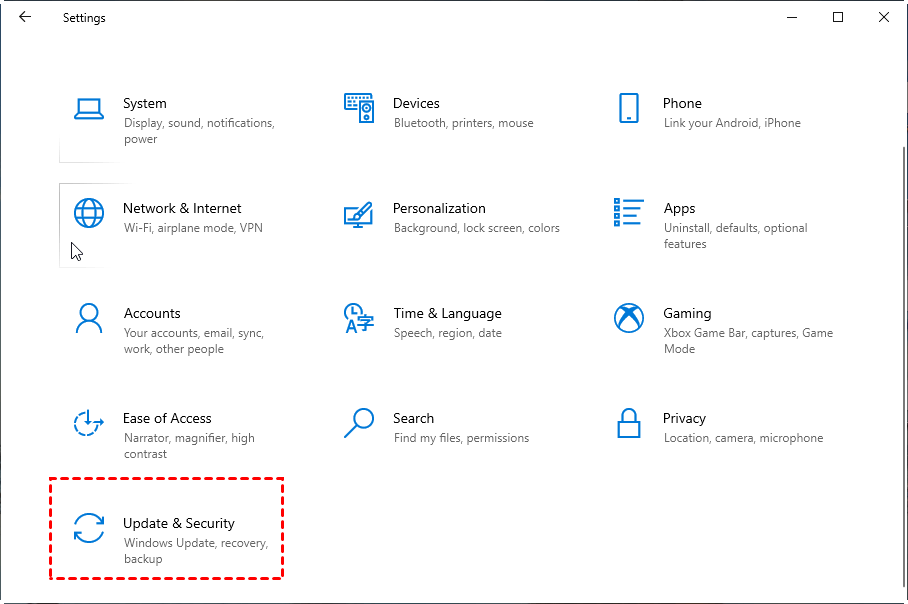 Step 2. Download and install if there is any available Windows update.
Solution 4. Use reliable Quick Assist alternative [recommend]
You can also switch to Quick Assist alternative to avoid such problems. There are several available tools on the market. Our top select is the professional remote desktop software AnyViewer due to its intuitive interface, user-friendly features, and high-security level.
While Quick Assist only supports Windows 10 and 11, AnyViewer is compatible with Windows PCs, Windows Server, Android, and iOS. Besides, AnyViewer has many advanced features for users to manage remote computers conveniently.
Unattended remote access. Users can remote control another computer without permissions.
Large file transfer. Users can transfer multiple files at a fast speed.
Multiple session. Users can remote control multiple computers simultaneously.
Multi-monitor support. Users can view and control a multi-monitor device.
Chat. Users can exchange messages instantly via the chat box during the remote session.
Download AnyViewer on your devices and start a session now!
Step 1. Start AnyViewer on the host. Click Sign up for registration.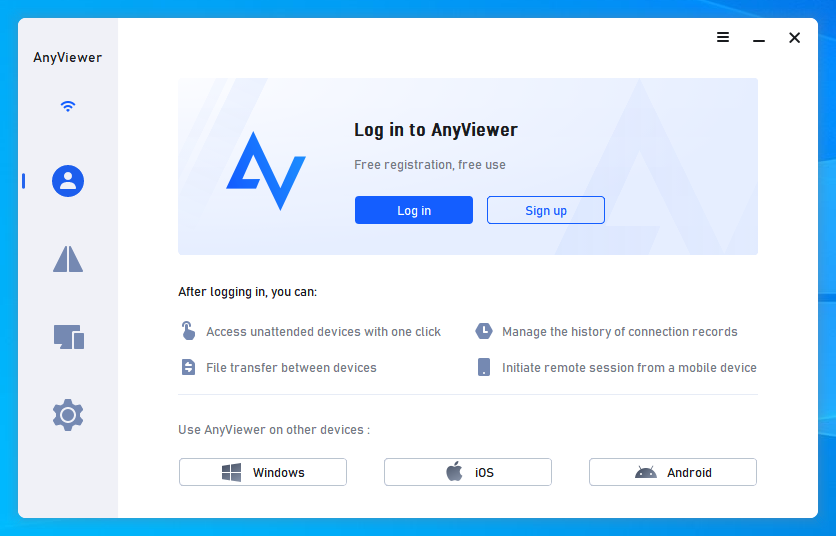 Step 2. Enter the information to complete Sign up.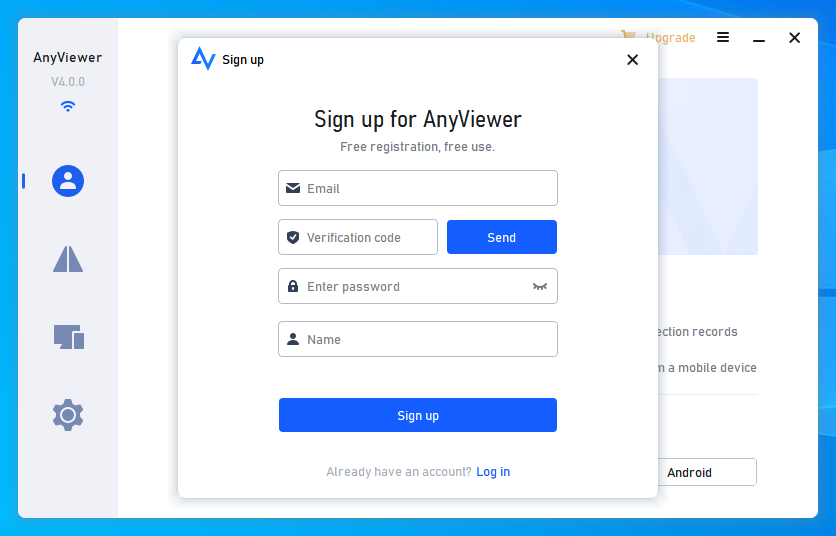 Step 3. Start AnyViewer on the client. Log in to the account you registered. The device will automatically assign when you log in.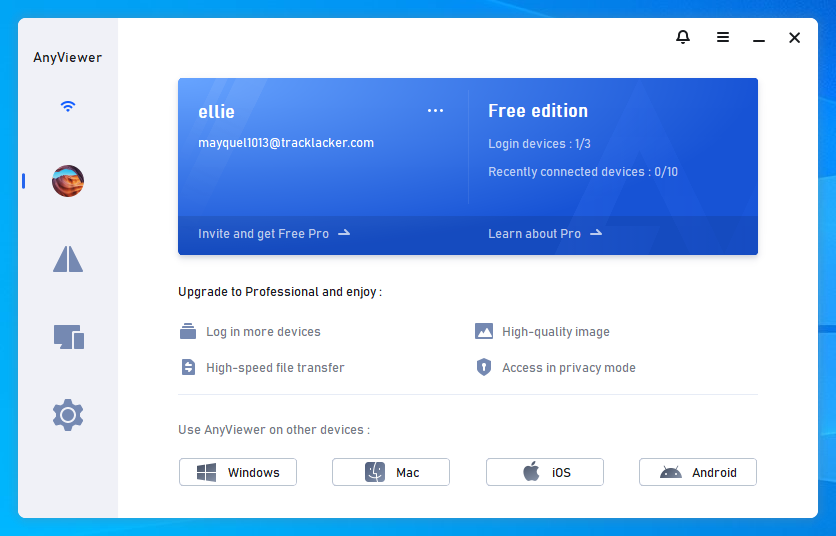 Step 4. Click Device. Click the computer you want to take control of, and click One-click control.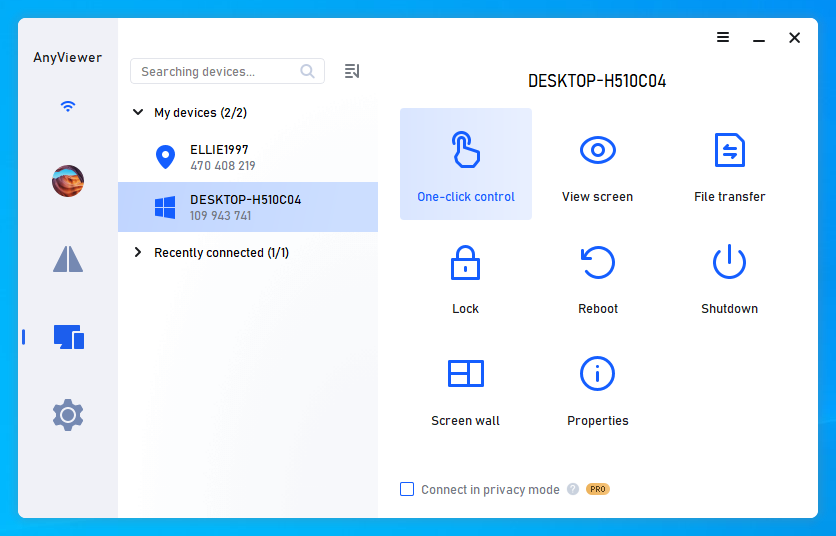 Notes:✎... AnyViewer also has specified plans for business purposes. You can select Professional or Enterprise plan to enjoy more rights!

More concurrent channels.
Establish more sessions simultaneously.
Assign more devices to an account.
Access in privacy mode.
If you don't want to share your account with someone you don't trust enough, you can also establish a remote connection with the partner ID.
Start AnyViewer on the client computer. Go to Connect, enter the device ID of the remote computer, and click Connect.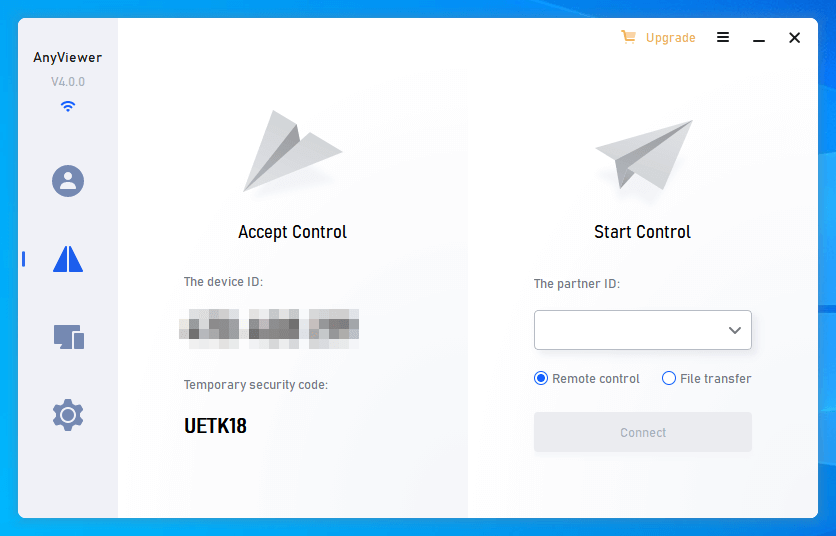 Conclusion
That's all for "Quick Assist keeps asking for update" solutions. We hope this post is helpful to you! Quick Assist still requires development in many factors, we recommend you try the professional remote access software to enjoy a safe and stable performance.