The Remote Desktop Services ActiveX control does not match the version of the client shell
"When I tried to use RDP in Windows 7, I received the following error message. It worked perfectly fine the last time I used it a week ago, and I don't whether I have done anything wrong to cause the problem. Any ideas?"
Two methods on how to fix mstscax.dll Remote Desktop error
If you have ever encountered mstscax.dll error Remote Desktop on Windows 7/8/8.1/10/11 when trying to remotely control another computer, you can refer to this post. Here, you'll learn two methods to fix mstscax.dll Remote Desktop error.
Method 1. Restore to the previous version
Step 1. Navigate here: This PC > Win 10 (C:) > Windows > System32, follow the path to find mstscax.dll file.
Step 2. Right-click it and choose Properties.
Step 3. First, you need to take ownership of your PC and then provide full authorization to mstscax.dll. Go to the Security tab, and then click Advanced.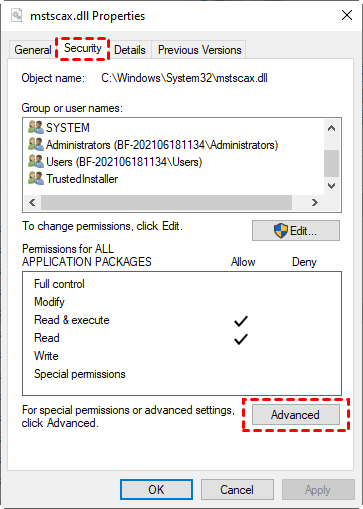 Step 4. Make sure that you're the owner of mstscax.dll. If you're not, you can click Change to change the Owner.
Step 5. Then go to the Previous Version tab, wait for it to finish the search, then you'll see another version of the file. Copy it, go back to the System32 file folder to rename the existing mstscax.dll file to mstscax.old, then paste the file you've copied into the folder.
Step 6. Reboot your computer and you will be able to launch RDP again.
Method 2. Uninstall Windows updates
Sometimes, this problem may be caused by a Windows update package breaking the RDP client. Uninstalling updates may help solve the problem.
Step 1. Press Win + R and then type in "control panel" and hit OK to open Control Panel.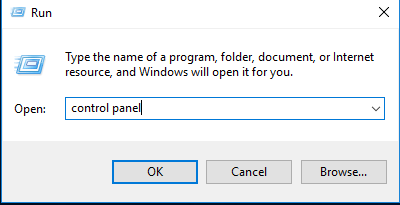 Step 2. Click Programs.
Step 3. Click Programs and Features.
Step 4. Click View installed updates.
Step 5. Then right-click the updates and choose Uninstall one by one.
Step 6. After uninstalling all the updates, reboot the computer, and you could use RDP normally again.
Best Remote Desktop alternative: AnyViewer
Users of RDP always complain about all kinds of RDP errors, like error 1068, error 0x907, error 0x204, and so on. Third-party remote desktop software may be another option. Here, we would like to introduce to you the free and easy AnyViewer, which allows you to remotely connect to another computer. Let's see how to use AnyViewer to easily achieve unattended remote access with one click.
Step 1. Download, install, and launch AnyViewer on both computers. Go to Log in, and then click Sign up. (If you already have signed up on its official website, you can log in directly.)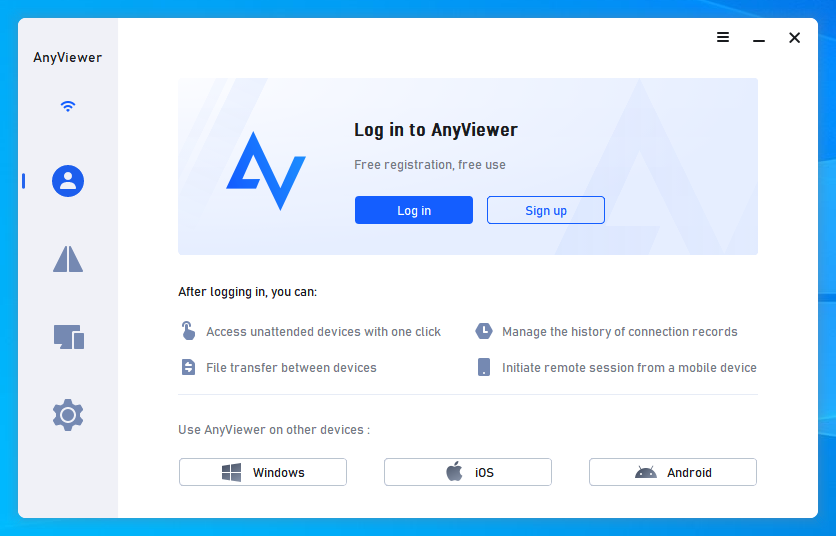 Step 2. Fill in the signup information.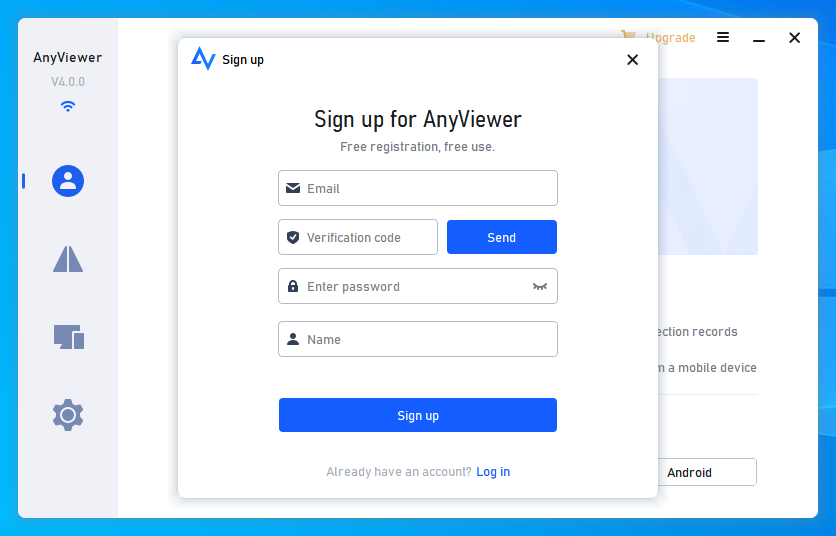 Step 3. Then you can see you successfully logged in to AnyViewer. Your device will automatically be assigned to the account you've logged in to.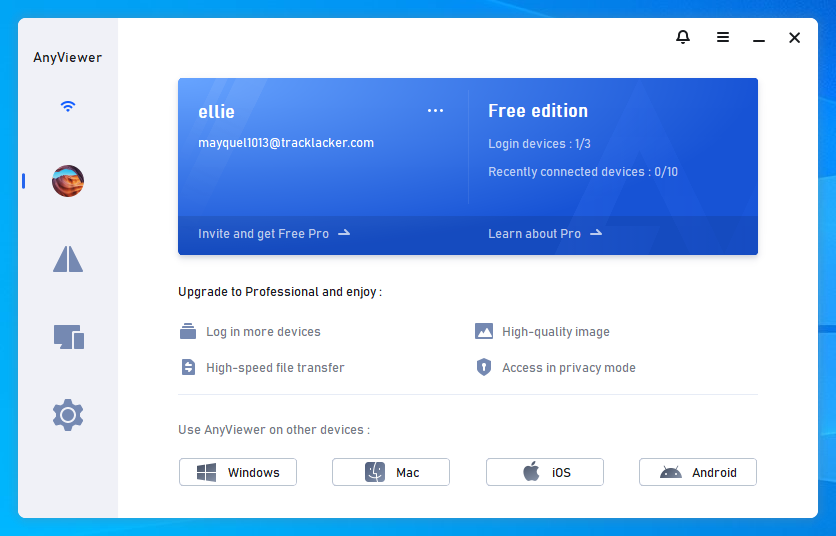 Step 4. Log in to the same AnyViewer account on the two devices, then you can achieve a direct connection by clicking One-click control.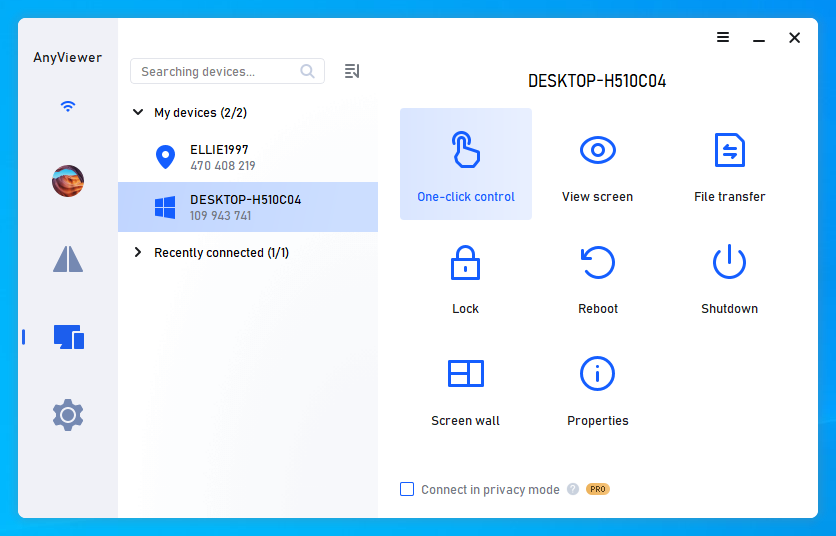 Note: If you upgrade your account to a Professional or Enterprise plan, then you'll have more rights. You can assign more devices. Also, you can connect to another computer in privacy mode, which means you can black the screen and block the mouse and keyboard of the remote computer.
Conclusion
This post mainly introduces how to fix mstscax.dll Remote Desktop error. You can try to restore the mstscax.dll file to the previous version or uninstall Windows updates. Another option we offer here is to use another remote desktop software AnyViewer, which is problem-free.