Error 1068: The dependency service or group failed to start
"I constantly receive an error notice when I try to start the Remote Access Connection Manager service. The error message says Error 1068: The dependency service or group failed to start. I've set up and installed all dependencies, including Remote Access Auto Connection Manager, Remote Access Connection Manager, Remote Procedure Call (RPC), and so on, but Remote Access Connection still won't start. What can I do about it?"
Three solutions to Remote Access Connection Manager Error 1068
Remote Access Connection Manager manages VPN connections from a computer to the Internet or other remote networks. If the service could not be started on the local computer, then VPN could not be connected either. Users who need to use VPN to remotely access resources on another network would be disappointed. Therefore, here we provide you with three ways to fix the Remote Access Connection Manager Error 1068.
Method 1. Enable Windows Event Log service
Step 1. Press WIN + R and then type in "services.msc" to open Services.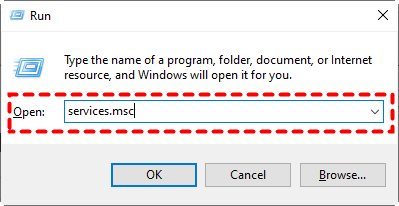 Step 2. Find and double-click Windows Event Log.
Step 3. Change its startup type into Automatic.
Method 2. Restart the WLAN AutoConfig service
Step 1. Open Services. Find and double-click WLAN AutoConfig.
Step 2. Change its startup type into Automatic. Then click Start, Apply and OK.
Method 3. Change the Registry setting
Step 1. Press WIN + R and then type in "regedit" to open Registry Editor.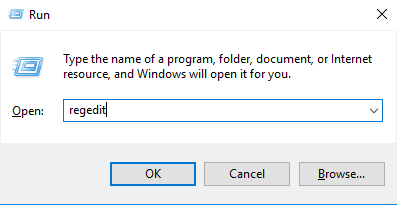 Step 2. Navigate here: HKEY_LOCAL_MACHINE > SYSTEM > CurrentControlSet > Services. Find and right-click Dhcp, and then choose Export.
Step 3. Give a name for the file, then click Save. (This step is just in case if any error occurs during the process below)
Step 4. Double-click DependOnService on the right pane of Dhcp. Select all the data except "Afd", then delete them.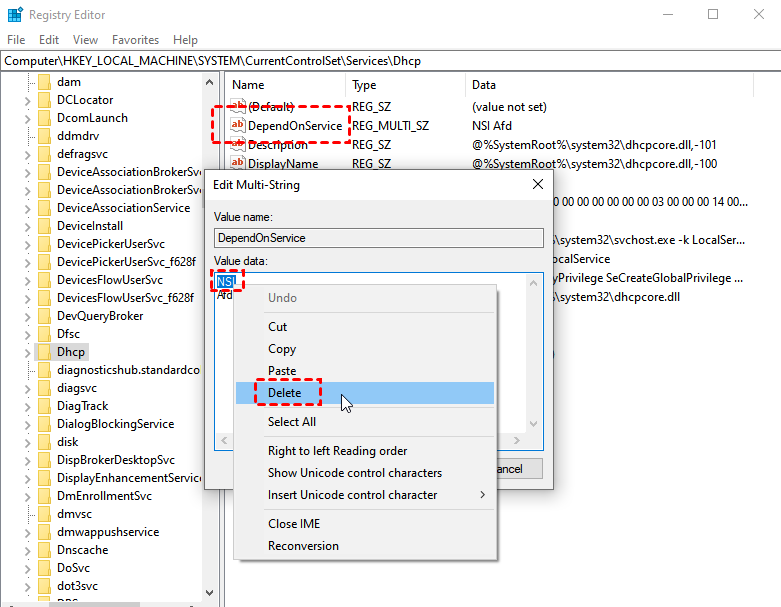 Step 5. Then find and right-click Eaphost under the Services, and choose Export. Give a name for the file, then click Save (just as in Step 3).
Step 6. Double-click DependOnService on the right pane of Eaphost. Select all the words and delete them. Then close the Registry Editor and reboot the computer.
AnyViewer: free & stable remote access without error
You can virtually log into your office's local network and access resources that are already shared on the network, such as files, folders, and servers, using a VPN. However, VPN doesn't allow you to actually control a computer remotely. For your remote access needs, we highly recommend you the free remote access software, AnyViewer.
AnyViewer allows you to remotely control a computer or multiple computers at the same time. You'll not only have access to the files and folders stored on the remote computer, but you can also fully control it, just like sitting in front of it. More importantly, AnyViewer is quite user-friendly. Users seldom encounter errors when using it. The detailed steps on how to remotely access another computer with AnyViewer are introduced.
Step 1. Download, install and launch AnyViewer on both computers. Go to Log in, and then click Sign up. (If you already have signed up on its official website, you can log in directly.)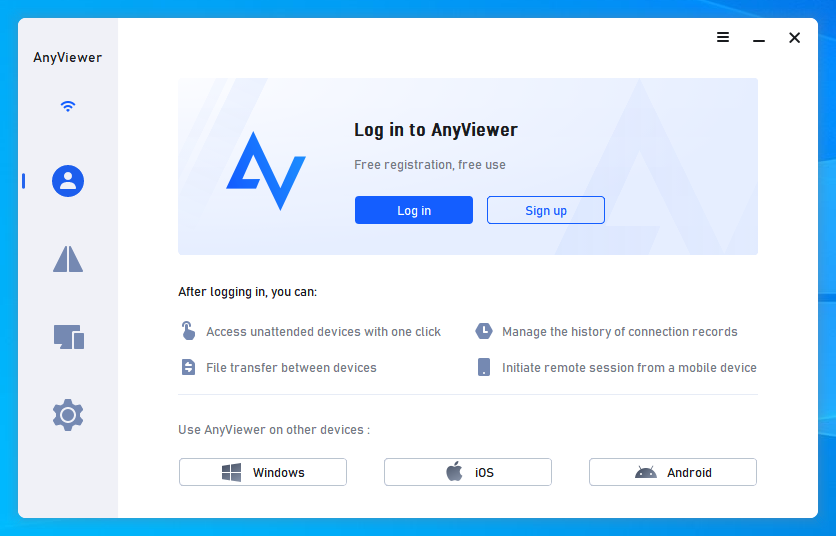 Step 2. Fill in the signup information.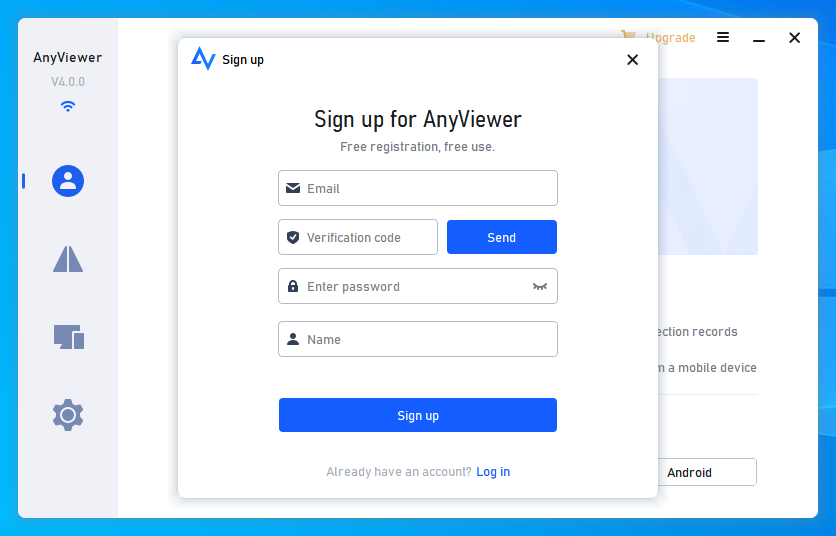 Step 3. Then you can see you successfully logged in to AnyViewer. Your device will automatically be assigned to the account you've logged in to.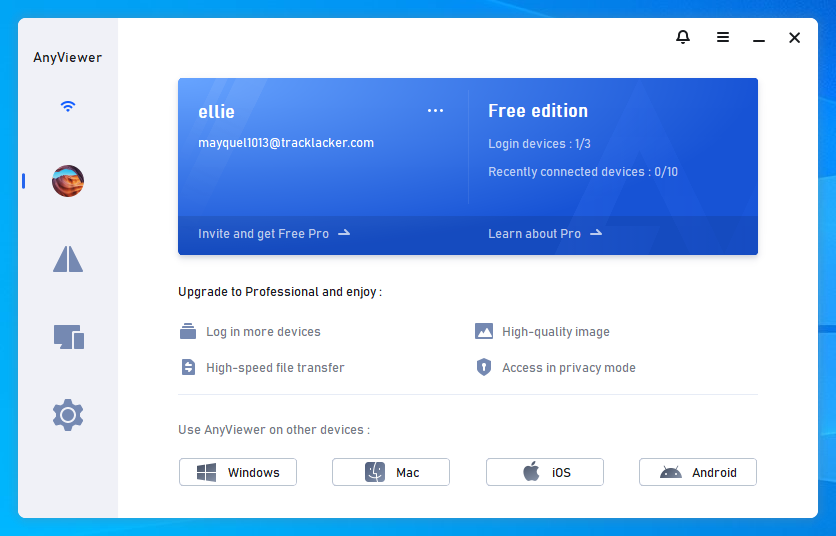 Step 4. Log in to the same AnyViewer account on the two devices, then you can achieve a direct connection by clicking Remote control.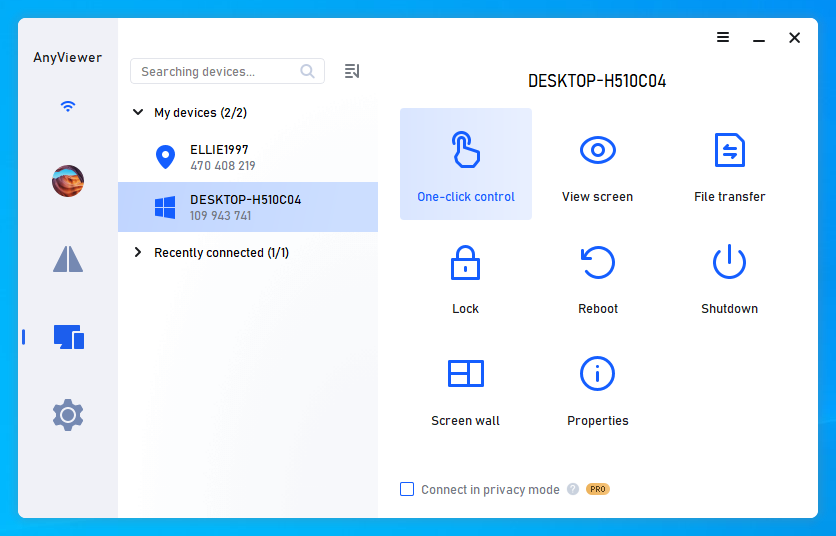 Note: You can also upgrade your account to Professional or Enterprise edition to assign more devices and to connect to another computer in privacy mode.
After successfully connecting to other computers, then you can take full control of it.