How can I remotely lock my Windows laptop?
Hi, I have a Windows 10 laptop in my office. Sometimes I forget to lock it when I leave my desk, so I wonder how can I lock Windows laptop remotely. Could someone get me started? Thanks!"
- Question from a user
How to lock Windows laptop remotely from another computer [3 methods]
Most of us have walked or driven away from our computer, only to find that we had forgotten to log out or lock it. It is possible to remotely lock Windows 10/11 from another computer and ensure that no one may use your computer while you are away. The methods are listed below.
Method1. One-click lock your computer with AnyViewer
The most convenient way to remotely lock your computer is to use professional remote desktop software. AnyViewer allows you to directly lock the remote computer with only one-click.
More benefits of AnyViewer:

It supports different network conditions, you can remote lock computer over the Internet.
It is compatible with Windows (including Home/Standard), iOS, Android.
It allows all-inclusive remote features like easily remote access, file transfer, and screen sharing to fit all your demands.
Download and install AnyViewer on your devices, then follow the next steps to lock your remote computer.
Step 1. On the host computer, go to Log in and click Sign up. (If you already have signed up on its official website, you can login directly.)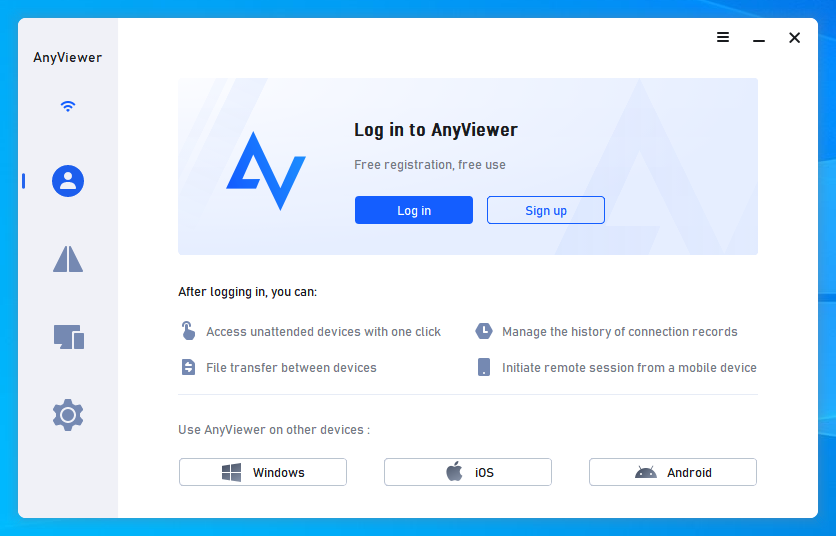 Step 2. Fill in the information and click Sign up.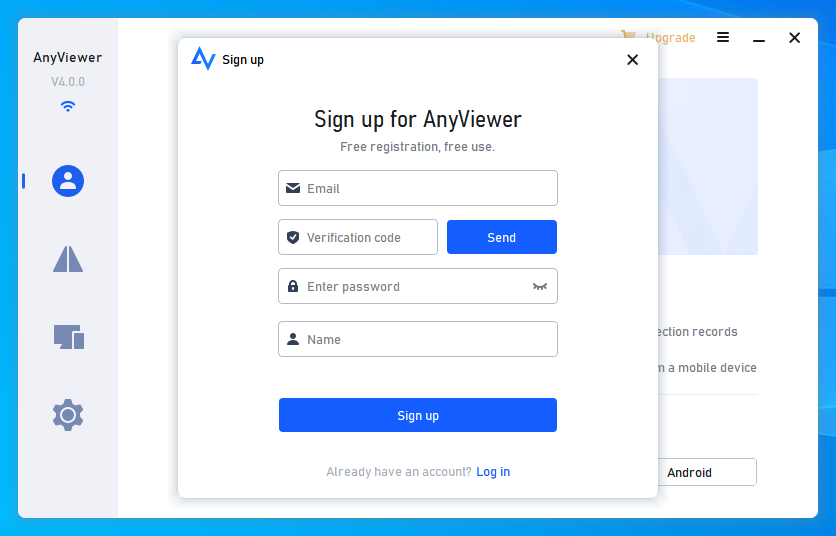 Step 3. When you successfully logged in to AnyViewer, your device will automatically be assigned to the account.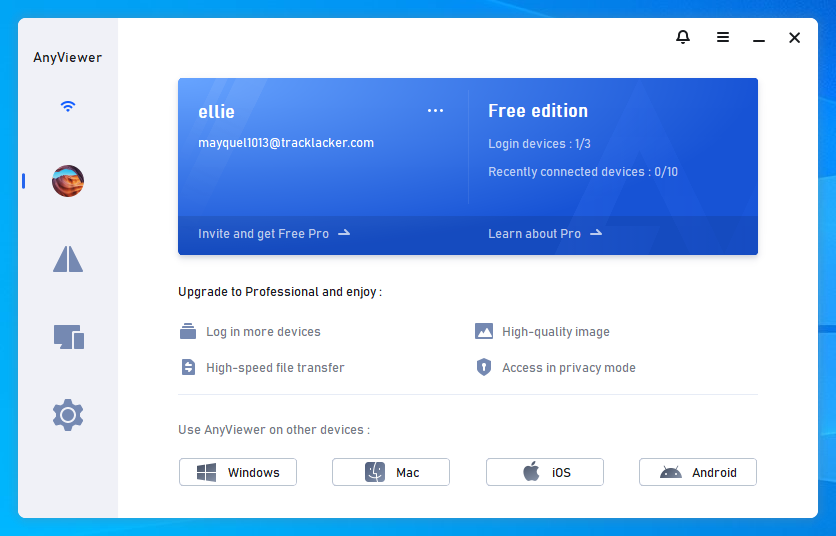 Step 4. On the client computer, log in to the same account. Go to Device tab, select the computer you want to lock. On the right pane, click Lock and your computer will be locked.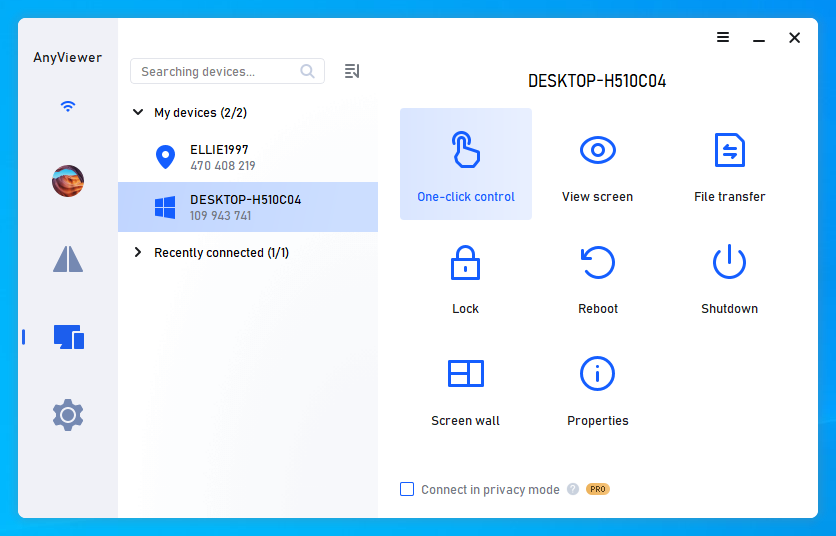 Method2. Lock remote computer via RDP
To some people, the apparent lack of the computer locking function during Remote Desktop Connection is a major flaw. Though the standard "Win + L" does not work in RDP, you have the ability to save a shortcut to remote desktop that will allow you to lock the computer remotely.
Part 1. Create lock shortcut on remote computer
Step 1. Right-click desktop, click New > Shortcut.
Step 2. Under Type the location of the item, input "rundll32 user32.dll,LockWorkStation", then click Next.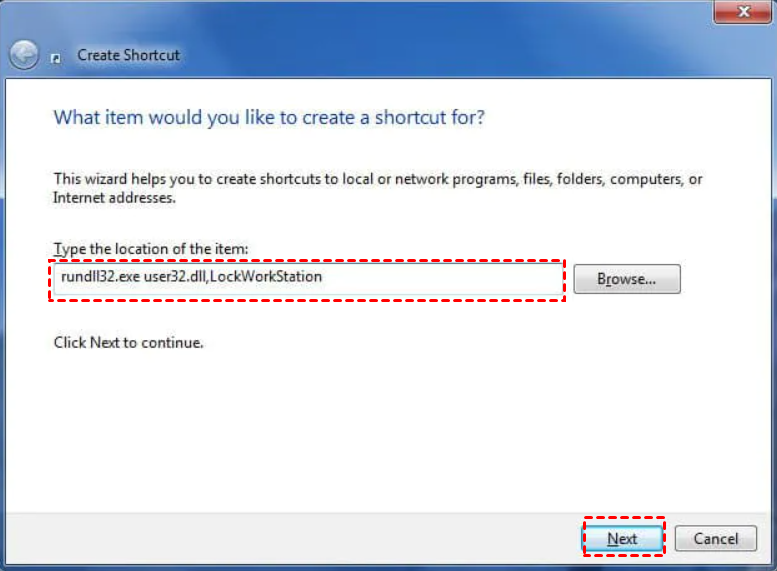 Step 3. Type a name for your shortcut. (e.g. "Lock my PC")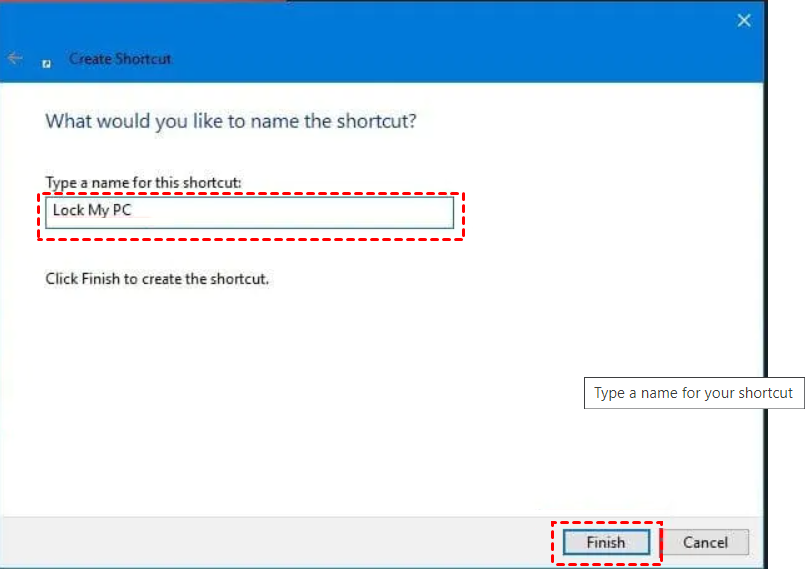 Part 2. Lock remote computer via RDP
Step 1. On the client PC, search Remote Desktop Connection in the start menu and open it.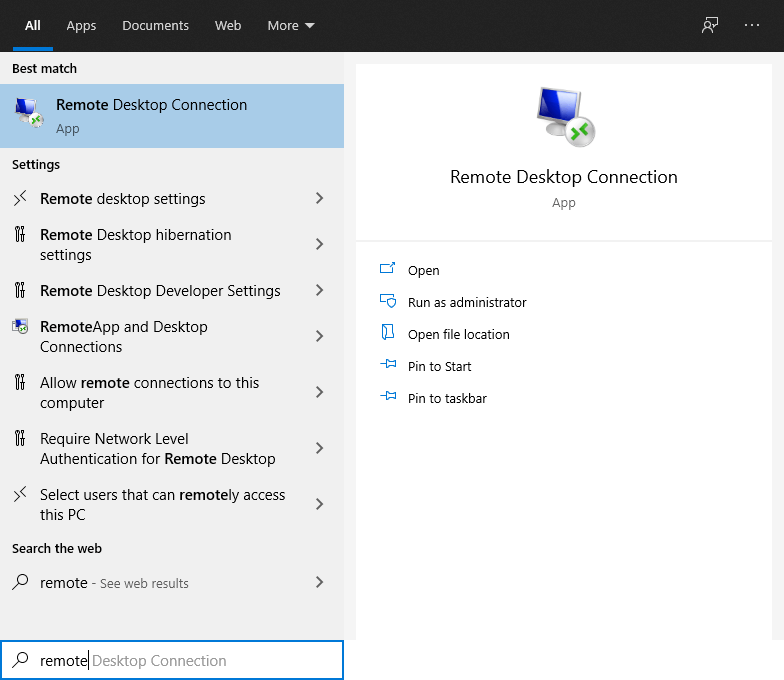 Step 2. Enter the name or IP address of the remote device, then click Connect.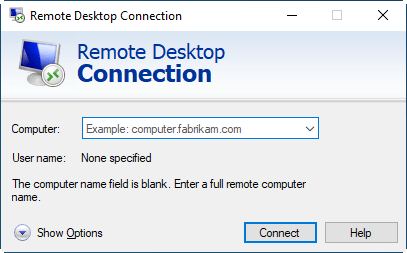 Step 3. Once the connection is established, you can double-click the shortcut on the remote desktop to lock the computer.
Methods 3. Remotely lock Windows using Find My Device
Not everyone is aware, but devices running Windows 10/11 include an Internet-based search capability "Find My Device" as well as a remote computer lock. Thus, remotely locking Windows 10 can be handy if you forgot to leave your account for whatever reason, and it is preferable to do so.
Requirements:
►The remote computer you want to lock must be connected to a working Internet.
►Your Microsoft account need to have administrator rights on the remote computer.
►The remote computer should enabled the "Find My Device" feature before. You can enable it in Settings > Update and Security > Find My Device.
Step 1. Go to Microsoft official site and log in your account.
Step 2. A list of your devices will appear, click Show details on the device you want to lock.
Step 3. In the properties interface, click Find my device. Follow the prompted message and click Lock.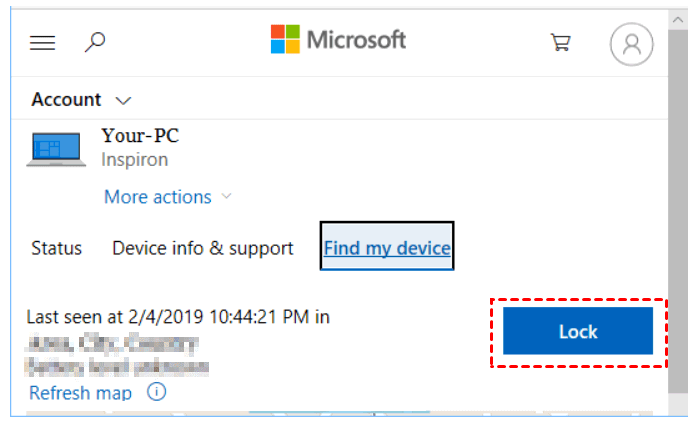 How to remotely lock a computer with your phone [2 Methods]
You can also remote lock a computer from a smartphone using the following two methods.
Method1. Directly lock the remote computer via AnyViewer
AnyViewer for mobile supports iOS/Android devices, which means you can one-click unattended lock or control computer from phone.
Download AnyViewer on your phone, then we will show you how to lock a Windows computer remotely.
Step 1. Sign up and log in AnyViewer on your computer.
Step 2. On your phone, log in to the same account.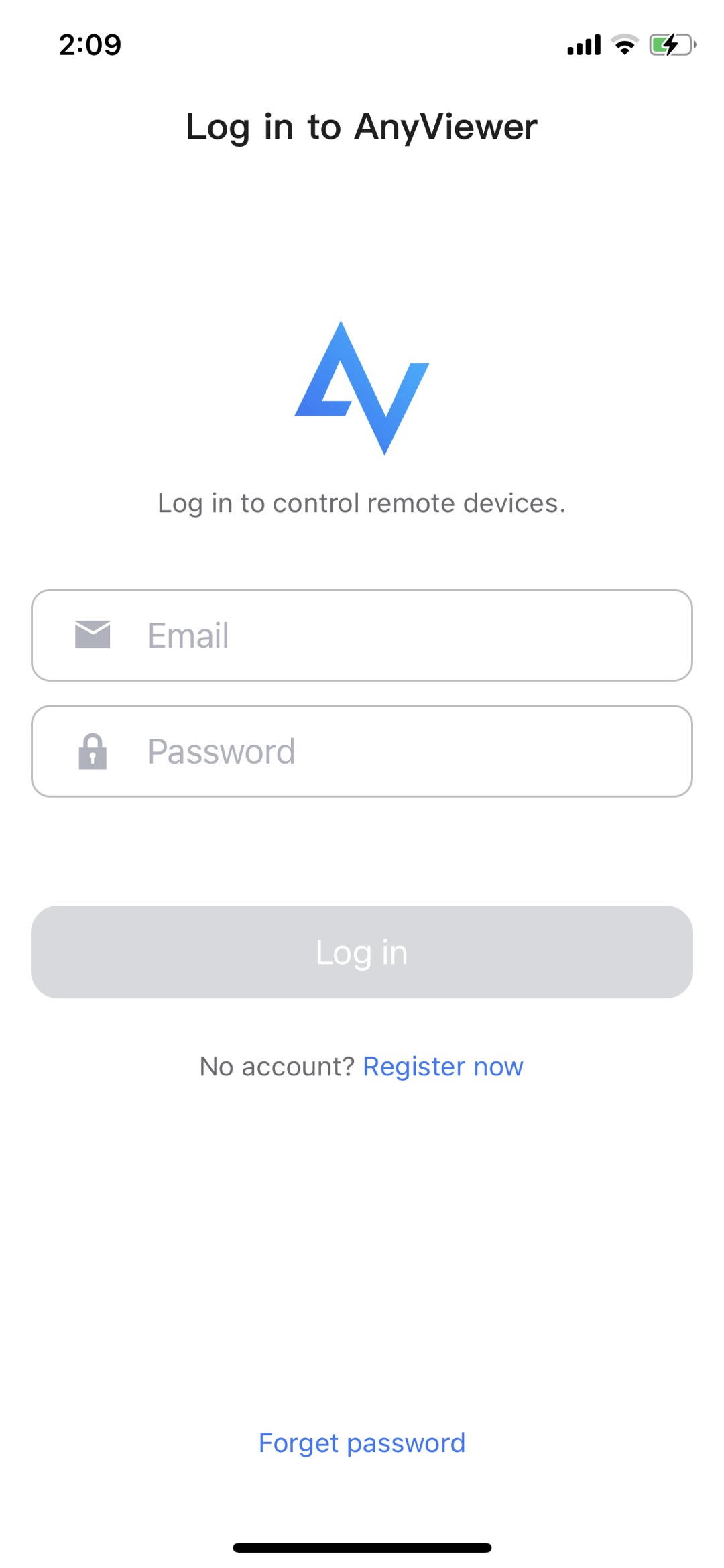 Step 3. Go to Device tab, select the computer you wan to lock.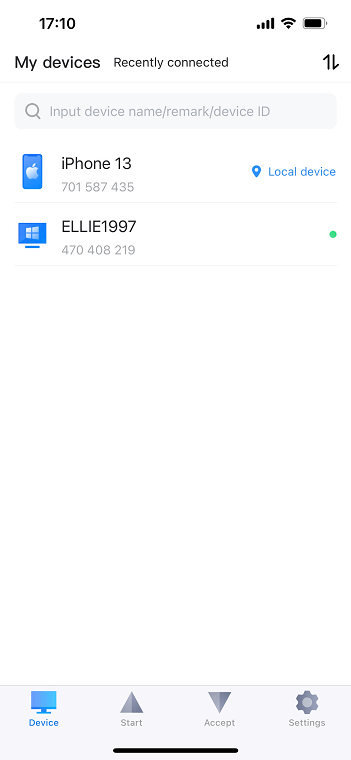 Step 4. Click Lock and then your computer will automatically be locked.
Method 2. Set up Windows Dynamic lock with Bluetooth connection
Microsoft incorporated a new feature called Dynamic Lock in Windows 10/11 to make locking easier and almost unattended. All required is a smartphone and a working Bluetooth connection between your PC and phone. When you leave, your PC automatically locks since it cannot detect your smartphone nearby.
Part 1. Pair your smartphone with your Windows PC
Step 1. Enable Bluetooth on both of your devices.
Step 2. On your computer, go to Settings > Devices > Bluetooth & other devices > Add Bluetooth or other device.
Step 3. Find your phone and click Connect.
Step 4. Then your phone will receive a pairing request, tap PAIR > OK to confirm the connection.
Part 2. Enable Dynamic lock on PC
Go to Settings > Accounts > Sign-in options, and tick the box under Dynamic lock.
Wrapping Up
In this post, we present a full tutorial to lock Windows laptop remotely. You can find a method whether you want to lock your computer from a PC or phone. We recommend you use AnyViewer which supports both remote lock from PC and phone.