Want to remotely lock down the computer
"Is there any way that one can lock down a computer remotely? For example, if one accidentally leaves a computer logged on or someone can't find his or her PC but the PC remains on, would there be a way to lock that computer?"
- Question from Stack Overflow
Sometimes we need to remotely lock down a computer for not to allow others to infringe on our privacy or when we lost our computer which is related to our data or works stuff. What can we do to achieve the goal?
How do I lock a remote computer?
For the ways how to lock a remote computer, here in this part we'll list 3 ways for you to help you easily get it.
Way 1. Lock a remote screen via RDP
RDP is a Windows built-in feature that allows us to remotely access a PC. When the connection is established, the remote PC will be locked, which can be a good way to lock the screen of a remote PC. Here let's figure out how to use RDP to lock a remote computer.
Step 1. In the PC that you want to control, click the "Start" button and go to "Settings" > "System" > "Remote Desktop". Here you can see the PC name of this computer. Keep it in mind, as you need to use it for accessing this computer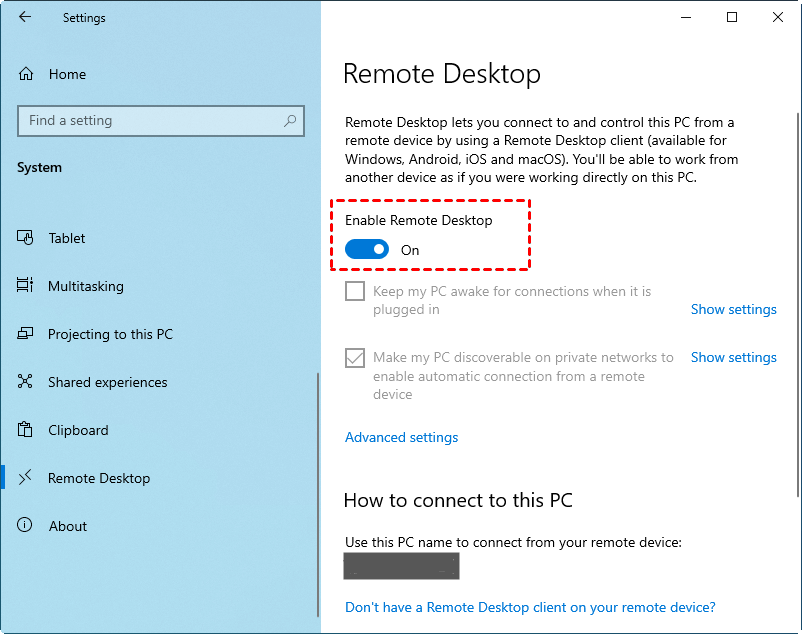 Step 2. Drag the slider to enable Remote Desktop. Then, click "Confirm".

☞ Note: By default, any user who has an administrative account on the host PC is allowed to access it, thus you need to set a strong password for your administrative account.
Step 3. Type "Firewall" in the Search box, choose Windows Defender Firewall, and click "Allow an app through Windows firewall".
Step 4. Click "Change Settings" and Check Private and Public for Remote Desktop. Then, click "OK".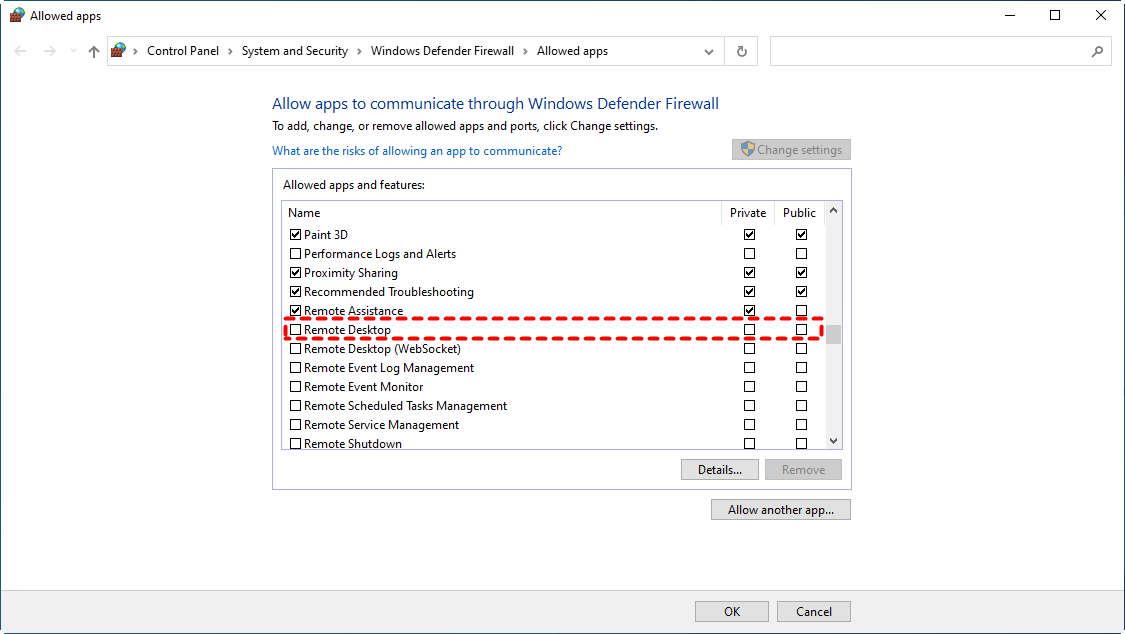 After enabling Remote Desktop and allowing the tool in the firewall, you can run Remote Desktop Connection to control the computer.
Step 5. In the client PC, input "remote desktop connection", and double click "Remote Desktop Connection" to open it.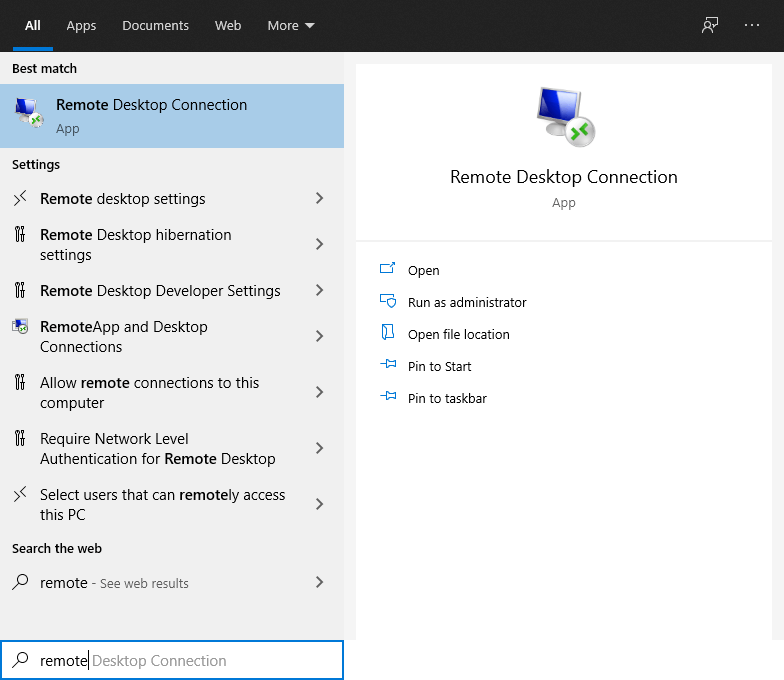 Step 6. Now, you'll be in Remote Desktop Connection. Type the PC name or the IP address of the remote PC and click "Connect".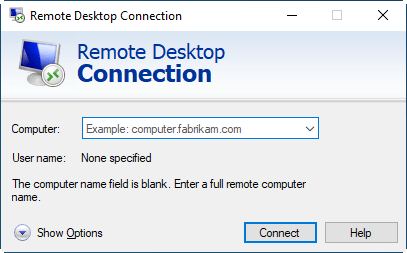 Step 7. Then, you'll be asked to input the password and user name of the host PC to connect to it. After controlling the remote computer, the remote PC will be locked. Even though you end the session, the remote PC will remain locked.
Way 2. Lock a remote screen with one click
Although we can get Windows remote lock screen on Remote Desktop in Windows 11, 10, 8, 7... we have to admit that there are many limitations of remote desktop. For example, we can't lock the remote screen as we want and the 2 PCs must be on the same LAN. Aiming at those burdens, we recommend you use remote access freeware-- AnyViewer.
With AnyViewer, you can lock the remote screen with one click even though you don't establish a remote connection. Apart from that, other choices are provided if you want to lock the remote screen when you are in a remote session. Follow me to know how to operate.
To control a PC from iPhone or iPad, you can also try AnyViewer iOS version.
Approach 1. Lock the remote PC without establishing a remote connection
Step 1. Go to Log in, and then click Sign up.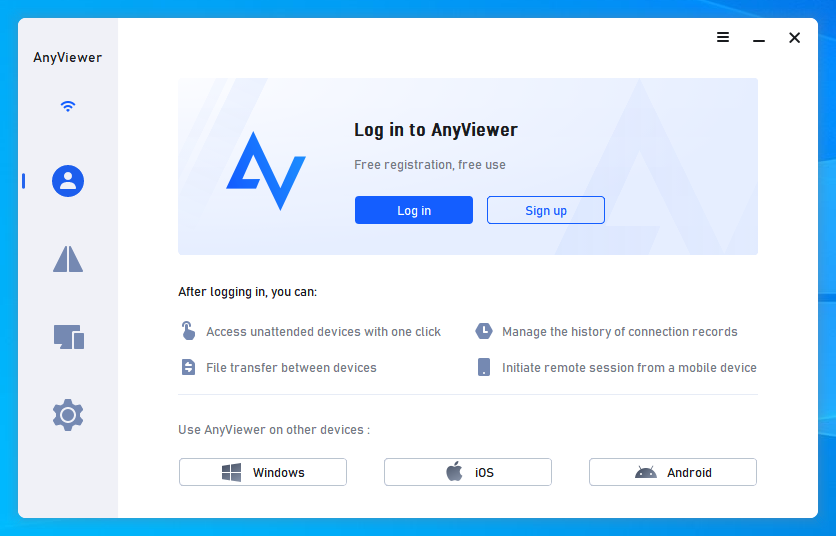 Step 2. Fill in the information to create an account. Then you can see you successfully logged in to AnyViewer. Your device will automatically be assigned to the account you've logged in to.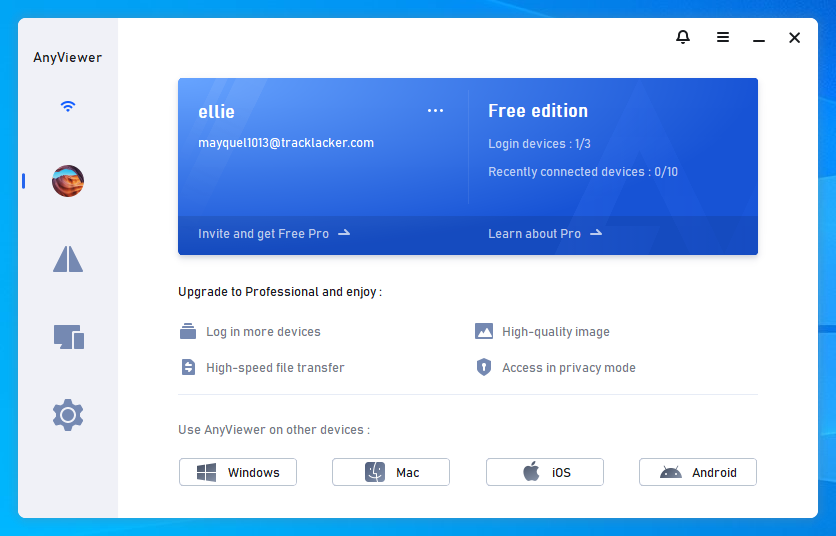 Step 3. Log into the same AnyViewer account on 2 devices. After that, locate the "Device" tab. In the right pane, you can see many features here. Click on "Lock", and then the remote screen will be locked.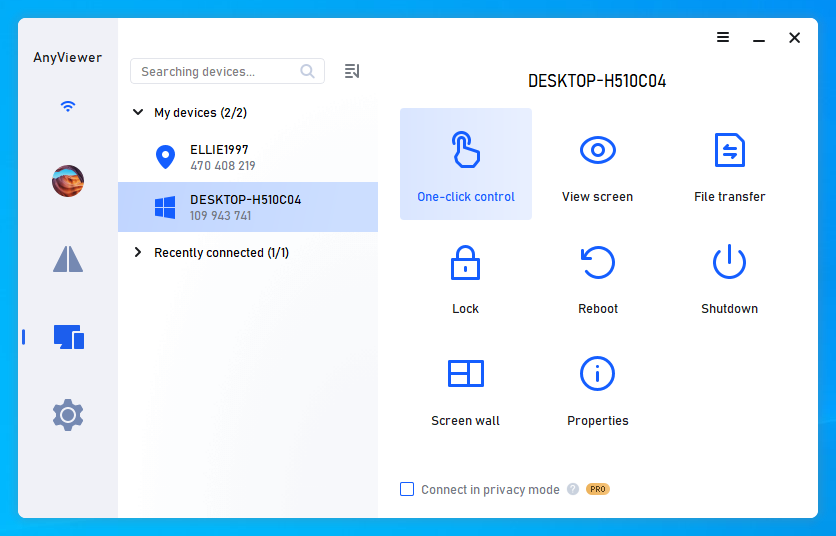 Approach 2. Lock the remote screen in a remote session
As we said before, AnyViewer also allows you to lock the remote screen of the PC in a remote session or you can lock the screen of remote PC when the connection is disconnected. Now follow me to operate.
Step 1. Just as steps in approach 1, sign up for an AnyViewer account and then log into the same account on 2 devices.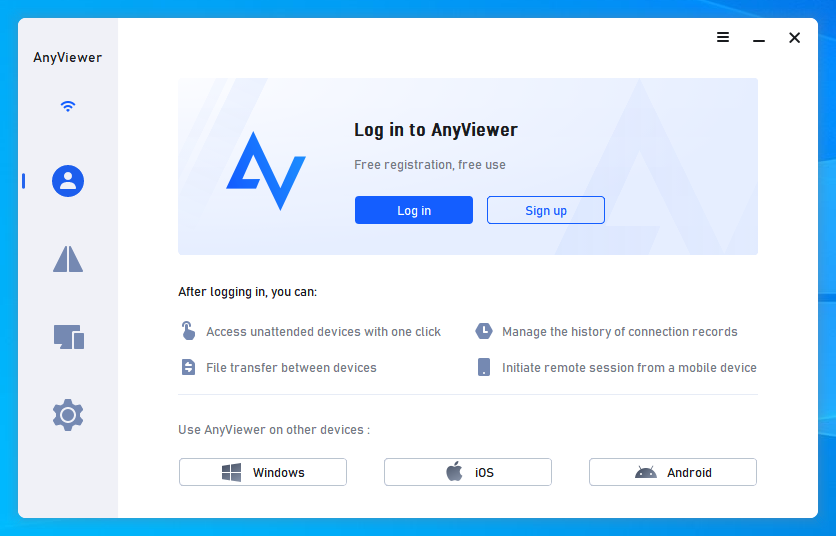 Step 2. Locate the "Device" tab and then click on "One-click control". Now the connection is successfully established. There are some features on the top line.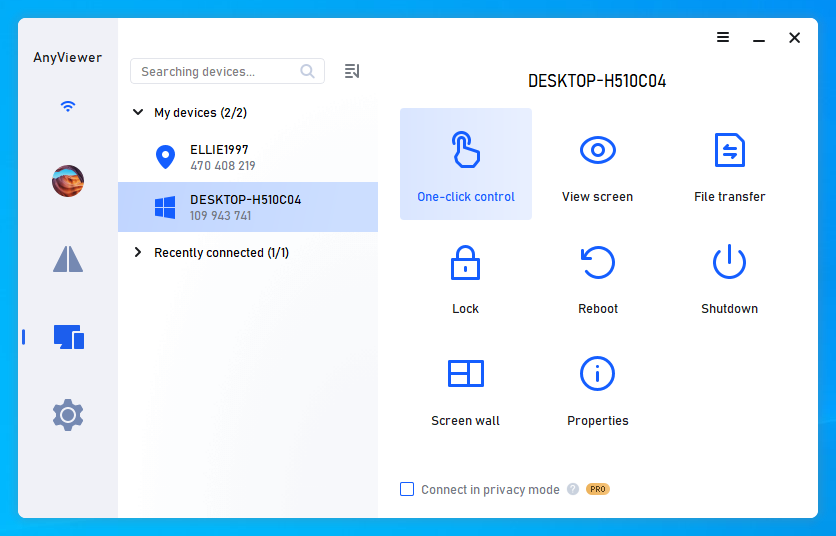 Step 3. Click on "Operation" and then you can see "Lock" and "Lock the device when disconnected" shown in the list. You can choose one of them as you want.

Moreover, in the remote session, you can also disable the mouse and keyboard of the recipient and blacken the screen of the remote PC when you are using a remote computer if you
upgrade
to a higher version, which is not only can guarantee your privacy but also enhance security.
Way 3. Lock a remote screen via the device search function
Sometimes, if our PC is lost and we don't want others to see anything in it, it's kind of wise for us to lock a remote computer. For this case, we can use the "Find my device feature" on the PC.
✧ Note: The computer is locked and must be connected to the Internet.
Step 1. Enable the "Find My Device" feature on the PC that will be locked. Navigate to Options > Update and Security > Find My Device.
Step 2. Go to the Microsoft login interface and enter your Microsoft account login and password.
Step 3. Your devices that use your account opens. Click "Show Details" on the device you want to lock.
Step 4. In the properties of the device, go to the item "Find my device." If it is possible to determine its location, it will be displayed on the map. Click the "Lock" button.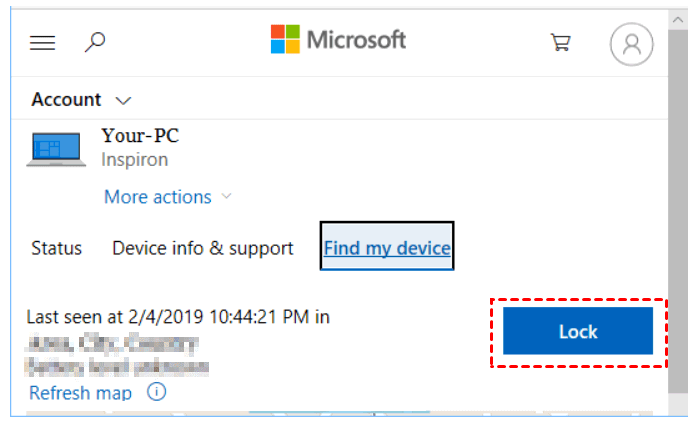 Conclusion
By using Remote Desktop, AnyViewer, or find devices function, you must know how to lock a remote PC. You can choose one of them which is suitable for you.