Is Zoom safe and secure?
Zoom is a video-conferencing application that runs on computers and mobile devices. It enables people to conduct video conferences, webinars, and live chats online. In addition, it can be used as a remote control tool to grant screen control access with the permission of other participants. Zoom is an important tool for many remote workers, family, and friends who meet almost face-to-face.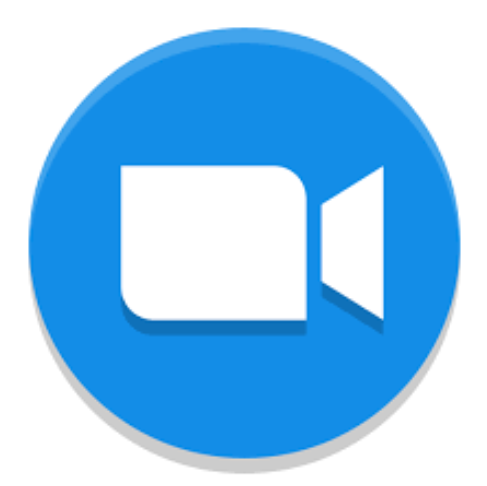 However, is Zoom remote control safe to use? To a certain extent, Zoom is safe. There have been a few security issues with Zoom, but they have been resolved, so you can use Zoom with confidence. However, it's worth noting that with any software, it's vital to keep it up to date and use it with caution and only on trusted devices and networks.
Is there any Zoom security risk?
Is there any Zoom security risk? Unfortunately, the answer is yes. After all, incidents of "Zoom-bombing" (i.e., uninvited users showing up at meetings they're not supposed to be attending) have gone viral on social media.
Zoom claimed to offer end-to-end encryption in the early 2020s but was ultimately proven wrong after intense scrutiny by experts. Zoom's reputation took a huge hit, but it introduced fixes at the end of 2020 to ensure that dialogue data is protected at all layers of the app.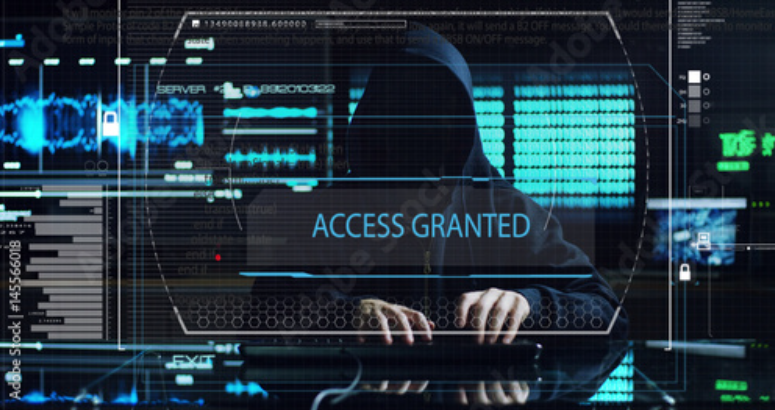 If you hold confidential meetings on Zoom, being "Zoom-bombing" with strange content is the least of your worries. Instead, you need to be aware of potential security holes that can be exploited by hackers to eavesdrop on meetings and steal sensitive data. Below you will find two security issues that Zoom has encountered.
Counterfeit Zoom apps used to spread malware
On 9 December 2023, security researchers at Cyble discovered a new phishing campaign targeting Zoom users with the aim of spreading the IcedID malware. The malware is a banking Trojan that can be used to steal user credentials but is primarily used to target businesses in order to steal payment information. The attackers behind the campaign use phishing websites to trick users into thinking they are downloading a legitimate Zoom client for Windows. But in reality, the executable is the IcedID malware.
CERT-In warns of multiple Zoom vulnerabilities
On 19 October 2022, CERT-In (Computer Emergency Response Team India) has identified multiple vulnerabilities in Zoom. One of the vulnerabilities could allow an unauthorized remote attacker to join a Zoom meeting, and another could allow a remote hacker to download audio and video from a meeting they are not authorized to join.
Since the Zoom security vulnerability emerged, its team has been working hard to roll out updates to address users' concerns. However, it's entirely possible that some of Zoom's security vulnerabilities have yet to be discovered. According to searches, Zoom software has not yet thoroughly investigated issues that could compromise the security and privacy of Zoom users.
How to make Zoom safer to use
Here are steps you can take to improve security when using Zoom.
Use two-factor authentication (2FA). Administrators can set 2FA for meeting participants to enhance login security.
Use of waiting rooms. The waiting room accommodates all participants and allows you to screen everyone before allowing access.
Use a password to secure the meeting. This will keep your meetings private and you will not be able to access your meetings without a password.
Other useful security settings on Zoom. As an administrator, you can control security before, during, and during webinars. For example, Zoom allows you to disable private chat, annotate, mute participants, and control screen sharing to take control of the meeting.
Click only on familiar or trusted links. Hackers often steal data by tricking people into clicking on unfamiliar connections, and as long as users don't click on unfamiliar connections they can avoid the risk to some extent.
Zoom remains one of the most popular video conferencing apps for business executives, students, and laypeople. However, it's best not to overlook a host of security issues and privacy practices. Take precautions when using Zoom to prevent hackers from compromising your data.
AnyViewer: The best free and safe alternative to Zoom
Now you should have your own answer to the question of whether is Zoom safe or not. On top of that, Zoom often suffers from video and audio lag and interruptions, and it's a pretty big hog on system resources. On top of that Zoom free plan meetings are only allowed to run for 40 minutes and the meeting will be corrupted due to automatic shutdown. If you want to find a stable, free, and safe Zoom alternative, AnyViewer comes highly recommended.
AnyViewer is a free, stable, and secure remote access software. AnyViewer uses a strong 256-bit Elliptic Curve Cryptography (ECC) algorithm that prioritizes data security through end-to-end encryption. On top of that, it uses two-factor authentication to secure user data and connections in every way.
In addition, for both personal and commercial use, AnyViewer offers users a free plan, and the free plan already has enough features to satisfy users' needs. The free plan also provides users with a lot of excellent features such as unattended remote access, multiple monitors, file transfer, text chat, remote sound, and more.
Step 1. On both of your devices, install and launch AnyViewer. Navigate to "Log in" and then select "Sign up".(if you have already joined its official website, you can log in immediately).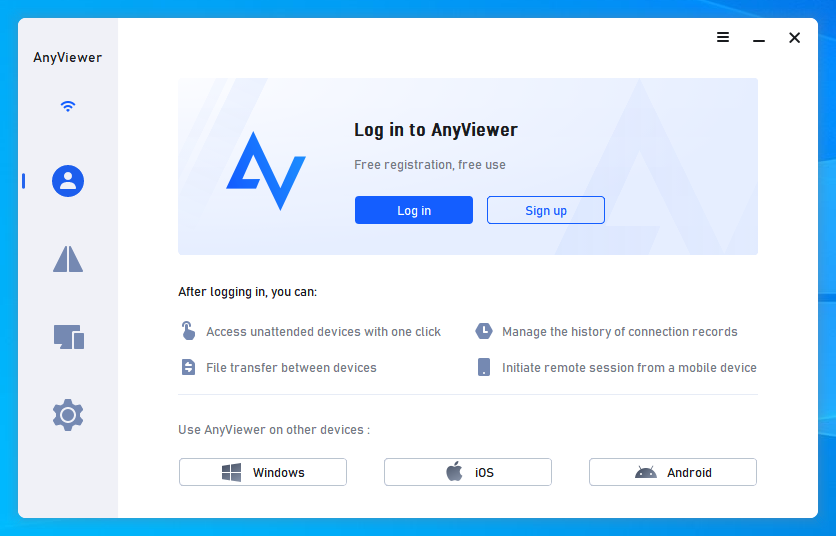 Step 2. Fill in the registration information to create an AnyViewer account and log into this account on both of your devices.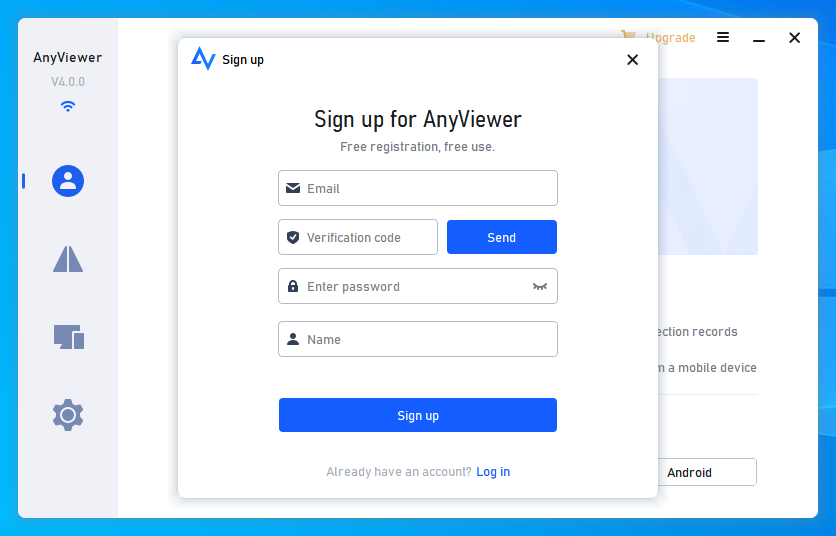 Step 3. You have then successfully logged in and your device will be automatically assigned to your account.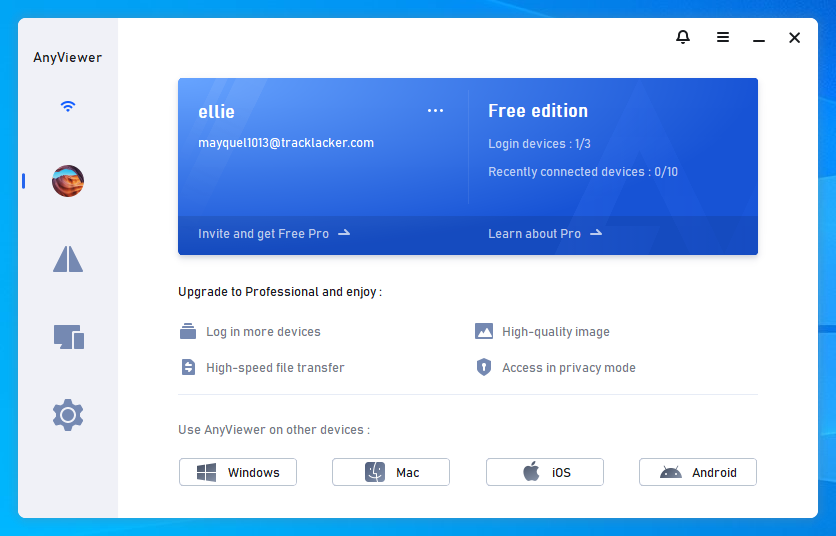 Step 4. Go to "Device" and select the device that you want to access, then click "One-click control" to achieve unattended remote access.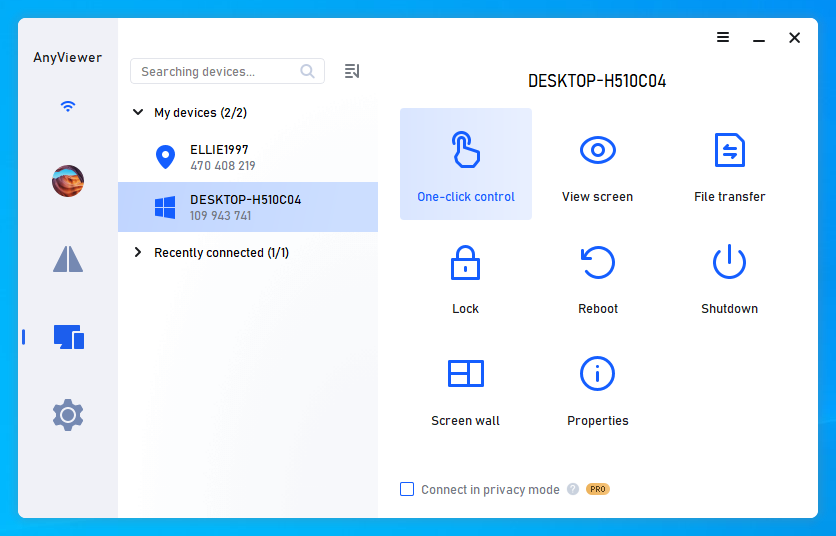 ★Tips: If you want to get more rights, you can upgrade your account to a Professional or Enterprise plan:

More devices can be added to the same account for unattended access with one-touch control.
A single computer will be able to control numerous devices simultaneously.
Enjoy remote access in Privacy Mode.
Enjoy an unlimited number of file transfers.
Enjoy faster file transfer speeds.
Create groups for organizations to better manage large numbers of devices.
...
Conclusion
Is Zoom remote control safe? Even though Zoom has encountered many security risks, the Zoom team has made timely remedies. If you are still concerned about your security and want to find a better free remote access software, then we recommend AnyViewer, which will not only help you to stop worrying about your security but also provide you with an excellent free plan experience. AnyViewer will be your best choice!