Using Chrome Remote Desktop, how can I transfer files?
"For some reason, I now need to transfer files to my home desktop remotely. My friend recommended RDP to me. But because the company computer and my home computer are on different networks, I really don't know how to make it work. One of my colleagues suggested I use Chrome Remote Desktop. But I don't know much about it. Can anyone tell me how to use Chrome Remote Desktop to transfer files?"
How to transfer files using Chrome Remote Desktop?
In this part, the specific steps of performing Google Chrome Remote Desktop file transfer will be introduced in detail.
Step 1. On the host computer, open Chrome Remote Desktop download page. Click Remote Support first and then click the blue download button.
Step 2. After automatically jumping to the chrome web store, click Add to Chrome to download Chrome Remote Desktop.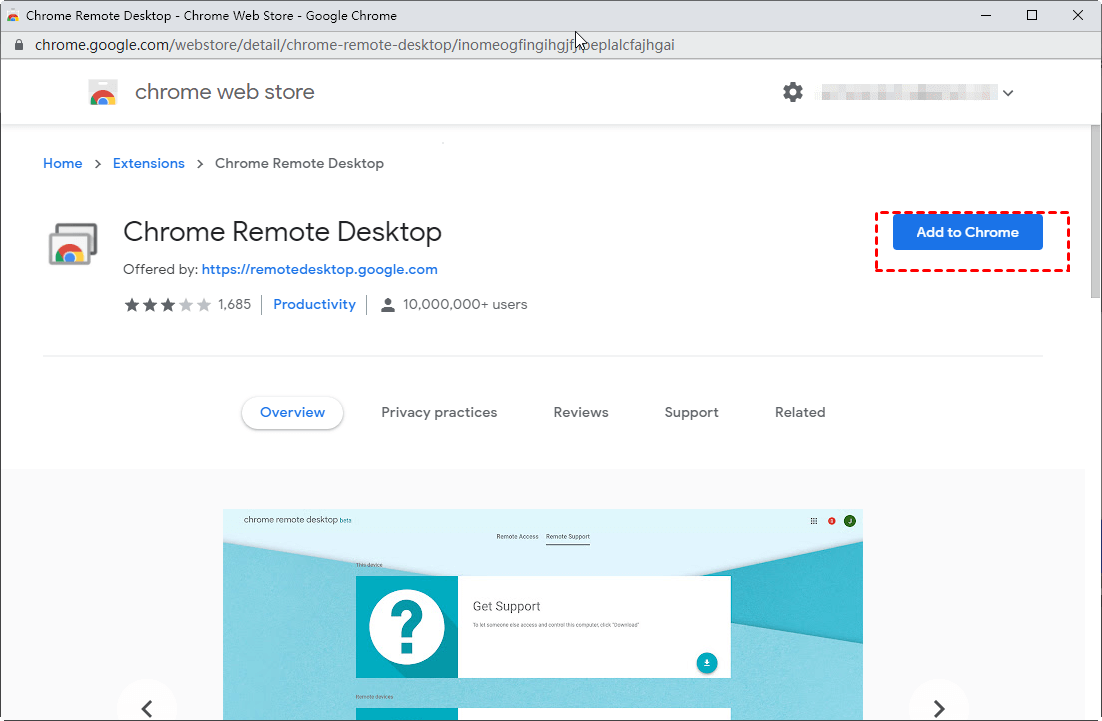 Step 3. Click Add extension to confirm the installation.
Step 4. Click on Accept & Install to install it.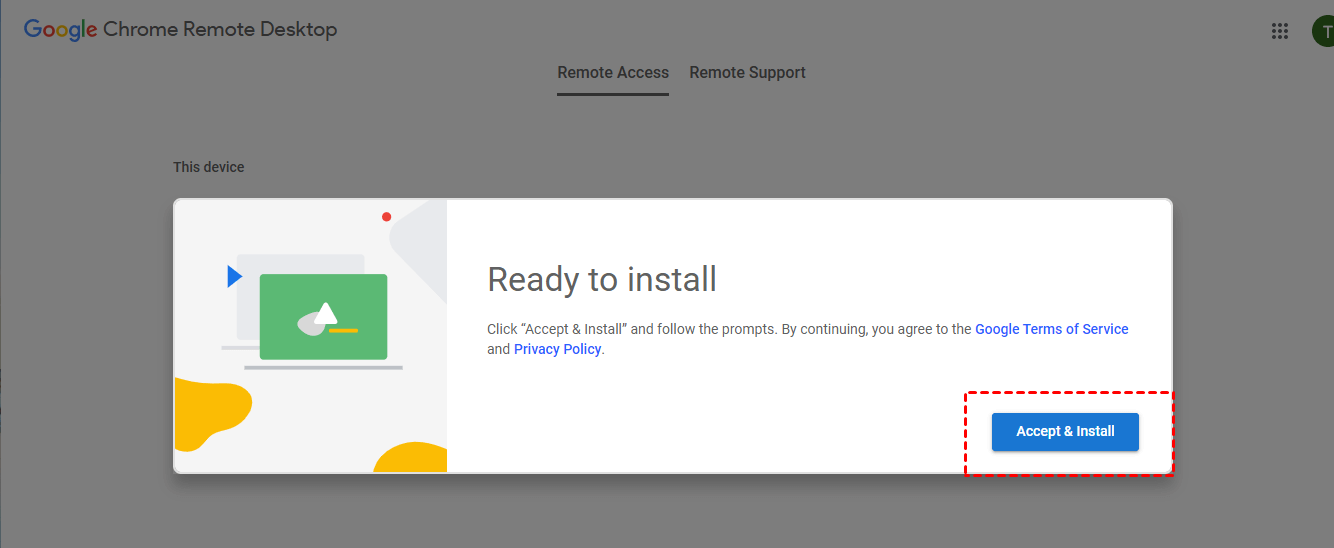 Step 5. Enter a name for your computer and then click Next.

Step 6. Choose a PIN with at least 6 numbers, and then enter it twice to start the program. (In case you forgot Chrome Remote Desktop PIN)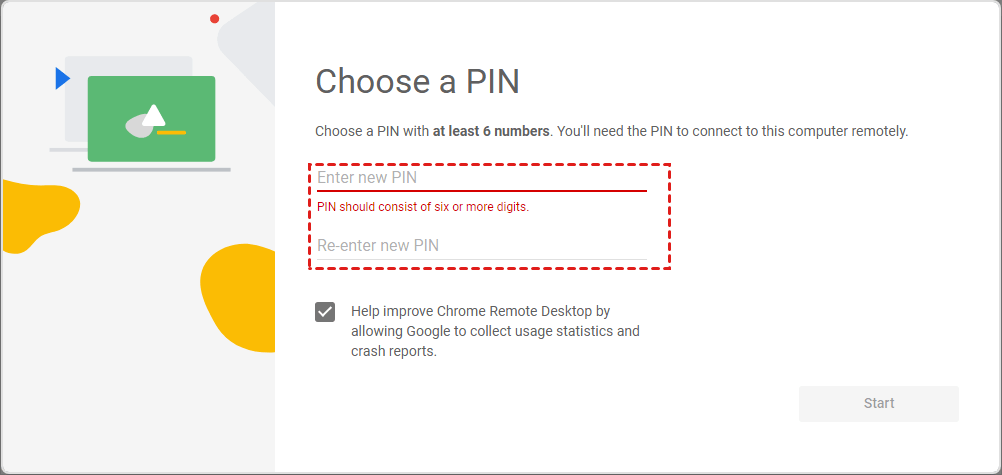 Step 7. On the client computer, open the Chrome browser and navigate here. Then log in to the same Google account. Once logged in, you can see the available computers.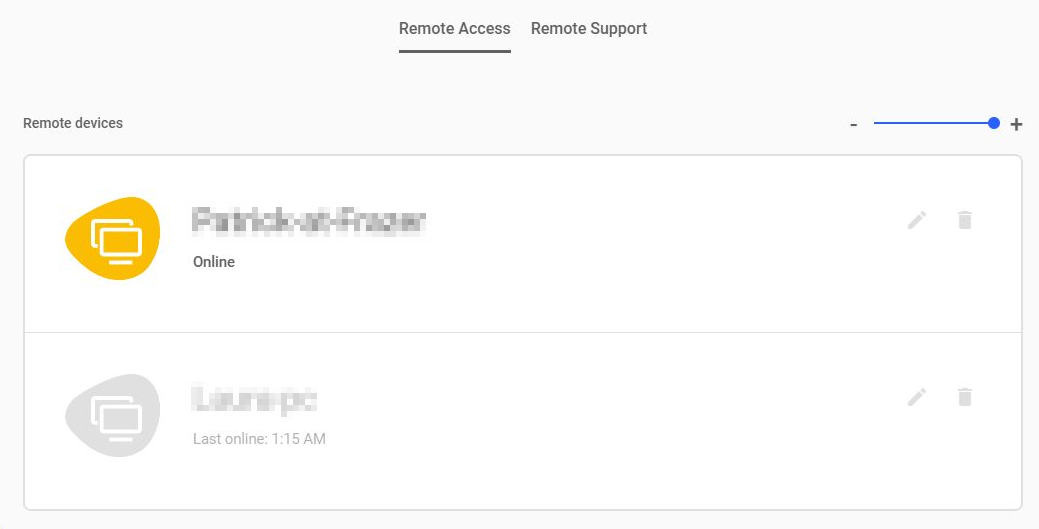 Step 8. Click on the computer set up previously, and enter its PIN. Then you could start your remote control.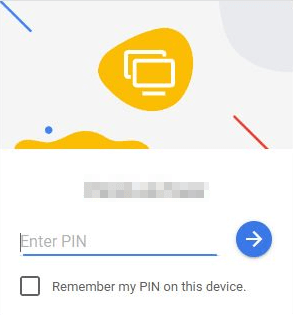 Step 9. After successfully connecting, click the arrow icon on the right side to expand the sidebar. In the File Transfer column, you can find the options of Upload file and Download file, and then transfer the file according to your own needs. You can also use Google Remote Desktop copy-paste to transfer files if you open the shared clipboard.

Note: If you want to use Chrome Remote Desktop to transfer files, you need to ensure that both computers are Windows 10.
If you think that transferring files via Chrome Remote Desktop is too cumbersome, or you don't want to use it to transfer files, here's another option - Google Drive.
Another way to transfer files: Google Drive
Google Drive is a popular free cloud storage service. You can save various files to the cloud hard disk and access them from almost any device. Google Drive is powerful and easy to use. In case you don't how to use it, we'll offer you guidance. Before you get started, you need to register a Google account first.
Step 1. Open the main interface of Google Drive, find and click My Drive in the left sidebar, click My Drive again, and select Upload files or Upload folder in the expanded menu.

Step 2. For example, click Upload files, a window will pop up automatically, select the file you want to upload and click Open in the lower-right corner.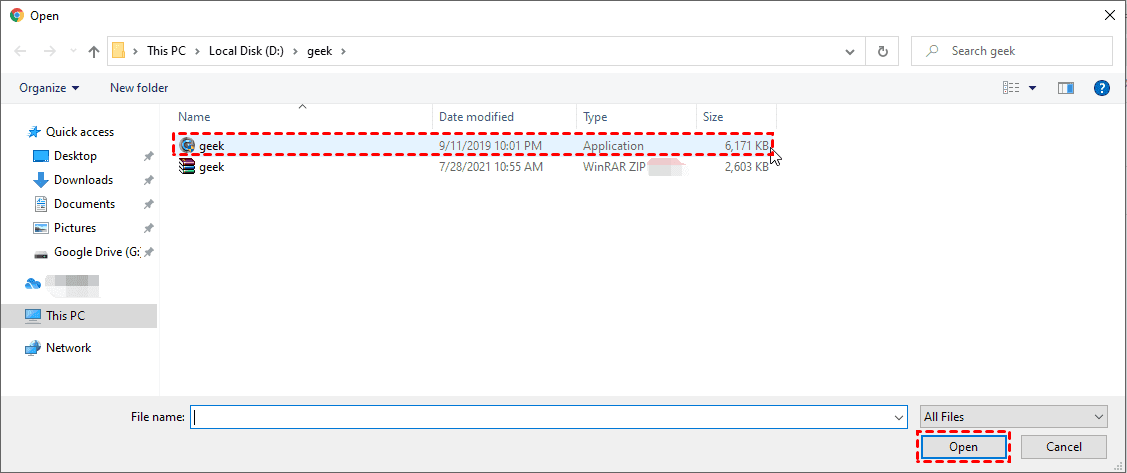 Step 3. You can see the file upload progress in the lower right corner. After the upload is completed, you can find the file in the main interface.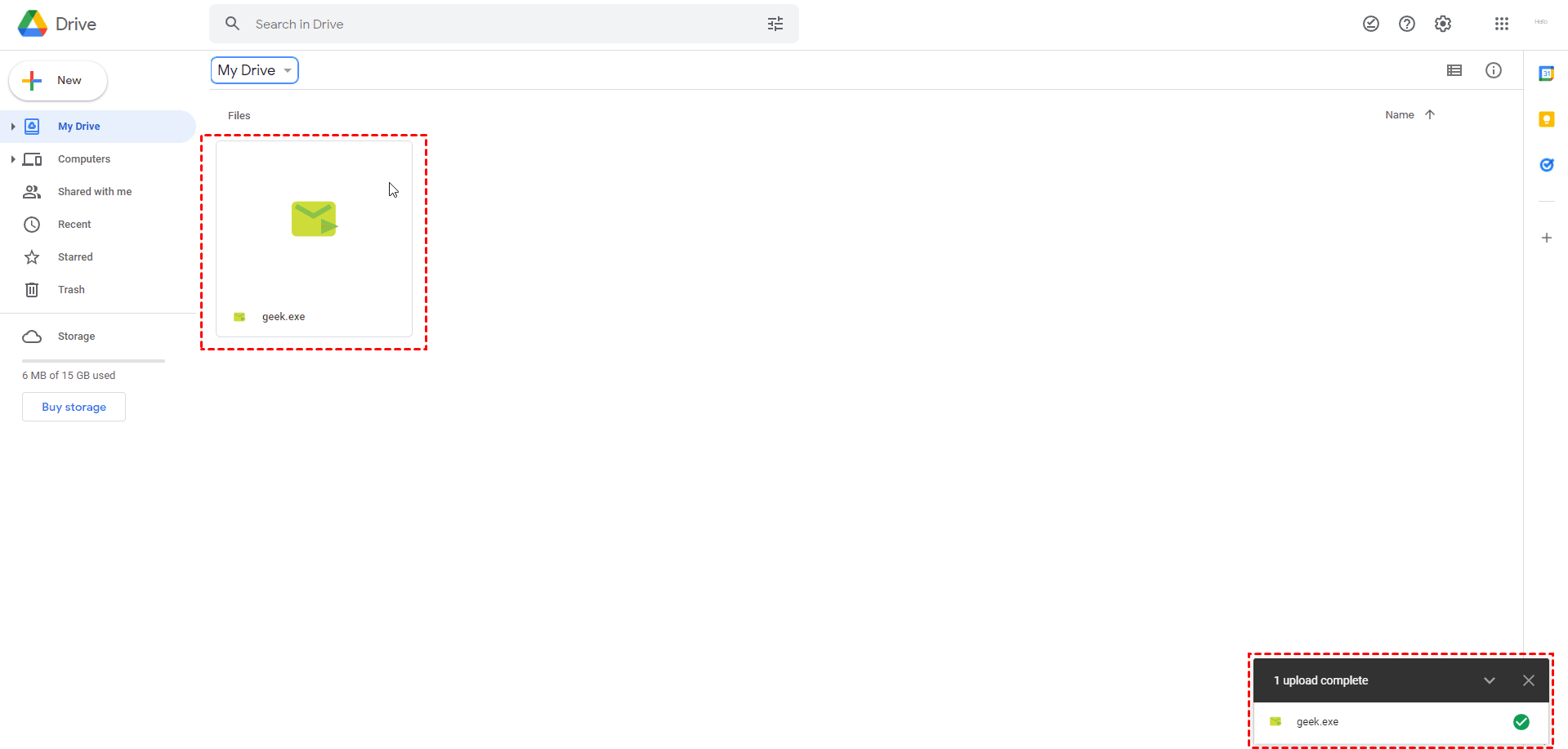 Step 4. Open Google Drive on the other computer and log in to the same Google account. Find the file you've transferred, right-click the file, and select download in the expanded menu to realize remote file transfer between different computers.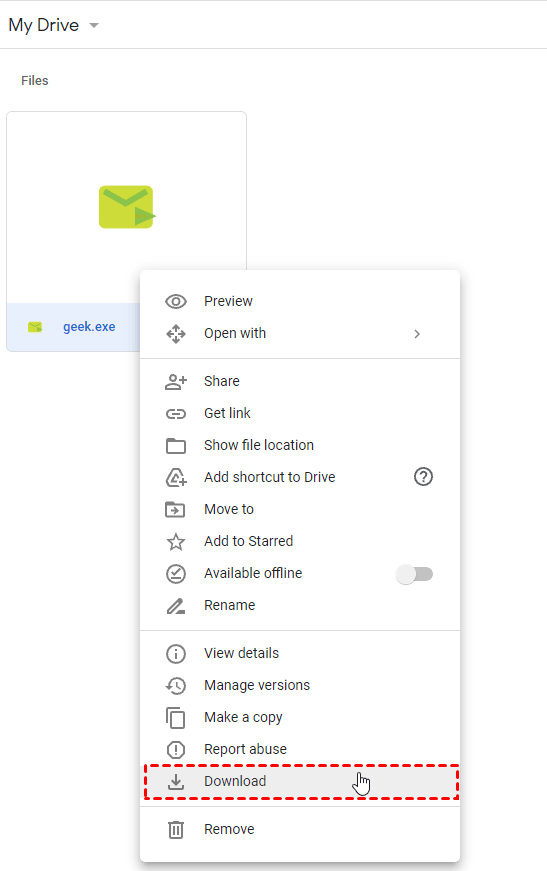 Conclusion
How can you transfer files with Chrome Remote Desktop? After reading this tutorial, it should not be difficult for you anymore. File transfer can be realized only if you can set up Chrome Remote Desktop according to the operating steps and ensure that the two computers can be connected remotely normally. If you think that transferring files with Chrome Remote Desktop is too troublesome for you, we also provide you with another option, Google Drive. In this case, you can choose one according to your preference.