How do I see both monitors on Splashtop?
The PC recognizes the second screen it even lets me drag shorts cuts over from the desktop and move my mouse over to it. But the second monitor is just black, it's like it isn't getting a signal yet the PC realities it is there. Any thoughts?"
- Question from Alex6990
Are you experiencing the same difficulties as user Alex6990? When you try to connect remotely, you may face issues with Splashtop dual monitor not working. This article will help you fix the Splashtop dual monitor not working.
How to repair my Splashtop dual monitor not working [6 solutions]
Splashtop comes with some screen issues, for example, Splashtop's blank screen not working or dual monitor not working. When you are faced with the dilemma of a dual monitor not working, do you wish there was an easy and quick way to solve this problem? There are six solutions of how to fix my Splashtop dual monitor not working.
Solution 1. Check multiple monitor settings
The first thing you can do is check the multi-monitor settings on your computer and ensure that Splashtop has multiple monitors enabled.
Step 1. Ensure that your Windows/Mac Business App and Splashtop Connector have been updated to the latest versions.
Step 2. In your Business App's computer list, click on the RDP computers, and then click the gear/information icon.
Step 3. Click "OK" after selecting "Use all my monitors" from the Resolution drop-down option.
Step 4. Connect to computer. During a session, you can choose to view all monitors on one window, or each monitor in its window.
Solution 2. Confirm that the local monitor can recognize both monitors
There is another situation, your local computer may not recognize the two monitors. At this time, you need to confirm it as follows.
Step 1. All non-Splashtop-related apps and windows should be minimized or closed.
Having many other windows and browsers open at the same time may cause you to become confused about the monitor you are using and its location.
Step 2. Use the top hotbar to exit fullscreen in Splashtop
Being in the full screen may blur the clarity of the screen and prevent the remote monitor from being moved and shifted. This may cause applications and other monitors behind them to be hidden.
Step 3. Shrink the remote monitor and try to move it between the boundaries of the local monitor. And make sure you try moving it off on both sides.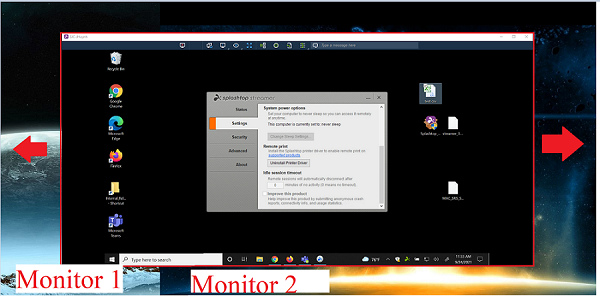 Step 4. Open the display settings of your local computer. On a Windows computer right click on the desktop > "Display Settings"
Step 5. Then make sure that 2 monitors are displayed, indicating that it recognizes both computers.
If you're using a Mac, go as follows:
Step 1. On a Mac, go to "System Preferences" > "Display"
Step 2. And then make sure that both monitors are recognized.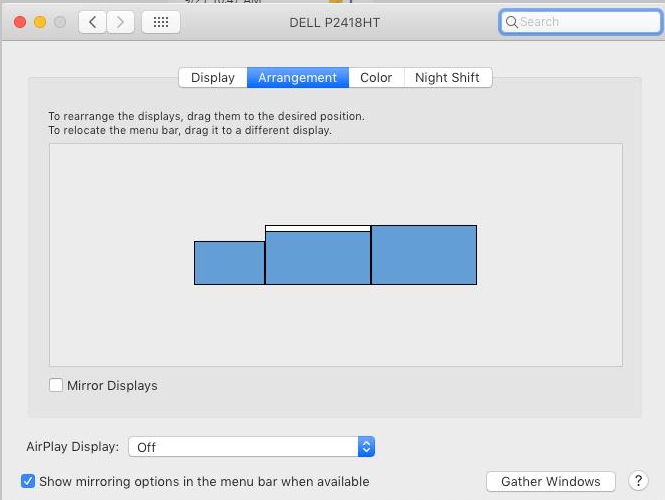 Once you have made sure that your local monitors are seeing both monitors, then repeat this step for your remote monitors.
Solution 3. Swap out the second monitor cable
When a monitor exhibits artifacts or no image at all, the most common culprit is a damaged cable. Very long and poorly shielded cables are particularly susceptible to interference.
Tips: Good cables don't cost a lot of money. Gold-plated connectors and oxygen-free copper do not have any significant difference in image quality. However, poorly constructed cables can cause problems. That's why you are expected to buy cables from a trusted manufacturer.
Solution 4. Restart the computer
One effective method is to restart the computer. By doing this, you can solve the problem in most cases. This is because the monitor may be experiencing a malfunction, or there may be an external program interfering with Splashtop's dual-monitor feature. Once the restart is complete on both the local and remote computers, attempt to establish a connection again and assess whether the problem persists.
Solution 5. Reinstalling the Splashtop app
If you are experiencing Splashtop dual monitors not working and other related errors on computers, there is a potential solution which is to utilize our cleanup script and reinstall the Splashtop Business app.
Step 1. Navigate to "Control Panel" > "Settings" > "Applications and Features" on Windows.
Then look for the splashitop app that you want to remove and once you have found the program, select it and choose the "Uninstall" option.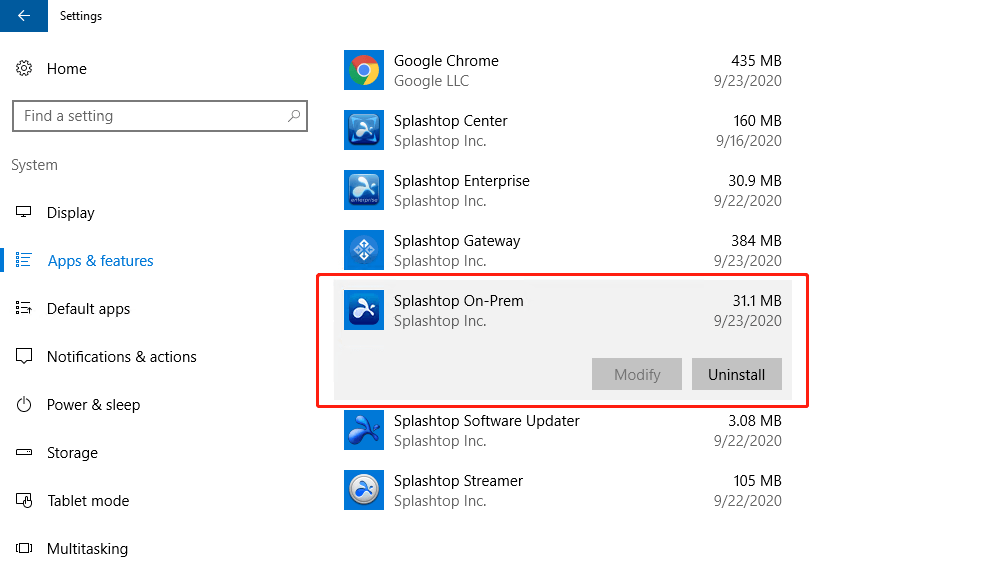 Step 2. Then please visit the official Splashtop website and download the latest version of the application.
Step 3. Once the download is complete, locate the installation file on your system.
Step 4. To begin the installation procedure, double-click the installation file. If prompted by User Account Control (UAC), click "Yes" to grant permission. If UAC prompts for a password, enter your Windows username and password.
Step 5. Then allow the installation to continue. Once complete, you will receive a prompt confirming that the installation was successful.
Solution 6. Try a free Splashtop dual monitor alternative
The ultimate solution is to find a Splashtop alternative. If you still cannot fix Splashtop dual monitor not working issue using the above methods, it is recommended to consider a free alternative remote access software like AnyViewer. AnyViewer is highly recommended because it provides comprehensive remote access, remote control, and remote support features. It is a reliable and secure remote desktop software for Windows, iOS, and Android.
Why AnyViewer is considered the best free Splashtop alternative? AnyViewer offers a free version that can be used for personal or commercial purposes. This free version includes an impressive array of features, such as file transfers, chat functionality, and support for many-to-many monitor setups, that are not available in the free version of Splashtop.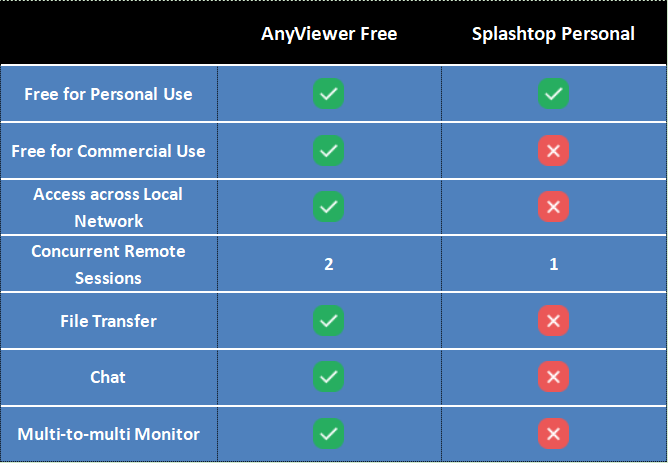 Step 1. Install and start AnyViewer on both computers. Go to "Login" on both computers and click on "Register" (if you have already joined its official website, you can log in immediately).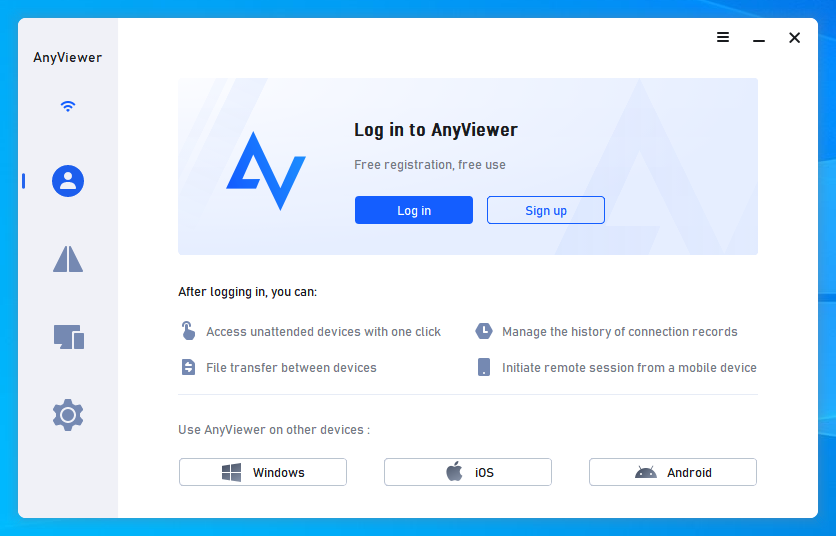 Step 2. Fill in the sign-up information and click "Sign up" to create an AnyViewer account.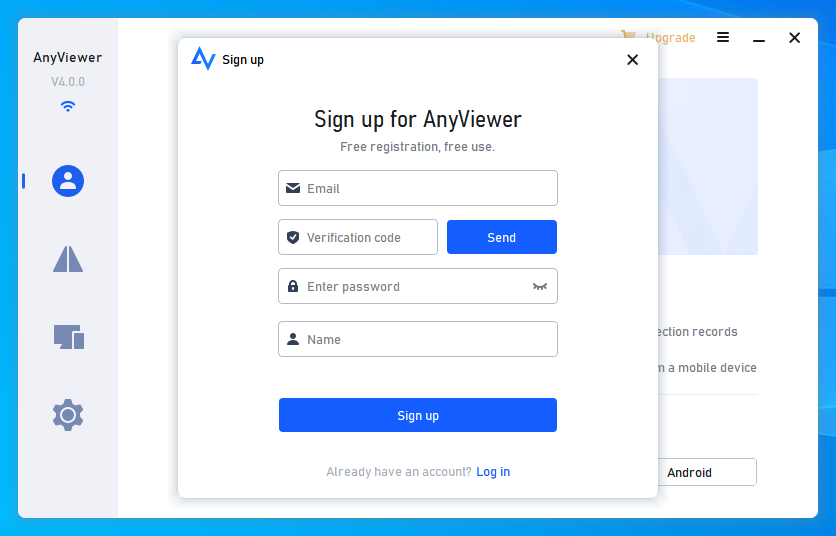 Step 3. Then you can see that you have successfully logged into AnyViewer. Your device will be automatically assigned to the account you logged into.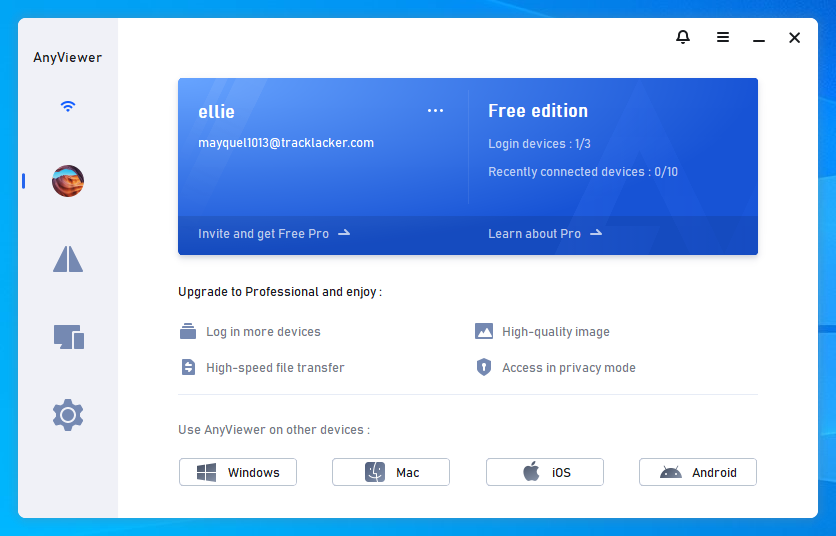 Step 4. Then find "Devices" and select the computer you want to connect to. Click on it and select "One-Click Control" to establish unattended remote access to the computer.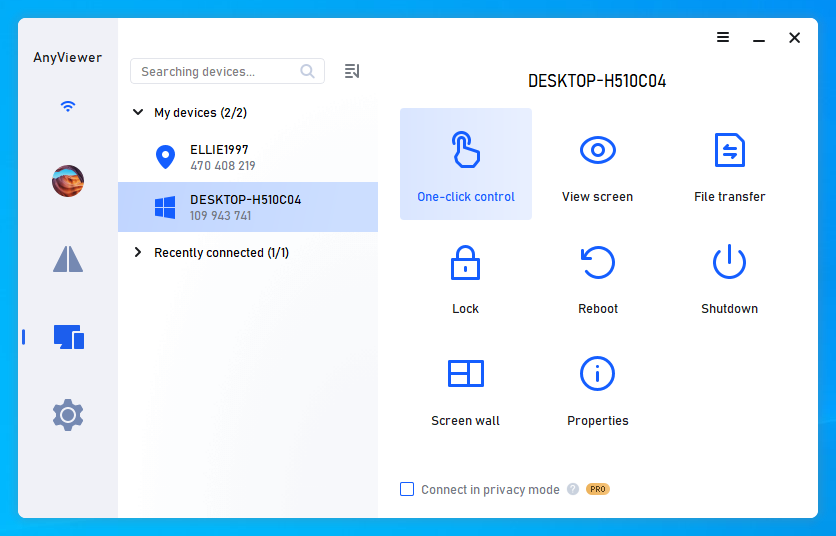 Step 5. You can next view multiple monitors on the remote computer in your local window. If you only want to view screens, go to the toolbar, click "Screen", and then select the screens you want to list.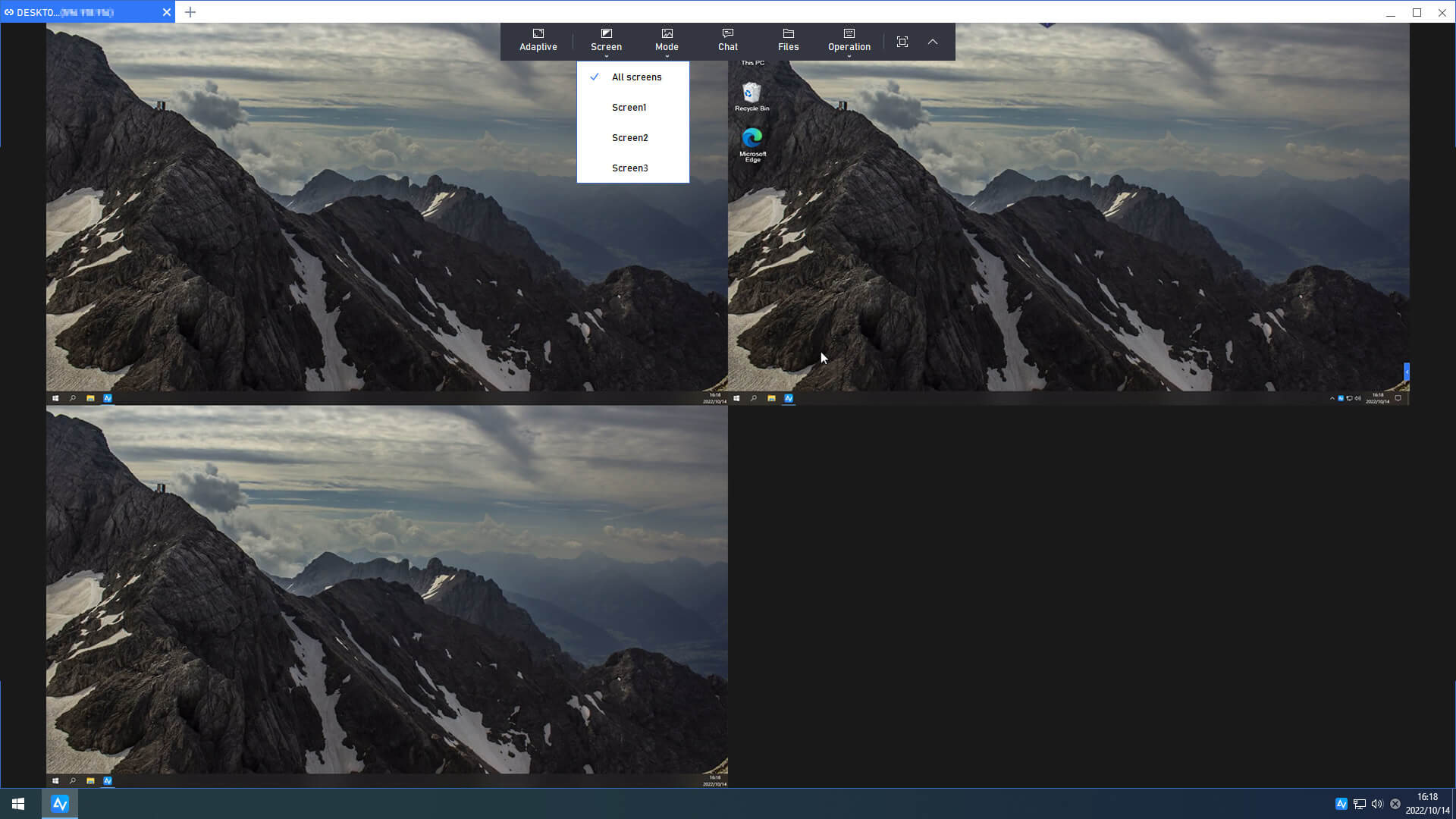 Notes: It is recommended to upgrade your account to a professional or enterprise plan:

Enjoy up to 10 concurrent sessions
The ability to assign up to 100 devices for one-click control.
Enjoy many useful features such as Privacy Mode, which allows you to disable the keyboard and mouse on the remote PC and black out the remote screen.
Conclusion
In conclusion, this article presents 6 solutions to fix Splashtop dual monitor not working issue. If you find yourself unable to fix the issue with the first five methods, it is highly recommended to explore AnyViewer as a better alternative. Its best performance will offer you a better remote connection experience.