Can I turn off Chrome Remote Desktop?
Hi. I'm currently facing a minor inconvenience with Chrome Remote Desktop. I've been utilizing Chrome Remote Desktop for some time now, and while it has been useful, I find that I no longer require its services because it's complicated for me to establish remote connections. Could anyone kindly tell me how to disable Chrome Remote Desktop? Thanks in advance!"
- Question from a user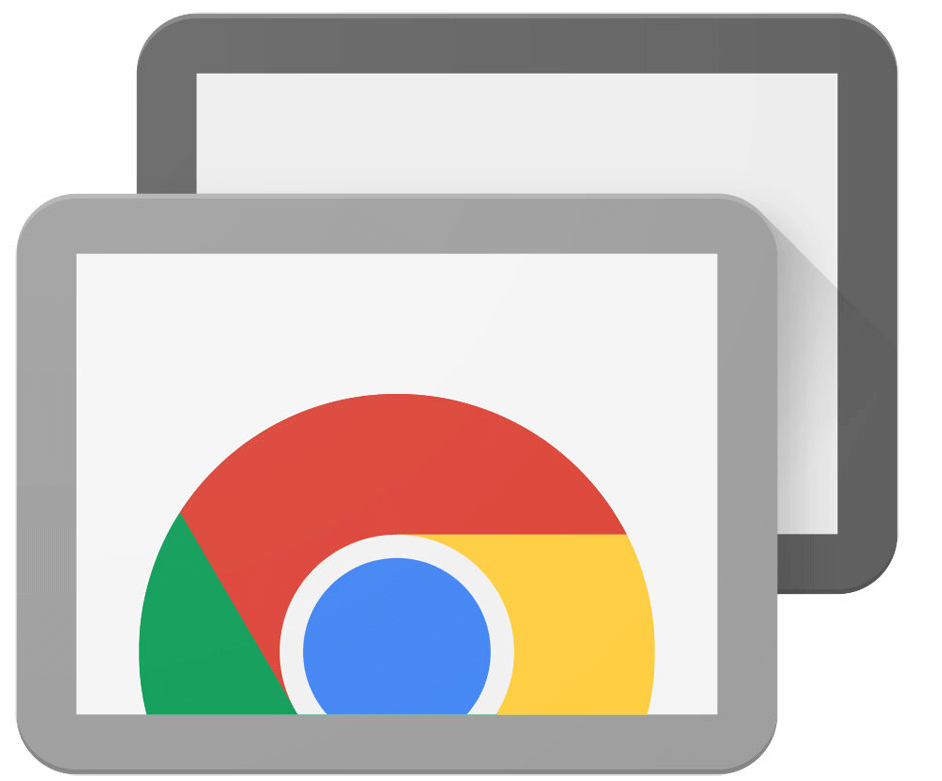 How to disable Chrome Remote Desktop [Windows & Mac]
Chrome Remote Desktop is a populartool that allows users to access their computers remotely. However, there might be situations where disabling this feature becomes necessary. Whether you want to enhance security, reduce system resource usage, switch to other Chrome Remote Desktop alternatives, or simply no longer require remote access, this guide will walk you through how to disable Chrome Remote Desktop on both Windows and Mac platforms.
Case 1. Disable Chrome Remote Desktop on Windows
Here is how to disable and remove Chrome Remote Desktop Windows 10, 11. You just need to go to the Chrome settings to disable the Chrome Remote Desktop extension.
Step 1. Launch Google Chrome and sign in to your account. Access the Chrome menu by clicking on the icon, then select "Settings."
Step 2. Within the left-hand panel, locate and click on "Extensions."
Step 3. Look for the Chrome Remote Desktop extension and switch off the blue toggle to disable it. If you no longer require this functionality, you can click on "Remove" to permanently disable it from your Google account.
Step 4. A pop-up window will appear; simply click on "Remove" to proceed and complete the removal process.
Case 2. Remove Chrome Remote Desktop on Mac
Here is how to disable Chrome Remote Desktop on Mac.
Step 1. Quit the Chrome Remote Desktop application.
Step 2. Open a Finder window and navigate to the Applications folder. Right-click on the Chrome Remote Desktop app and choose the option "Move to Bin."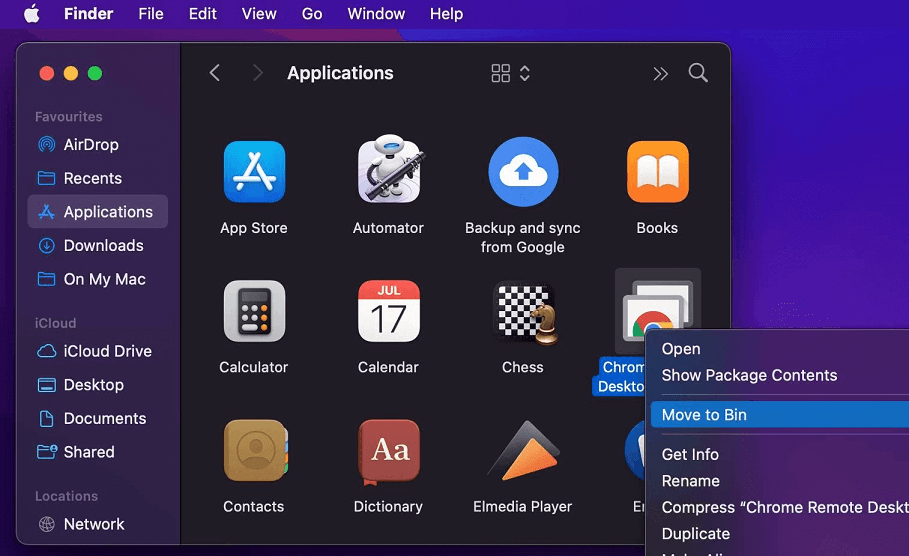 Step 3. If prompted, provide your administrator's password.
Step 4. Empty the Trash to completely remove the program from your Mac.
Haven't found a suitable remote access software yet? AnyViewer is worth trying!
If you've recently disabled Chrome Remote Desktop and find yourself in need of reliable and efficient remote access software, we've got the perfect solution for you! AnyViewer: the ultimate alternative to Chrome Remote Desktop that will exceed your expectations.
Why AnyViewer?
►Easy-to-use: AnyViewer boasts a user-friendly interface and convenient one-click remote control feature that makes remote access a breeze. Whether you're a tech-savvy professional or a beginner, you'll find it incredibly intuitive to navigate.
►High performance and speed: AnyViewer is optimized for exceptional performance, providing lightning-fast connections and minimal latency.
►Enhanced security: AnyViewer employs end-to-end encryption using a robust 256-Bit Elliptic Curve Cryptography (ECC) algorithm, ensuring the protection of your data during the session. In contrast, the RDP port can potentially be exploited by hackers to gain unauthorized access.
►Advanced features: AnyViewer offers a range of advanced features, including remote desktop file transfer, multiple sessions, and real-time chat, which are not available in Chrome Remote Desktop.
Download AnyViewer now and elevate your remote desktop experience to new heights!
Getting started with AnyViewer is a breeze. Follow these simple steps:
Step 1. Open AnyViewer on the remote computer, create a new account, and log in.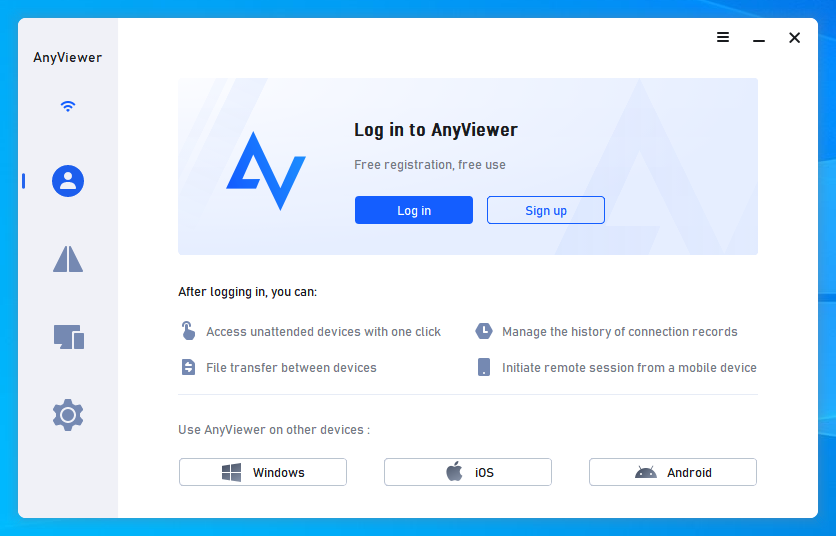 Step 2.On the local computer, open AnyViewer and sign in using the same account you just created. The program will automatically assign the computer to your account.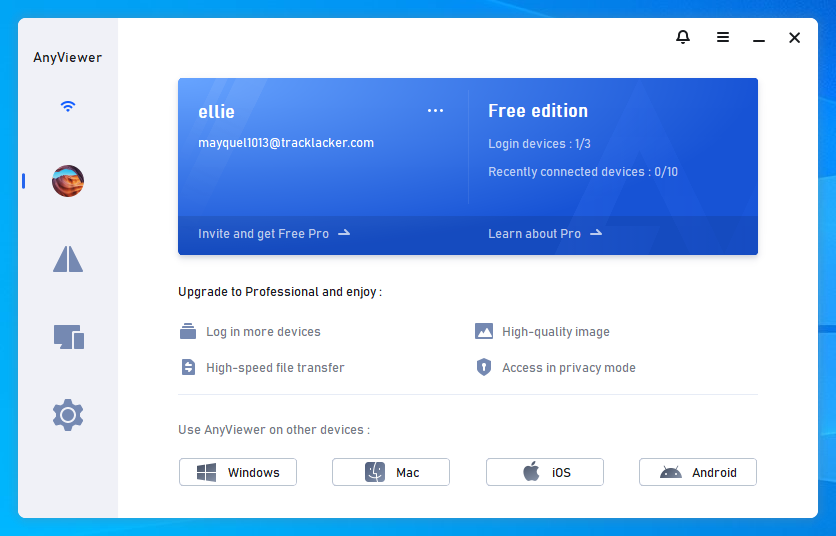 Step 3. Go to the Device section, select the desired computer you want to connect to, and choose the One-click control option to establish a connection.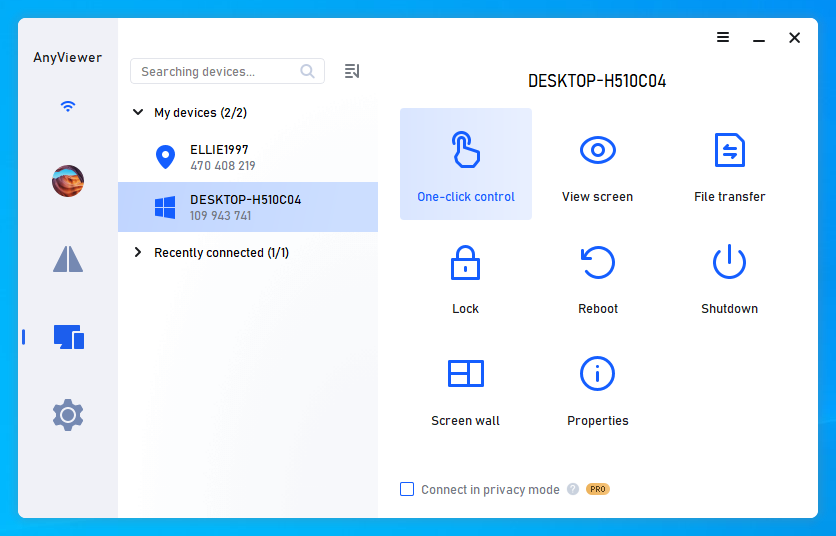 Notes:✎...If you manage multiple remote PCs, AnyViewer offers flexible and cost-effective licensing options tailored to various needs. These licenses provide several benefits, including:

Easy access to a maximum of 100 assigned devices with just a single click.
Simultaneous connections to up to 10 devices, enabling efficient multitasking.
Seamless file transfers without limitations (supporting file sizes up to 1TB per file).
Enhanced security through the privacy mode feature, which conceals the host PC screen and disables the keyboard and mouse, ensuring increased privacy and protection.
Conclusion
That's all for how to disable Chrome Remote Desktopon Windows and Mac. Don't let the disabling of Chrome Remote Desktop limit your productivity. Embrace AnyViewer as your go-to alternative, and unlock a world of possibilities in remote desktop access. With its user-friendly interface, advanced features, top-notch performance, and robust security measures, AnyViewer is your ticket to a superior remote access solution.